Atkins Diet for People with Diabetes
Atkins Diet for People with Diabetes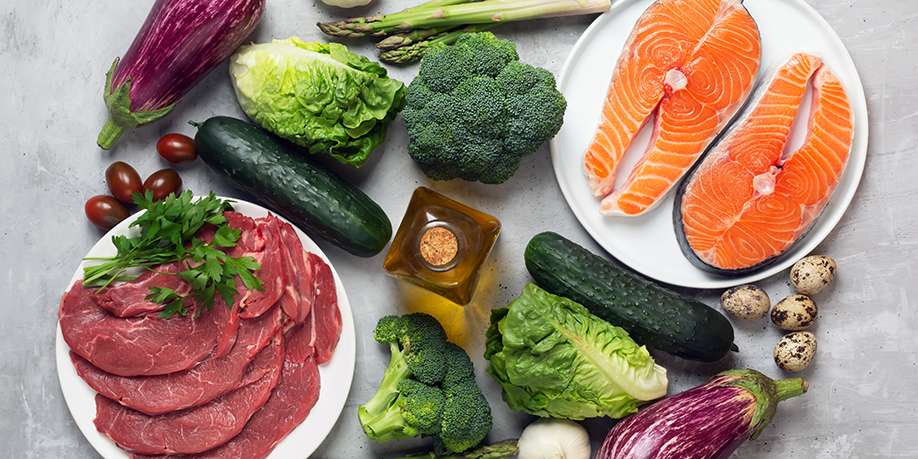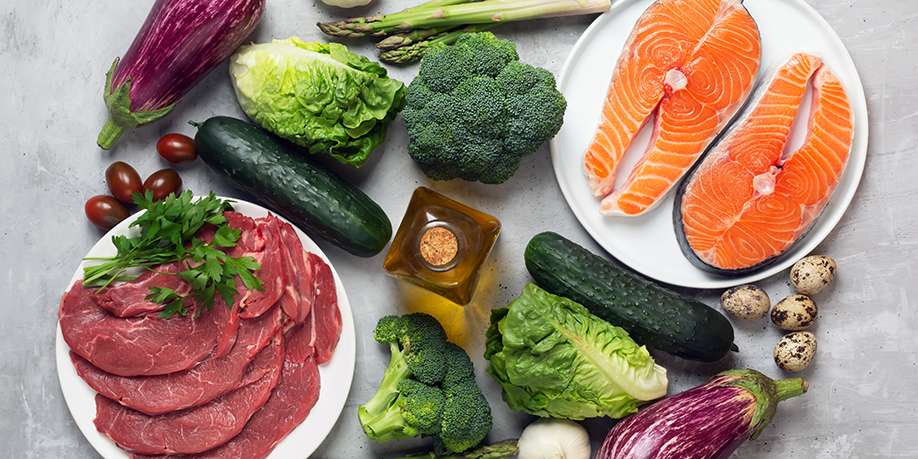 © Vadim Zakirov | Dreamstime.com
Since people with diabetes need to keep a healthy diet to control their blood sugar levels and body weight, many diets have been developed (and keep evolving) to help diabetic patients achieve their goal. Some of those diets even gained worldwide recognition and popularity. Among them is a famous Atkins Diet, or as it officially named, the Atkins Nutritional Approach, which was mentioned in many publications. Atkins Diet is a low-carb eating plan that was developed by a cardiologist Robert C. Atkins in the 1960s. It emphasizes consumption of fats and protein, while restricting carbohydrates, which is highly important for managing blood sugar in people with diabetes.
The main goal of the Atkins Diet is to alter your eating habits, helping you lose weight and, most importantly, not to gain it back. This diet is not a temporary solution and is intended to become a part of your life.
According to the Atkins Diet, type-2 diabetes and such health issues associated with it as heart disease and obesity, happen mostly due to a typical American diet that is high in carbohydrates and low in fat. People should not remove excess fat or avoid fatty cuts of meat. Instead, people should concentrate on controlling the amount of carbs they consume and should enjoy more fat and protein.
Atkins Diet consists of 4 stages: induction, balancing, pre-maintenance (or fine-tuning), and maintenance. During the first stage, which should be at least 2-week long, you are allowed to eat just 20g of net carbs a day, mostly from vegetables, such as broccoli, asparagus, cucumber, celery, peppers, and green beans. You have to also drink 8 glasses of water daily and consume foods rich in protein, including red meat, fish, shellfish, poultry, eggs, and cheese, at every meal. You can also include oils and fats and avoid most fruits, nuts, pastas, baked goods, and alcohol.
In the second phase, which should last until you are approximately 10 pounds away from your desired weight, you keep consuming 15g of carbs daily from vegetables and keep avoiding sugary foods. However, you can add now a bit of nutrient-rich carbs, including berries, seeds, and nuts.
The third phase, in which you stay until you reach your desired weight, you can slowly broaden the range of foods to enjoy, adding whole grains, starchy vegetables, and fruits. You are allowed to add up to 10g of carbs each week, but if your weight losing progress stops, you will have to cut back on carbs again.
The fourth phase, to which you graduate once you reached you desired weight, is the stage in which you stay indefinitely. You may eat what you consumed in the previous stages and add healthy carbs foods such as oats, potatoes, quinoa, pumpkin, buckwheat, beats, and yogurt, as long as your weight doesn't increase and your blood sugar levels stay normal.
Atkins Diet is not only healthy and good for people with diabetes, it's also not boring. You can enjoy a broad variety of dishes, while staying in shape. Here we'd like to share with you a few recipes of the dishes that are suitable for the Atkins Diet.
Asparagus, Bell Pepper and Cauliflower Salad with Spinach and Olives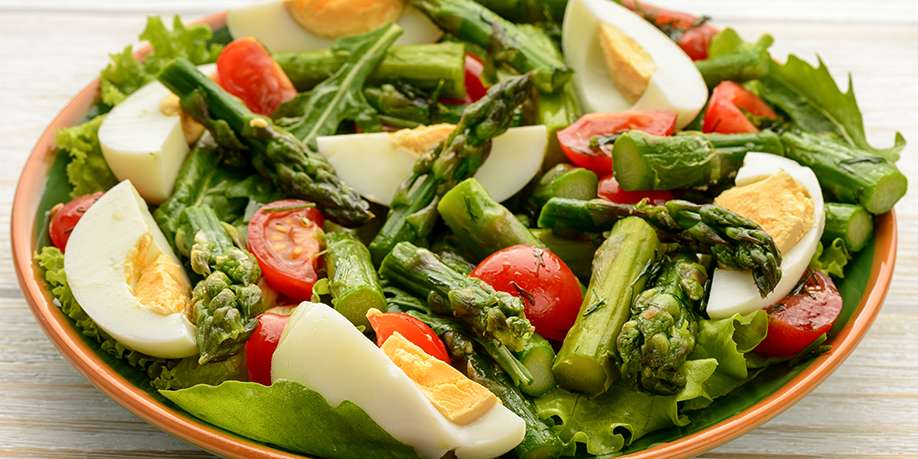 This diabetic-friendly salad is a perfect harmony of taste and health benefits.
Warm Buckwheat Salad with Bacon, Brussels Sprouts, Leeks and Apples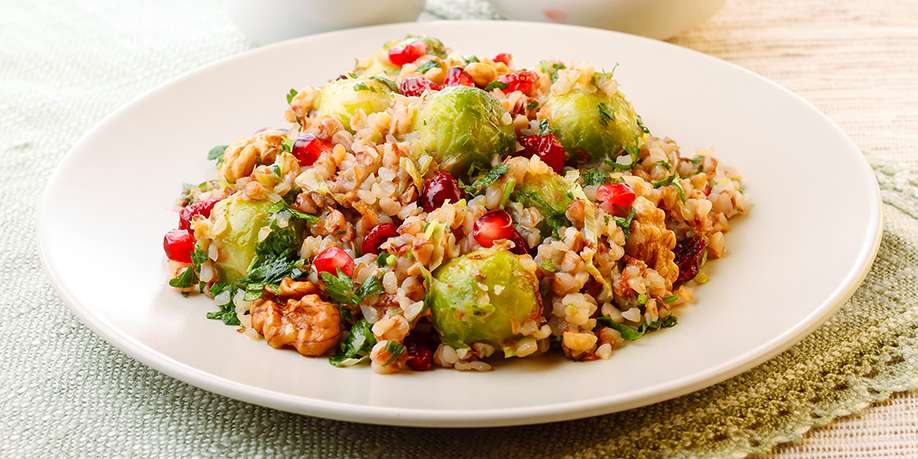 This warm diabetic-friendly salad is quite an unusual one. The taste of its original combination of products will pleasantly surprise you, your family and your guests.
Smoked Chicken and Eggplants Salad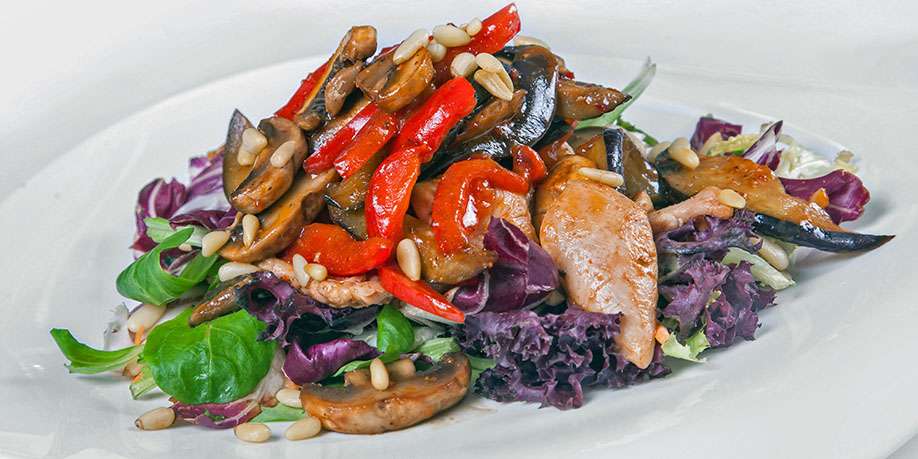 Treat you family and guests with this delicious and diabetic-friendly salad. The combination of baked eggplants, bell peppers, smoked chicken breast, and sautéed mushrooms gives this salad an incomparably rich flavor!
Carrots and Celery Salad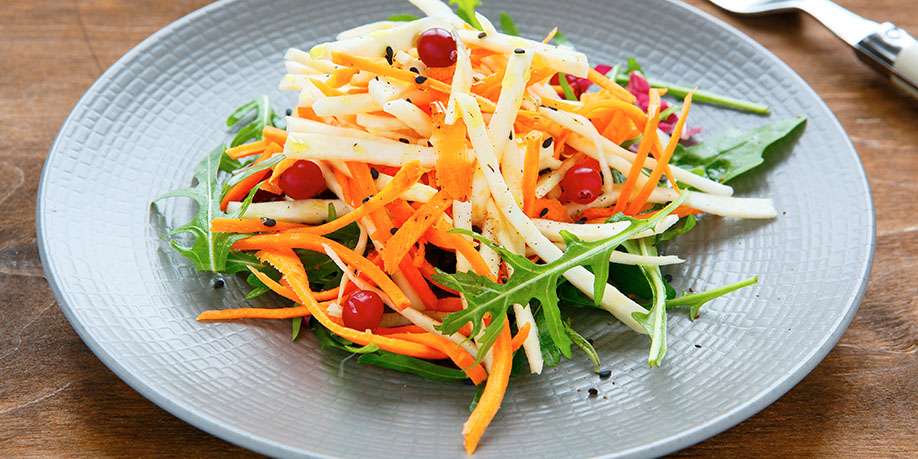 A simple, easy to make, and absolutely diabetes-friendly salad that is good for dinner any time of year.
Brazilian Steak (Picanha)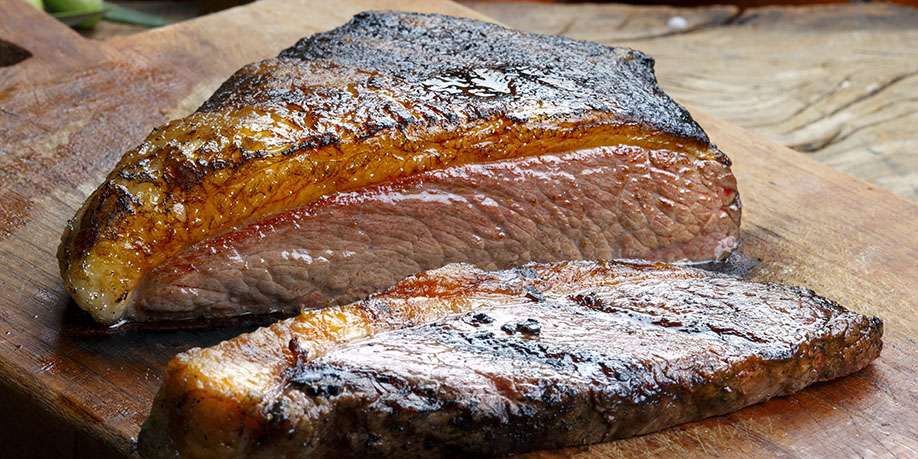 This is a diabetic-friendly recipe for a very delicious traditional Brazilian steak made from a specific cut of beef – picanha. This dish is a perfect fit for a holiday dinner. You family and guests will definitely ask for more!
Chicken Baked in the Oven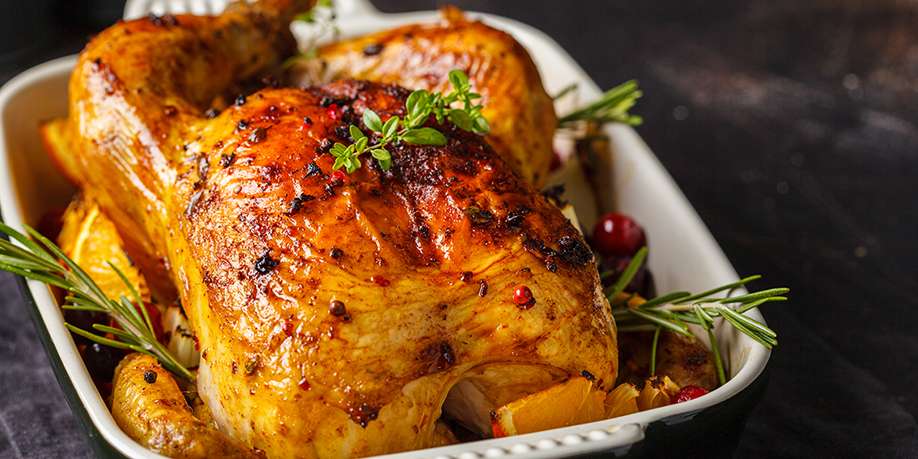 Here is an interesting diabetic-friendly recipe of the oven baked chicken. Try it and enjoy the bird with tender and juicy inside an crispy skin.
Chicken Baked in Wine with Tomatoes and Garlic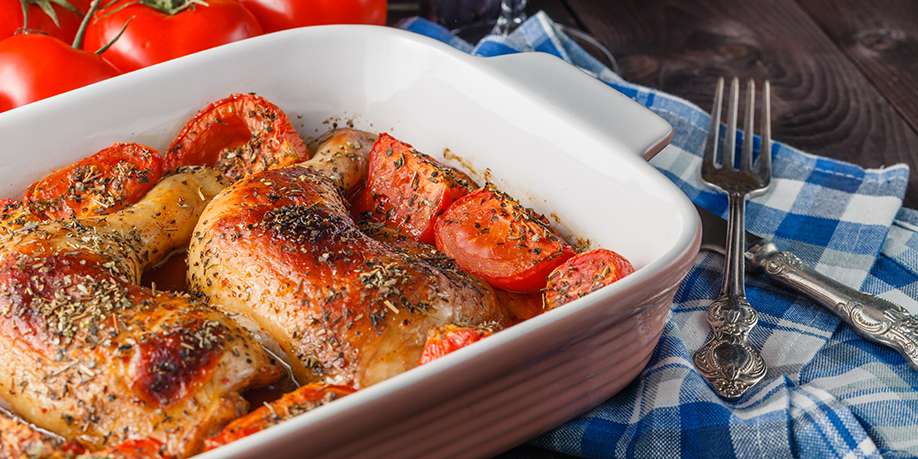 In this diabetic-friendly recipe, chicken is first pan-fried, then bake in the oven. The combination of wine and spices gives the chicken a delicate aroma and unique flavor.
Beef Steak with Shallot Sauce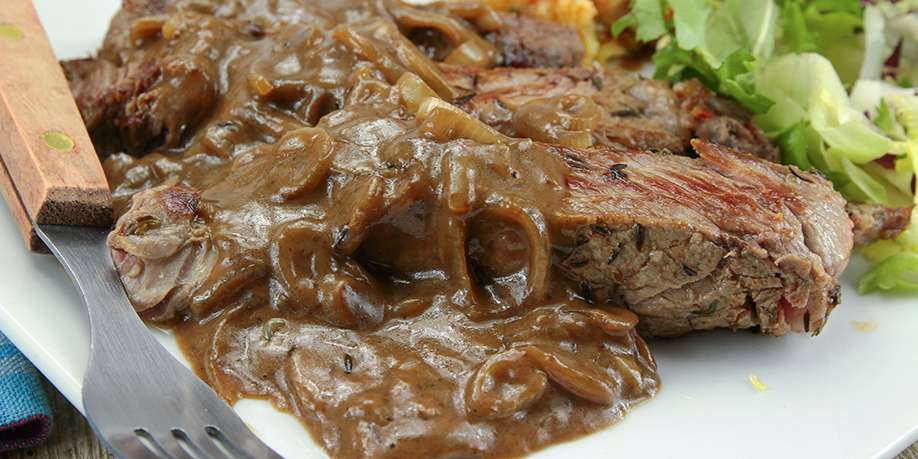 For beef lovers in your family this diabetic-friendly steak recipe can easily become a favorite.
Tuna Steak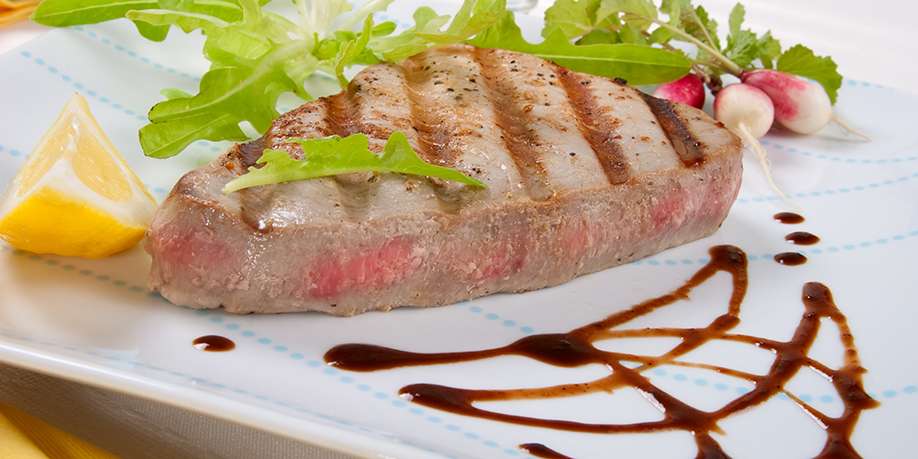 This diabetic-friendly recipe is for a delicious tuna steak that turns out to be very tender and juicy. This steak is perfect with salads, vegetables, and any side dishes. Serving it warm or cold makes it equally tasty.
Rib Eye Steak with Mushrooms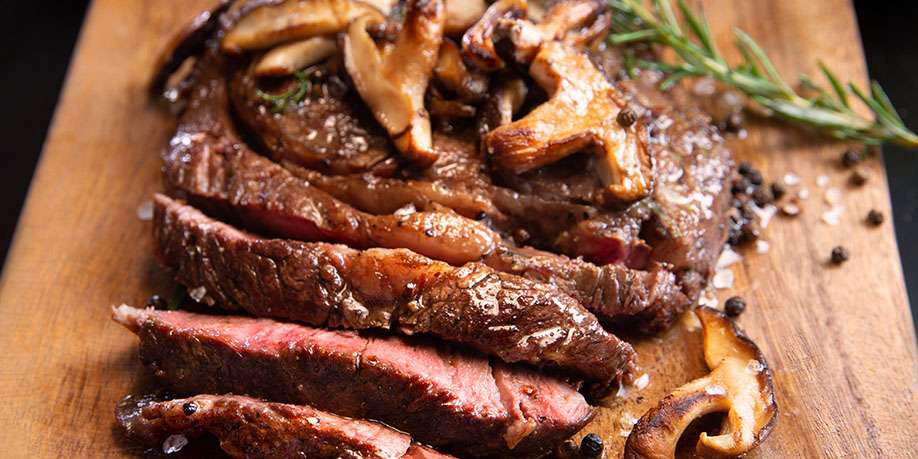 A perfect restaurant worthy diabetic-friendly dish for a special occasion dinner.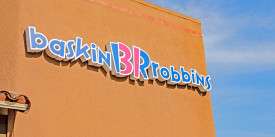 Baskin-Robbins For People with Diabetes - Everything You Need to Know!
Read Next >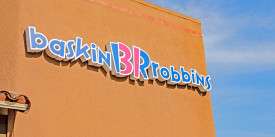 Baskin-Robbins For People with Diabetes - Everything You Need to Know!
Next >










Do you have any questions about your diabetes condition or general questions about diabetes? You can now post those questions in DiabetesIQ Forum and have our diabetes experts answer your questions for FREE! Yes, there is absolutely no catch! - Registration only takes a few seconds and it's FREE. No credit card needed. You can ask any number of diabetes questions, all for FREE! Register today and join the conversation!