Best Asian Food for People with Diabetes – Everything You Need to Know
Best Asian Food for People with Diabetes – Everything You Need to Know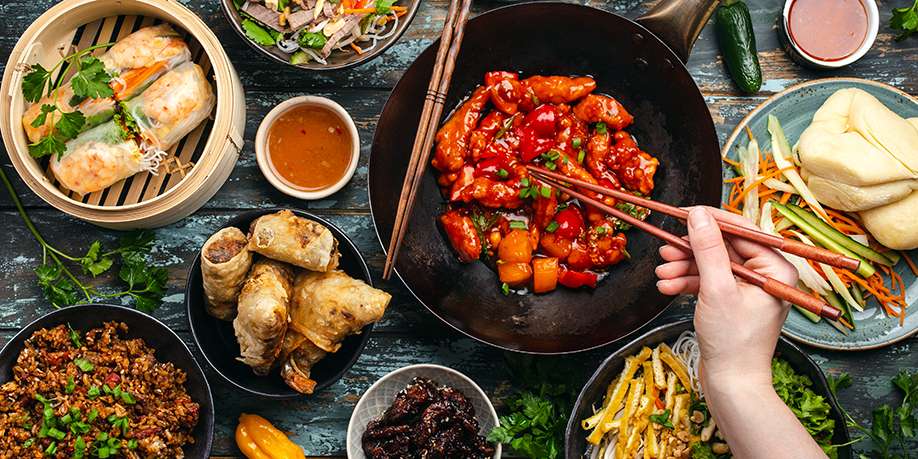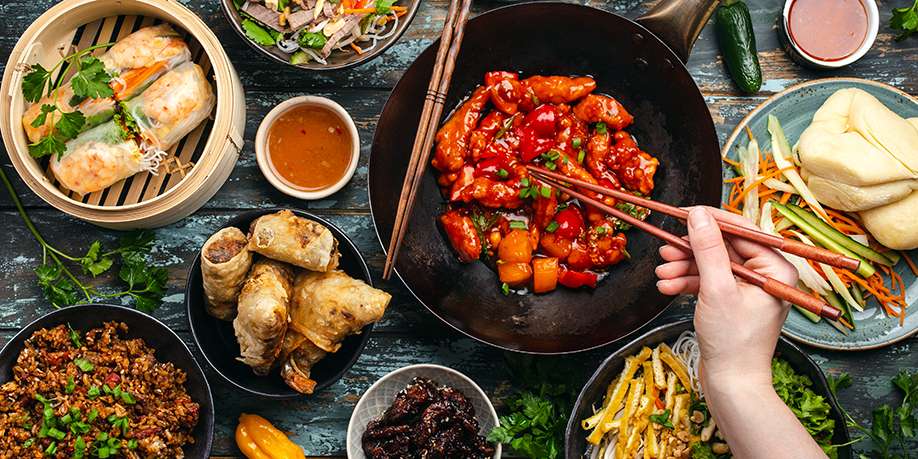 © Elena Eryomenko | Dreamstime.com
You probably won't surprise anyone if you say you have a craving for Asian food once in a while. Asian cuisine is unique and diverse and appeals to many people's taste. When it comes to health aspect, however, not every dish of Asian cuisine is good for you, especially if you have diabetes. Many Asian dishes are fried in oil, have an excessive content of salt, or smothered in sweet sauces loaded with carbs. So if keeping blood sugar levels under control is your daily mission, your cravings for Asian food must be carefully controlled as well.
Luckily, due to the exciting diversity of Asian cuisine, you can find or come up with an alternative for many if not most Asian dishes. For example, if you are in the mood for fish, staying away from the pan fried options is in your best interest. Fried means an unnecessary load of saturated fats, which can raise "bad" LDL cholesterol in your blood, and LDL cholesterol in its turn increases the risk of heart disease and stroke. What's the alternative? – Go for steamed fish instead of fried! In fact, you can find plenty of steamed Asian dishes, both with meat and vegetarian.
What's the biggest staple of Asian cuisine? – That's easy. Rice. Unfortunately, white rice is one of those foods that people with diabetes should stay away from as it can give you serious spikes of blood sugar that you want to avoid at all costs. Instead, try brown rice. It contains magnesium that has lower GI score and helps the body to use insulin more efficiently. Better yet, try cauliflower rice! Yes, it's not rice at all, but if cooked right, it resembles rice both in taste and texture, while not giving you any of the disadvantages that real rice can give you.
Sushi is another traditional Asian dish that is extremely popular around the world. Alas, more often than not it contains rice. The way around it? More than one! – You can substitute white rice with cauliflower rice. Or just skip rice and simply wrap the sushi contents in the seaweed or cucumber layer. Or you can just go for sashimi instead!
There is a vast abundance of Asian dishes that you can make and the Internet is overflowing with choices. We also have some favorite Asian dishes, recipes of which we'd like to share with you here.



Sushi Rolls without Rice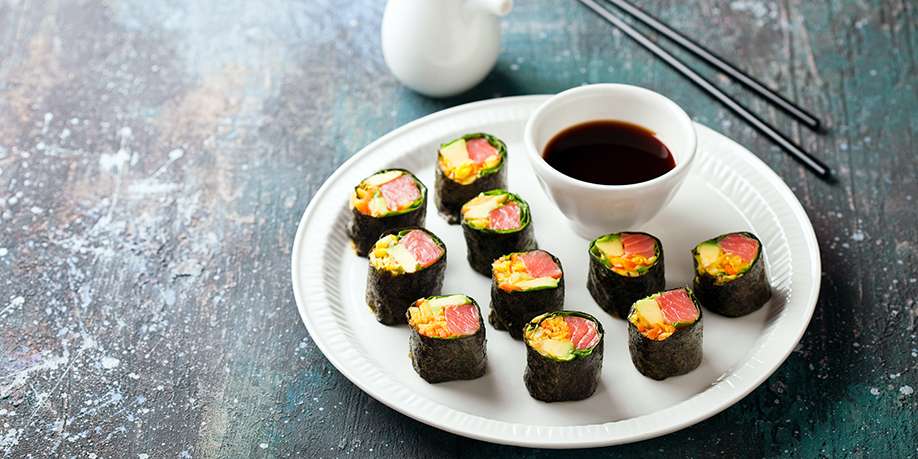 If you love sushi rolls, but want to avoid eating too much carbs, this diabetic-friendly recipe is a solution!
Tuna Sushi Roll with Cauliflower Rice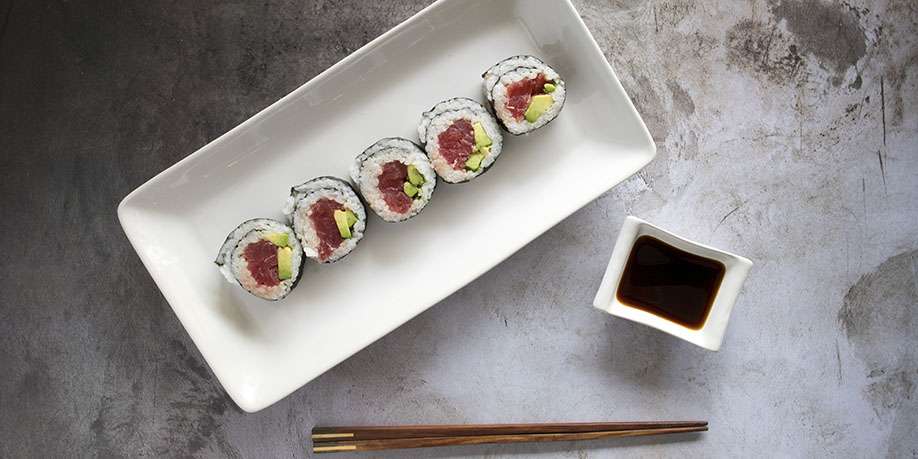 This is a recipe for a great tasting, low-carb and diabetic-friendly tuna sushi roll made with cauliflower rice.
Zucchini Sushi Roll with Salmon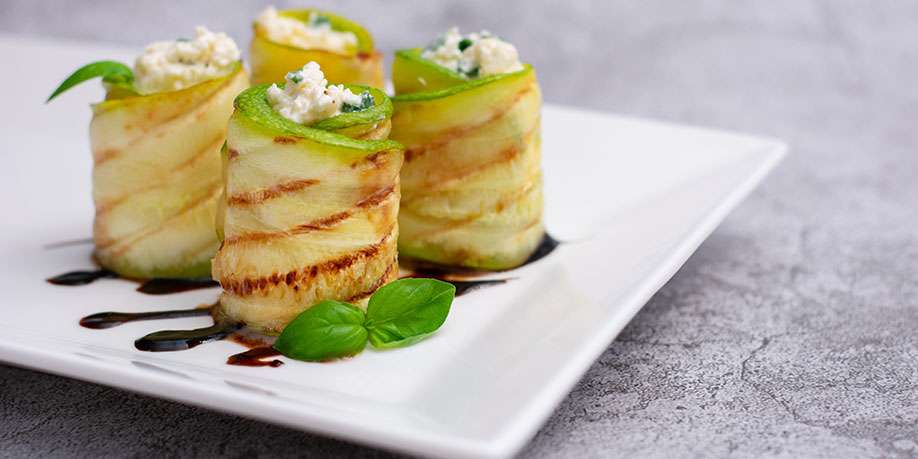 These diabetic-friendly rolls don't have any rice, but have a very distinct flavor!
Fried Tofu with Green Beans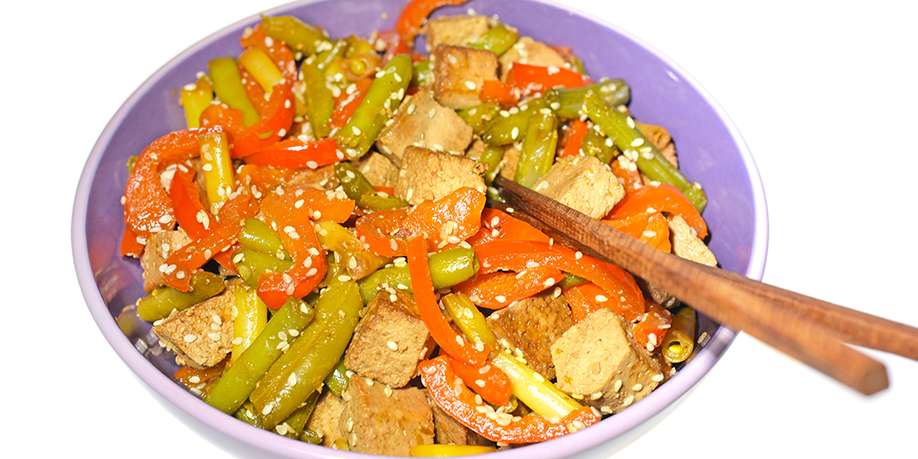 A delicious and nourishing diabetic-friendly main entrée that can easily become your household favorite.
Miso Soup with Tofu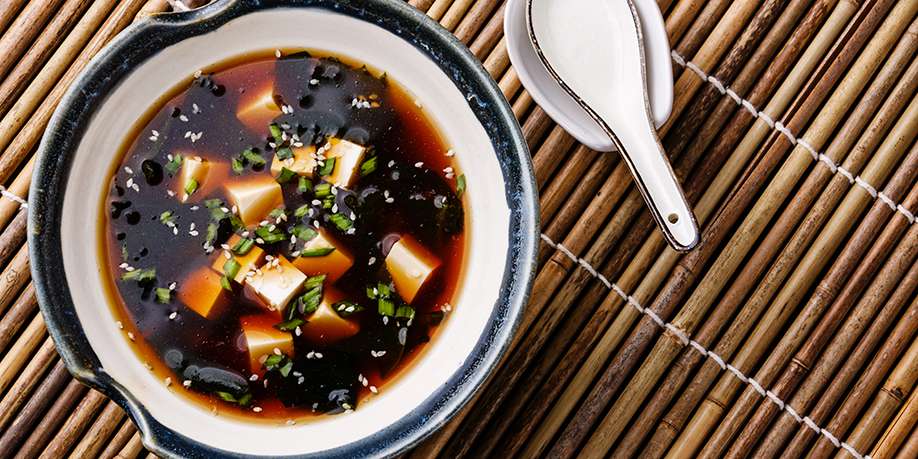 Miso soup is a traditional Japanese soup that is comforting, savory, and diabetic-friendly.
Cauliflower Fried "Rice"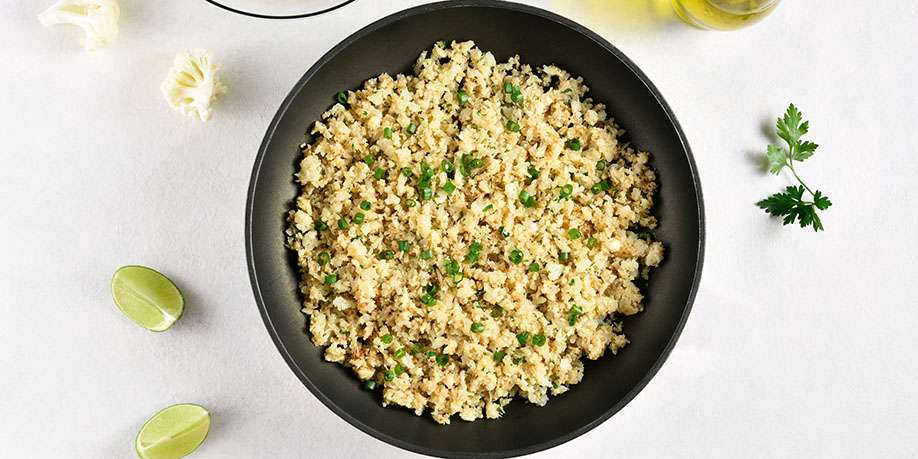 "Rice" made of finely chopped cauliflower is a great entrée that you can surprise your guests with. Plus this healthy, diabetic-friendly dish is quick and easy to cook. To make it a more filling and complete main course, you can add sliced lean beef, chicken breast, or shrimp to it.
Brown Rice with Vegetables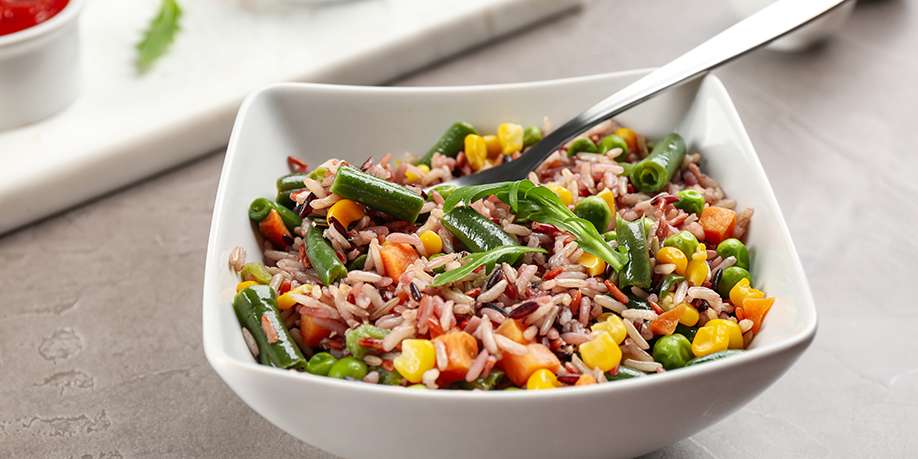 Brown rice and vegetables makes a great diabetic-friendly side dish that will complement any main course.
Steamed Seabass with Cauliflower, Carrots and Broccoli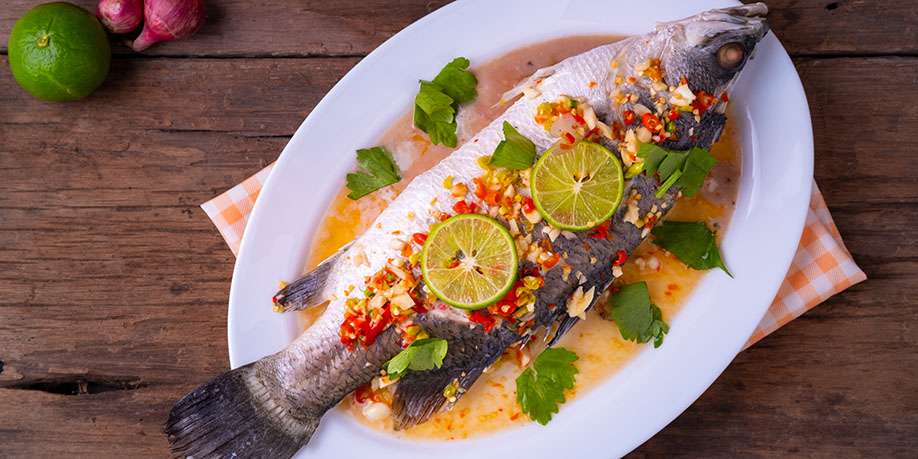 Try this diabetic-friendly recipe of steamed seabass with cauliflower, carrots and broccoli is a great option for people, who lead a healthy lifestyle, but don't want to compromise on tastiness of their food because this dish is incredibly delicious!
Steamed Tilapia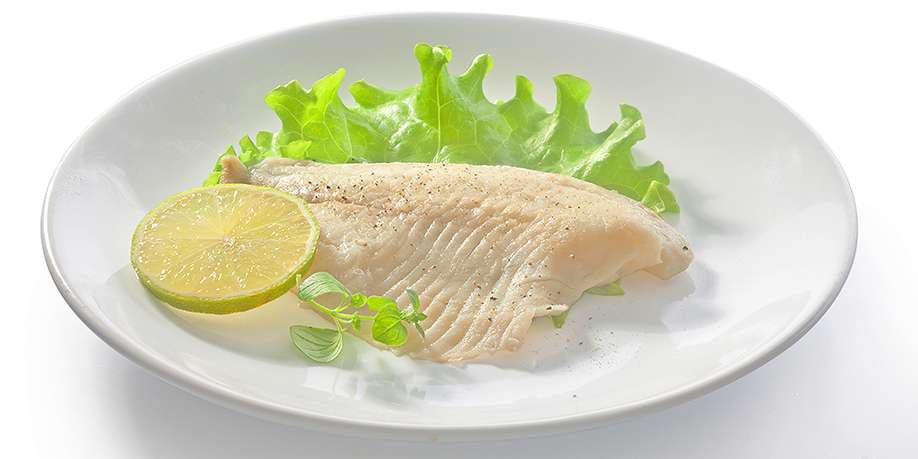 Steamed tilapia fillet is a very light and tender diabetic-friendly dish that is great for any diet.
Tofu and Mushrooms Soup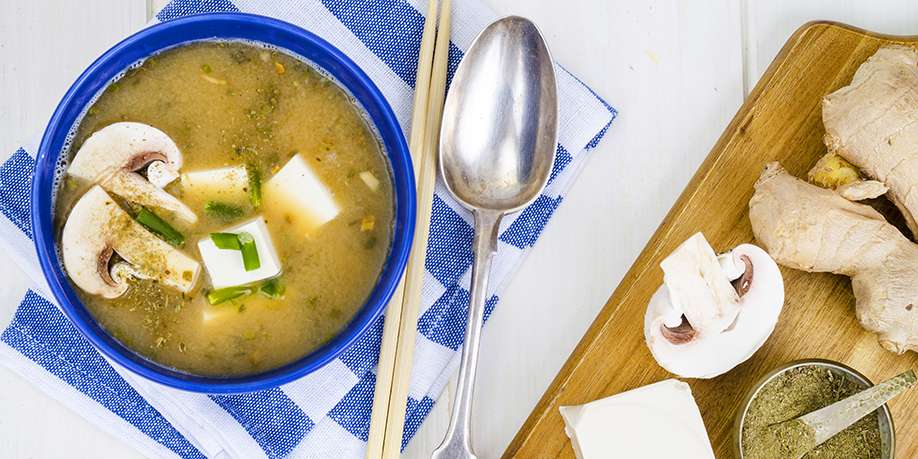 This soup with tofu and champignons has no noodles in it, which makes it exceptionally light and diabetic-friendly.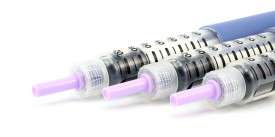 What Happens if You Accidentally Take Too Much Ozempic?
Read Next >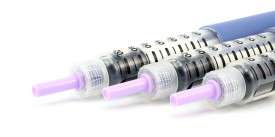 What Happens if You Accidentally Take Too Much Ozempic?
Next >










Do you have any questions about your diabetes condition or general questions about diabetes? You can now post those questions in DiabetesIQ Forum and have our diabetes experts answer your questions for FREE! Yes, there is absolutely no catch! - Registration only takes a few seconds and it's FREE. No credit card needed. You can ask any number of diabetes questions, all for FREE! Register today and join the conversation!