Best Dishes with Eggplants for People with Diabetes – Everything You Need to Know
Best Dishes with Eggplants for People with Diabetes – Everything You Need to Know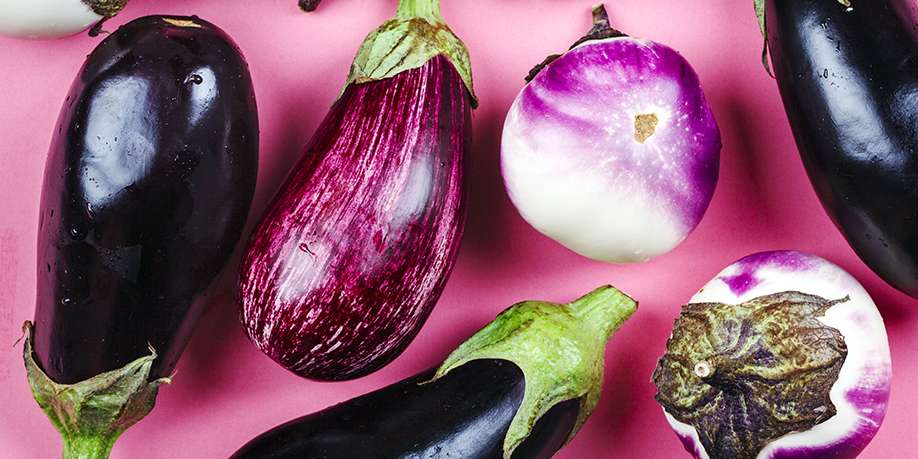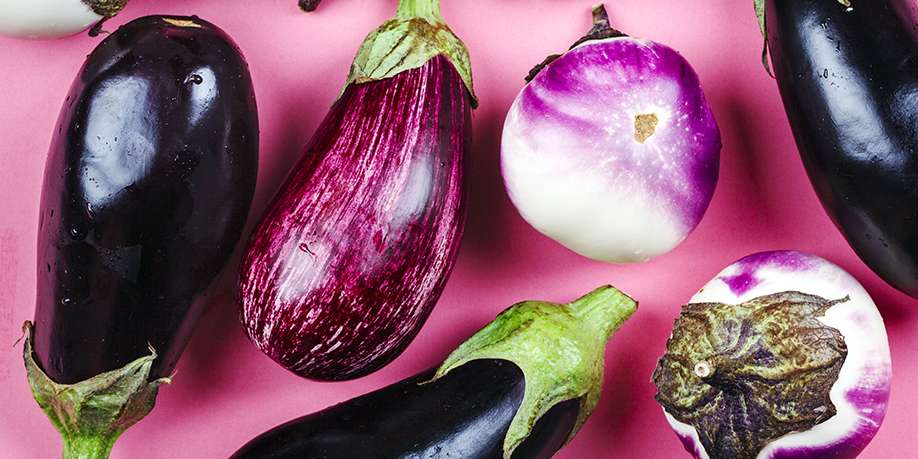 © Anjelagr | Dreamstime.com
People with diabetes know that their diet must include plenty of non-starchy vegetables to keep it well-balanced. More often than not, it's easier said than done as people tend not to enjoy vegetables very much, considering them boring and not exactly appetizing. Consequently, people try to make their menu more inviting and sometimes turn to unhealthy options, avoiding vegetables as much as they can.
Nevertheless, there is a tasty, versatile, and very diabetes-friendly vegetable that people often forget or underestimate – the eggplant. In fact, although considered as culinary vegetable, it is actually a fruit. There are many different kinds of eggplants, ranging in shapes and sizes and slightly varying in flavor.
Eggplants have multiple properties that make them perfect for diabetics. They are rich on fiber, low on carbs, and contain a significant amount of vitamins and minerals such as Viatmin C, Vitamin K, Potassium, Manganese, and Folate.
The fact that eggplant is a great source of fiber is especially valuable for people with diabetes. Fiber slows the digestion rate and absorption of sugar in your body, which can help keep your blood sugar levels under control, preventing unwanted spikes. Moreover, because fiber moves through the digestive tract slowly, it can help you stay full longer and as a result, reduce calorie consumption.
There is a good news for weight watchers too – eggplants contain very little fat and calories. One pound of eggplant has just 0.986 grams of fat and 137 calories. Besides, eggplants is a good source for antioxidants, such as nasunin, which can protect your body from damage caused by free radicals and also, according to studies, can reduce risk of heart disease and cancer.
If you are seeking food variety, eggplant's versatility should satisfy your taste buds. – You can sauté, roast, bake, or grill it and also use it as an ingredients in many delicious dishes. Here are some of our favorite dishes with eggplants.



Eggplants with Meat and Nuts Baked in Cocottes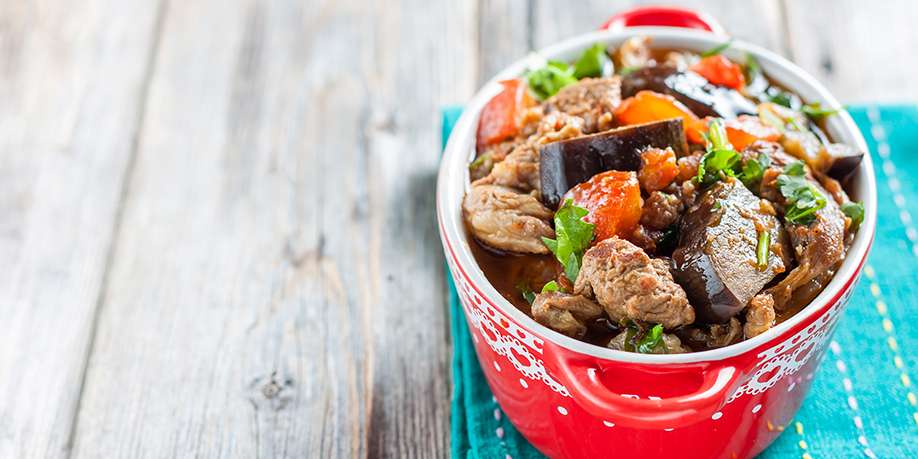 A restaurant-worthy and diabetic-friendly dinner entrée – perfect to impress your family and guests!
Chicken with Eggplants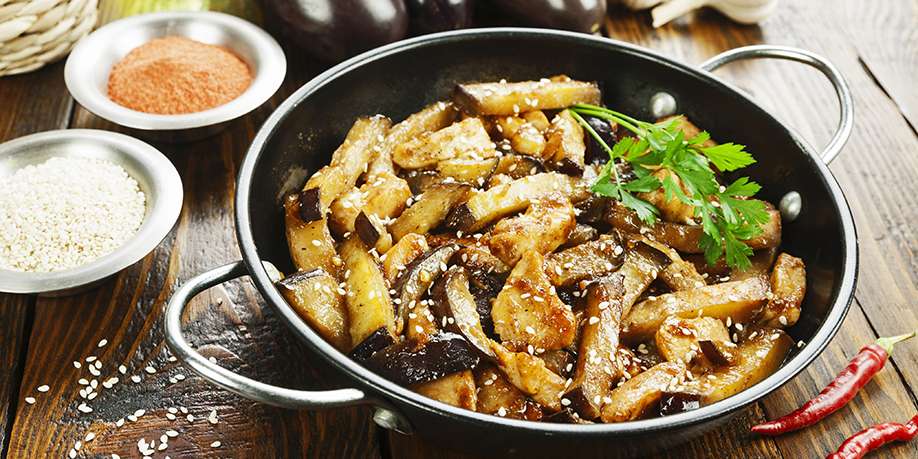 A very quick and easy way to cook chicken. This diabetic-friendly recipe will give you a well-balanced, juicy, and flavorful dish for the family and guests to enjoy.
Eggplant Casserole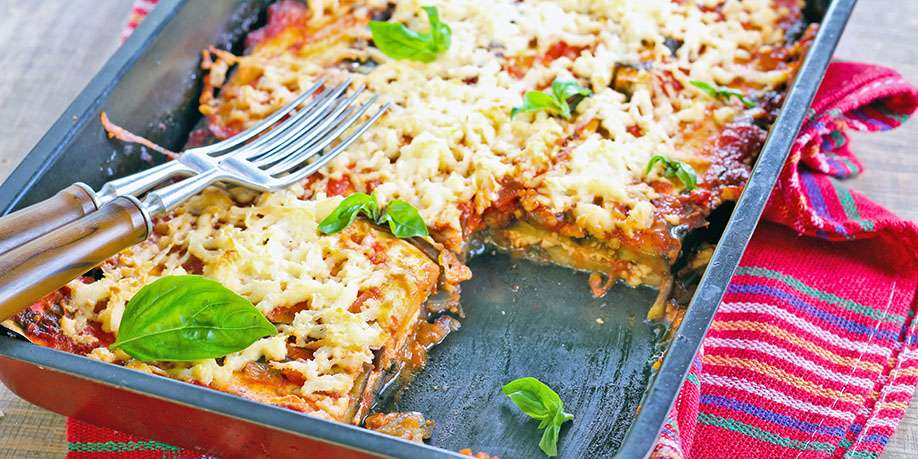 Eggplant casserole is a very tasty and filling dish that is diabetic-friendly and very rich in flavor. This recipe doesn't involve the use of any meat, although minced meat of your choice can be added as well. You can use any hard cheese for cooking this eggplant casserole, but we recommend to use smoked cheese.
Mushroom Soup with Eggplant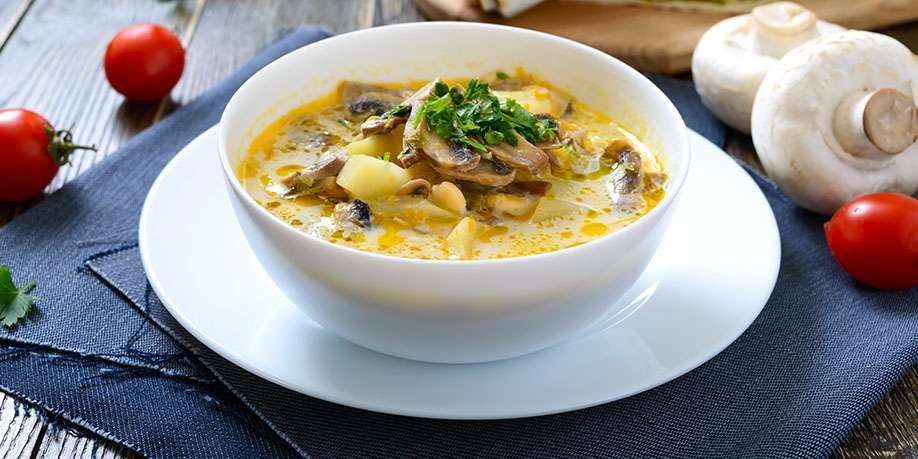 A combination of mushrooms and eggplant will give this diabetic-friendly soup a rich, hearty, and truly unforgettable flavor!
Eggplant Rolls with Walnuts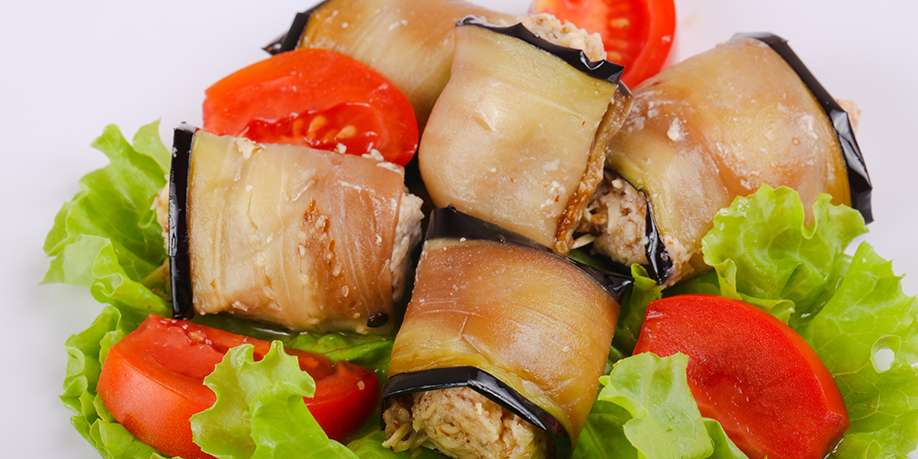 This light and diabetic-friendly appetizer is great for a family or a holiday dinner. Its unique gourmet taste will leave your guests impressed.
Eggplant Avocado Sandwich with Egg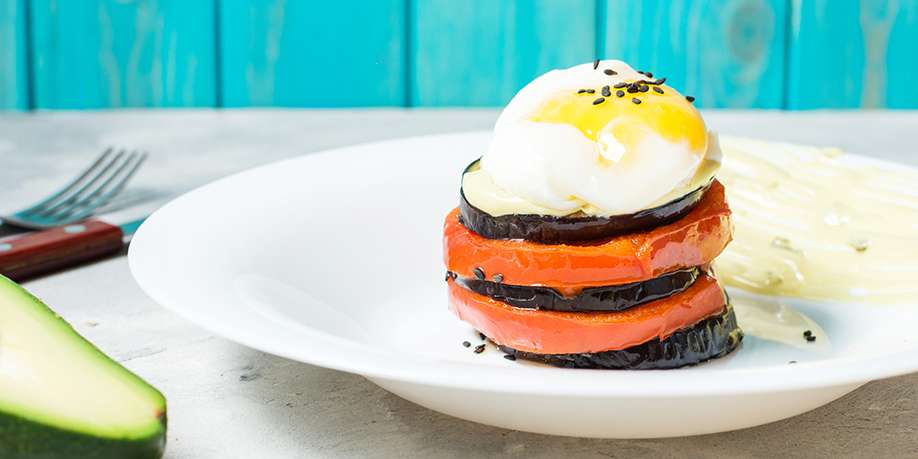 This delicious diabetic-friendly appetizer is a perfect start for a holiday dinner.
Eggplant Puree Soup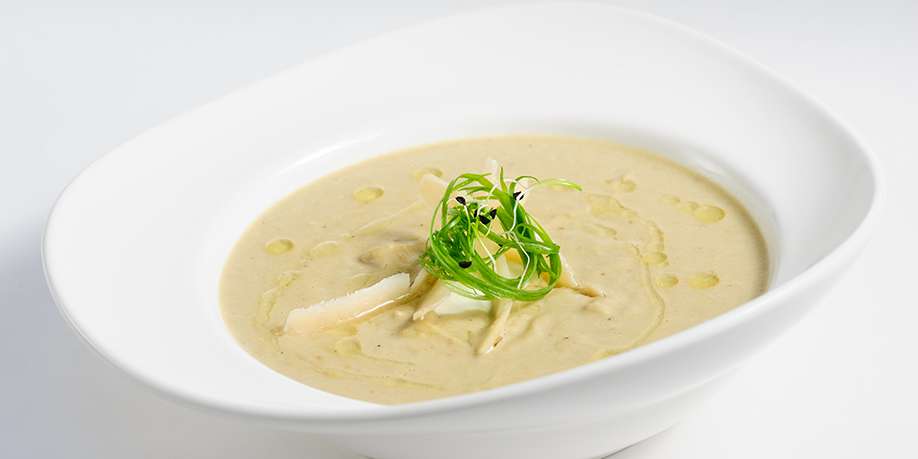 This diabetic-friendly soup recipe is simple but nourishing and tasty.
Eggplant and Egg Salad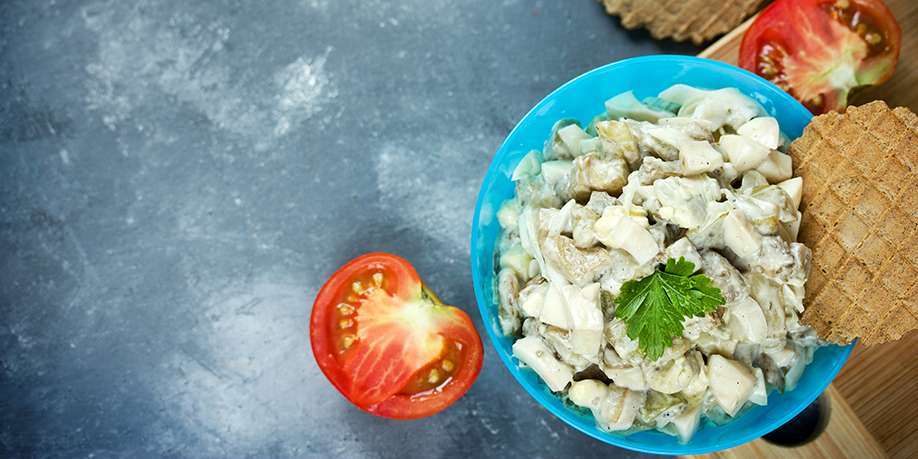 Eggplant and egg salad with tomatoes gives you a delicious mix of flavors, perfect to complement any meat dish. The salad is diabetic-friendly and cooking is quite simple and quick.
Eggplant Heh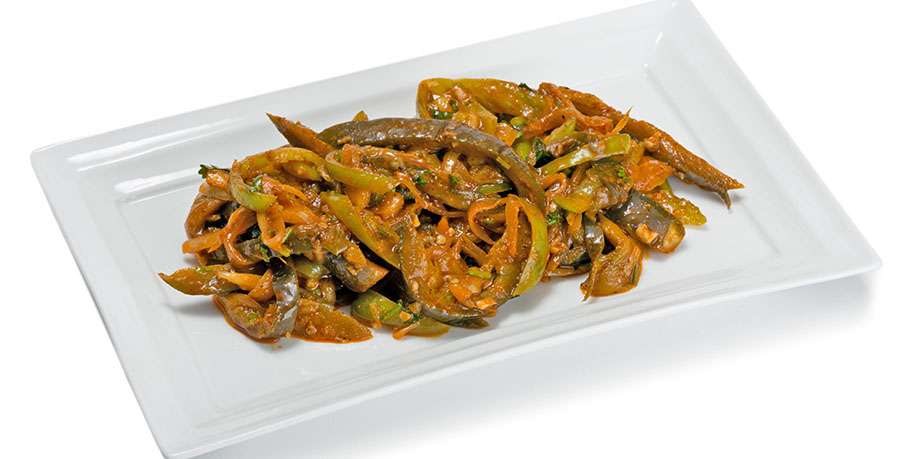 This popular Korean appetizer has a savory sweet & sour taste and looks very appetizing. Making this aromatic diabetic-friendly dish is a quite quick and simple process. Heh fits well with any meat entrée.
Grilled Eggplants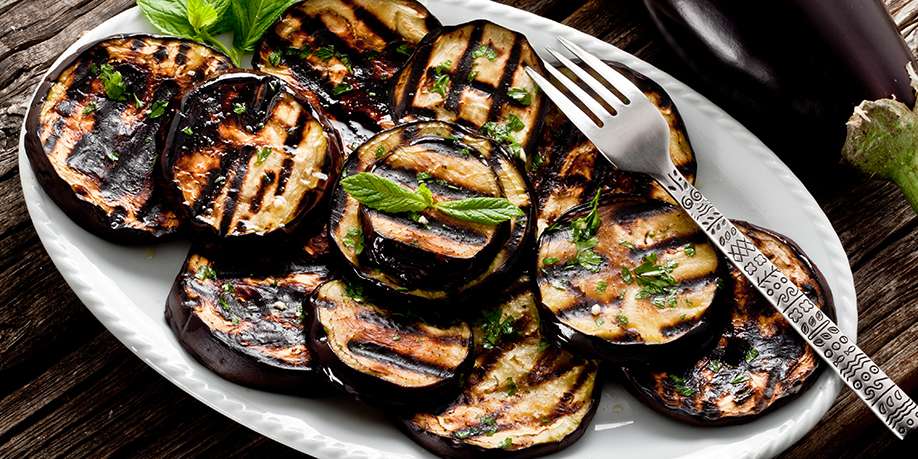 Grilled eggplants are the perfect complement to the grilled meat. The're fast and easy to cook, diabetic-friendly and simply delicious!
Fried Tofu with Eggplant and Bell Pepper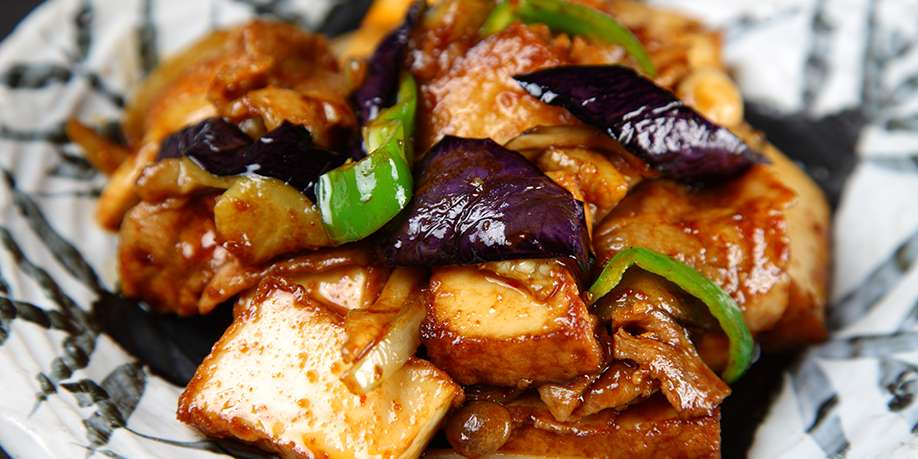 A combination of tofu, eggplant and bell pepper give you a delicious and savory diabetic-friendly dish!
Smoked Chicken and Eggplants Salad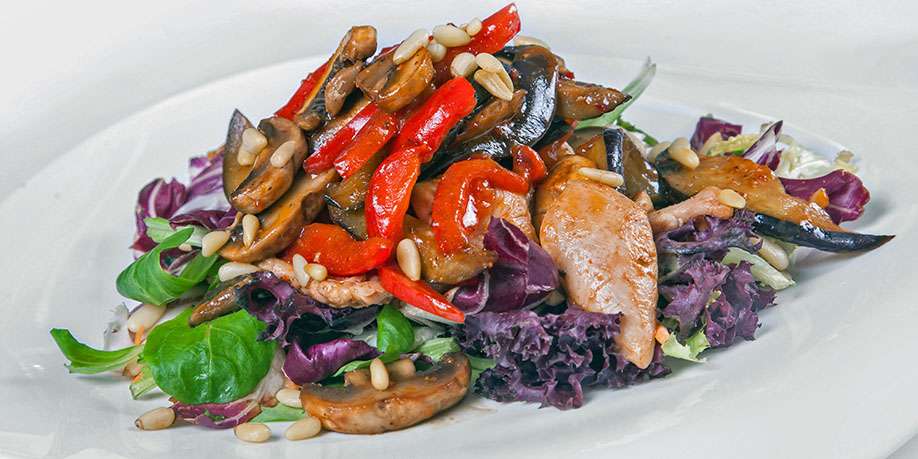 Treat you family and guests with this delicious and diabetic-friendly salad. The combination of baked eggplants, bell peppers, smoked chicken breast, and sautéed mushrooms gives this salad an incomparably rich flavor!
Vegetable Stew with Eggplants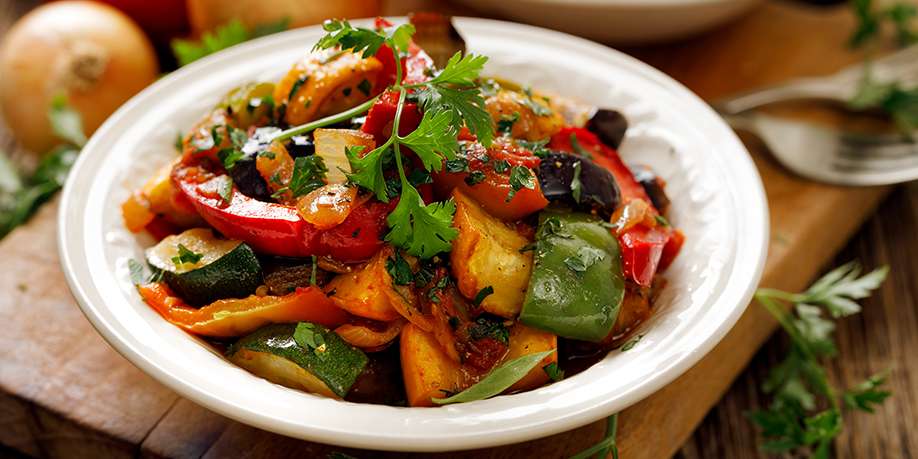 This hearty diabetic-friendly eggplant stew is packed with flavor and perfect for a dinner any day of the week!
Eggplant and Tofu Salad with Ginger and Soy Sauce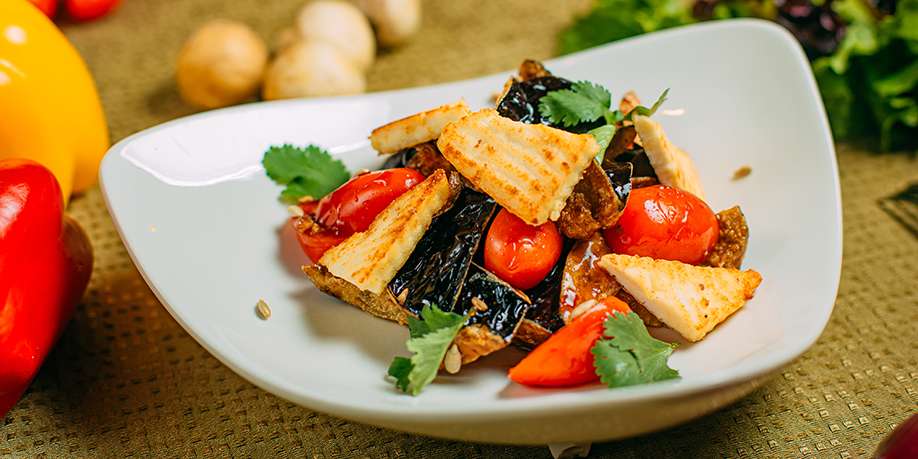 A very light, yet very satisfying diabetic-friendly salad that can serve as a side or as a full meal when meat is not on the menu.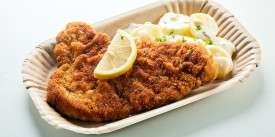 Best Schnitzel for People with Diabetes – Everything You Need to Know
Read Next >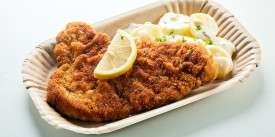 Best Schnitzel for People with Diabetes – Everything You Need to Know
Next >










Do you have any questions about your diabetes condition or general questions about diabetes? You can now post those questions in DiabetesIQ Forum and have our diabetes experts answer your questions for FREE! Yes, there is absolutely no catch! - Registration only takes a few seconds and it's FREE. No credit card needed. You can ask any number of diabetes questions, all for FREE! Register today and join the conversation!