Carl's Jr For People with Diabetes - Everything You Need To Know!
Carl's Jr For People with Diabetes - Everything You Need To Know!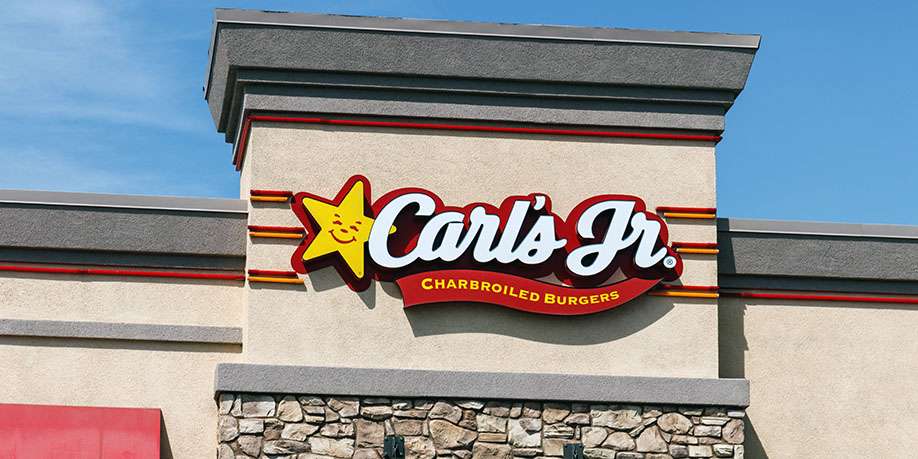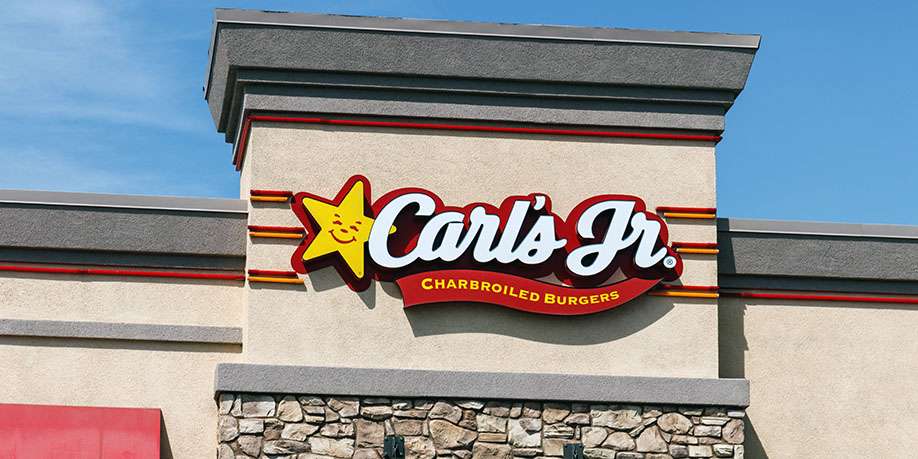 © Jonathan Weiss | Dreamstime.com
Carl's Jr. began as a hot-dog cart in 1941 and has since grown to over 1,200 locations serving a wide range of quick-service menu items, many of which are unhealthy. Most fast food isn't healthy by any stretch of the imagination. It's heavily processed and contains excessive levels of salt, saturated fat, and calories.
However, there are occasions when eating fast food, such as Carl's Jr., is the only option. Maybe you're late for an appointment and need a fast bite to eat, or you're hungry on the road and can't find a health-food store.
Eating low carb at Carl's Jr. is not that complicated if you know what to avoid on the usual menu. When ordering low-carb foods that are safe for people with diabetes, the key is to make sure you get enough calories and the lowest possible amount of carbs.
Here are some suggestions for turning Carl's Jr. dishes into diabetes-friendly selections.
Make sure you don't get a bun to cut the number of carbs in your meal. You can order a lettuce wrap with your burger instead.


Skip the ketchup – most ketchups contain high fructose corn syrup or sugar. Each little package may contain between 3 and 5 grams of sugar. You can use mustard instead of regular ketchup or bring your own sugar-free ketchup.


Get the sauce on the side – not only does this help with calorie control, but it also helps with overall carb control. Extra sugar and hidden carbs can be found in some burger sauces and salsas. Therefore, you still have a dressing, but one you can control the portions of, ask for sauces on the side.


Skip the fries – most side dishes, such as fries, onion rings, and hash brownies, are breaded and high in carbs. Instead of ordering that, ask for a side salad with a diabetes-friendly dressing such as ranch.
Breakfast
The Breakfast Burger is a popular option at Carl's Junior, but it has 820 calories, 43 grams of fat, and 67 grams of carbs. It includes a char-grilled beef patty, bacon, egg omelette, cheese, Hash-Brown Nuggets, and ketchup in a sesame topped bun.
A better option for someone with diabetes is the Sourdough Breakfast Sandwich, made with Canadian bacon and an egg omelette on sourdough bread. This breakfast option will be 370 calories, 15 grams of fat, 31 grams of carbs if you leave off the cheese.
Burgers
The Guacamole Bacon Thickburger is a burger with guacamole and bacon. This isn't your typical burger, even if it is a double cheeseburger. It's actually full of healthy fats and has just 9 grams of carbs per serving if you skip the bun and ask for a lettuce wrap, making it the best choice at Carl's Jr. for someone who has diabetes.
Another option is the Monster Angus Thickburger. With the burger being mostly meat, this is clearly a low-carb option. If you are in the mood for some lettuce, consider the Thickburger lettuce wrap. This burger has two 1/3 pound Angus beef patties, three slices of American cheese, four strips of crispy bacon, and mayonnaise on top. The total amount of carbs is 2 grams, even though the burger has 1050 calories.
Sandwiches
The best option from the sandwich menu is the Charbroiled Chicken Club. A grilled chicken breast is topped with bacon, tomatoes, mayo, and gooey Swiss cheese to make this sandwich. You can save roughly 180 calories and 28 grams of carbohydrates by opting for a low carb version or an iceberg lettuce wrap. If you do that, the sandwich will have 340 calories and 13 grams of carbs.
Salads
Carl's Jr.'s charbroiled chicken salad is the most popular grilled chicken salad on the menu. It is served on a bed of Iceberg lettuce with red onion, tomato, a four-cheese blend, and croutons. You can choose between a House Dressing or a Balsamic Vinaigrette dressing for your salad. Skip the croutons and you're looking at just 7 grams of carbs per serving.
What to Avoid at Carl's Jr
While Carl's Jr has a lot of low-carb menu selections that are suitable for someone with diabetes, some products can't be turned low-carb. To keep you blood sugar levels in check, stay away from anything on the menu that says crispy, fried, or battered. These items are usually breaded with wheat flour, which is high in carbohydrates. You should also avoid fries and onion rings, since a small box of fries has 39g of carbs.
It's possible to enjoy a diabetes-friendly meal at Carl's Jr. All you have to do is check the nutritional information on the menu and opt for items low in carbs and sugar. As with most fast-food chains, avoid burgers with buns, fries and ketchup and opt for a salad or low-carb sandwich instead.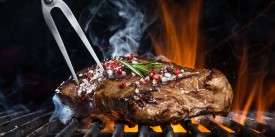 Steaks for People with Diabetes – Everything You Need to Know
Read Next >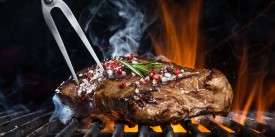 Steaks for People with Diabetes – Everything You Need to Know
Next >










Do you have any questions about your diabetes condition or general questions about diabetes? You can now post those questions in DiabetesIQ Forum and have our diabetes experts answer your questions for FREE! Yes, there is absolutely no catch! - Registration only takes a few seconds and it's FREE. No credit card needed. You can ask any number of diabetes questions, all for FREE! Register today and join the conversation!