Firehouse Subs for People with Diabetes - Everything You Need to Know!
Firehouse Subs for People with Diabetes - Everything You Need to Know!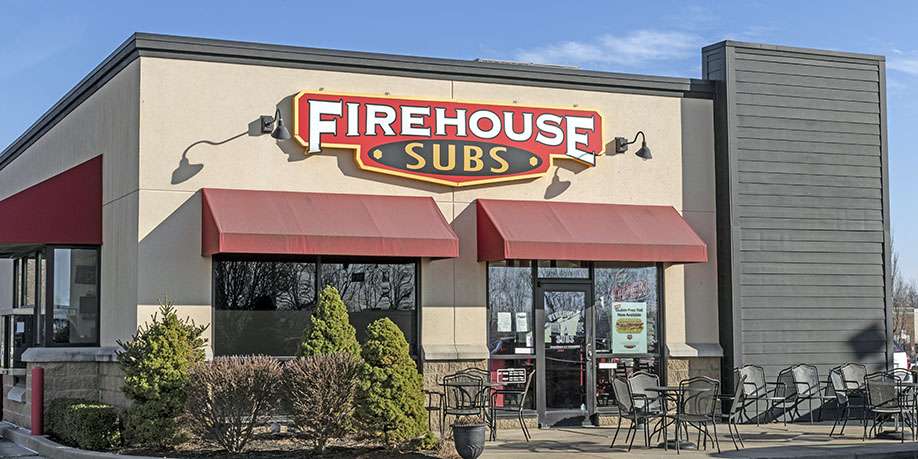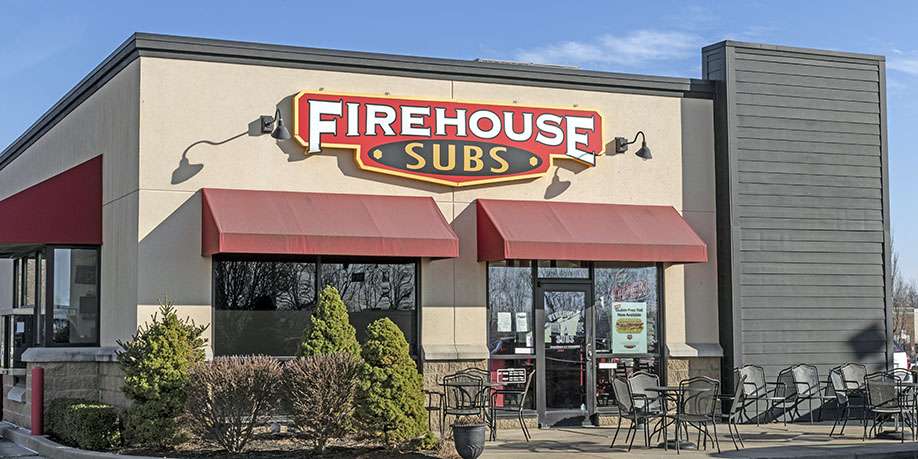 © Jonathan Weiss | Dreamstime.com
Firehouse Subs is a popular subway sandwich franchise that may be found throughout the United States, Canada and Puerto Rico. Customers can order a customized subway sandwich with preplanned toppings or customize their own sandwich toppings, protein, and bread type at this fast, casual establishment.
Salads, sandwiches, and soups are available at some locations, and you can choose to combine your main course with sides such as potato chips or macaroni and cheese.
Firehouse Subs has a menu featuring healthy, low-calorie dishes to pick from, and you have complete control over your order, which means that this restaurant can accommodate a variety of discerning palates and diets.
This is a subway sandwich shop where you may customize your protein, bread type and toppings. You can also have nutritious soups and tasty salads, as well as specialized sandwiches with predefined toppings that come warm or cold.
However, if you have diabetes, it can be difficult to navigate the Firehouse Subs menu. That's because many of the items there are full of carbs and fat, which makes them unsuitable for people who need to watch their blood sugar levels.
Here's everything you need to know about eating at Firehouse Subs if you have diabetes.
What to order at Firehouse Subs if you have diabetes?
Salads
You know how difficult it is to remain inside your carb limit if you have diabetes. Eating a salad is a no-brainer when you find yourself at a fast-food place such as Firehouse Sub. It's much more crucial when you're on a keto diet. It's a simple approach to get your nutrients while limiting your carb intake.
Firehouse Subs' menu includes three ready-made salads:
Italian Salad with Grilled Chicken, which has 9g carbs
Hook & Ladder Salad that has 16 g carbs.
Firehouse Salad, which contains 9-22 g carbs, depending on the type of meat you choose
With a few tweaks to the toppings, you can reduce the carb amount even more. In reality, you have complete control over what toppings you choose and how you make your salads.
Sub in a Bowl
Just like in the case of other sandwich joints, having your sub in a bowl is one of the easiest ways to enjoy the most popular items on the menu without all the carbs. The bread at Firehouse Subs contains no less than 75 grams of carbs per serving, which is more than you should eat if you have diabetes.
Here are some tips to follow when ordering a sub in a bowl at Firehouse Subs:
Keep the dressings to a minimum. Cajun Seasoning, Light Mayo, Italian Dressing, and Spicy Mustard can all be used in moderation.
To improve satiety, opt for some extra cheese. Cheeses like Pepper Jack and Monterey Jack have no carbohydrates.
Boxed Lunches and Specialty Subs should be avoided because they contain fixed components.
Pepper Bacon, Salami, Pepperoni, Beef Brisket, and Roast Beef are among the low-carb meat options at Firehouse Subs.
If you really want a sub on bread, the best option you have is the Virginia Ham on Small Wheat. This sub with veggies has 380 calories, 19 grams of fat, 36 grams of carbs, and 19 grams of protein. You can personalize this order if you want, however, more cheese toppings and liquid condiments will boost the calorie count and the number of carbohydrates in your sandwich, so it's best to stick to the original combination.
Soup and Chilli
You may make a heartier meal out of your sub by ordering a side of soup or chili at some locations. A warm side, especially with a cold sub, can help to balance your palate. A 10-ounce serving of chicken noodle soup contains 120 calories, 2 grams of fat, 18 grams of carbs, and 8 grams of protein. The broccoli and cheese soup is a vegetarian alternative.
What to avoid at Firehouse Subs if you have diabetes?
Most subs with bread are best to be avoided if you have diabetes. For example, the large Jamaican Jerk turkey has no less than 111 grams of carbs and a whopping 1,140 calories.
You should also stay away from all dressings because they usually contain high amounts of carbs and fat. When it comes to drinks, avoid anything that's not water or unsweetened iced tea.
Bottom line
You can easily stick to a healthy and low-carb diet while eating at Firehouse Subs. You have complete control over the toppings, protein, carbs, and dairy content with each order. In addition, with the helpful interactive nutrition and allergen menu, you'll know exactly what you're eating and avoid any food allergens. When you can fully personalize your meal's protein, toppings, and nutritional composition, it's simple to enjoy your favorite subs.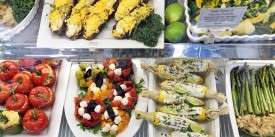 Best Side-Dishes for People with Diabetes – Everything You Need to Know
Read Next >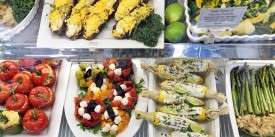 Best Side-Dishes for People with Diabetes – Everything You Need to Know
Next >










Do you have any questions about your diabetes condition or general questions about diabetes? You can now post those questions in DiabetesIQ Forum and have our diabetes experts answer your questions for FREE! Yes, there is absolutely no catch! - Registration only takes a few seconds and it's FREE. No credit card needed. You can ask any number of diabetes questions, all for FREE! Register today and join the conversation!