Little Caesars For People with Diabetes - Everything You Need to Know!
Little Caesars For People with Diabetes - Everything You Need to Know!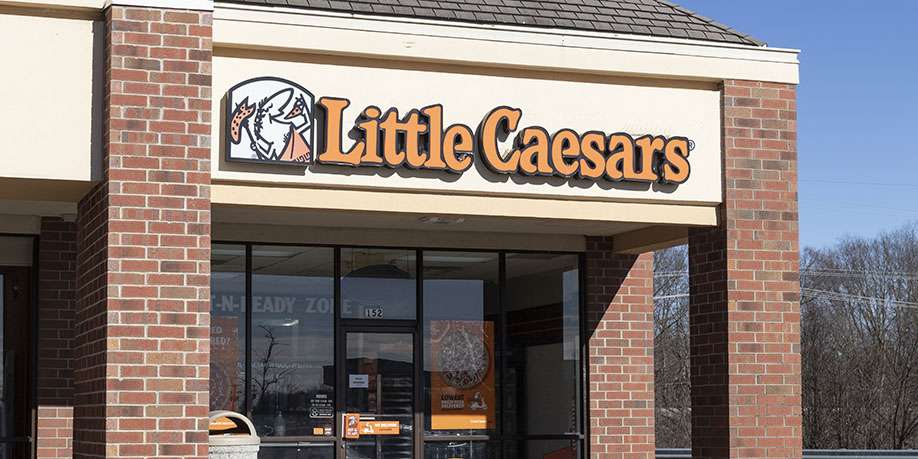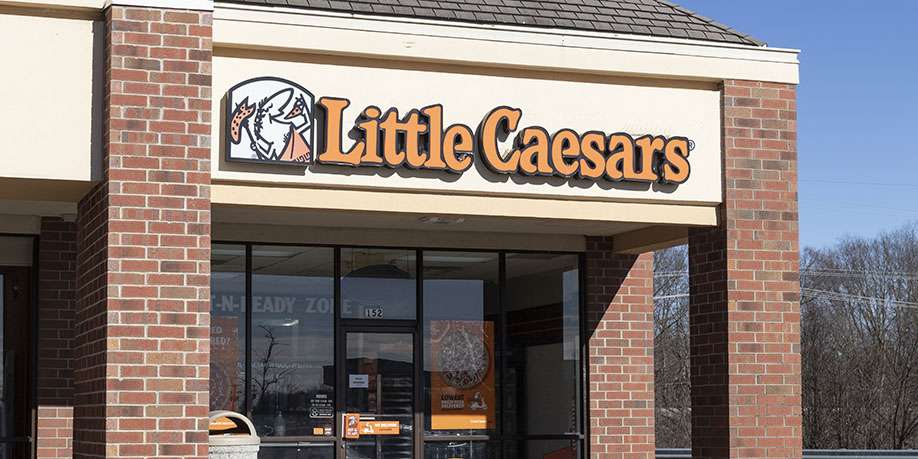 © Jonathan Weiss | Dreamstime.com
Little Caesar's is one of the most popular pizza chains in the U.S. It was founded in 1959 by Mike and Marian Ilitch and since then it has become the third-largest pizza chain by total sales in the U.S. If you have diabetes, it can be difficult to find something suitable to eat when you're going to Little Caesar's with friends and family. That's because pizza has lots of carbs, fat, and a very high number of calories, all of which should be avoided if you live with diabetes. The good news, though, is that, there are still some items on the Little Caesar's menu, which are safe to eat by people, who are watching their blood sugar intake.
Here is what you can have at Little Caesar's without risking a spike in your blood sugar levels.
Cheese-Only Pizza
It's not impossible to enjoy a slice of pizza if you have diabetes, but it's important to choose your toppings wisely. It's also a good idea to limit yourself to a single slice. While this may be not anyone's first choice from a menu that is tempting you with things like pepperoni or sausage, cheese pizza is the safest bet if you have diabetes because it has the fewest calories, carbs, and fat.
A single slice of the ExtraMostBestest cheese pizza has 32 grams of carbs, 16 grams of fat, 331 calories and 16 grams of proteins. A Hot-N-Ready slice with cheese only from Little Caesar's basic range has 31 grams of carbs, 8 grams of fat and 12 grams of protein.
When it comes to pizza toppings, you can add some mushrooms on your cheese pizza, as they have only 5 grams of carbs, 5 grams of protein, and just 30 calories per serving. They're a great way to bulk up your pizza so you're filling fuller after eating a slice.
Hot-N-Ready Caesar Wings
Just like at many other pizza joints, you can also enjoy chicken wings there. You can choose from four flavors, which are all a lower calorie and lower carb choice than pizza. For example, the oven-roasted wings have just 3 grams of carbs per servings, which contains eight wings. The wings also have 35 grams of fat, 47 grams of protein and 510 calories. If you're looking to get a dip with your wings, the Cheezy Jalapeño dip has the least amount of carbs from all the Caesar dips.
Drinks
Water is the best option to have at Little Caesar's, but if you want something else with your meal, opt for one of their diet sodas, which include Diet Pepsi and Diet Mountain Dew.
What to avoid at Little Caesar's if you have diabetes?
Unfortunately, most of the items on Little Caesar's menu are best to be avoided if you have diabetes. That's because the very definition of pizza is that it's stuffed with carbs and fat. Some examples of pizzas that you should avoid at Little Caesar's because they all go over the recommended amount of carbs and fat for someone who has diabetes include the stuffed crust pizzas such as the Hot-N-Ready ExtraMostBestest pizza, the Three Meat Treat pizza and the Italian sausage pizza.
Even though chicken wings are generally a safe bet in terms of carbs, avoid Little Caesar's garlic parmesan wings as they pack no less than 49 grams of fat, 7 grams of carbs and a whopping 660 calories per serving, and that's even before adding any dips.
Speaking of dips, you should steer avoid the butter garlic sauce, which has 370 calories and no less than 42 grams of fat per serving.
Pizza toppings that you definitely shouldn't add to your pizza include the sausage topping, which has 430 calories and 38 grams of fat per serving. If you really want o have a slice of pizza at Little Caesar's, you should go for thin-crusted pizza instead of the regular one or the stuffed crust type.
Bottom Line
Just like at any other pizza parlors, it's difficult to find something suitable to eat at Little Caesar's if you have diabetes. Although you'd better consider having oven baked wings instead of opting for a pizza, if you'd like to indulge in a slice, make sure you opt for thin crust and limit your choice of toppings to things like cheese only or mushrooms.
It's important to always have a careful look at the menu to check out the nutritional information for each of the items you are ordering. This way, you can make sure you're not going over your recommended amount of carbs and sugar so you can keep your blood sugar levels in check.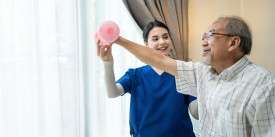 Benefits of Physical Therapy for People with Diabetes
Read Next >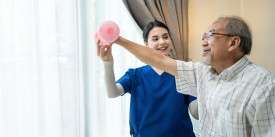 Benefits of Physical Therapy for People with Diabetes
Next >










Do you have any questions about your diabetes condition or general questions about diabetes? You can now post those questions in DiabetesIQ Forum and have our diabetes experts answer your questions for FREE! Yes, there is absolutely no catch! - Registration only takes a few seconds and it's FREE. No credit card needed. You can ask any number of diabetes questions, all for FREE! Register today and join the conversation!