Packaged Soups (Canned Soups) for People with Diabetes - Benefits and Complications.
Packaged Soups (Canned Soups) for People with Diabetes - Benefits and Complications.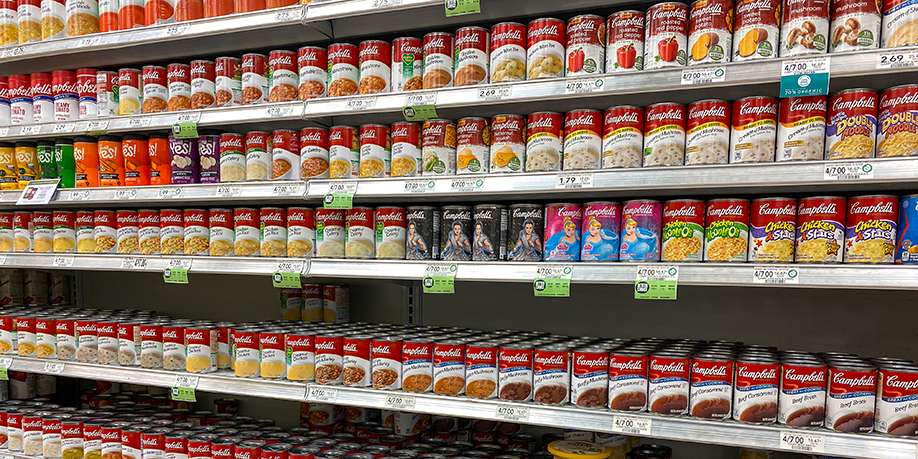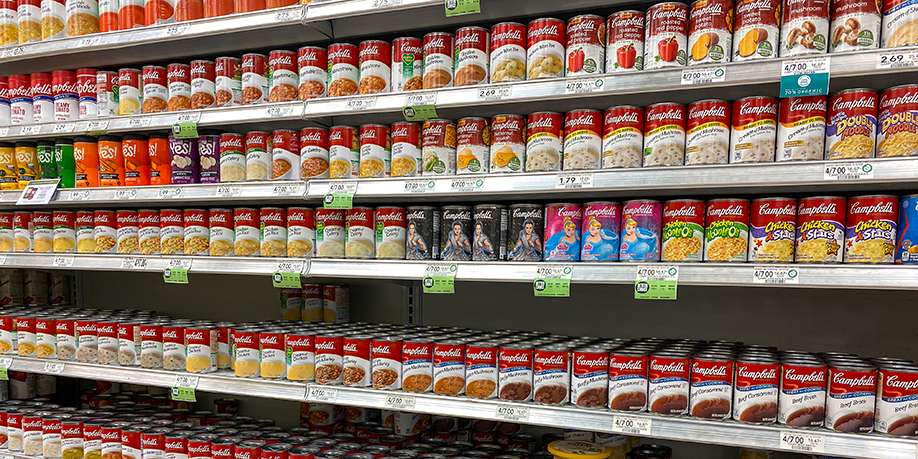 © Joni Hanebutt | Dreamstime.com
Many people can't imagine their dinner without a plate of a hot steamy soup, but there's not always time or wish to make one. Fortunately, the solution is there and it's quite simple – just get a can of soup! After all, what can be easier? – Buy a can of soup in a supermarket or online store, warm it up, grab a spoon, and enjoy! The most difficult part would probably be to make a choice what soup to buy out of the huge selection of them available.
When picking your soup of the day, you'd better not only ask yourself what flavor you are currently up to, but also make your choice from a nutritional standpoint, simply because some soups are better for your health than the others. If you have diabetes, buying canned soups based on their content is the only option if you want to keep your diabetes under control.
In general, soups give you a great possibility to get plenty of plant-based foods into your body, such as vegetables and grains and load yourself on fiber and protein, both plant- and animal-based. In other words, you can get a complete meal from a single can of soup virtually in no time, which is very convenient.
So, how to choose the right soup if you have diabetes? The easiest way to do it is to explore what the soup is made of prior to giving a closer look at the nutritional facts. In other words, check the ingredients first, as they define the taste of the soup and also how good it's going to be for you. Naturally, it doesn't make sense to treat yourself to a can of soup that you will not enjoy eating regardless of how healthy it is. Next, look at the calories per serving, since weight control is also very important if you have diabetes. People with type-2 diabetes are often recommended to stay within 1,800 calories per day in order to maintain their body weight. However, don't just put your favorite calorie-packed can of soup back on the shelf before considering what you are going to have with it. – In other words, figure out if you are going to enjoy your soup as a stand-alone meal or a full plate of the main course will be complementing the soup. This way you will be able to easily decide if you should opt for a creamy clam chowder or go with a tomato soup instead.
Going down the nutritional facts list, you will see another dietary enemy of people with diabetes that canned soups are notorious for – sodium. In fact, high sodium content (above 600mg of sodium per serving) is what canned soups have been continuously criticized for, even though there is a reason for all that extra salt – preservation. Progress doesn't stand still, however, and nowadays more and more low-sodium soups have been introduced to the market and many of them taste pretty good, so you shouldn't be concerned with choosing a low-sodium soup, as most likely you will not sacrifice on taste or flavor.
Here are some of the canned soups that you can consider putting in your shopping cart. Different in flavor and ingredients, these soups have several nutritional characteristics in common that are beneficial for people with diabetes. – They score low calories and sugar count (people with diabetes are recommended not to consume more than 36g of sugar daily for men and 24g for women and children age 2 to 18), and a low to moderate sodium content (diabetic patients are recommended to consume no more than 2,300mg of sodium daily), while being a good source of protein and fiber.
Progresso Reduced Sodium Creamy Tomato Basil Soup
110 calories, 3g protein, 3g fiber, 490mg sodium, 10g sugar, 18g carbs, 3g fat per serving.
With its low calories and sodium count, this soup is not short on flavor. – It's one of the healthies canned soup options out there.
On a down side, just don't get carried away with this soup and eat the whole can if you plan to pack sweets in your daily meals. With 10g of sugar per serving, you have to think upfront before going for the second serving. Low level of protein can also be not very appealing for some people.
Healthy Valley Organic No Salt Added Lentil Soup
150 calories, 9g protein, 9g fiber, 20mg sodium, 5g sugar, 27g carbs, 1.5g fat, per serving.
This soup has all checkboxes marked. – It's super low on sodium and fat and low on calories, while being high on fiber and protein. It also has no artificial flavors, colors, GMOs, or preservatives, while being filling and tasty!
From a disadvantage standpoint, lentil is what this soup is all about, so if you want to enjoy a chunkier soup filled with vegetables, look for a different option.
Pacific Foods Organic Split Pea and Uncured Ham Soup
160 calories, 11g protein, 10g fiber, 540mg sodium, 4g sugar, 26g carbs, 2g fat per serving.
Split peas mean fiber and this soup has plenty of it. The soup also features uncured ham, which has no nitrates. Thanks to its content – 11g protein and 10g fiber – this soup will keep you full for half a day.
The minus side is that this soup's sodium content of 540mg per serving, which is although not critical, is higher than some people would prefer, especially if other salty foods are in the menu for the day.
Miko Brand Instant Miso Soup, Less Sodium
20-25 calories, 2g protein, 2g fiber, 480mg sodium, 2g sugar, 3g carbs, 1g fat per serving.
If you are in the mood for an Asian cuisine, try this miso soup. It's super light when it comes to calories, so it's a great option if you are on the mission to lose weight.
The down side of this soup is that scoring protein and fiber at just 2g each per serving, won't give you enough fuel for many hours. In other words, it's not exactly very filling.
Campbell's Chunky Healthy Request New England Clam Chowder
130 calories, 5g protein, 1g fiber, 410mg sodium, 2g sugar, 21g carbs, 3g fat per serving.
Don't be scared of this creamy soup, as this is one of the heathiest canned seafood soups out there. It's calories, sodium and sugar content make this soup friendly for people with diabetes.
When it comes to the minuses, the soup is low on fiber and the carbs in it come mostly from starch, which is not what people with diabetes want to consume a lot. Besides, do not expect homemade- or restaurant-level of taste and flavor from this soup, although for a canned soup it's quite decent.
Health Valley Organic Cream of Mushroom Soup
80 calories, 4g protein, <1g fiber, 200mg sodium, 0g sugar, 16g carbs, 1.5g fat per serving.
If you like cream soups and mushroom soups, this one is calling your name. Health Valley gives you an opportunity to enjoy a creamy mushroom soup without paying high price when it comes to sodium consumption and calories.
However, the down side is that the taste of this soup is kind of bland and people tend spice it up to make it suitable to their liking, plus protein and especially fiber content is not going to interest those looking for protein- and fiber-rich foods.
And here are some soups that you'd better leave on the shelf for your own good, as their sodium content is so high, that people with diabetes should not even give them a second thought and look for healthier options, since these soups deliver almost a half of the recommended daily allowance of salt per day (2,300mg) in a single serving.
Amy's Organic Soups Cream of Tomato with sodium content of 860 mg per serving;
Campbell's Chunky Chicken Broccoli Cheese with Potato Soup with sodium content of 890 mg per serving;
Campbell's Condensed Beef with Vegetables & Barley Soup with sodium content of 890 mg per serving;
Campbell's Condensed Homestyle Chicken Noodle Soup with sodium content of 940 mg per serving;
Idahoan Loaded Potato Hearty Soup with sodium content of 1,010 mg per serving;
Panera Bread Broccoli Cheddar Soup with sodium content of 1,080 mg per serving.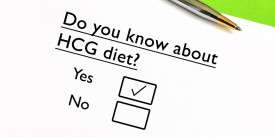 HCG Diet for People with Diabetes
Read Next >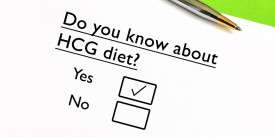 HCG Diet for People with Diabetes
Next >










Do you have any questions about your diabetes condition or general questions about diabetes? You can now post those questions in DiabetesIQ Forum and have our diabetes experts answer your questions for FREE! Yes, there is absolutely no catch! - Registration only takes a few seconds and it's FREE. No credit card needed. You can ask any number of diabetes questions, all for FREE! Register today and join the conversation!