Papa Murphy's for People with Diabetes - Everything You Need to Know!
Papa Murphy's for People with Diabetes - Everything You Need to Know!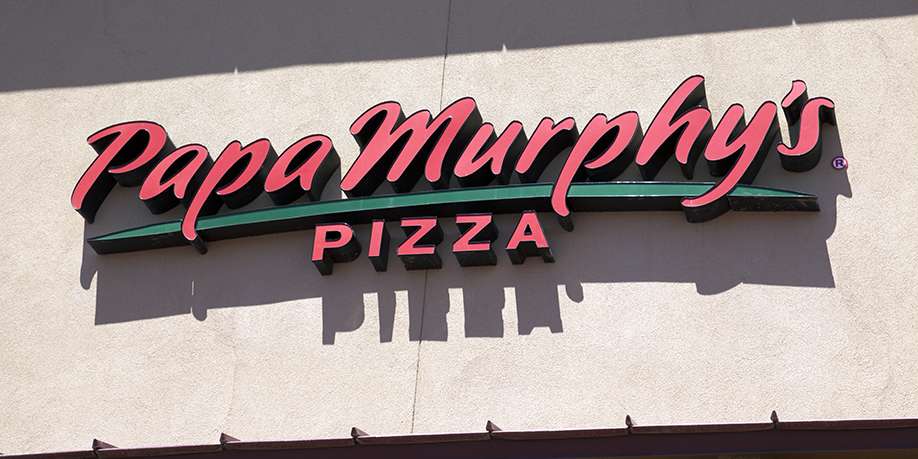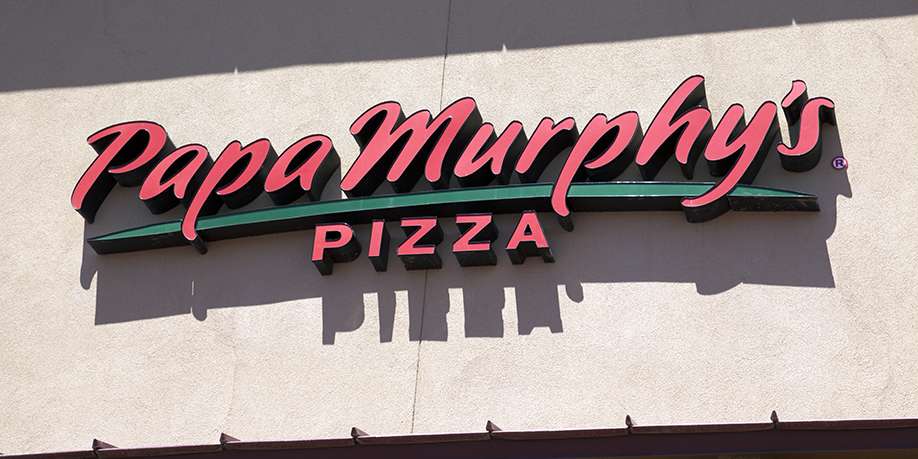 © Danny Raustadt | Dreamstime.com
Pizza is one of the most popular foods in the world, and it's a staple of family dinners, dating nights and football games. Papa Murphy's, a highly popular pizza restaurant, serves this dish with a twist. It offers "Take 'N' Bake" pies instead of pizza in a to-go box or dine-in dining.
Employees make the pizza after you choose the type of sauce, toppings, and dough, or you can choose a pie from the menu; you can then take the uncooked pizza home and bake it yourself in the oven, filling your kitchen with the aroma of savory carbs.
While pizza is not the most diabetic-friendly food of them all, Papa Murphy's is actually a better option than most. That's because it gives the client more control over the pizza-making process; instead of slathering on sugar-laden sauce and copious amounts of extra cheese, you can make bespoke, nutritious slices.
Here's what you can have at Papa Murphy's if you have diabetes and you're watching your sugar intake.
Pizza
Papa Murphy's offers a wide range of pizza choices, including vegetarian and gluten-free options. It's always a good idea to go for a thin crust slice to carbs, and sodium. The loaded crust is made up of two layers of dough and has twice as many calories and carbohydrates as the regular crust. Adding veggies can help to even out your diet's fiber content as well as provide vitamins and minerals. The most nutritious option on the menu is a Thin Garden Veggie Slice, which provides 18 grams of carbs, 180 calories, 8 grams of fat and 8 grams of protein.
Any pizza can be ordered in family slices, which have fewer calories and fat than large pieces. You may make your own pizza with vegetables and no cheese for the healthiest alternative. Search for keywords like "veggie," "vegetarian," and "XLNY" if you want to order healthier specialty pies.
Crustless Pizza
Another great option for people who live with diabetes is the crustless pizza. For example, a slice of the Combo Crustless Pizza has just 4 grams of carbs and 170 calories. The Cowboy Pizza is a popular crustless option. It's made with traditional red sauce and topped with quality pepperoni, whole-milk mozzarella cheese, Italian sausage, sliced mushrooms, cheddar, black olives, and a herb & cheese blend, all without the use of a standard pizza dough.
To make it even more low carb, simply swap out the typical red sauce for your favorite creamy garlic sauce or olive oil and garlic sauce. A slice of this pizza has 180 calories and just 4 grams of carbs.
Appetizers
There are only five appetizers on the menu at Papa Murphy's, and four of them are bread. A single slice of the Classic Cheesy Bread has no less than 32 grams of carbs, which is quite a lot for someone living with diabetes. The marinara sauce is the only appetizer choice on the menu that's not bread. It only has 13 grams of carbs per serving, and you can use it for dipping your pizza slices in it.
Salads
Salad dressing and croutons are not included in Papa Murphy's nutritional information. Skip the croutons and instead use vinegar and oil to flavor your salad to keep your carbohydrate intake low. Caesar dressing has a lot of calories and fat in it. Choose a milder dressing or choose for a garden salad to supplement your daily nutrition with a variety of veggies. A Caesar salad without dressing or croutons has 100 calories, 5 grams of fat, 7 grams of carbs and 8 grams of protein.
What to avoid at Papa Murphy if you have diabetes?
Some of the things you should definitely avoid at Papa Murphy's include any stuffed crust pizza, bacon cheeseburger, the Thick 'n' Cheese homemade bread and the chicken bacon artichoke salad. A single slice of Big Murphy's Stuffed Pizza has no less than 59 grams of carbs and 18 grams of fat, plus a whopping 480 calories. That's also true for the very popular 5-Meat stuffed pizza — a single slice has 490 calories and 59 grams of carbs, which is way over the top for anyone with diabetes.
The deserts at Papa Murphy aren't suitable for someone with diabetes, either. A single slice of the S'mores Dessert Pizza has 44 grams of carbs and the entire things, which is not too big, either, has 352 grams of carbs.
Bottom line
Even if you're have diabetes and you're on a low-carb diet, you'll find multiple suitable options on the menu at Papa Murphy's. Keep these simple guidelines in mind: If you're ordering for yourself, get small pizza slices; if you're ordering for a group, order a family-size pizza and only have a slice or two; choose grilled chicken over meat lovers pizzas; and forgo the ranch sauce and additional cheese.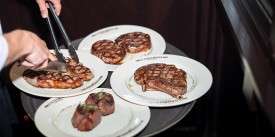 Best Beef for People with Diabetes – Everything You Need to Know
Read Next >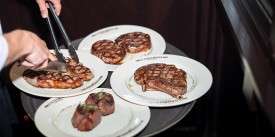 Best Beef for People with Diabetes – Everything You Need to Know
Next >










Do you have any questions about your diabetes condition or general questions about diabetes? You can now post those questions in DiabetesIQ Forum and have our diabetes experts answer your questions for FREE! Yes, there is absolutely no catch! - Registration only takes a few seconds and it's FREE. No credit card needed. You can ask any number of diabetes questions, all for FREE! Register today and join the conversation!