Popeye's Menu for People with Diabetes - Everything You Need To Know!
Popeye's Menu for People with Diabetes - Everything You Need To Know!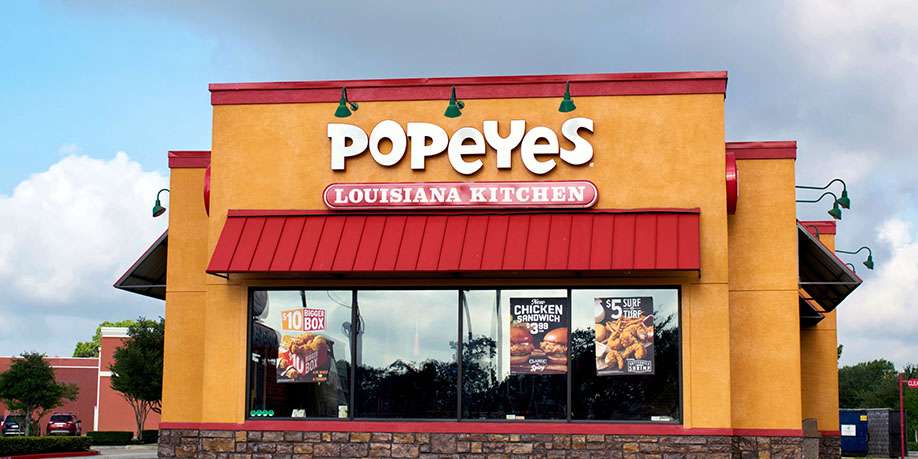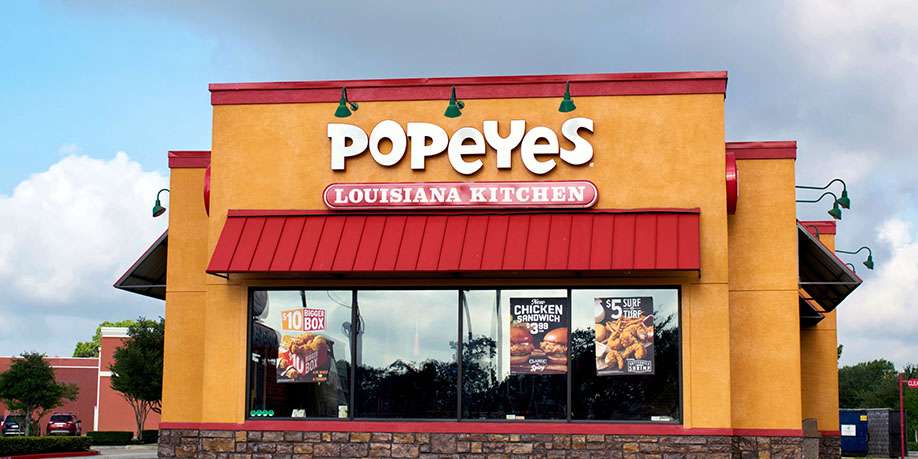 © Brett Hondow | Dreamstime.com
Popeye's is a fast-food chain that specializes in southern-style fried chicken and has been one of the most popular chains in America since the early 1970s. Besides chicken, Popeye's, which is short for Popeye's Louisiana Kitchen, also has seafood and other dishes on its menu inspired by New Orleans cuisine.
Just like in the case of many other fast-food restaurants, there aren't many options available on Popeye's menu for people who have diabetes. Since the menu focuses on traditional dishes such as fried chicken and creamy sauces, most of the items at Popeye's are typically high in carbs, calories, and fat. However, it is not impossible to find a treat at Popeye's if you have diabetes, so you will be able to enjoy a meal out with your friends and family sometimes without going over your daily recommended intake of carbs.
Here's what you can have at Popeye's if you live with diabetes.
Chicken
The "BONAFIDE" chicken is Popeye's signature dish, but since the meant is battered, breaded and then fried, it is not quite suitable for people with diabetes. However, there are a couple of chicken options, which are safe to eat.
If you only limit yourself to a BONAFIDE chicken breast, you'll have 16 grams of carbs and 380 calories per serving. Pairing this with a simple salad makes it a good option if you have diabetes.
Alternatively, a 3-piece chicken tenders has just 2 grams of carbs and 170 calories. These are bite-sized pieces of chicken that also go well with a salad.
Seafood
Seafood is another staple at Popeye's, and you can enjoy it in multiple options that range from fish fillets to popcorn shrimp. For a low-carb meal option, choose the 3-piece Cajun fish filet, which has 37 grams of carbs for the entire serving. This is also the lowest-calorie seafood option at Popeye's and the only fish item on the menu that doesn't contain any trans-fat.
The Jambalaya at Popeye's is a good choice as it clocks in at 190 calories and 17 grams of carbs. This is a spicy mix of rice, veggies and shrimp that is actually comfort southern food at its best.
Sandwiches and wraps
Even though most of the staple sandwiches such as the Po' Boy sandwich are out of reach for people with diabetes because they have well over 75 grams of carbs, you can still enjoy a wrap at Popeye's. The loaded chicken wrap is a good option if you're watching your blood sugar levels as it only has 35 g of carbohydrates. This wrap only has 310 calories, so it's quite a healthy option overall.
Sides
There are numerous sides to choose from at Popeye's and the best low-carb choice is the regular beans side, which has only 7 grams of carbohydrates. You can also choose a single side order of corn on the cob that comes under 20 grams of carbs per serving.
When it comes to sauces, most of the creamy options aren't suitable for someone who has diabetes. However, the Creole cocktail sauce only has 7 grams of carbohydrates per serving, and it's a great option not just for the chicken and fish, but as an accompaniment to a wrap as well. The tartar sauce is another suitable option at just 1 gram of carbs per serving.
Desserts and Drinks
As you might expect, desserts are not a great option if you're watching your blood sugar. While Popeye's doesn't cater for desserts, some of the locations have a couple of dessert options. The only item that doesn't contain an outrageous amount of carbs is the hot cinnamon apple pie, which has 35 grams of carbs and 236 calories. If you are looking for something to drink with your meal that isn't water, the unsweetened iced tea is a great choice as it has 0 grams of sugar and 0 grams of carbs.
What should you avoid at Popeye's if you have diabetes?
Unfortunately, most of the items on Popeye's menu are not a great choice for people with diabetes. The BONAFIDE chicken is best to be avoided, except for the breast, and you should also stay away from the catfish filet, Cajun fish Po'Boy and fried sides such as onion rings.
The popcorn shrimp might be a signature dish at Popeye's, but it has lots of carbs, fat and calories, so you should avoid it if possible. The same goes for the catfish filet and the catfish po'boy.
Popeye's offers a wide range of southern-style favourites, and some of them are safe to eat if you have been diagnosed with diabetes. Make sure you are aware of the nutritional content of every item you order so you can make the best choices that won't cause your blood sugar levels to spike.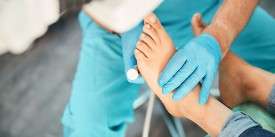 Diabetes and Skin Problems. Why People with Diabetes Need To See Dermatologist
Read Next >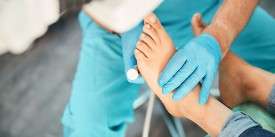 Diabetes and Skin Problems. Why People with Diabetes Need To See Dermatologist
Next >










Do you have any questions about your diabetes condition or general questions about diabetes? You can now post those questions in DiabetesIQ Forum and have our diabetes experts answer your questions for FREE! Yes, there is absolutely no catch! - Registration only takes a few seconds and it's FREE. No credit card needed. You can ask any number of diabetes questions, all for FREE! Register today and join the conversation!