Tropical Smoothie Cafe for People with Diabetes - Everything You Need To Know!
Tropical Smoothie Cafe for People with Diabetes - Everything You Need To Know!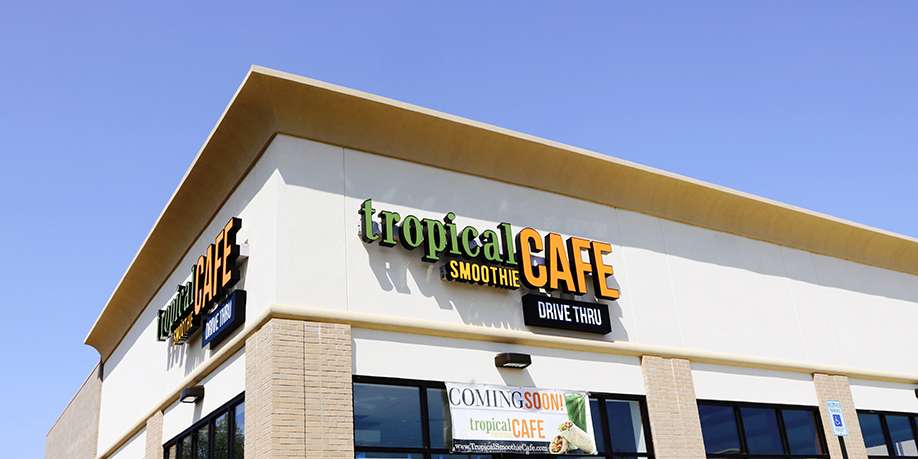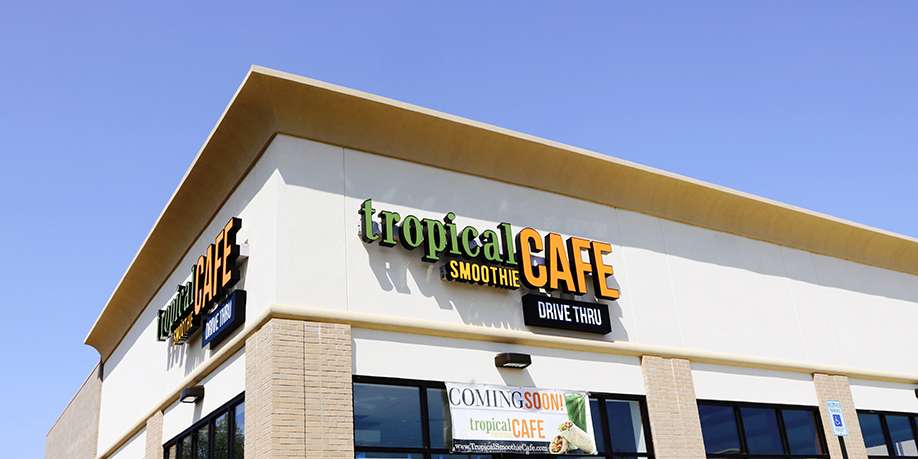 © Calvin L. Leake | Dreamstime.com
The Tropical Smoothie Cafe has 700 locations around the country and offers healthy menu selections to suit a variety of lifestyles and diets. Contrary to its name, Tropical Smoothie Cafe offers more savory meal alternatives than smoothies. Its most famous menu items include more than twenty smoothies. Flatbreads, quesadillas, bowls, wraps, sandwiches, and more are available.
Tropical Smoothie Cafe's menu items, such as smoothies, quesadillas, and wraps, are often chock-full of sugar and carbs, which does not make them suitable for someone living with diabetes.
The good news is that almost everyone may have a nutritious breakfast or lunch at Tropical Smoothie Cafe with some careful study of the menu and several tweaks.
How to navigate the Tropical Smoothie Café menu if you have diabetes?
Despite its extensive smoothie menu, tropical Smoothie Cafe isn't your typical smoothie bar. It makes an effort to include well-balanced meals, which are frequently abundant in protein and other nutrients.
When the carbs are calling your name, there are some delicious menu selections to choose from. That way, you can have a meal at Tropical Smoothie café even if you are watching your blood sugar levels to manage your diabetes.
Tropical Smoothie Cafe serves a variety of nutritious dishes, including gluten-free and vegetarian options. If you are ordering a smoothie, it may count as a meal substitute because it might be quite high in calories and sugar.
To make your smoothie more satisfying and avoid a post-meal crash, you can ask for it to be made without any sweeteners and using healthy components. Spinach, kale, green matcha, probiotics, multivitamins, and protein powder are all good options.
Smoothies
The famous Detox Island Green smoothie at Tropical Smoothie Cafe is the most nutrient-rich and nutritious option on the menu, thanks to the fruit and vegetable ingredients. The 24 Oz smoothie has 180 calories, 0 grams of fat, 43 grams of carbohydrates, 4 grams of protein, and 35 milligrams of sodium per serving. The detox island green smoothie is a popular choice among customers, and it happens to have the smallest amount of calories. It is made of spinach, kale, pineapple, banana, mango, ginger, and other ingredients. It's also high in fiber. However, it has a modest amount of sugar (29g) when compared to other items on the menu.
Flatbreads
Flatbreads are frequently promoted as "healthier" substitutions for traditional pizza. On the other hand, tropical Smoothie Cafe's flatbreads are more similar in ingredients and look to toasted sandwiches. Because bread is the primary ingredient, flatbreads are usually heavy in carbohydrates and calories.
Each flatbread also has chicken that raises the dish's salt, saturated fat, and cholesterol intake significantly. You can substitute the chicken with Beyond Meat chicken-free strips, which are a plant-based alternative to chicken.
The Chicken Pesto Flatbread offers the smallest amount of calories of the bunch, with only 430 calories, 16 grams of fat, 5 grams of saturated fat, 43 grams of carbohydrates, 28 grams of protein, and 1,090 milligrams of sodium.
Wraps
Wraps can be a convenient way to include more vegetables into your diet while still enjoying the convenience of portable meals. Tropical Smoothie Cafe offers a variety of wraps for customers to pick from. Their calorie counts are in the range of 500 to 740, so choose cautiously and consider altering the order to increase fiber while lowering calorie counts.
The Thai chicken wrap has the least calories of all the wraps, although the Buffalo chicken wrap closely follows it in terms of fat content. The wrap has 500 calories, 15 grams of fat, 62 grams of carbs, and 30 grams of protein. It also has a reduced fat and salt content when compared to other food choices. You can order some extra veggies in your wrap to increase the nutritional value and fiber content, without increasing the calorie count.
Quesadillas
Tropical Smoothie Cafe only offers three different types of quesadillas on the menu. All three have two key ingredients in common: cheese and chicken, which explains why the nutrition data for all three are nearly identical.
The Three-Cheese Chicken Quesadilla has 550 calories, 27 grams of fat, 14 grams of saturated fat, 41 grams of carbohydrates, 33 grams of protein, and 1,880 milligrams of sodium. It also has the lowest calorie and salt content in this category.
Bottom Line
Tropical Smoothie Cafe is a popular quick-service restaurant with a vast range of fruit and vegetable smoothies. The menu appeals to practically everyone, including those with food allergies, special diets, and dietary restrictions.
Many of the menu items at Tropical Smoothie Cafe can be altered to suit the diet of someone living with diabetes. Make sure you have a close look at the nutritional information provided on the menu before ordering to keep your intake of carbs and sugar low.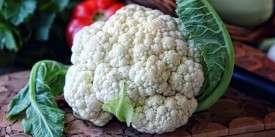 Best Cauliflower Dishes for People with Diabetes – Everything You Need to Know
Read Next >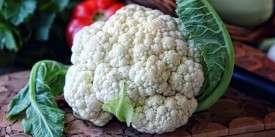 Best Cauliflower Dishes for People with Diabetes – Everything You Need to Know
Next >










Do you have any questions about your diabetes condition or general questions about diabetes? You can now post those questions in DiabetesIQ Forum and have our diabetes experts answer your questions for FREE! Yes, there is absolutely no catch! - Registration only takes a few seconds and it's FREE. No credit card needed. You can ask any number of diabetes questions, all for FREE! Register today and join the conversation!