What should diabetics eat for breakfast?
What should diabetics eat for breakfast?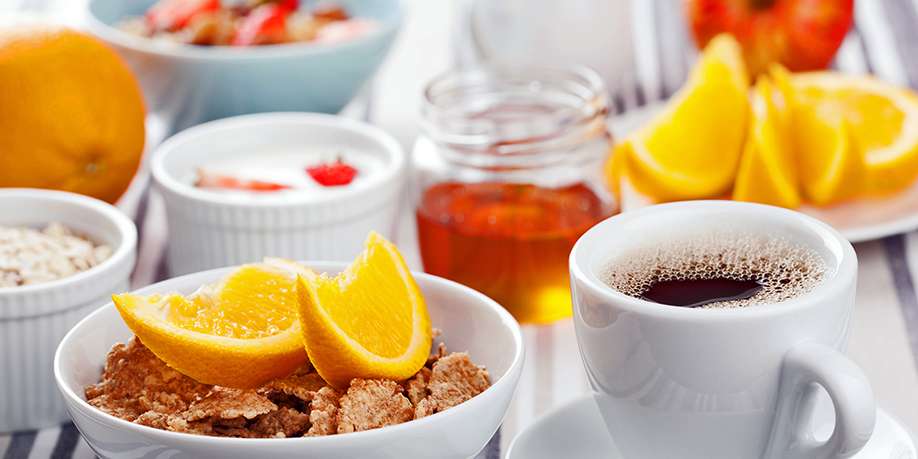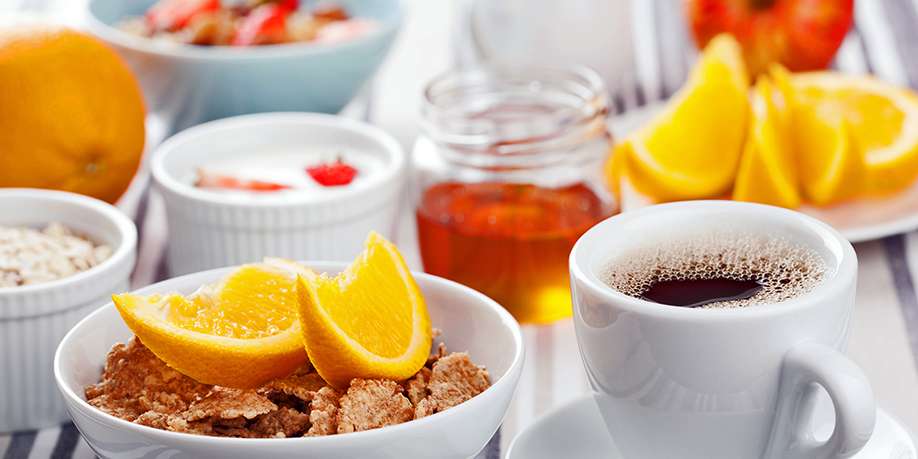 © Duskbabe | Dreamstime.com
They say breakfast is the most important meal of the day, but the truth is for many people, it's still the most neglected meal. If you have diabetes, eating breakfast can have real benefits for your health. Skipping the morning meal when you have diabetes may lead to a higher risk of hypoglycemia, reduced energy levels, and an increase in food cravings throughout the day. If you're wondering what you should eat for breakfast as someone living with type 1 or type 2 diabetes, the good news is that there are lots of foods to choose from that are nutritious, tasty, and keep your blood sugar stable.
Tips for making your breakfast healthy if you have diabetes
Make the switch from white toast to wholegrain versions such as multi-seed, soya, linseed, or rye bread. These are more filling options that are better for diabetes and digestive health.
Try to eat pastries and croissants only as an occasional treat.
Limit the amount of oil you use when cooking. Try to eliminate butter or ghee from your diet and replace them with sunflower, rapeseed, or olive oil.
Eliminate jams from your breakfast routine. Instead, opt for mashed banana, or cottage cheese with fresh chopped dates.
Nut butters are a good option, but make sure they don't have additions such as palm oil or sugar.
Try to add extra veggies and fruit to all breakfast every day to boost your nutritional intake. Add half a banana or a handful of berries to your cereal, or opt for some grilled mushrooms and tomatoes with your eggs and toast.
You can have eggs for breakfast if you have diabetes. Eggs provide you with protein and a wealth of other nutrients, but you should make sure you consume them in moderation.
Savory Breakfasts
If you like savory breakfasts, you should try to reduce your intake of processed meat such as bacon and sausages, and instead use oily fish such as salmon, which has heart protecting properties. For a deliciously yet nutritious savory breakfast, opt for scrambled eggs, grilled mushrooms or tomatoes and whole-grain toast. If you really want to have some sausages for breakfast, give vegetarian ones a try, but make sure to check their salt content. It's also OK to have an occasional rasher of bacon or sausage, but remove any visible fat and try grilling it instead of frying.
Cereal
Many people like to start the day with a bowl of cereal, if you're one of them, it's important to choose cereal that can help to maintain control of blood sugar. Cereal is a popular and convenient choice for breakfast because it doesn't require any preparation, but if you live with diabetes, it's important to know which type of cereal won't cause a spike in blood sugar.
The rule of thumb when choosing the right breakfast cereals for diabetics is to opt for cereals that are high in fiber and low in sugar. Fiber is not only important for that health, but it can also help lowering your cholesterol. Many of the healthier types of cereal also contain vitamins and minerals such as vitamin B, vitamin D, iron and folic acid. You should try to stay away from cereals that are laden with sugar and opt for whole grain cereals made from wheat, oats or bran.
Breakfast Drinks
If you are the type of person who likes to have a glass of juice with their breakfast, the good news is you can safely do so we could have diabetes, but you'll have to limit your portion. It's also good idea to try and make you around this in order to be sure that there's no extra sugar added. When it comes to your coffee, you should get into the habit of drinking it black and without sugar or sweetened with diabetic friendly sweeteners.
When you're buying coffee on the go, you should always be on the lookout for any added syrups that contain a lot of sugar. If you're not sure what's in a drink that you're buying, make sure you ask the server what ingredients are included in that particular drink.
Smoothies are always a good idea if you want to drink your breakfast, because, unlike in the case of juices, you retain all the pulp and nutrients in the fruit. Try to make smoothies with fruits that are low in sugar, such as berries for example, and use Greek yogurt instead of regular one because it has more protein and fewer carbs.
Breakfast doesn't need to be boring when you live with diabetes. The good news is that there are lots of breakfast foods to choose from, but you should always make sure that you combine healthy protein with high-fiber carbohydrates to keep your blood sugar levels stable.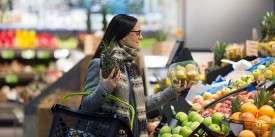 What fruits are the best for diabetics and what fruits should diabetics avoid?
Read Next >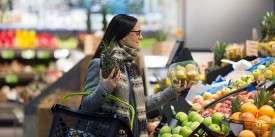 What fruits are the best for diabetics and what fruits should diabetics avoid?
Next >










Do you have any questions about your diabetes condition or general questions about diabetes? You can now post those questions in DiabetesIQ Forum and have our diabetes experts answer your questions for FREE! Yes, there is absolutely no catch! - Registration only takes a few seconds and it's FREE. No credit card needed. You can ask any number of diabetes questions, all for FREE! Register today and join the conversation!