Zaxby's For People with Diabetes - Everything You Need to Know!
Zaxby's For People with Diabetes - Everything You Need to Know!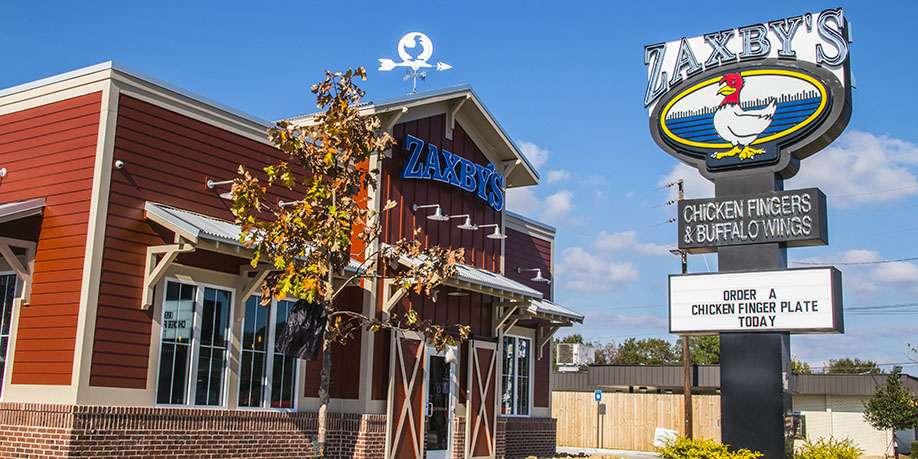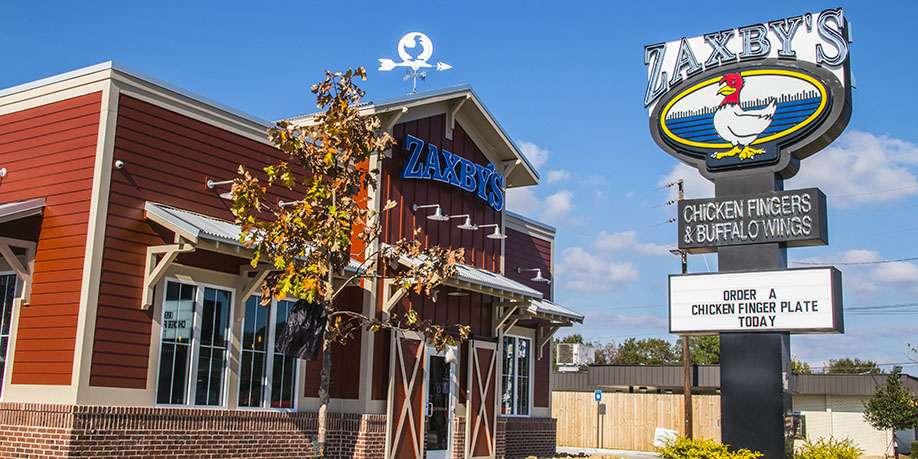 © Billy Blume | Dreamstime.com
Zaxby's is a southern-based fast-food chain well-known for its crispy chicken fingers and mouth-watering dipping sauces. While these items are not generally the best choice for people who live with diabetes, the number of low-carb meal alternatives available on the menu may actually surprise you.
As with most fast-food chains, it's important to have a close look at the nutritional information on the menu before ordering to make sure you stay into the recommended carb intake. To help you stay on track, here are the most sensible options from Zaxby's menu for someone with diabetes so you can still enjoy a quick and delicious lunch without going off the rails.
Here's what to try at Zaxby's if you have diabetes and you're watching your carbs intake.
Cup of Chicken Salad
The Zaxby's cup of chicken salad is perhaps the best thing on the Zaxby's menu for staying on track when watching your carbs intake. The chicken salad has only chicken breast, mayonnaise, and a few additional seasonings and ingredients. A serving has just 3 grams of carbs and you can order an extra package of mayo to whisk into the chicken salad for added richness and taste if you want.
The Grilled House Zalad
The Grilled House Zalad is one of the simplest items on Zaxby's menu. It consists of a bed of lush greens (or salad base), Roma tomatoes, cucumbers, fried onions, cheddar cheese, Texas toast, grilled or fried chicken, and your choice of dressing.
To make the salad suitable for someone with diabetes, leave out the toast and opt for the grilled chicken instead of fried. If you also eliminate the dressing, you're looking at 7 grams of carbs per serving.
Zaxby's Cobb Zalads
Zaxby's provides two types of cobb salad: grilled and cobb. Both are served on Texas toast and feature a salad base topped with Roma tomatoes, cucumbers, Cheddar/Jack cheese, fried onions, bacon, a hard-boiled egg, a grilled fillet or chicken fingers.
The Grilled Cobb Zalad contains 700 calories, 35 g of carbs, 35 g of fat, 61 g of protein, and 6 g of fiber.
The Fried Cobb Zalad contains 820 calories, 47 g of carbs, 47 g of fat, 56 g of protein, 2100 mg of sodium, and 6 g of fiber.
Zaxby's also serves a Garden Cobb Zalad, which is similar to the other two but does not include chicken.
The Garden Cobb Zalad with toast contains 34 g of carbs, 530 calories, 34 g of fat, 26 g of protein, 870 mg of sodium, and 5 g of fibre.
Chicken Fingers and Wings
The chicken fingers at Zaxby's are breaded and fried, and even though they have quite a high calorie and fat intake, they are actually low in carbs. A single fried chicken finger has 3 grams of carbs and 100 calories. If you opt for a four-piece serving, you're looking at 12 grams of carbs and 400 calories.
The boneless wings at Zaxby's have 20 g of carbs per serving, which consists of five wings. However, if you opt for the Buffalo wings, the carb intake will be just 1 gram per serving.
Sides
Some of the diabetic-friendly sides at Zaxby's include the celery, which has just 2 g of carbs and the side salad without dressing, which has 4 g of carbs. You can also opt for a Caesar side salad without croutons or dressing, which clocks in at just 4 g of carbs.
If you're interested in getting a dipping sauce for your meal, the best choice is the Ranch sauce because it only has 2 grams of carbs per serving. For example, other dipping sauces, such as the Honey Mustard Sauce, go as high as 11 grams of carbs per serving.
How to order a diabetes-friendly-meal at Zaxby's
Steer clear of obvious carbohydrate-rich foods
Breads, fries, toasts, and many more items fall under this category. Fortunately, you can personalize your meals and ask the staff to hold certain food items for you so you can enjoy a diabetes-friendly meal at Zaxby's.
Make sure your dipping and tossing sauces are keto-friendly
If you want to eat low carb at Zaxby's, their chicken wings and fingers are among the finest choices. However, the dipping sauce you pick might have a big impact on the dish's net carbohydrates.
Order chicken without breading
Chicken Fingerz is one of Zaxby's most popular meals. These are, unfortunately, breaded. You may still eat a couple of them without causing a spike in your blood sugar levels, but if you want to limit your carbohydrate intake as low as possible, ask the waitress whether the breading may be removed. This is not a regular practice, although some establishments may fulfill unique requests such as this one.
It's possible to eat a low-carb meal suitable for people with diabetes at Zaxby's. The only way to ensure that the macronutrients in the meal are well within your requirements is to look at the nutrition data. Fortunately, Zaxby's offers this information on their website and you can also consult the data in the restaurants as well.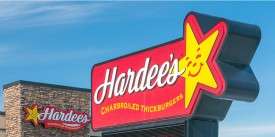 Hardee's For People with Diabetes - Everything You Need to Know!
Read Next >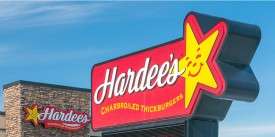 Hardee's For People with Diabetes - Everything You Need to Know!
Next >










Do you have any questions about your diabetes condition or general questions about diabetes? You can now post those questions in DiabetesIQ Forum and have our diabetes experts answer your questions for FREE! Yes, there is absolutely no catch! - Registration only takes a few seconds and it's FREE. No credit card needed. You can ask any number of diabetes questions, all for FREE! Register today and join the conversation!