Blaze Pizza for People with Diabetes - Everything You Need to Know!
Blaze Pizza for People with Diabetes - Everything You Need to Know!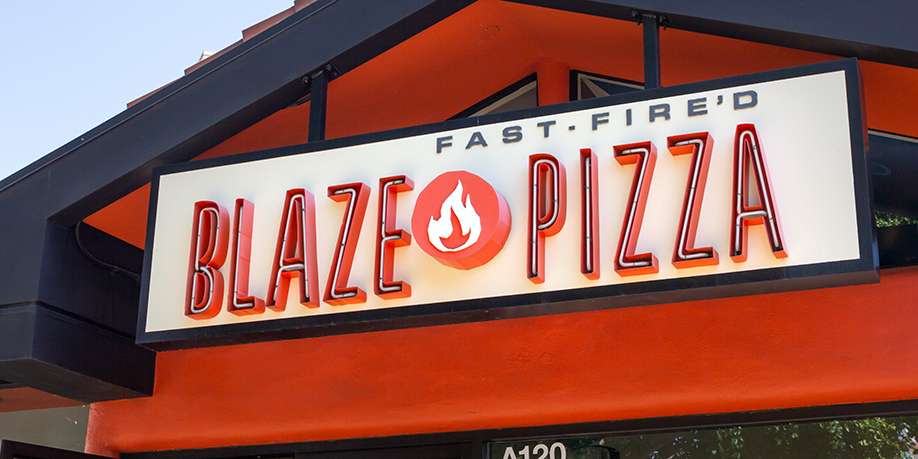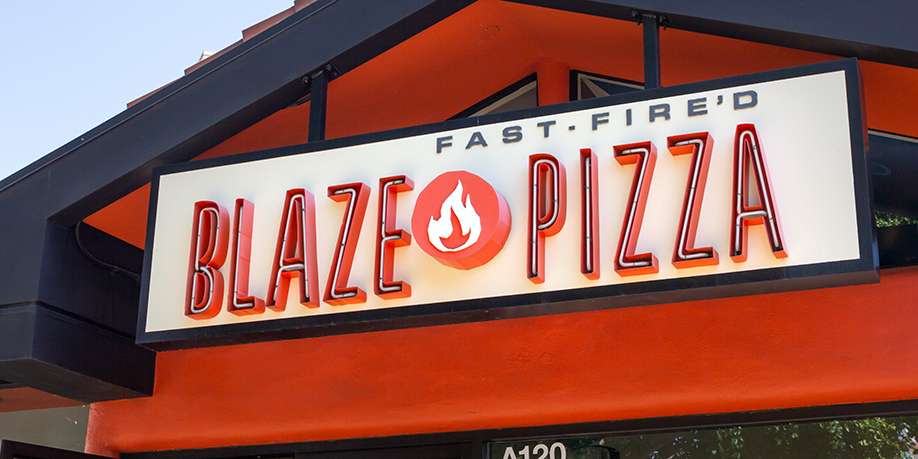 © David Tonelson | Dreamstime.com
Blaze Pizza is a made-to-order pizza joint that offers a variety of distinctive pizzas while also encouraging customers to create their own. When compared to many other pizza joints, the eatery offers a variety of healthier selections.
Blaze Pizza promises to deliver fresh pizza free of artificial colors, flavors, and preservatives, with a full meal for $20 or less. It is possible to go for a quick, healthy lunch that matches your needs and preferences thanks to its highly adjustable menu and online nutrition calculator.
If you have type 1 or type 2 diabetes, you may find it difficult to find something suitable to eat at a pizza place. Thankfully, Blaze Pizza offers so many customization options so you can easily enjoy a relatively low-carb meal when you're visiting with friends and family.
Blaze Pizza features a multitude of choices, including vegan and gluten-free crusts. Skip the creamy, cheesy selections and instead for a vegetable-loaded pizza to improve nutrition and fiber.
Be wary of portions here. One slice of pizza (depending on the variety) provides around 130 calories, and you could wind up overdoing carbohydrates (around 90g in one pie) and sodium (about 1500mg). Instead, share it or get a half pie and accompany it with a side salad.
Here's how to navigate the menu at Blaze Pizza if you have diabetes.
Pizzas are available in two sizes on the Blaze menu: 11 inches and 14 inches. Crust variations include the traditional thin crust, gluten-free dough, a thicker high-rise crust, a gluten-free cauliflower crust, and a low-carb ketogenic diet that substitutes eggs, flaxseed, and cheese for flour. Blaze Pizza also offers a variety of meal and side salad options, as well as a few dessert options. When dining at Blaze Pizza, avoid the thick high rise crust, high fat, creamy or oily sauces, extra cheese and processed meat toppings to keep calories, saturated fat, carbs as low as possible.
Some of the items on the Blaze Pizza menu that are lower in carbs include the following:
Red Vine Pizza
An 11-inch slice of red vine pizza contains 110 calories, 3.5 grams of fat, 1.5 grams of saturated fat, 15 grams of carbohydrate, 5 grams of protein, and 200 milligrams of salt. Not only is the Red Vine Pizza lower in calories than other pizzas, but it is also lower in carbs and fat and saturated fat.
Any pizza prepared with the keto crust is extremely low in carbohydrates (1 slice contains only 2g of carbohydrate). If you limit your quantity to two slices of pizza made with traditional dough or cauliflower crust, it can be low-carb (less than 30g carbohydrate).
Keto Crust Pizza with Red Sauce, Ricotta and Veggies
Original, cauliflower, or keto dough, tomato-based red sauce, one type of cheese, and fresh vegetables are the most nutritious BYO pizzas. For instance, an 11-inch keto crust with ricotta cheese, red sauce, basil, chopped garlic, cherry tomatoes, mushrooms, and spinach has 110 calories, 4 grams of fat, 2 grams of saturated fat, 7 grams of carbohydrate, 10 grams of protein, and 100 milligrams of sodium per slice.
Arugula and Fresh Fruit Salad
The arugula and fresh fruit salad has 310 calories, 20 grams of fat, 7 grams of saturated fat, 29 grams of carbohydrate, 9 grams of protein, and 390 milligrams of sodium in an entree serving with dressing. It's made with arugula, strawberries, blueberries, extra virgin olive oil, goat cheese, and a balsamic glaze, so you'll reap the benefits of the fruit's antioxidants as well.
S'more Pie
There are only a few dessert options on the Blaze Pizza menu. It's better to share the delicious delights with a friend or divide them into different servings. Two graham cookies are topped with melted chocolate and marshmallows in the s'more pie. It has 220 calories, 9 grams of fat, 5 grams of saturated fat, 33 grams of carbohydrate, 3 grams of protein, and 170 milligrams of salt.
Pear Cucumber Agua Fresca
Water is always the best drink option when dining out, but if you want something with a little extra taste, go for a fruit-based agua fresca. Per 16oz drink, the pear cucumber agua fresca contains 60 calories, 0g fat, 16g carbohydrate, 0g protein, and 5mg sodium.
Bottom line
Blaze Pizza has options for people on a healthy, balanced diet as well as those on a variety of special diets, including for people who are watching their carbs intake because they are managing their diabetes. There are various methods to edit menu items or build your own, in addition to the healthy options mentioned on the menu. The user-friendly online nutrition calculator from Blaze Pizza provides precise information on ingredients and nutritional content, allowing you to make the best decisions for yourself.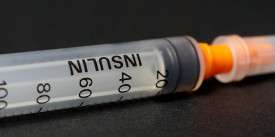 What Happens if You Accidentally Take Too Much Afrezza?
Read Next >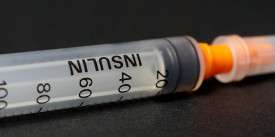 What Happens if You Accidentally Take Too Much Afrezza?
Next >










Do you have any questions about your diabetes condition or general questions about diabetes? You can now post those questions in DiabetesIQ Forum and have our diabetes experts answer your questions for FREE! Yes, there is absolutely no catch! - Registration only takes a few seconds and it's FREE. No credit card needed. You can ask any number of diabetes questions, all for FREE! Register today and join the conversation!