Costco Food Court for People with Diabetes - Everything You Need to Know!
Costco Food Court for People with Diabetes - Everything You Need to Know!
© Ken Wolter | Dreamstime.com
Costco is a famous warehouse club where you can purchase products in bulk at discounted prices. The first Costco opened in Seattle in 1983, and since then, the food court at Costco has become a popular place to enjoy affordable classic American comfort foods after a day of shopping.
Unfortunately, the menu at the Costco food court is not really suitable for people with diabetes. That's because it consists of things like pepperoni pizza, beef hot dogs and frozen desserts that are laden with sugar.
The good news, though is that if you're ever at Costco with your family or friends, you can still have some things on their menu that won't necessarily cause a spike in your blood sugar levels.
Here's what you can eat at Costco if you have diabetes.
Hot Food
The most popular hot food options at Costco are the ready-made hot dogs and single-serve pizza slices. Since both of these items aren't quite suitable for someone with diabetes, you should focus on something else.
For example, the BBQ beef brisket sandwich has 54 grams of carbs and 34 grams of fat. While it's not the most nutritious option for someone with diabetes, having this sandwich and maybe removing the top slice of bread shouldn't put you over the recommended amount of carbs you can have daily.
Cold Food
When it comes to cold food, the only item on the menu that comes under 40 grams of carbs per serving is the Chicken Caesar Salad. If you eat it with the dressing it comes with, you're looking at 34 grams of carbs. The good news is that the entire salad has a 650 cal and 40 g of fat, which is not that bad for a full meal.
You can also cut down on calories and carbs by ordering the salad with the dressing on the side and use just some of it. Of course, there's also the option of only having half of the salad and sharing the rest with a friend.
Dessert
The frozen yogurt at Costco is almost as famous as the hotdogs, but unfortunately, it's not a good option for someone who has diabetes. Your best bet if you're looking to enjoy a bit of dessert at Costco is the Acai Bowl, which has 72 grams of carbohydrates. It's always a good idea to only have half of the bowl to make sure you're not going over your recommended amount of carbs for the day. Even though the Acai Bowl has 41 g of sugar, these come from the natural sugar in fruit, which means that at least it's a nutritious option and not something that's over processed.
Drinks
Just like you would expect from a popular outlet, the selection of drinks at Costco is quite high in sugar. Diet Pepsi is a good option if you want something other than water with your meal, and you can also opt for a Latte Freeze to get your caffeine fix. The Latte Freeze has just 19 g of carbohydrates and 190 calories.
What to avoid at Costco Food Court if you have diabetes
As mentioned above, most of the items on the menu are not suitable for someone who has diabetes, so you should definitely steer away from all beef and polished hotdogs, whole or sliced pizza and chicken bake.
If you really want to enjoy some pizza or a hot dog when you're visiting Costco with your family or friends, you can do so provided that you will limit yourself to a single slice or half a hot dog in order to make sure that you aren't going over the recommended intake of carbs for the day. It's also a good idea to avoid any of the sundaes and ice creams on the menu, as they come with a very high amount of carbs and sugar. The same goes for all soda drinks and iced coffee treats.
What makes Costco different from other fast-food outlets is the fact that you're actually inside a store that sells a ton of healthy food. This means that you can always buy some nuts, fruit, or yogurt to tide you over until you get home or to a place where you can enjoy a healthier meal option.
It's not impossible to have a quick snack at Costco without going over the recommended carbohydrate intake for the day if you have diabetes. Make sure that you have a close look at the nutritional information provided on the menu. If your local Costco doesn't have a suitable low-carb option, you can have half a sandwich or a hot dog without the buns.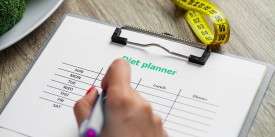 Diabetes Diet Recommendations. Healthy Eating - Everything You Need To Know!
Read Next >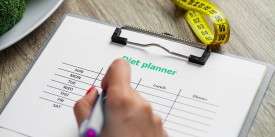 Diabetes Diet Recommendations. Healthy Eating - Everything You Need To Know!
Next >










Do you have any questions about your diabetes condition or general questions about diabetes? You can now post those questions in DiabetesIQ Forum and have our diabetes experts answer your questions for FREE! Yes, there is absolutely no catch! - Registration only takes a few seconds and it's FREE. No credit card needed. You can ask any number of diabetes questions, all for FREE! Register today and join the conversation!