Del Taco for People with Diabetes - Everything You Need to Know!
Del Taco for People with Diabetes - Everything You Need to Know!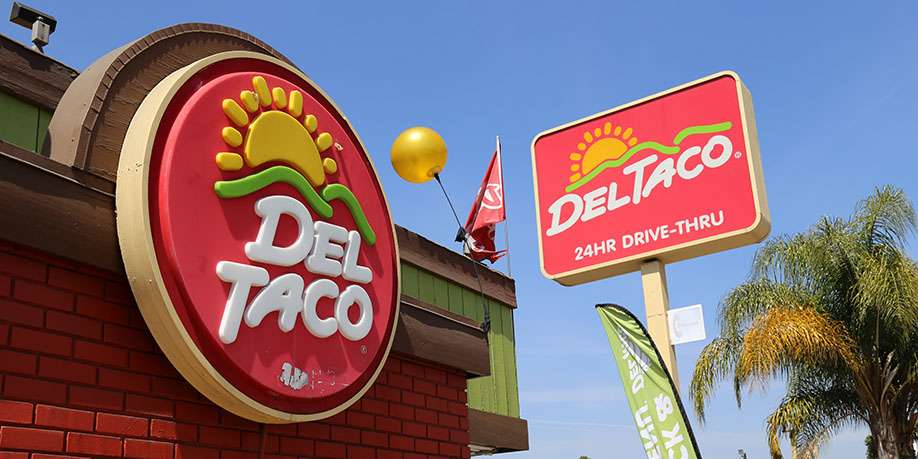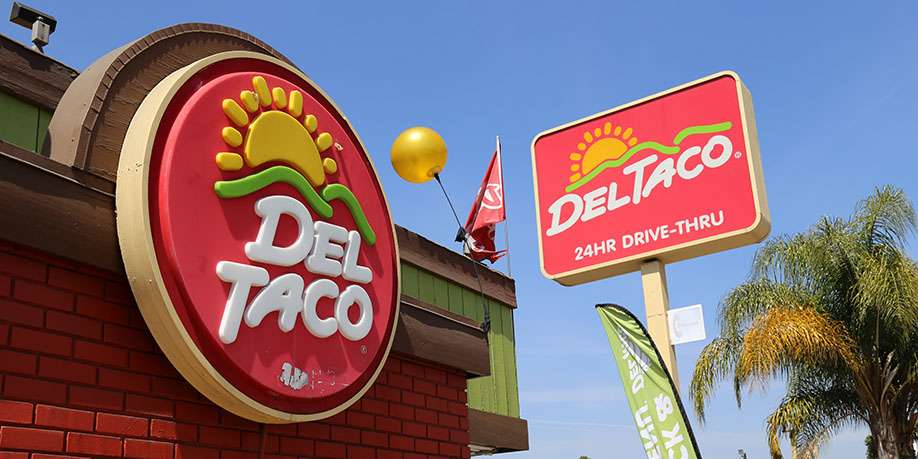 © Fike2308 | Dreamstime.com
Del Taco first launched in California in the 1960s and quickly became a famous fast-food destination for burritos, tacos, and other Tex-Mex-inspired dishes. Burgers and fries, as well as ice cream shakes were added to the menu as the brand grew.
Del Taco's menu features classic Mexican ingredients, including seasoned chicken and ground beef, cheese blends, corn and flour tortillas, and sauces such as guacamole, salsa, and queso. Just like in the case of many other fast-food restaurants, the food at Del Taco can be heavy in carbs and fat, which are things people who live with diabetes should avoid.
The good news is that you can make a meal at Del Taco that meets your specific dietary requirements and tastes great by customizing your order.
Here's everything you need to know about ordering at Del Taco if you have diabetes and you're watching your blood sugar levels.
Breakfast
It's always best to avoid salty, processed meat fillings such as sausage, chorizo and bacon when ordering breakfast at a fast-food drive-thru. Simple egg and cheese morning burritos and "rollers," which are thin, tightly wrapped tortillas with egg, cheese, and red sauce, are available at Del Taco.
In general, it's better to order breakfast items a la carte rather than the meal options, which include a side of hash brown sticks and a drink.
The best breakfast option at Del Taco for someone with diabetes is the egg and cheese breakfast roller, which contains a total of 28 grams of carbs, 13 grams of fat and 290 calories.
Fresca Bowls and Salads
The Fresca Bowls from Del Taco are a good source of protein, and they're also packed with veggies, but unfortunately, they're not very low in carbohydrates. For example, the Avocado Veggie Bowl, which is also one of the vegan options on the menu, is a healthy option that comes with black beans, avocado slices and cilantro lime rice, but it has a whopping 72 grams of carbs per serving. A better option is the Chicken Bacon Avocado Salad, which has 27 grams of carbohydrates and 550 calories.
Tacos
You'll be tempted to order tacos when you visit Del Taco. After all, that's the main reason most people visit this Tex-Mex restaurant. You can have a taco if you have diabetes, but you'll need to find a way to keep your carbohydrate intake to a minimum.
The best solution is to order a crunchy taco. That's because the shell of this type of taco is hard, which means that it's easier to discard than the tortilla wraps. Additionally, separating the taco ingredients from the hard shell will result in less mess. A crunchy value taco has 9 grams of carbs and 130 calories when eaten completely with the shell.
Desserts
If you're craving something sweet, go for one of Del Taco's lighter options, such as a chocolate chip cookie, single cinnamon churro, or small milkshake. For example, a 2-piece mini churro has 25 grams of carbs and 200 calories.
What to avoid at Del Taco if you have diabetes?
There are multiple items that you should avoid getting at Del Taco if you have diabetes.
Nachos
While nachos are a staple of Tex-Mex menus, the crunchy, salty snack might be one of the least healthy meals available. Nachos can be heavy in calories, salt, fat, and carbs when slathered with meat, cheese, and sauces, so it's best to avoid them.
Don't order sauces
Sauces are an essential component of Mexican cuisine. However, if you're watching your sugar intake, you'll have to forget about them. While sauces certainly add flavor to tacos, they also include hidden sugars, which you should avoid if you live with diabetes.
The good news is that you can replace Del Taco's sweet sauces with a variety of low-carb toppings. When ordering, don't forget to request that the sauce be left off, but do request low-carb toppings such as bacon, sour cream, avocados, and more. These toppings will make your tacos delicious and more filling, too.
Platos, Fiesta Packs and Combos
Avoid the combos, fiesta packs, and "Platos" unless you're sharing it with multiple friends, and you watch your portions carefully. Del Taco's Platos menu includes tacos and sauce-drenched burritos, as well as side dishes of rice and beans and chips and salsa. Each meal on the Platos menu contains at least 1,000 calories and more than 100 grams of carbs.
Bottom line
It's possible to eat low-carb at Del Taco, but you need to be careful about the items you order. Have a careful look at the nutritional information provided on the menu before ordering. If you want a taco, order a crunchy taco and toss the shell, or request a no taco shell. You should also limit the amount of sauce on your tacos and avoid combos or special deals that include fries or sweetened drinks.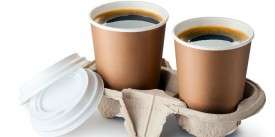 Best Fast-Food Coffee for People with Diabetes – Everything You Need to Know
Read Next >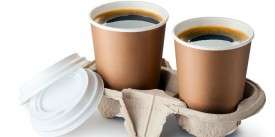 Best Fast-Food Coffee for People with Diabetes – Everything You Need to Know
Next >










Do you have any questions about your diabetes condition or general questions about diabetes? You can now post those questions in DiabetesIQ Forum and have our diabetes experts answer your questions for FREE! Yes, there is absolutely no catch! - Registration only takes a few seconds and it's FREE. No credit card needed. You can ask any number of diabetes questions, all for FREE! Register today and join the conversation!