Denny's For People with Diabetes - Everything You Need to Know!
Denny's For People with Diabetes - Everything You Need to Know!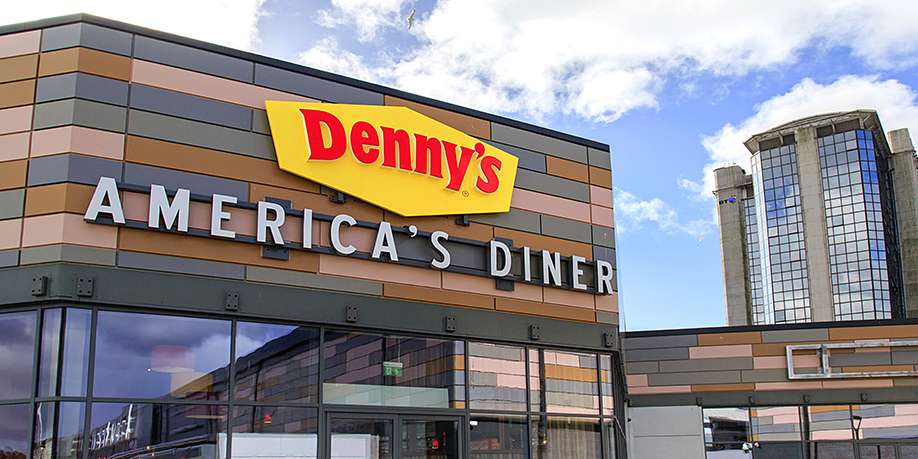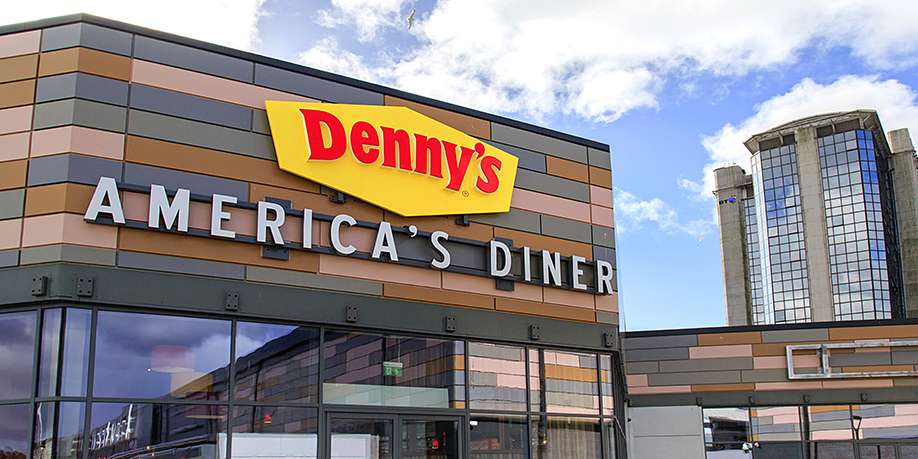 © Jackiedavies23 | Dreamstime.com
Denny's is a restaurant chain in the United States that is best known for its iconic breakfast slams. While many of the menu items are not generally considered healthy, Denny's has some that are low in calories, fat, and carbohydrates, which makes them suitable for people with diabetes.
According to their website, Denny's began as a donut business before changing its name and becoming a 24-hour coffee establishment. In 1977, it created the grand slam breakfast, and the rest is history.
The slams are breakfast meals that include a main course and a variety of sides. Lunch and dinner options are also available on the menu. With over a dozen categories and dozens of items to pick from, Denny's menu is fairly broad. With so many options, you are sure to discover something that appeals to both your taste and your dietary requirements.
Here is what you can have at Denny's if you have diabetes and need to watch your blood sugar levels.
Slams
The majority of the slams, particularly the All American Slams, have low carbohydrate content. However, for the others, you will need to make minor adjustments to the recipe.
There are many food options that you should avoid when ordering slams, including pancakes, toast, and hash browns. You should choose some extra meat, avocado, or eggs instead.
Besides, avoid the seasonal fruits in the Fit Slam and the English muffin if you are counting carbs. Both these items are too high in carbs for someone with diabetes. You should also ask your server to take the juice out of the Grand Slam Slugger.
Omelets
Although omelets have the fewest carbs on Denny's menu, it is better to be safe. You should specifically request that no milk be used for this purpose. If you additionally ask for low-carb vegetables, your omelet should be a great breakfast option.
The Loaded Veggie Omelets is an egg omelet with ham, onion, bell pepper, and American cheese and is one of the items with the lowest carb content on the menu. The omelet has 500 calories, 9 grams of carbs, 38 grams of fat, 29 grams of protein, and 680 milligrams of sodium.
You can make your own omelet in the same manner that you can make a grand slam. The best part is that it comes at no additional expense.
If you're planning to make your own omelet, request bacon, sausage, spinach, and cheese to be added to your eggs. Avoid the onions, particularly the caramelized ones, because they will add unnecessary carbs and sugar to your meal.
Burgers
Burgers are often off-limits for people who live with diabetes and those from Denny's are no exception. One burger typically includes 35 to 55 grams of carbohydrates. But it doesn't mean you can't eat them; you simply must make a few adjustments.
If you ask for the buns to be removed, the amount of carbs in your meal will be significantly reduced. Mayonnaise and sauce are two other items to avoid when ordering burgers at Denny's.
Salads
Many people turn to the salad area of restaurant menus when they are trying to figure out what food that fits to a low-carb diet to order. With only two salads to pick from, Denny's salad section is smaller than in other restaurants. However, you can add toppings like avocado, grilled chicken, salmon, and more to your salad.
The Garden Side Salad is a calorie-conscious choice. It starts with 170 calories, 16 grams of carbohydrates, 9 grams of fat, 8 grams of protein, and 340 milligrams of sodium. These nutrition values will change if you add dressing and toppings.
What to avoid at Denny's if you have diabetes
At Denny's, you have a wide range of dishes to choose from. Some of them are diabetes-friendly, and some are not even worth considering. They are either too high in carbs to modify effectively or they are too unhealthy for someone who manages their diabetes.
Here is what people with diabetes should avoid at Denny's:
All crepes and pancakes (they have way too much sugar)

French fries

English muffins

French toast slugger

French toast slam
Bottom line
Take a moment to familiarize yourself with the menu if you stop at a Denny's. That will help you make the best choices and make sure you order only items that are low in carbs and sugar. Denny's has the advantage of being open 24 hours a day, seven days a week. As a result, you can get yourself breakfast whenever you want it, customizing your meal and only choosing items that are suitable for your diet.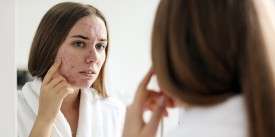 Connection Between Acne and Diabetes
Read Next >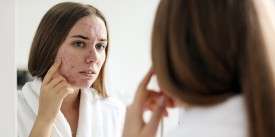 Connection Between Acne and Diabetes
Next >










Do you have any questions about your diabetes condition or general questions about diabetes? You can now post those questions in DiabetesIQ Forum and have our diabetes experts answer your questions for FREE! Yes, there is absolutely no catch! - Registration only takes a few seconds and it's FREE. No credit card needed. You can ask any number of diabetes questions, all for FREE! Register today and join the conversation!