Domino's Menu for People with Diabetes - Everything You Need to Know!
Domino's Menu for People with Diabetes - Everything You Need to Know!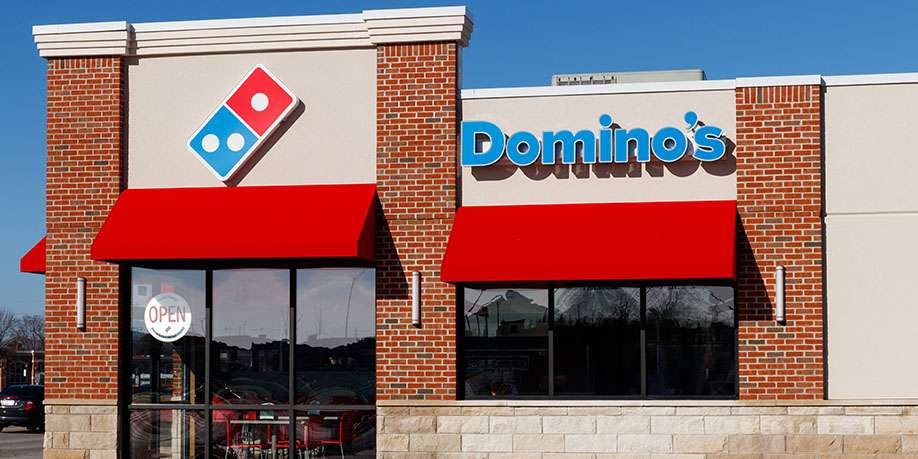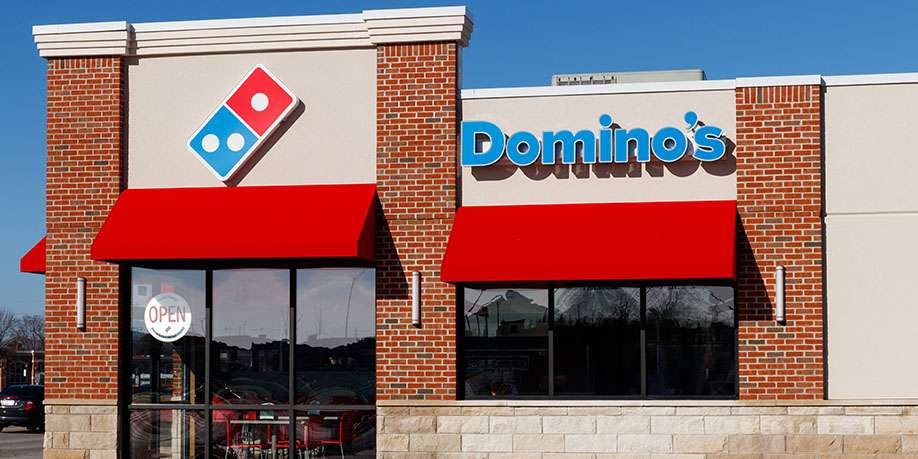 © Jonathan Weiss | Dreamstime.com
Enjoying a pizza at Domino's when you have diabetes is not easy. Most of the items on the menu have lots of carbs and sugar, which can cause your blood glucose levels to spike. The best thing to do for people with diabetes is to avoid Domino's pizza. However, there are moments when you're with family and friends and you have to eat there. If that's the case, the best solution is to study the nutritional information provided by the restaurant and choose the items that have the lowest amount of carbs.
Unfortunately, Dominos doesn't have many healthy or low-carb items on the menus, such as salads, for example. The options are indeed limited, but you can try to limit the damage by only having a very small portion to eat, like a slice or two of the very thin crust pizza with veggies on top.
Here is what you can get in moderation from the Domino's menu.
Chicken Wings
Chicken wings are one of the best items to choose at Domino's if you have diabetes. A 7-wings serving has just 4.7 grams of carbs and 203 calories. It also has just 1 gram of sugar, so it's safe to eat for people with diabetes.
There are multiple types of chicken wings available at Domino's, including Frank's Red Hot Wings, which also have 4.7 grams of carbs per serving, and Spicy BBQ wings, which have 11.4 grams of carbs per serving (a bit higher than the rest because of the BBQ sauce). You can pair your chicken wings with some dips, with the most diabetes friendly being the Garlic and Herb dip, which has just 0.5 grams of carbs per serving.
Wrapzz
Wrappz are not always available on Domino's menu, but they are a decent option for someone with diabetes. These folded tortilla wraps are filled with cheese and veggies and meat, and they have approximately 40 grams of carbs per serving, depending on the filling.
Absolute Banger Pizza on Italian Style Crust
While no pizza at Domino's is truly diabetic-friendly, the Absolute Banger on thin Italian crust only has 34 grams of carbs per serving. A serving is the equivalent of three slices from a medium pizza or a small personal pizza. This pizza is offered with pepperoni slices, sausage and chorizo toppings.
What to avoid at Domino's if you have diabetes?
Unfortunately, many more items on the Domino's menu that people with diabetes should avoid than those that are safe to eat. The majority of the pizzas on the menu should be avoided because they have up to 120 grams of carbs per serving. This is an amount that can cause an immediate spike in your blood sugar levels.
This is not only true for regular pizzas, but for those with a gluten free crust as well. There are 99.3 grams of carbs in a serving of gluten-free Vegi Supreme pizza at Domino's, and the gluten-free Texas BBQ clocks in no less than 112 grams of carbs per serving.
As mentioned above, some of the pizzas with a thin crust have a lower amount of carbs per serving, but they still clock in approximately 50 grams of carbs per three slices, which is typically too much for anyone with type 1 or type 2 diabetes. All sides except for the chicken wings are also laden with carbs and fat and are best to be avoided. These include the breaded chicken strippers, chicken kickers, twisted dough balls, and garlic pizza bread.
If you are looking to get some desert at Domino's, there is really nothing diabetic-friendly on the menu. The chocolate brownies, Ben & Jerry ice cream and cookies all have very high amounts of sugar and carbs and are not suitable for someone with diabetes.
When it comes to drinks, you should stay away from all the regular sodas at Domino's. Opt for bottled water or sugar-free Coke or Fanta instead.
Bottom line
Even though many fast-food restaurants have multiple low-carb options that are suitable for people who live with diabetes, Domino's isn't one of them. There are no salads or any nutritious options available at Domino's and this is a restaurant best to be avoided by people who are trying to manage their diabetes.
If you can't help it and you're at Domino's with family or friends, the chicken wings and the wraps (if available) are the best choice in terms of carbs. A thin crust pizza with lots of vegetables may also be suitable, but make sure you only eat a slice or two and watch your carb intake for the day carefully.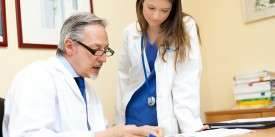 The Important Role of Physician Assistants (PA) in a Diabetes Care Team
Read Next >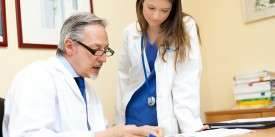 The Important Role of Physician Assistants (PA) in a Diabetes Care Team
Next >










Do you have any questions about your diabetes condition or general questions about diabetes? You can now post those questions in DiabetesIQ Forum and have our diabetes experts answer your questions for FREE! Yes, there is absolutely no catch! - Registration only takes a few seconds and it's FREE. No credit card needed. You can ask any number of diabetes questions, all for FREE! Register today and join the conversation!