Dunkin' Donuts for People with Diabetes - Everything You Need to Know!
Dunkin' Donuts for People with Diabetes - Everything You Need to Know!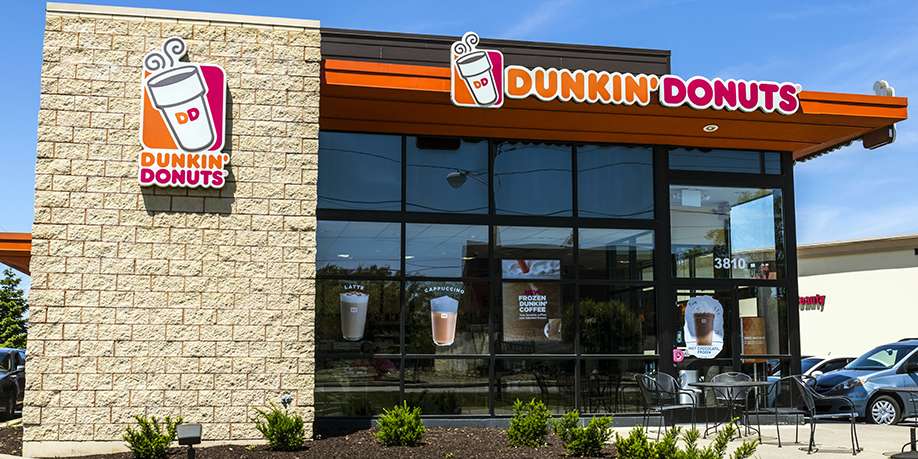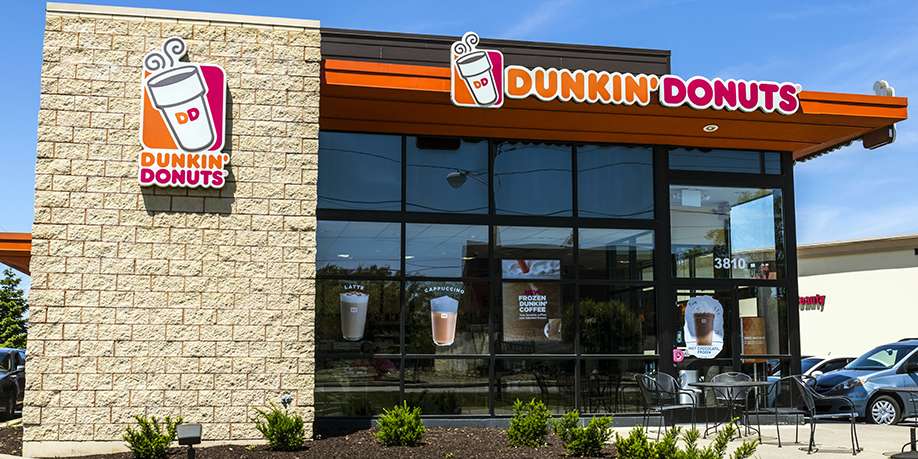 © Jonathan Weiss | Dreamstime.com
For people who don't live with diabetes, Dunkin' Donuts can be a welcomed treat. While the treats at the popular donut joint are not the healthiest choices, eating them from time to time is not the end of the world. On the other hand, if you have diabetes, too many slip-ups can have potentially life-threatening consequences. When you live with type I or type II diabetes, you need to monitor your blood sugar levels at all times to avoid a spike that can have serious consequences.
But just because you have diabetes, it doesn't mean that you can't enjoy a treat from time to time. If you love Dunkin' donuts or find yourself quite often there with your friends and family, here's what you can get as a treat for yourself if you have diabetes.
What to get at Dunkin' Donuts if you have diabetes?
This shouldn't come as a surprise, but donuts are something that you should typically stay away from if you have diabetes because they are laden with sugar and fat. But there are lots of other options that are healthier at Dunkin Donuts.
Multigrain oatmeal
Dunkin Donuts has a delicious multigrain oatmeal on their menu, and this is one of healthiest treats you can get here. It contains whole grains and a single cup has 5 grams of protein and dietary fiber. The oatmeal has a brown sugar flavor that will give just the kind of burst of sweetness you need, and you can also choose to top up with your cup with some dried fruit. This breakfast staple has 66 grams of carbohydrates, of which 40 grams are sugar, which means that you should avoid getting too much extra sugar on the day you have it.
Whole wheat bagel
Bagels are not typically the first choice for someone who lives with diabetes, but this Dunkin' Donuts bagel is made from whole wheat, which is so much better for you than a typical white bagel. The whole wheat bagel is part of the Dunkin' Donuts Smart Menu because it only has 320 calories and 13 grams of protein. The bagel has just 10 grams of sugar (without cream cheese), so it's not such a bad choice if you're watching your sugar intake.
Egg White Turkey Sausage Flatbread
Clocking in at 280 calories, the egg white turkey sausage flatbread is a good breakfast choice if you have diabetes. Turkey is a leaner source of protein than pork sausage because it contains less saturated fat. This is also a breakfast that's low in sugar, so you shouldn't feel too guilty about enjoying it.
Hot Coffee and Tea
If you want a hot drink with your breakfast, Dunkin' Donuts offers unsweetened coffee and tea. You can enjoy them unsweetened or add some Splenda to them. Iced tea and iced coffee are also available, and if you want a splash of milk for your drink, don't forget to ask for skim milk.
Ham, Egg & Cheese Wake-Up Wrap
This is another protein packed wrap that will help you feel full until lunch. It only has 250 calories and will definitely make your feel fuller than a sugary donut. The Ham, Egg & Cheese Wake-Up Wrap has 26 grams of carbs, of which 11 grams are sugar. The wrap is a good option for breakfast, but also anytime you're looking for a Dunkin Donuts diabetes snack.
What to avoid at Dunkin' Donuts if you have diabetes?
Unfortunately, most of the popular items on the Dunkin' Donuts menu are off limits for people who live with diabetes. This is because they typically have high content of fat and sugar, which are both to be avoided if you want a diabetes friendly meal.
Donuts
It goes without saying that you should avoid the very popular donuts from Dunkin' Donuts. These sweet treats are made with refined and processed grains with a high content of carbohydrates, which will make your blood sugar levels spike. For example, one plain donut has 28 grams of carbohydrates, whereas a Dunkin Donut maple vanilla crème donut packs no less than 43 grams of carbs. Most people have more than one donut because a single one is unlikely to keep you full, which means that these little treats have the potential to send your blood sugar level to dangerous levels.
Munchkins
Just like the donuts, the Munchkins at Dunkin' Donuts are adorable and tempting, but they pack so much sugar it's best to avoid them. Just one Glazed Chocolate Cake Munchkin has 4 grams of sugar, which doesn't sound like much until you realize the entire thing only weighs 11 grams.
It's not impossible to enjoy a diabetes-friendly meal at Dunkin' Donuts, but it's important to look at the nutrition information of the items on the menu and avoid items with a high content of sugar and fat.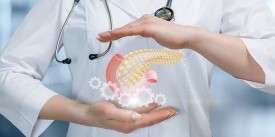 Artificial Pancreas for People with Diabetes - Everything You Need to Know!
Read Next >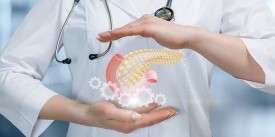 Artificial Pancreas for People with Diabetes - Everything You Need to Know!
Next >










Do you have any questions about your diabetes condition or general questions about diabetes? You can now post those questions in DiabetesIQ Forum and have our diabetes experts answer your questions for FREE! Yes, there is absolutely no catch! - Registration only takes a few seconds and it's FREE. No credit card needed. You can ask any number of diabetes questions, all for FREE! Register today and join the conversation!