Frozen Burgers & Patties (Packaged Burgers) for People with Diabetes - Benefits and Complications.
Frozen Burgers & Patties (Packaged Burgers) for People with Diabetes - Benefits and Complications.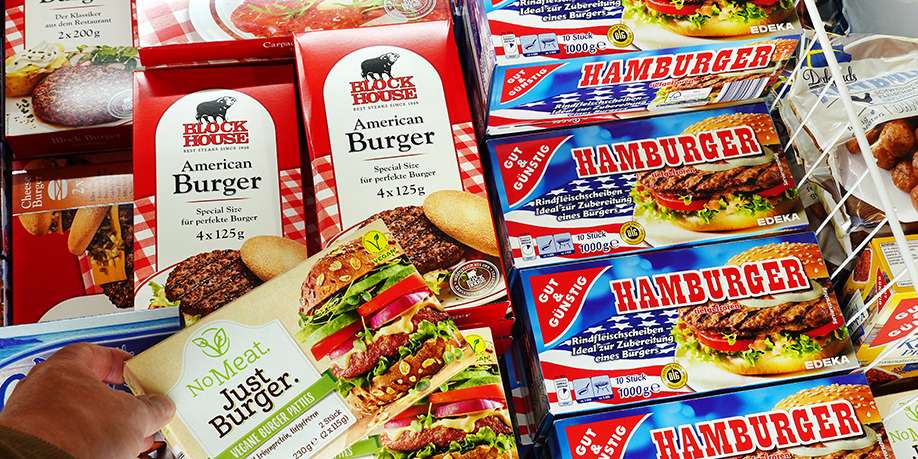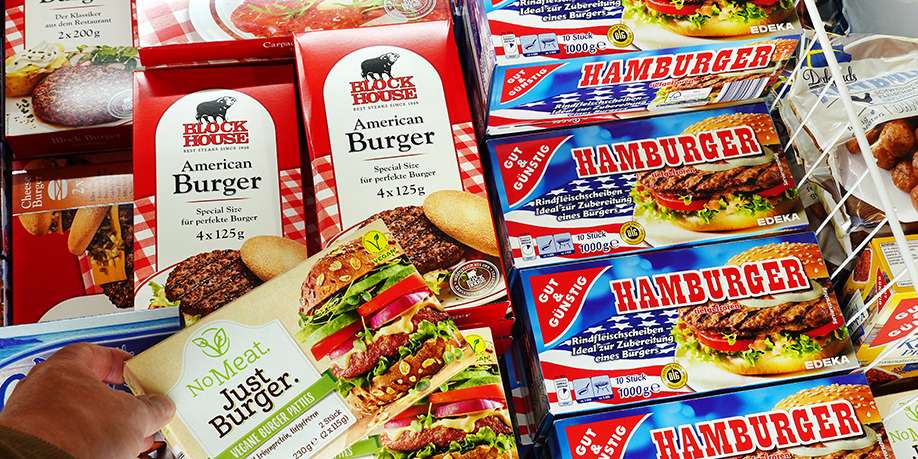 © Rene Van Den Berg | Dreamstime.com
You have a family to feed and you don't have time to cook dinner? Or you are about to have some friends over for dinner, whose company you had no plans to enjoy tonight just a couple of hours ago? Or you're having an impromptu barbeque party on a nice summer day? These and plenty of other situations raise importance of frozen food as it has proven to be extremely convenient when you have to improvise a lunch or a dinner while being very limited on time or simply not in the mood for spending a couple of hours in the kitchen.
One of the staples of frozen foods is, of course, the burger. Tasty, nutritious, quick and easy to cook and also cost-effective, this combination is really hard to beat. Plus, when it comes to making your guests happy, you just can't lose with burgers – everyone loves them! So, just go to the nearest supermarket and stock up on the frozen meat patties that you will find there in abundance.
Sounds easy, doesn't it? Even though "all men are created equal" according to the U.S. Declaration of Independence, the burgers that people enjoy on the 4th of July are not. Speaking of the frozen burgers in particular, there are so many of them available that you can find yourself standing in front of the glass doors of your local supermarket's freezer and having a hard time making a choice.
The situation gets even more complicated if you or someone in your household have diabetes. If that's so, you can't just grab the nearest box of burgers and call it a day. You need to check the nutritional facts posted on those boxes or bags first, before making a decision what burgers to give preference to. In other words, *you have to make you choice smartly in order to stay within recommended dietary limits.
For example, you have to keep in mind that people with diabetes are usually recommended not to consume over 1,800 calories per day in order to keep their body weight under control. Also, if you have diabetes, you should avoid having more than 2,300mg of sodium per day and, according to the American Diabetes Association, consume 20 grams or less of saturated fat, as both sodium and fat can contribute to development of serious diabetes complications such as heart disease and stroke.
But let's get back to the tasty topic – the burgers. Here, to give you an example of how to make a better choice of diabetes-friendly burgers, we are going to recommend you some of them and also will give examples of burgers that we would not recommend to buy if you or some of your family members have diabetes.
Let's star from the good choices.
TRIBALI Foods Organic, 100% Grass-Fed & Finished Mediterranean-Style Beef Patties
220 calories, 17 g protein, 15 g fat (6 g saturated fat, 0 g trans fat), 470 mg sodium, 5 g carbs, 2 g fiber, 1 g sugar per serving.
You will not be disappointed buying these frozen burgers. Each burger is conveniently packed in an individual wrapping, which makes it easy to take them out of the box. These quarter pounders will give you a rich meaty flavor and will not penalize you with a heavy burden of calories or fat.
The only downside, as much as these burgers are tasty, they are salty. So to accommodate them into your diabetes-friendly diet, you have to plan ahead what else you're planning to eat or have already eaten today to avoid going overboard with your daily sodium limit.
Moran's Premium Angus Beef Patties
320 calories, 28 g protein, 23 g fat (9 g saturated fat, 1.5 g trans fat), 100 mg sodium, 0 g carbs per serving.
These burger patties are a bit larger than a standard quarter pounder (33% larger, in fact) and you can definitely see that as they are quite larger in diameter. Besides the appealing look, the taste is on par with the size – it's a delicious one! With the bigger size come more calories, but not that much to be alarmed. The patties are also packed with protein and have zero carbs, while being pretty low on sodium.
The minus? Partially due to its size, and in part to the meat content, these burgers will deliver more fat than other burgers do. But if you're really trying to limit your fat consumption, you can always share it with someone. Considering the burger's taste, you won't hear "no".
Open Nature Grass Fed Angus Beef Patties
320 calories, 28 g protein, 23 g fat (9 g saturated fat, 1.5 g trans fat), 100 mg sodium, 0 g carbs per serving.
Here is another example of a diabetes-friendly burger. Although not as remarkable in the taste department as Moran's burgers, they are still pretty decent and have the same numbers on the nutritional facts list.
The negative aspects – besides that these Open Nature burgers lose to Moran's burgers taste-wise a bit, they are also higher on fat (in particular, saturated fat) than some people with diabetes may prefer.
A couple of burgers below we would probably not recommend to people with diabetes. On the plus side, they are good quality burger patties, pleasant to the eye and your taste buds. They are also low on sodium, have zero carbs, and provide a good supply of protein.
However, due to their calorie and fat content (especially saturated fat), we'd rather leave these two contenders on the shelf of the freezer and look for more diabetes-friendly options.
Nature's Rancher Angus Beef Burgers
380 calories, 26 g protein, 30 g fat (12 g saturated fat, 2 g trans fat), 100 mg sodium, 0 g carbs per serving.
BUBBA Burger USDA Angus Beef
430 calories, 26 g protein, 35 g fat (15 g saturated fat), 90 mg sodium, 0 g carbs per serving.
The Bottom Line
Frozen burgers are a savior when the hunger is big and the time is limited. Thanks to burgers' popularity, the supply is not lagging behind the demand. Nevertheless, if you are managing diabetes, choosing the right frozen burger can be a bit tricky since their content is sometimes not exactly diabetes-friendly, but paying attention to the nutritional facts will help you to navigate the broad variety of frozen burger choices.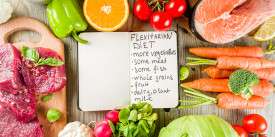 Flexitarian Diet for People with Diabetes
Read Next >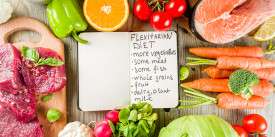 Flexitarian Diet for People with Diabetes
Next >










Do you have any questions about your diabetes condition or general questions about diabetes? You can now post those questions in DiabetesIQ Forum and have our diabetes experts answer your questions for FREE! Yes, there is absolutely no catch! - Registration only takes a few seconds and it's FREE. No credit card needed. You can ask any number of diabetes questions, all for FREE! Register today and join the conversation!