IHOP For People with Diabetes - Everything You Need to Know
IHOP For People with Diabetes - Everything You Need to Know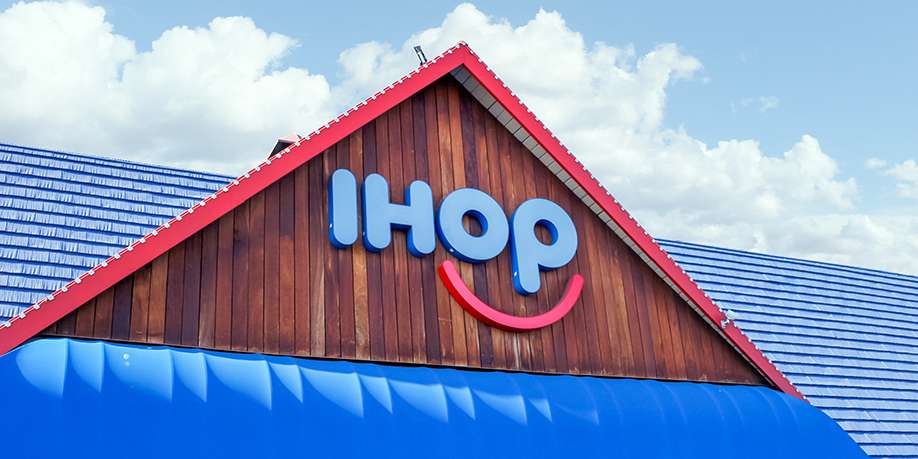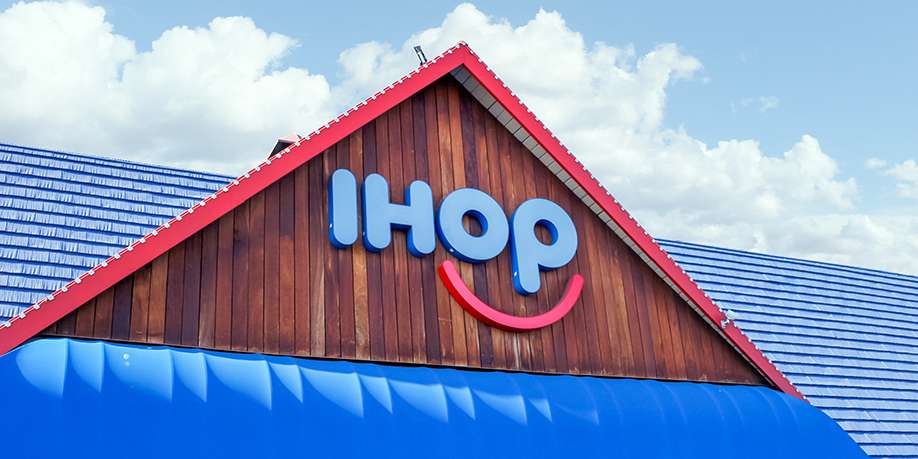 © David Tonelson | Dreamstime.com
IHOP is an acronym for International House of Pancakes. If you live with diabetes and have to watch your carbs and sugar intake every day, you might want to avoid dining there right after reading the name alone. The good news is that IHOP also has a lot of meat- and egg-based items that are low in carbs. They also offer custom steak burgers, chicken sandwiches, and salads.
Here's what you can enjoy at IHOP without going over your recommended carbs intake for the day.
Breakfast
The breakfast menu at IHOP is large and diverse. Skip the bread and avoid sides such as hash browns, pancakes, grits, and syrup to keep it diabetes-friendly, substituting them with proteins or low-carb vegetables such as spinach and broccoli. You can also add avocado slices to any dish to increase the fat content and make your meal more nutritious without adding extra carbs.
The all-day breakfast at IHOP is an excellent proposition for someone with diabetes because it allows you to choose the ingredients you want. An omelet or scrambled eggs are the best choice to keep your carbs in check. You can then add some low-carb toppings such as bacon, ham, avocado, green peppers and onions, tomato and spinach.
Some people are unable to resist pancakes. If you're one of them, avoid IHOP at all costs. After all, the International House of Pancakes isn't called that for nothing, serving a variety of pancakes, waffles, French toasts, and crepes in a variety of flavours 24 hours a day, 7 days a week. Therefore, if you want to visit IHOP while on a low-carb diet, you'll have to be extra disciplined.
Lunch
Althouh IHOP is mostly popular for its breakfast options, there are plenty of items to choose from if you happen to swing by for lunch. Some of the items that you can try include the turkey, avocado and bacon wrap (skip the sauce and wrap), the Mega Monster Cheeseburger (skip the bun and sauce), and the house or chicken Cobb salad without croutons.
If you opt for a salad at IHOP, don't forget that some of the dressings are laden with carbs and sugar. The best options are the Caesar Dressing and the Light Italian Dressing, which both have 2 grams of carbs. The Ranch dressing has double the amount of carbs, so use it in moderation.
The standard principles apply — request that carbohydrate-rich components such as breads, wraps, and potatoes to be removed from your personalized lunchtime meals. In general, you can get an open sandwich or a wrap without a wrap or in a lettuce wrap.
Dinner
There are quite a few dinner choices available at IHOP that are low in carb but loaded with protein to keep you full. For instance, the T-bone steak (10 oz) has 0 grams of carbs, so it's an excellent choice, especially when paired with a house salad.
You can also opt for Tilapia Florentine (6 grams of carbs), Smoked Sausage (8 grams of carbs) or Pot Roast (15 grams of carbs). Of course, since IHOP serves breakfast all day long, you can easily choose something from the breakfast menu to have for dinner instead.
What to avoid at IHOP if you have diabetes?
Avoid the pancakes, hash browns, waffles, Belgian waffles, milkshakes, and all the other sugar-laden options on the menu as much as possible. Just for reference, the Original Buttermilk Pancakes, one of the most popular items at IHOP, have 53 grams of carbs apiece. Desserts aren't an option, either. When it comes to drinks, a glass of water is the best option. To add flavour, ask for a wedge of lemon.
Sodas, fruit juices, and other mixed beverages are notoriously high in carbohydrates and include too much sugar. To be safe, drink a diet Coke or a hot cup of black coffee or plain tea.
Bottom line
IHOP has a lot to offer to people on a low carb diet. In fact, IHOP is more of a dream than a nightmare for diabetics, with its readily available meals and customizable options full of low-carb ingredients. So as long as you avoid their carb-heavy dishes, you definitely can have a good time at an IHOP restaurant.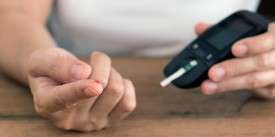 Tips for Healing Bruised Fingertips
Read Next >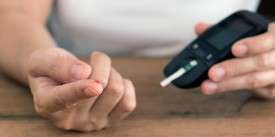 Tips for Healing Bruised Fingertips
Next >










Do you have any questions about your diabetes condition or general questions about diabetes? You can now post those questions in DiabetesIQ Forum and have our diabetes experts answer your questions for FREE! Yes, there is absolutely no catch! - Registration only takes a few seconds and it's FREE. No credit card needed. You can ask any number of diabetes questions, all for FREE! Register today and join the conversation!