LongHorn Steakhouse for People with Diabetes - Everything You Need to Know!
LongHorn Steakhouse for People with Diabetes - Everything You Need to Know!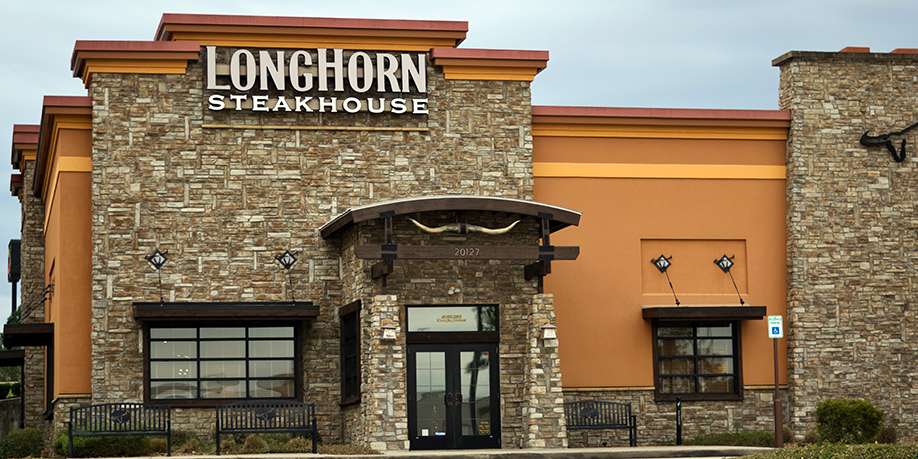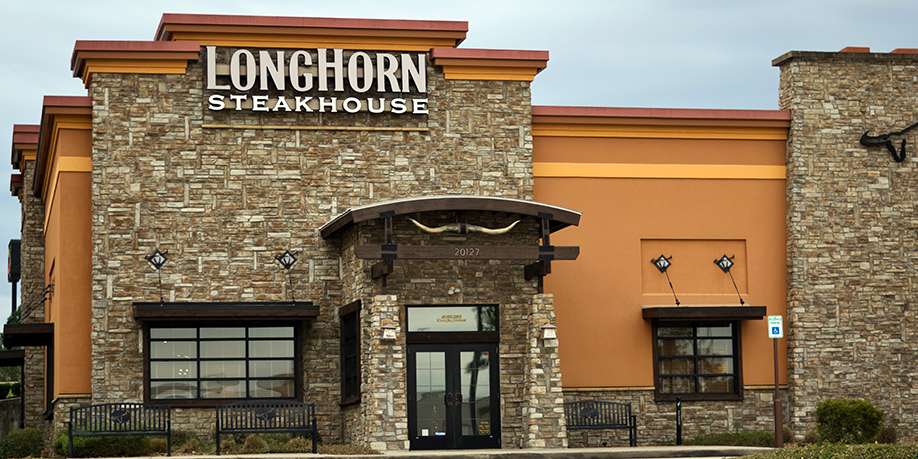 © Brett Hondow | Dreamstime.com
LongHorn Steakhouse, founded in 1981 in Atlanta, Georgia, is a casual steakhouse restaurant brand. They feature USDA Choice beef as well as regional specialties such as the Kansas City Strip. They serve never-frozen steaks (such as grilled ribeye, T-bone, filet, and prime rib) as well as burgers, pork chops, ribs, chicken, and salmon. Most locations provide online ordering, which is ideal for those following a low-carb diet to manage their diabetes because it allows you to customize your order by adding or removing components.
Here's what you can enjoy at LongHorn Steakhouse if you have diabetes.
The Keto Friendly Menu
Unlike other fast-casual restaurants, LongHorn Steakhouse offers a keto-friendly menu. The food items on the menu are the perfect choice for people with diabetes because they are already low-carb.
While keto food is not always suitable for people with diabetes because it may contain too much fat, even if it's low carb, the Keto Friendly Menu at LongHorn Steakhouse is a good place to start.
Steaks
You can choose any of the Legendary Steaks at LongHorn Steakhouse and go for fresh steamed asparagus to keep it low carb. The steaks are served with a mixed greens salad with blue cheese or ranch dressing that's already crouton-free.
All the steaks are grilled to enhance their distinctive flavour, and you can also opt for prime ribs that are hand-carved to order. If you're looking for a surf and turf meal, go for the Grill Master Combo, which consists of a 6 oz. filet with grilled shrimp or salmon.
Chicken
There are many chicken options available at LongHorn Steakhouse and the good news is that they are low-carb. The Seasoned Steakhouse Wings have 0 grams of carbs, and they're served with Buffalo sauce and a house-made blue cheese dressing.
One of the healthiest items on the LongHorn Steakhouse menu is the Farmer's Market Chicken. This dish consists of fresh grilled chicken topped with blistered tomatoes, asparagus, roasted mushrooms and a golden garlic-basil sauce.
The Parmesan Crusted Chicken doesn't sound like a dish that someone with diabetes may be able to enjoy. However, you'll be surprised to learn that it only has 1 gram of carbs and it comes without any breadcrumbs at all.
Another option is the Grilled Chicken Sandwich, which has 33 grams of carbs, but you can choose the remove one or both buns. The chicken is grilled rather than breaded and fried, which keeps the nutritional value in check. Furthermore, the Grilled Chicken Sandwich contains 26 grams of protein, which is the ideal quantity to keep you feeling full for longer.
Soup
Chowder is usually off-limits if you're trying to manage your diabetes, but this version is healthy, thanks to the low amount of carbs and the protein from the shrimp and lobster. To avoid ordering a huge lunch, start with the Shrimp and Lobster Chowder. This chowder has 17 grams of carbs at 190 calories, plus 11 grams of fat, 2 grams of fiber and 8 grams of protein.
Sides and salads
If you're on a low-carb diet, you should avoid conventional steakhouse side dishes like baked potatoes, fries, and sweet potatoes. However, you still have a number of low-carb options that are also healthy. These include the LongHorn Mixed Vegetables, Fresh Steamed Asparagus and Fresh Steamed Broccoli.
Keep in mind that some Longhorn salads have a greater carb content. Though their website provides thorough nutritional information, it's difficult to predict how many carbs will be removed from a salad if the croutons and other toppings are removed, so always proceed with caution when ordering a salad.
What to avoid at LongHorn Steakhouse if you have diabetes
Sauces such as BBQ sauce, cocktail sauce, and gravy are off-limits, as are salad dressings like honey mustard and raspberry vinaigrette, which are high in carbs. Avoid high-carb dishes like baked potatoes, mashed potatoes, sweet potatoes, French fries, rice pilaf, sugary mixed cocktails like margaritas, and desserts.
The Chili Cheese Fries at LongHorn Steakhouse are among the worst offenders when it comes to nutritional value. This dish contains more than a teaspoon of sodium and as many carbohydrates as nearly four 12-ounce cans of sugary soft drink, and that's before you factor in the ridiculous amount of calories it contains (114 g per serving).
Bottom line
LongHorn Steakhouse has lots of steak on its menu, but it also has plenty of chicken and seafood dishes, which makes it a suitable place to eat for someone who has diabetes. Order a steak (filet, sirloin, ribeye, T-Bone, New York Strip, etc.) or salmon (without the rice), a side salad (without the croutons) with a low carb dressing (and a vegetable side (such as balsamic vinaigrette asparagus, steamed broccoli, or mixed vegetables). No matter what you decide to choose, make sure you look at the nutritional information provided to make sure you stay within the recommended amount of carbs.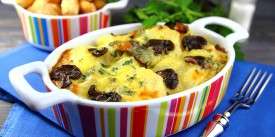 Best Casserole Dishes for People with Diabetes – Everything You Need to Know
Read Next >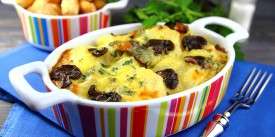 Best Casserole Dishes for People with Diabetes – Everything You Need to Know
Next >










Do you have any questions about your diabetes condition or general questions about diabetes? You can now post those questions in DiabetesIQ Forum and have our diabetes experts answer your questions for FREE! Yes, there is absolutely no catch! - Registration only takes a few seconds and it's FREE. No credit card needed. You can ask any number of diabetes questions, all for FREE! Register today and join the conversation!