McAlister's Deli for People with Diabetes - Everything You Need to Know!
McAlister's Deli for People with Diabetes - Everything You Need to Know!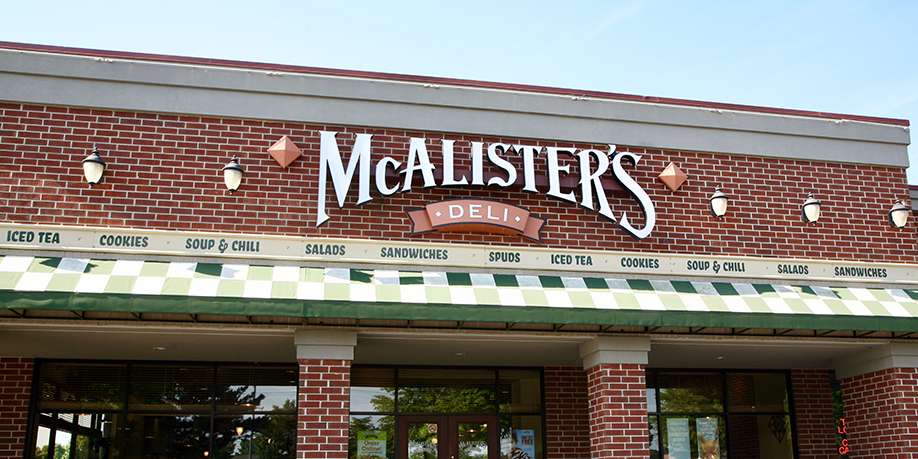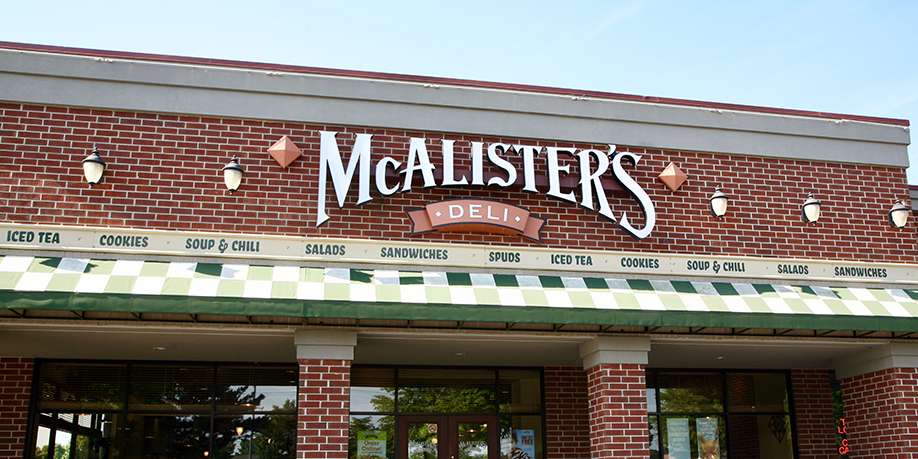 © Calvin L. Leake | Dreamstime.com
McAlister's Deli is an American fast casual restaurant franchise started in 1989 in Oxford, Mississippi. There are more than 350 McAlister's Deli outlets in 29 states and the menu includes deli sandwiches, baked potatoes, soups, salads and desserts. McAlister's Famous Sweet Tea, sold by the glass or gallon, is another popular item on the menu.
When a craving for a sandwich strikes, a trip to McAlister's Deli may be in order, even if you have diabetes. When visiting a fast-food restaurant, however, it's critical to choose your meals wisely because a high level of carbs and sugar can derail your diabetes management plan.
Here's what you can enjoy at McAlister's Deli if you live with diabetes and you're watching your carbs intake.
Salads
Just like in the case of many other fast-food restaurants, salads are a good option at McAlister's deli if you have diabetes. The Garden Salad has 19 grams of carbs and 18 grams of protein, which makes it a suitable option for a light lunch.
You need to be careful when it comes to salad dressings, though. The Fat-Free Chipotle Peach Dressing and Raspberry Pecan Fat-Free Dressing are two of the healthiest options on the menu, but it's always a good idea to use them responsibly.
Soups and Chili
McAlister's Deli's Broccoli and Cheddar Soup is nutritious, flavorful and satisfying, in addition to being low carb. The soup is loaded with melted Monterey Jack and Cheddar and it also has loads of broccoli pieces, which are all low-carb. A single serving of this soup has just 19 grams of carbs, 18 grams of fat and clocks in at just 290 calories.
A cup of chili is another option you have at McAlister's Deli. Even though chili may be a no-no for people with diabetes because of all the carbs in the beans, the recipe at McAlister's has lots of beef instead of beans, providing you with loads of protein and healthy fats.
The Thai Chicken tortilla soup is a super flavorful choice and has 23 grams of carbs for 200 calories. The soup is made with cilantro chicken, tomatoes and cheese and it's quite spicy.
Side Dishes and Salads
The steamed broccoli from McAlister's Deli is the perfect pairing for any meal because it only has 3 grams of carbs. The broccoli is steamed and then lightly seasoned with salt and pepper.
The tomato and cucumber salad is another great choice if you're looking to have something delicious on the side. The salad includes a mix of tomatoes, cucumbers and red onions and is topped with a delicious balsamic vinaigrette dressing. There are just 5 grams of carbs in the salad, and that includes the balsamic vinaigrette.
Try the McAlister's Grilled Chicken Salad if you want to keep your salad simple but filling. On top of mixed greens, it includes everything you'd want in a salad: grilled chicken, cheddar-jack, cucumber, bacon, croutons (skip them to remove some of the carbs), and tomatoes.
Sandwiches
You can enjoy McAlister's Sandwiches even if you're watching your blood sugar to manage All you have to do is forego the bread or wrap, as well as any high-calorie and high-carb dressings that come with their sandwiches—mayo, vinaigrette, mustards, and the like. Don't forget to get the steamed broccoli or tomato and cucumber salad as a side dish.
The McAlister club sandwich is one of the best options on the menu. Without the bread, you'll be able to enjoy a mix of smoked turkey, cheddar, Swiss cheese, bacon, mayo, honey mustard and Black forest ham. There are 5 grams of carbs in the sandwich and a total of 250 calories.
The King club is another option. This sandwich clocks in at 9 grams of carbs and 57 grams of protein and basically contains the same ingredients as the McAlister club sandwich, but in double quantities.
What to avoid eating at McAlister's Deli if you have diabetes?
Despite the fact that the food at McAlister's Deli is considered healthier than most fast food dishes, there are a few items on their menu that are not suitable for someone living with diabetes, no matter how many modifications you make.
Some of the items that you should definitely avoid include all giant spuds, which come in at 100+ grams of carbs per serving, the Reuben Sandwich, which has 71 grams of carbs and the Orange Cranberry Club, which has a whopping 87 grams of calories.
Bottom line
McAlister's Deli is a good option if you don't have time to cook your lunch or you're looking for a low-carb sandwich or soup when out in the town. It's not very difficult to eat low-carb at McAlister's Deli. The nutritional information for their foods is available on their website. Make sure you have a close look at it before ordering and you should be able to keep your blood sugar levels in check easily.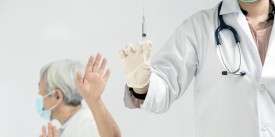 Needle Phobia in People With Diabetes
Read Next >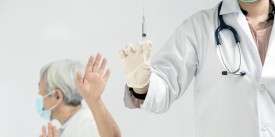 Needle Phobia in People With Diabetes
Next >










Do you have any questions about your diabetes condition or general questions about diabetes? You can now post those questions in DiabetesIQ Forum and have our diabetes experts answer your questions for FREE! Yes, there is absolutely no catch! - Registration only takes a few seconds and it's FREE. No credit card needed. You can ask any number of diabetes questions, all for FREE! Register today and join the conversation!