Papa John's for People with Diabetes - Everything You Need to Know!
Papa John's for People with Diabetes - Everything You Need to Know!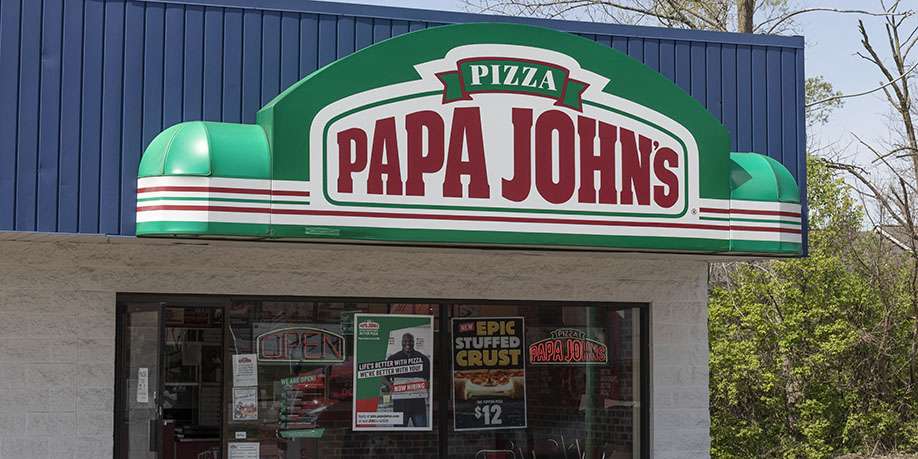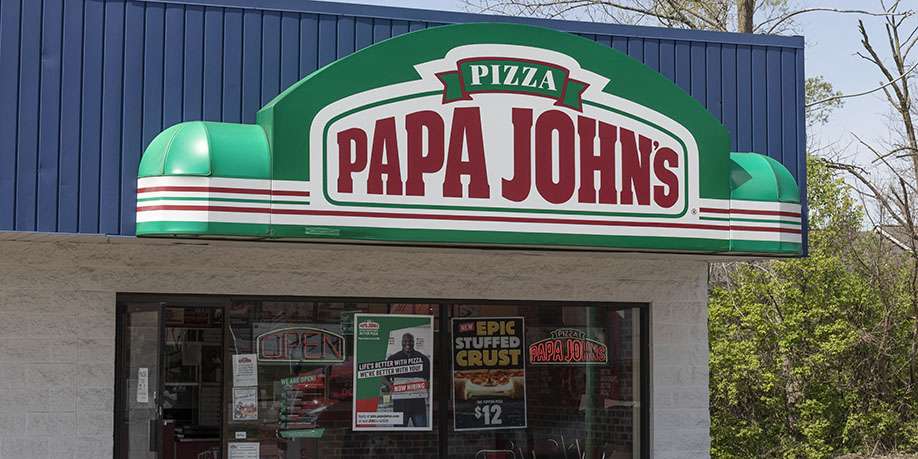 © Jonathan Weiss | Dreamstime.com
The first Papa John's restaurant was founded in 1984 and operated out of a converted broom closet. Since then, the popularity of their pizzas and dipping sauces has made them one of the largest delivery pizza chains in the United States. In addition to pizza, you can find other sides, desserts, and drinks on the menu.
Pizza isn't an ideal dinner choice for someone who has diabetes. It's loaded with carbs, fat, and calories that can cause spikes in blood glucose levels. Thankfully, Papa John's nutritional calculator makes it easy to find options for people living with diabetes. A quick search will help you create a plan before you order. You can avoid cutting slices in half or picking off toppings.
Here's what you can have at Papa John's if you're living with diabetes.
Pizza & Dipping Sauce
Yes, you can have pizza from Papa John's – as long as you make wise choices. Opting for thin crust helps keeps carbs low, but it's not for everyone. If you want regular crust, it's a good idea to limit yourself to just one slice.
The simplest option is a cheese pizza. One slice on thin crust has 20 grams of carbs, 11 grams of fat, and 8 grams of protein. Consider adding some veggies to make your pizza more interesting. Black olives, fresh mushrooms, and Roma tomatoes are only 25 additional calories and make a plain slice feel more like a meal.
A single slice of the Garden Fresh special has 21 grams of carbs, 10 grams of fat, 230 calories, and 8 grams of protein. A Mediterranean Veggie slice 21 grams of carbs, 8 grams of fat, 200 calories, and 5 grams of protein.
One of Papa John's hidden gems is their Special Garlic dipping sauce that comes with each pizza. You can use it in moderation while still getting a punch of delicious garlicky flavor. An entire cup has 17 grams of fat and 150 calories, which is enough for about four slices.
Papa's Roasted Wings
Like most popular pizza chains, Papa John's offers oven-baked chicken wings. They have four flavors to choose from: Honey Chipotle, Buffalo, BBQ, and unsauced. Each comes in different quantities with the smallest being an order of 8 wings.
The unsauced wings have just 4 grams of carbs, 57 grams of fat, 66 grams of protein, and 810 calories per serving, which contains eight wings.
If you want to add flavor to your wings, the Buffalo sauce has a significantly lower amount of carbs than the other sauces.
Drinks
Water is always the beverage of choice for people with diabetes. If you do want to order a drink from Papa John's, Diet Pepsi is the only suitable option.
What to avoid at Papa John's if you have diabetes?
Most of the items on Papa John's menu aren't suitable for someone with diabetes. It's not much you can do about the food, which is primarily carbs and fat. Each specialty pizza exceeds the boundaries of a diabetic diet in terms of carbs, fat, and calories.
Papadias, a flatbread-style sandwich with pizza toppings inside, are unique to Papa John's. Unfortunately, they are also unsuitable for people with diabetes. So are all the Papa's Starters: jalapeno poppers, garlic knots, garlic parmesan breadsticks, and cheesesticks.
Both the Honey Chipotle and the BBQ sauced chicken wings have sky-high amounts of carbs and fat – nearly enough to rival a pizza. The Honey Chipotle sauce has 27 grams of carbs and 57 grams of fat. The BBQ sauce has 22 grams of carbs and 57 grams of fat.
Sadly, desserts are off limits as well. One chocolate chip cookie has the least amount of sugar at 18 grams. Their double chocolate chip brownie has 23 grams of sugar. A tray of cinnamon pull-aparts contains a staggering 150 grams of sugar. None of them are suitable for a diabetic diet.
Bottom Line
It's just plain difficult to find food suitable for people with diabetes at pizza joints. The selection is limited, with little room for creative customization. If you want to indulge in a slice of pizza, make sure to select thin crust and stick to toppings like cheese and maybe a few veggies. Or consider ordering the oven-baked wings instead.
No matter what you decide, it's always important to double-check the nutritional information provided for everything you plan on ordering. Use the nutrition calculator provided by Papa John's to make sure you don't exceed your recommended total carbs and sugar for the day.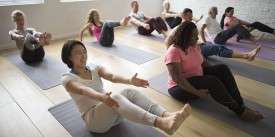 Yoga for People with Diabetes - Everything You Need to Know!
Read Next >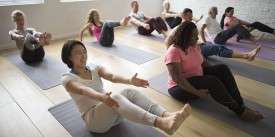 Yoga for People with Diabetes - Everything You Need to Know!
Next >










Do you have any questions about your diabetes condition or general questions about diabetes? You can now post those questions in DiabetesIQ Forum and have our diabetes experts answer your questions for FREE! Yes, there is absolutely no catch! - Registration only takes a few seconds and it's FREE. No credit card needed. You can ask any number of diabetes questions, all for FREE! Register today and join the conversation!