Potbelly Sandwich Shop for People With Diabetes - Everything You Need To Know!
Potbelly Sandwich Shop for People With Diabetes - Everything You Need To Know!


© Ken Wolter | Dreamstime.com
Potbelly Sandwich Shop is a prominent Chicago-based sandwich franchise with outlets all across the country. This restaurant provides a diverse menu for breakfast, lunch, and dinner, with sandwiches ranging from basic BLTs and turkey clubs to the unusual PB&J and Prime Rib.
All are served warm, toasted, and prepared to order; you may also tailor each sandwich to your flavor preferences and dietary requirements. Non-sandwich fans will like the menu's selection of robust soups, chili and salads. You can also order a range of beverages, including sodas, smoothies, shakes, and name-brand teas.
Since this is a sandwich shop, it may be difficult to find something low carb if you're living with diabetes. The good news is that there are some tricks that you can use if you want to be able to enjoy a low-carb meal at Potbelly Sandwich Shop with your family and friends.
Here are the best tips on how to order low carb at Potbelly.
Be Wary of Hidden Carbohydrates
Potbelly uses certain techniques and ingredients to raise the carb content of your dish because it is a fast-food restaurant. Condiments, such as ketchup and Potbelly sauce, are another thing to keep an eye out for. Many of them are high in sugar. When you take a tiny bit, they may seem unimportant, but when you build them up over time, they may result in a quick spike in your blood sugar levels.
Keep an eye on the bread
Potbelly Sandwiches is a sandwich shop. It's right there in the name. So they have a lot of bread hanging around, and bread has a lot of carbs that aren't suitable for someone living with diabetes. Flour is commonly used to cover chicken wings and other fried meals. If there is no way to remove the breading from the meal, simply don't order it. You can also request that your chicken be grilled. When it comes to sandwiches, you can always remove the bread and consume what's left within. It may not be quite as filling, but it's still delicious. It will also assist you in reducing the number of carbs per serving.
Check the nutrition information on the menu for net carbs
Potbelly is a restaurant that provides nutrition information both in their locations and online. As a result, you may visit their website to see the nutritional breakdown of the food served at the restaurant. That way, you won't be caught by surprise when you arrive there, and you'll know exactly what to order.
Here's what you can order at Potbelly Sandwich if you're keeping an eye on carbs and sugar to manage your diabetes.
Farmhouse Salad
The ingredients in this salad include grilled chicken breast blue, fresh romaine, spinach, iceberg, diced red onion, hard-boiled eggs and chopped bacon. The dressing is Potbelly's distinctive vinaigrette, which is also available in a low-fat version. This meal has a total carbohydrate content of 15g.
To reduce the amount of carbs even more, ask for the fresh romaine, spinach, iceberg, and Potbelly vinaigrette to be removed. The carbs will then be reduced to 4g.
Soups
Potbelly's soups are lower in carbs than the rest of their menu. They're quite good and can be served on their own or as a side dish. Potbelly offers a wide variety of soups. They include anything from chicken noodle soup to pot pie.
A serving of garden vegetable soup has 60 calories, 12 grams of carbs, 0 grams of fat, 2 grams of protein, and 600 milligrams of sodium. This hearty soup is the most nutritional option on the menu, featuring zucchini, mushrooms, corn, potatoes, peppers, celery, carrots and onion.
The broccoli cheddar soup is one of the best low-carb soups and you can have it in a bowl or in a cup. The total carbs in a bowl are 17 grams, with 12 grams of protein.
The chili soup is another option, with the smallest portion containing 15 grams of carbohydrates.
Bottom line
Potbelly Sandwich Shop has a wide selection of meals and sides, and even though it's a sandwich shop, it still has multiple options for people who live with diabetes.
Salads are an excellent choice for a low-carb meal. Although some of them are high in calories and sodium, they feature proteins like grilled chicken, hickory-smoked ham hand-sliced turkey breast, so you can receive a serving of veggies and a lot of protein.
It's always a good idea to plan ahead so you feel less tempted to go for a sandwich that will take you over your recommended daily carbs and sugar intake. Check the nutritional information on the Potbelly Sandwich Shop website before your trip so you can make healthy choices.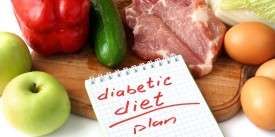 What is a Diabetic Exchange List?
Read Next >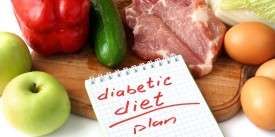 What is a Diabetic Exchange List?
Next >










Do you have any questions about your diabetes condition or general questions about diabetes? You can now post those questions in DiabetesIQ Forum and have our diabetes experts answer your questions for FREE! Yes, there is absolutely no catch! - Registration only takes a few seconds and it's FREE. No credit card needed. You can ask any number of diabetes questions, all for FREE! Register today and join the conversation!