Which Food Is Best for Diabetics?
Which Food Is Best for Diabetics?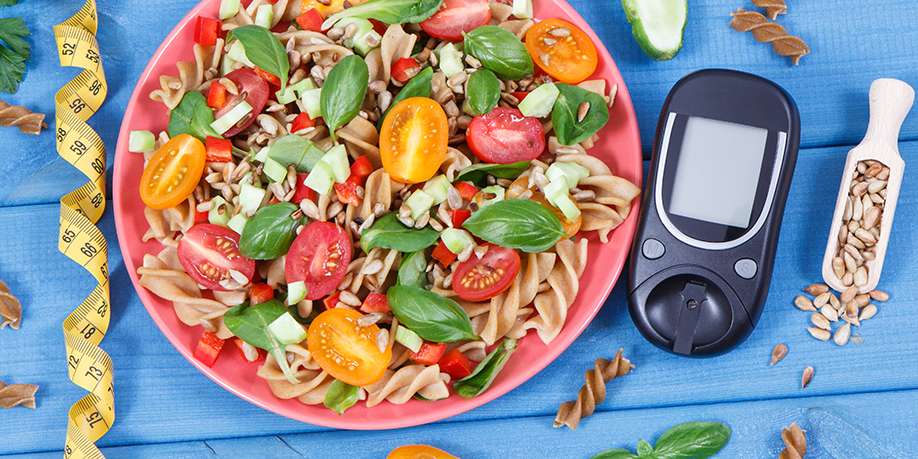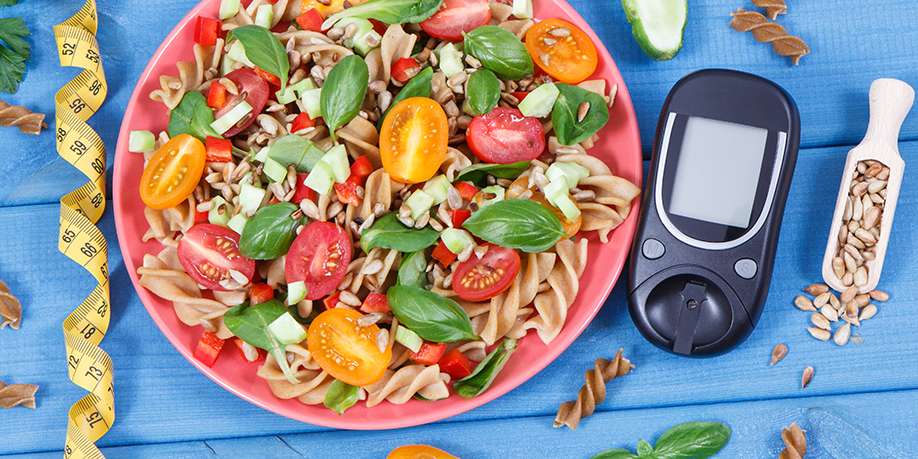 © Ratmaner | Dreamstime.com
One of the first questions people who have recently been diagnosed with diabetes is "what food is best diabetics?" Information about diabetes food can be rather confusing, as there are so many sources out there and some of them may be contradictory.
But even though figuring out the best foods to eat when you have diabetes is no easy feat, you need to take action as soon as you receive your diagnosis. This is because your diet can have an essential role in managing diabetes.
The main goal of diabetes nutrition is to control your blood sugar levels and help prevent complications such as heart disease.
Your diet should be tailored according to the type of diabetes you have, but there are lots of food that are best for people living with both type 1 and type 2 diabetes. Here are the best ones, together with information about what foods you should limit or balance in your diet.
Whole Grains
If you're trying to adjust your diet to manage or prevent diabetes, replacing refined white grains with whole grains should be one of the first steps. Whole grains have more nutrients and higher levels of fiber. A diet that's rich in fiber is important for people with diabetes because it slows down the digestion process, which in turn contributes to keeping the blood sugar levels stable.
Some examples of whole grains that you should incorporate in your diet include brown rice, buckwheat, whole-grain bread, whole-grain pasta, quinoa, bulgur and rye. You can also swap your white pasta for whole-grain options.
Green Leafy Vegetables
Besides being extremely nutritious, leafy greens are also low in calories and carbs. They are a great option for a diabetes diet because they don't affect the blood sugar levels.
Examples of leafy greens to introduce in your diet include spinach and kale. Some research suggests that the levels of vitamin C are lower in people with diabetes, which means that increasing the vitamin C intake is necessary. All leafy greens are a good source of vitamins and minerals, including vitamin C.
Fatty Fish
Fatty fish is one of the healthiest foods out there and it's a great source of omega-3 fatty acids, which play an important role in heart health. Because people with diabetes have an increased risk for stroke and heart disease, it's vital to get enough of these fats on a regular basis.
Some of the best types of fatty fish you can include in your diet if you're living with diabetes include salmon, anchovies, sardines, herring, and mackerel. According to research, people who eat these types of fish regularly are less likely to die from heart disease. Moreover, consuming fatty fish can also help regulate your blood sugar.
Beans and Pulses
Beans and pulses are extra healthy and nutritious while also being cheap. White beans, pinto beans, red kidney beans and lentils all have a low glycemic index, which makes them an ideal choice for people with diabetes.
A high consumption of legumes has also been linked to a lower risk of cardiovascular disease. Beans are also a good choice for those who are looking for a non-animal source of protein.
Starchy Foods
Your body needs carbs, so you shouldn't cut off starchy foods from your diet if you have diabetes. However, it's important to choose wisely. Your best choices are whole grains, oatmeal, brown rice, and millet. Everything that's made with whole grains and has no added sugar can be easily incorporated in your diet.
When it comes to starchy foods that you should avoid, the list is rather long, but the most important things to eliminate from your diet include processed grains such as white flour or white rice, cereals with lots of sugar, white bread, potatoes, French fries, and white-flour tortillas.
Fruits and Vegetables
Just because you have diabetes, it doesn't mean that you can't enjoy fruit. Both fruits and vegetables are packed full of fiber, vitamins and minerals. If you're interested in cutting the amount of carbs, opt for lower carb fruit options such as strawberries, raspberries, blackberries, avocados, peaches, plums, and watermelon.
Try to avoid canned vegetables with lots of added sodium, pickles, and veggies cooked with lots of butter.
Bottom Line
Your food choices are extremely important when you have diabetes. While there is no specific diet for diabetes, the food you eat can help you manage diabetes and influence how much energy you have.
How much you eat and drink should be based on your age, gender, and levels of activity. For a healthy diet that can also help you manage a serious condition such as diabetes, try to choose foods from all major food groups every day.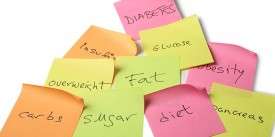 Main Cause of Diabetes
Read Next >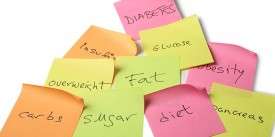 Main Cause of Diabetes
Next >










Do you have any questions about your diabetes condition or general questions about diabetes? You can now post those questions in DiabetesIQ Forum and have our diabetes experts answer your questions for FREE! Yes, there is absolutely no catch! - Registration only takes a few seconds and it's FREE. No credit card needed. You can ask any number of diabetes questions, all for FREE! Register today and join the conversation!