Baskin-Robbins For People with Diabetes - Everything You Need to Know!
Baskin-Robbins For People with Diabetes - Everything You Need to Know!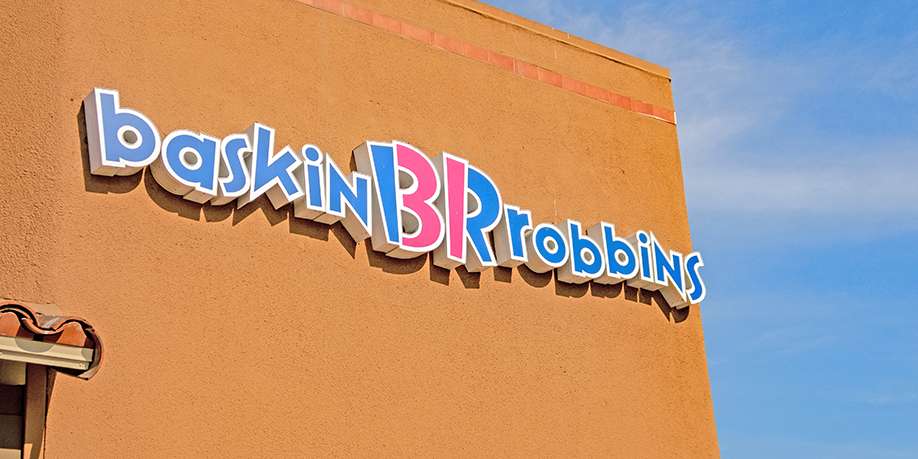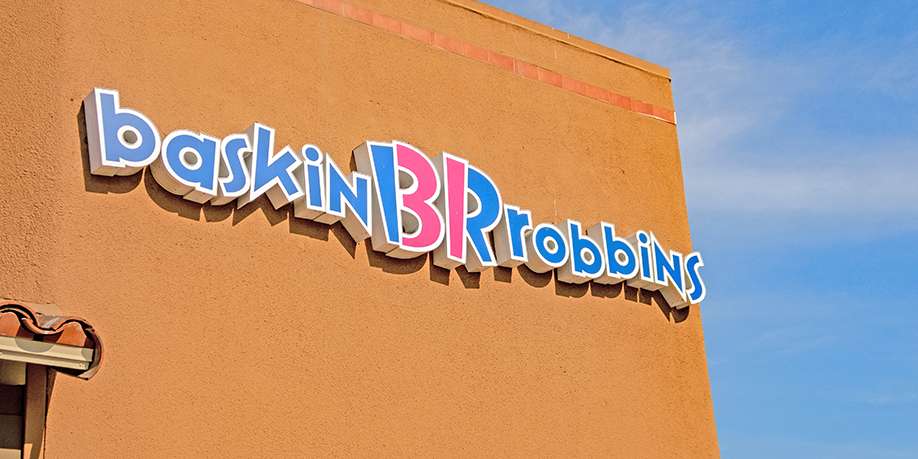 © Arne Beruldsen | Dreamstime.com
Baskin-Robbins is a well-known brand of ice cream parlours that has been around for nearly 76 years. With more than 8,000 locations around the world, it is also the largest ice cream vendor in the world by sales volume. With over 2500 locations across the United States, you may be interested in learning more about Baskin-Robbins nutrition information, particularly if you're managing your diabetes and want to find out if there's anything low-carb you can enjoy at this ice cream shop.
There have been more than 1,300 kinds of ice cream since the company was founded, including a few that were created in honour of historical events. Before making a purchase, guests at Baskin-Robbins have an option to try a variety of flavours for free. Even back in 1988, Pinky the Spoon was established as a mascot of sorts for the chain's pink tasting spoons. But as you would expect from an ice cream shop, it's quite difficult to find low-carb items on the menu. Fortunately, you can still enjoy a treat at Baskin-Robbins even if you have diabetes. It's important to pay close attention to the nutritional information on the menu and opt for items that are low in carbs, sugar and fat.
Here is what you can enjoy at Baskin-Robbins without risking a spike in your blood sugar levels.
Fat-Free Vanilla Frozen Yogurt
This vanilla frozen yoghurt has the fewest calories of any ice cream flavour. It also has a significant number of live active cultures, which may help with gut health. A single 2.5 oz scoop has 80 calories, 16 grams of carbs and 12 grams of sugar. There are also 3 grams of protein in this frozen yoghurt, as well as 65 mg of sodium.
Choose non-fat vanilla frozen yogurt or plainer versions that do not include nuts, chocolate, or other delicacies to save extra calories and sugar. The most popular flavours are vanilla, chocolate, and strawberry. You can ask for specific toppings such as whipped cream to be left out to save even more calories.
Chocolate Cone Ice Cream
If you want a real ice cream cone instead of frozen yoghurt, the Chocolate Cone ice cream is the best option. This is one of the most popular flavours that you can try at Baskin Robins. It has 151 calories per serving and a total of 16.3 grams of carbs, which is not too bad considering that this is still ice cream.
Warm Cookie Sandwich
Every now and then, everyone can enjoy a sumptuous treat. Simply choose the most straightforward options, such as a single scoop of ice cream sandwiched between two warm cookies and topped with rainbow sprinkles, or crushed almonds, chocolate sprinkles. Choose non-fat vanilla fro-yo or plain vanilla or chocolate-flavoured ice cream if you are watching your calories and carbs. You can also opt out of having the extra topping. Since a warm cookie sandwich has 71 grams of carbs and 41 grams of sugar per serving, it's best to split it with a friend.
Double Fudge Cookie
Dark chocolate chunks are hidden inside this 3-inch fudge-flavoured cookie. As a result, you may satisfy your sweet tooth while keeping your calorie, sugar and saturated fat intake in check. The double fudge cookie has 160 calories, 25 grams of carbs, 3 grams of saturated fat, 15 grams of sugar and 2 grams of protein.
Strawberry Banana Smoothie
Non-fat vanilla frozen yogurt and banana are combined in this smoothie. It's prepared with actual fruit, and the fro-yo culture is alive and well. Even if this is the greatest option in this category, you should share it with a friend to help cut down on the calories and sugar. The Strawberry Banana Smoothie has 87 grams of carbs and 350 calories.
Original Cappuccino Blast
This drink is made with 100% Arabica beans and vanilla ice cream, mixed with ice and garnished with cinnamon and whipped cream. By omitting the whipped cream, you can save even more calories and saturated fat. The Original Cappuccino Blast has 40 grams of carbs, 310 calories and 15 grams of fat.
Bottom line
At the scoop shop, it's best to keep it simple if you're managing your diabetes. Most Baskin-Robbins flavours are under 200 calories per scoop, so when you stack two of them on a 25-calorie cake cone, you get a classic American delight with a manageable calorie count.
Meanwhile, some of the sundaes at Baskin-Robbins have a high calorie count of around 1,055 calories per serving, so it's best to avoid them. Always make sure you check the nutritional information on the menu before ordering so you can see the actual carbs and sugar intake of all items.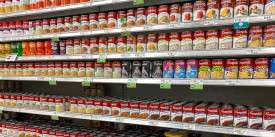 Packaged Soups (Canned Soups) for People with Diabetes - Benefits and Complications.
Read Next >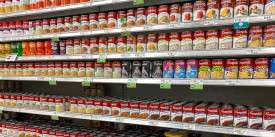 Packaged Soups (Canned Soups) for People with Diabetes - Benefits and Complications.
Next >










Do you have any questions about your diabetes condition or general questions about diabetes? You can now post those questions in DiabetesIQ Forum and have our diabetes experts answer your questions for FREE! Yes, there is absolutely no catch! - Registration only takes a few seconds and it's FREE. No credit card needed. You can ask any number of diabetes questions, all for FREE! Register today and join the conversation!