Boston Market for People with Diabetes - Everything You Need To Know
Boston Market for People with Diabetes - Everything You Need To Know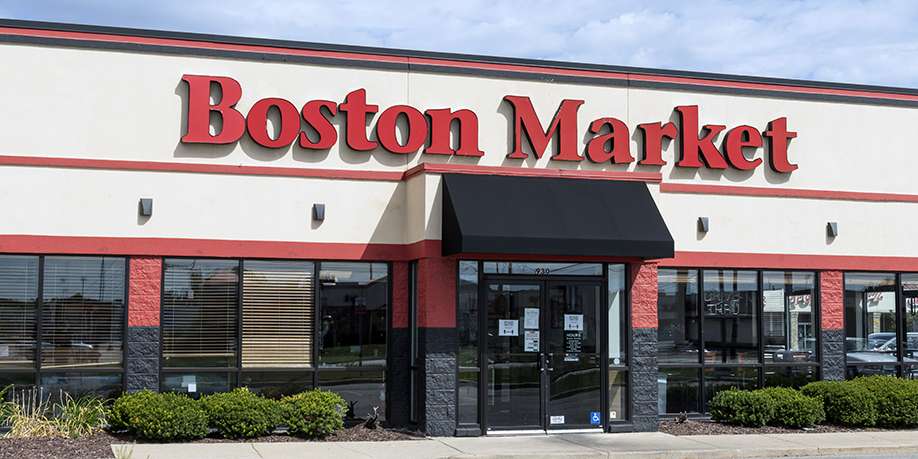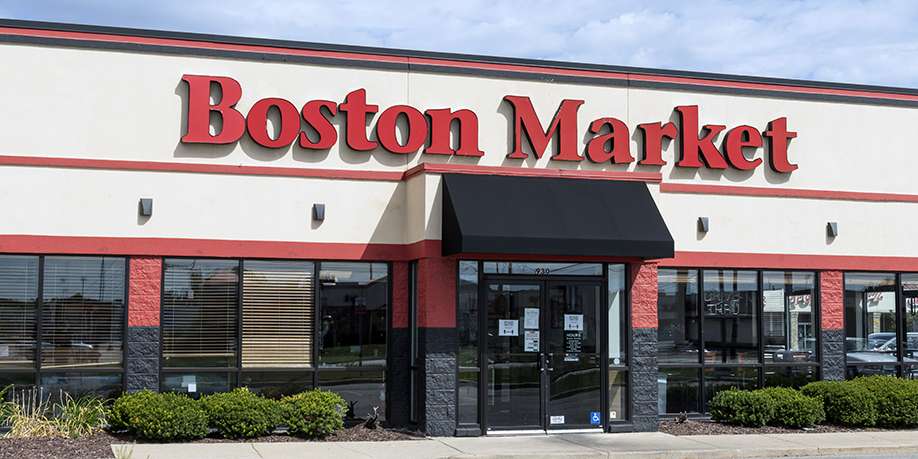 © Jonathan Weiss | Dreamstime.com
Unlike many fast-casual restaurants, which serve a variety of menu items that you would not be able to replicate at home, Boston Market is noted for its home style cooking. The allure of the chain's cuisine, which includes full rotisserie chickens and other meats, sandwiches, soups, and traditional side dishes, is that they are reminiscent of a hearty home-cooked supper.
Despite the fact that some of Boston Market's meals contain high amounts of carbs, sugar and fat that aren't quite suitable for someone with diabetes, the chain's menu includes various healthy selections as well as the opportunity to create your own custom meals.
Here's what you can choose at Boston Market if you want to keep your blood sugar levels in check.
Home-cooked Individual Meals
If you're looking for a filling lunch or dinner, you'll probably want to start at the very beginning of Boston Market's menu, in the Individual Meals category. These meal options are built around a meat main, such as chicken breast, turkey, prime rib, and are completed with a selection of side dishes of your choosing. It's important to note that the nutrition information for these items only includes the meat basis, not any additional sides you may choose to serve with them.
Start your individual meal with a regular-sized roasted turkey breast, which has only 160 calories, 1 g carbs, 4.5 g fat, 2 g saturated fat, 30 g protein, and 440 mg salt, making it a slim and trim option. Always remember that the nutrient information is for the turkey breast only. Any additional sides will increase the number of calories, carbs and fat in the meal.
Looking for a delicious chicken dish? The quarter white rotisserie chicken, which includes one quarter pound of delicious rotisserie chicken, has only 270 calories and 1 gram of carbs while also providing 43 grams of protein, is a great choice.
Market Bowls
Boston Market's market bowls are part of a famous gourmet trend that has taken off in recent years. A choice of three types of meat and two sides and a sauce are included in this one-dish feast.
All market bowls are build-your-own, which means you can customize them exactly how you want them with any protein, sauce, and side you choose. To make your own roasted turkey breast dish, start with roasted turkey breasts and layer them with stuffing and gravy on top. You'll get 330 calories, 28 grams of carbohydrates, 13 grams of fat and 25 grams of protein in your bowl.
Sides
Hearty home-style alternatives such as mac and cheese, mashed potatoes, and creamed spinach are available as side dishes at Boston Market to fill out your dinner. While many of these sides are high in calories and carbohydrates, there are some low-calorie alternatives to be found in the mix.
Fresh steamed vegetables are the healthiest option in this category, including only 60 calories, 7 grams of carbs, 3.5 grams of fat, 0 grams of saturated fat, 2 grams of protein, and 40 milligrams of salt. This nutrient-dense side dish, which includes broccoli, carrots, and zucchini, is a delicious addition to any dinner. The house salad is another good option as it has 10 grams of carbohydrates and just 200 calories.
What to avoid at Boston Market if you have diabetes?
While the roasted turkey breast delivers a good source of protein for very few calories, you should definitely avoid the chicken pot pie. This is one of the most popular items on the menu at Boston Market, but it's really not suitable for someone with diabetes. By skipping it, you'll save yourself the 750 calories, 42 grams of fat, and 64 grams of carbohydrates, that this pastry-based meal contains.
Another popular option that you should stay away from is the Meatloaf Mac & Cheese Bowl. It's not difficult to see that this dish is calorie-dense and heavy in fat due to the combination of meatloaf and mac & cheese. It contains 760 calories, 39 grams of fat, 62 grams of carbs, 38 grams of protein, and 2,280 milligrams of sodium even without any additional sides. This is a bit much even for people who don't have diabetes.
Bottom line
Because the menu at Boston Market is filled with healthy low-carb and low-sugar alternatives, people following a diabetes diet will find it quite easy to make excellent selections. If you are watching your blood sugar levels, you should avoid dishes that are high in sugar and carbohydrates, such as cinnamon apples and sweet potato casserole. Instead, choose something like roasted turkey breast with creamed spinach as your main course. As with any other restaurant, it's always a good idea to have a look at the nutritional information on the menu to make sure you make diabetes-friendly choices.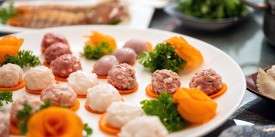 Best Meatballs for People with Diabetes – Everything You Need to Know
Read Next >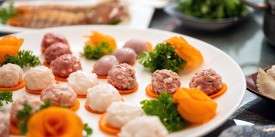 Best Meatballs for People with Diabetes – Everything You Need to Know
Next >










Do you have any questions about your diabetes condition or general questions about diabetes? You can now post those questions in DiabetesIQ Forum and have our diabetes experts answer your questions for FREE! Yes, there is absolutely no catch! - Registration only takes a few seconds and it's FREE. No credit card needed. You can ask any number of diabetes questions, all for FREE! Register today and join the conversation!