Church's Chicken for People with Diabetes - Everything You Need To Know!
Church's Chicken for People with Diabetes - Everything You Need To Know!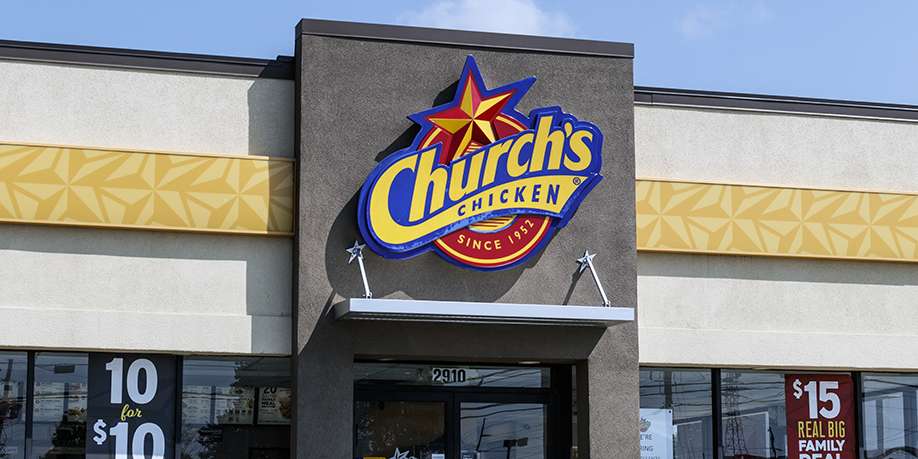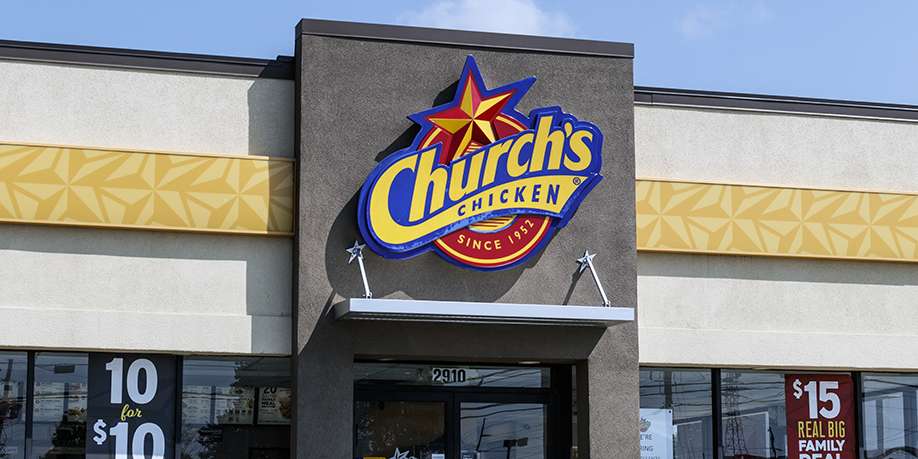 © Jonathan Weiss | Dreamstime.com
Church's Chicken is a restaurant chain that focuses on fried chicken, just like Chick-Fil-A, Kentucky Fried Chicken, and Popeye's Chicken. George W. Church Sr. began the franchise as "Church's Fried Chicken To Go" on April 17, 1952, across the street from The Alamo in San Antonio, Texas. Outside of America, the chain's name is Church's Texas Chicken.
Church's Chicken serves mashed potatoes with gravy and French fries as side dishes in addition to large portions of breaded chicken. Since the chicken is breaded and the side dishes are full of carbs and fats, Church's Chicken is not a very diabetes-friendly place.
However, if you're out in the town with your family or friends and they want to eat at Church's Chicken, there are some items on the menu that you can safely eat even if you have diabetes.
Here are all the tips you need to discover the items you can have at Church's Chicken without going over the recommended daily amount of carbs.
1. Peel the breading on the chicken
At Church's, you can order your chicken in a variety of ways, but they're all breaded. This severely restricts your eating choices. Grilled chicken is not available at Church's. To eat low carb, you must exercise self-control and remove the batter from their fried chicken. The best recommendation is to scrape the breading off a couple pieces of chicken thighs or wings. Make sure you avoid all the sauces and dips, too, as they contain copious amounts of carbs.
2. Say no to sides
Since Church's Chicken doesn't even have a side salad you can order, it's impossible to have a low-carb side with your meal. This means you should avoid all sides, which include mashed potatoes and gravy, fries, honey butter biscuits, jalapeno cheese bombers, baked macaroni and cheese, corn, coleslaw, corn nuggets, green beans, spicy rice, and fried okra.
3. Use the nutritional calculator on the website
According to the nutritional information, the type of chicken that contains the fewest carbohydrates (despite the fact that it is breaded) is the original leg, which contains 6 grams of carbohydrates per leg, and the tender strips, which include 5 grams of carbohydrates in each strip. Boneless wings without sauce are also available, with each wing containing 6 grams of carbohydrate. You can also add some zero carb extras to your meal, which include bacon, platter eggs and the sandwich egg.
What exactly to order at Church's Chicken if you have diabetes?
As previously stated, the only low-carb items available at Church's Chicken are a few pieces of chicken wings, breasts, or thighs. It is important that you remove as much of the breading as possible before eating the chicken. Because this can be a messy process, it's always a good idea to you order some extra napkins with your meal.
Church's Chicken does not offer any additional side dishes to accompany your meal. Consequently, in addition to a couple pieces of fried chicken, you can order an unsweetened iced tea or water and be on your way. If your local Church's Chicken serves breakfast sandwiches, order a bacon, sausage and cheese sandwich with an egg on the side and toss out the biscuit.
What food to avoid at Church's Chicken if you have diabetes?
Unfortunately, all of Church's Chicken's chicken and fish is breaded, so you won't be able to consume it if you have diabetes and need to watch your sugar intake. Here's a hint: almost everything on the menu is usually off-limits. The lone exception is breaded chicken, which can be removed. Here is a list with everything you need to avoid at Church's Chicken.
Boneless wings (unless you remove the breading)
Chicken fried steak
Crispy fish
Hand breaded fish
Original chicken (unless you remove the breading)
Original chicken sandwich
Popcorn shrimp
Spicy chicken (unless you remove the breading)
Tender strips (unless you remove the breading)
You should also steer clear of the apple pie and all the sauces, including the white gravy, ranch, honey mustard, honey BBQ and creamy jalapeno.
The only safe drinks at Church's Chicken for someone watching their blood sugar levels are water, unsweetened iced tea and coffee. You should avoid any of the sodas on the menu as they contain too much sugar.
Bottom line
Some fast food places are healthier than others when it comes to eating. Church's Chicken is one of those eateries that you should avoid if you have diabetes since everything they serve is deep-fried and breaded. If you're in a rush and Church's Chicken is the only place open, order a couple strips of chicken tenders or the original wings. You'll want to get rid of as much breading as you can.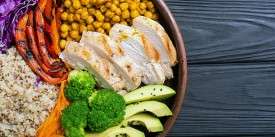 Best Main-Course Dishes for People with Diabetes – Everything You Need to Know
Read Next >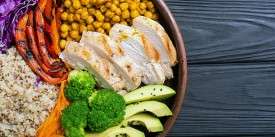 Best Main-Course Dishes for People with Diabetes – Everything You Need to Know
Next >










Do you have any questions about your diabetes condition or general questions about diabetes? You can now post those questions in DiabetesIQ Forum and have our diabetes experts answer your questions for FREE! Yes, there is absolutely no catch! - Registration only takes a few seconds and it's FREE. No credit card needed. You can ask any number of diabetes questions, all for FREE! Register today and join the conversation!