Cold Stone Creamery for People with Diabetes - Everything You Need to Know!
Cold Stone Creamery for People with Diabetes - Everything You Need to Know!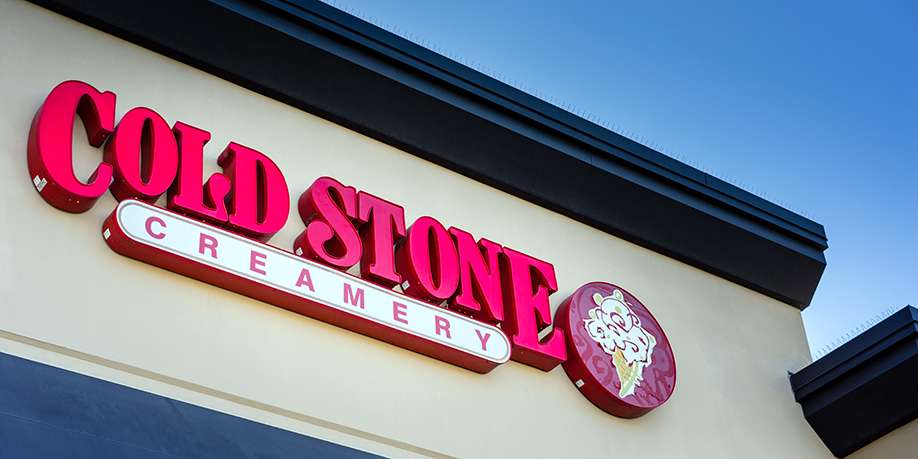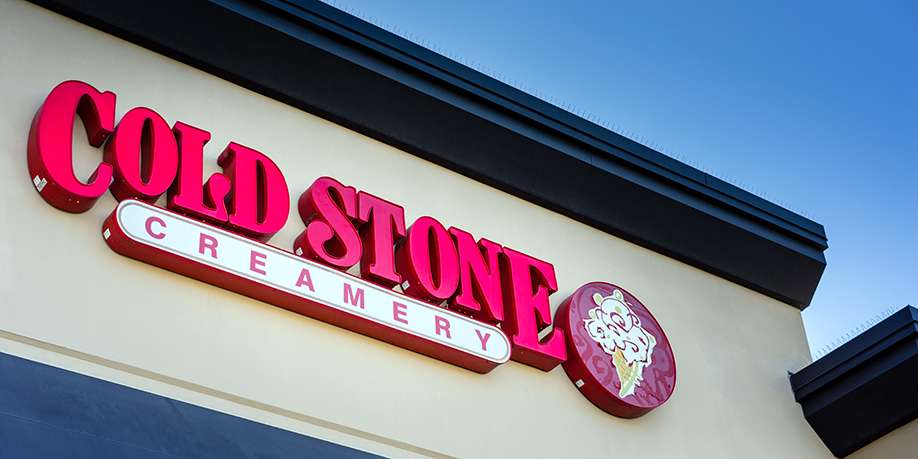 © Oliver Perez | Dreamstime.com
Cold Stone Creamery is one of the most iconic brands that originated in Arizona. Donald and Susan Sutherland set out in 1988 to make ice cream that wasn't hard-packed or soft-serve. Cold Stone's premium ice cream contains 12-14 percent butterfat, resulting in a smooth and creamy mouthful that is sure to satisfy your sweet taste. The frozen granite slab used by personnel to fold mix-ins into the ice cream is referred to as the "Cold Stone." In May of 2007, Cold Stone Creamery and Kahala Corp merged to become Kahala-Cold Stone, which now includes 13 brands.
In early 2009, Kahala Brands and Tim Hortons, a Canadian coffee business, came to an agreement to open 100 co-branded outlets in the United States. Cold Stone offers four different sizes of ice cream: Kid size, "Like It," "Love It," and "Gotta Have It." Ice cream cakes, cookie sandwiches, pies, shakes, smoothies, and iced or blended coffee drinks are among the other items available.
Just like in the case of any other ice cream parlor, it's not very easy to find something low-carb at Cold Stone. If you live with type 1 or type 2 diabetes, it's important to make sure you have a close look at the nutritional information on the menu. This way, you can opt for treats that are lower in carbs, sugar and saturated fat.
Here's what you can enjoy at Cold Stone Creamery if you have diabetes.
Sorbet
The kids' size Orange sorbet is one of the low-carb options on the Cold Stone Creamery menu. It has 130 calories and 33 grams of carbs. It also has 0 grams of fat and saturated fat, which makes it a better option than ice cream. All sorbets at Cold Stone Creamery have about the same number of calories and carbs. Peach Mango, Lemon, Mojito and Countrytime Pink Lemonade are among the other choices. Always go for the smallest serving possible because the larger ones have too much sugar and carbs for someone with diabetes.
Ice Cream
A small order of ice cream from Cold Stone Creamery typically has between 180 and 250 calories and about 20-25 grams of carbs. Bigger sizes contain around 700 to 800 calories, while medium ones contain 500 calories. This means that you can only consider a very small serving of ice cream to avoid causing a blood sugar spike.
For example, a Kids serving of Amaretto ice cream has 21 grams of carbs and 19 grams of sugar. The same goes for the Banana and Butter Pecan. However, different flavours have more carbs and sugar, like in the case of the Butterscotch Pudding, for instance, which has 29 grams of carbs and 25 grams of sugar for a total of 220 calories.
The Skinny Vanilla Ice Cream is another healthier option. A Like It serving size has only 210 calories and is created without artificial sweeteners and non-fat milk. Serve with strawberries, bananas, and nuts for a dessert that rivals any Signature Creation on the menu.
Frozen Yoghurt
A Soft Serve Frozen Yogurt Bar is available at some locations, emulating the classic fro-yo joints that have sprung up all over the country. The fro-yo bar allows you to pick a cup, fill it with any of the available flavours, then top it with nutritious mix-ins and syrups, giving you complete control over what goes into your cup.
Smoothies
In addition to vitamins, antioxidants, minerals, and fresh fruit, a Coldstone smoothie has several other health advantages. These fruity drinks are truly delicious, but what's the drawback? Smoothies from Cold Stone have a lot of sugar in them, ranging from 30 to 100 grams per drink. While Strawberry Mango and Pineapple Blueberry sound delicious, if you're serious about sticking to a low-sugar diet, it's a good idea to avoid them. Alternatively, you can split a smoothie with someone else — half of the Pineapple Blueberry smoothie has 25 grams of sugar.
Sinless Sans Fat Sweet Cream
The Sweet Cream contains no fat and only 176 calories per Like It, 292 calories per Love It, and 410 calories per Gotta Have It. If your Cold Stone has this healthier version, it's well worth skipping the high-calorie ice cream and mix-ins. Unfortunately, the Sinless Sans Fat Sweet Cream is not available at all Cold Stone locations.
Bottom line
When eaten in moderation, ice cream is not off-limits if you have diabetes. Those who plan on having ice cream for dessert should reduce their carbohydrate intake by one dish. This could be accomplished by replacing a sandwich with a lettuce wrap or salad. It's quite difficult to find low-carb options at Cold Stone Creamery but you can still enjoy some of the items on the menu if you pay close attention to the nutritional information provided on the menu.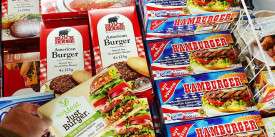 Frozen Burgers & Patties (Packaged Burgers) for People with Diabetes - Benefits and Complications.
Read Next >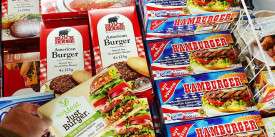 Frozen Burgers & Patties (Packaged Burgers) for People with Diabetes - Benefits and Complications.
Next >










Do you have any questions about your diabetes condition or general questions about diabetes? You can now post those questions in DiabetesIQ Forum and have our diabetes experts answer your questions for FREE! Yes, there is absolutely no catch! - Registration only takes a few seconds and it's FREE. No credit card needed. You can ask any number of diabetes questions, all for FREE! Register today and join the conversation!