Cracker Barrel for People With Diabetes - Everything You Need To Know!
Cracker Barrel for People With Diabetes - Everything You Need To Know!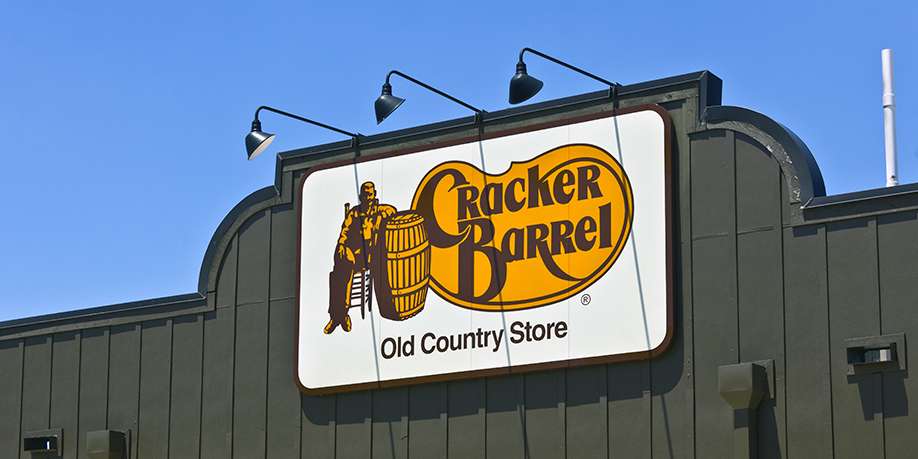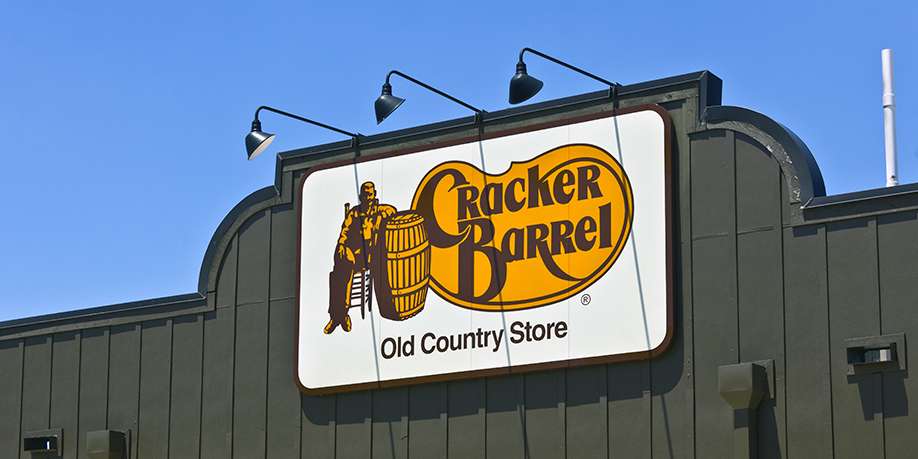 © Jonathan Weiss | Dreamstime.com
The Cracker Barrel Old Country Store is a popular pit stop for travellers looking for traditional Southern comfort food while on the road. If you have diabetes and need to watch your carbs intake, ordering a meal at Cracker Barrel can be difficult due to the amount of carbs, sugar and fat in many items on the menu and the hefty serving sizes.
However, the restaurant does offer Wholesome Fixin's meals, which are lighter breakfast, lunch, and supper alternatives. You can make informed decisions and build a nutritious meal if you have adequate information beforehand.
If you're going to Cracker Barrel for a meal, here are some low-carb-friendly suggestions.
Breakfast
Cracker Barrel serves breakfast all day. The majority of the premade breakfast dishes are high-calorie, high-fat, and high-carb combinations of conventional breakfast foods, including scrambled or fried eggs, pancakes, hash browns, sausage, and bacon.
The best option on the menu for someone with diabetes is the Old Timer's Breakfast. With two eggs and grits, this breakfast has 230 calories, 16 grams of carbohydrate, 12 grams of fat, 3.5 grams of saturated fat, 1 gram of sugar, 15 grams of protein, and 280 milligrams of sodium. This breakfast option is one of the least calorie-dense and contains significantly less sugar than other options. If you choose this item, you'll also get a healthy amount of protein.
You can also choose to order a personalized breakfast so you can have even more control over the nutritional content. Simply order eggs, bacon, and cheese and you're ready to go. Request a side of sausage or ham instead of the toast, hash browns and fruit juice that come with your meal.
Lunch and Dinner
There aren't a lot of salad options at Cracker Barrel. A house salad will contribute 260 calories to your lunch (without dressing), but it will not be sufficient for a filling meal. Larger salads, even without dressing, have a larger salt content.
The homestyle chicken salad with grilled chicken breast (without dressing) has 470 calories, 22 grams of carbohydrate, 21 grams of fat, 46 grams of protein, 9 grams of saturated fat, 8 grams of sugar, and 920 milligrams of sodium.
This salad has the least amount of saturated fat and sodium. The smokey chicken adds a lot of flavor and eliminates the need for dressing, which can add substantial amounts of sugar, carbs, fat and sodium.
One of Cracker Barrel's specialties is hot soup, which can be a cost-effective super option. The daily and weekly specials change, but basic soups, including chicken noodle, veggie, chili, and chowder are always available. Soup might be high in sodium, but at Cracker Barrel, there are various soup options that are reduced in calories, fat, and salt while still adding protein to your day.
The Grilled Sirloin Steak, Chicken Soup, Lemon Pepper Grilled Rainbow Trout and the Wholesome Fixin's Vegetable Platter are all good options to try, as they're low in carbs.
Sides
Check the side dish menu or the Specialties menu if you want to add a side dish to your meal or match a few sides to make a meal. Turnip greens, pinto beans, or a mix of beans and greens is available as Cracker Barrel Specialties. Steamed broccoli has 40 calories, 0 grams of fat, 6 grams of carbohydrate, 1 gram of sugar, 4 grams of protein, and 10 milligrams of sodium per serving. Not only is this side dish fat-free and low in calories, but it also has 4 grams of fiber.
Dessert
Cracker Barrel desserts are often heavy in calories, fat, and sugar. While not featured on the dessert menu, the fresh seasonal fruit available on the breakfast sides menu has 12 grams of carbohydrate, 50 calories, 0 grams of fat, 0 grams of saturated fat, 9 grams of sugar, 1 gram of protein, and 0 milligrams of sodium.
Drinks
Water, coffee, hot or unsweetened iced tea, and other old standbys will be your best bets. Diet Coke, Diet Dr. Pepper, and Stewart's Diet Root Beer are among the diet soda options.
What to avoid at Cracker Barrel if you have diabetes?
Some of the foods you should avoid at Cracker Barrel if you have diabetes include the following:
Grandpa's country-fried breakfast

All pancake and French toast dishes

Bacon or sausage with fried apples

Biscuits and gravy

Country morning breakfast

Hash browns

Eff sandwich with grits

Sunrise sampler (or just order the meat and eggs)
Bottom line
The extensive menu of Homestyle cuisine influenced by Southern tastes at Cracker Barrel includes a mix of comfort foods and lighter veggie-based options. While it is possible to enjoy a low-carb breakfast, lunch, or dinner at Cracker Barrel, it's important to remember to stick to smaller quantities and avoid ordering extra sides.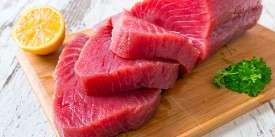 Best Tuna Dishes for People with Diabetes – Everything You Need to Know
Read Next >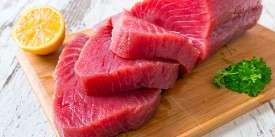 Best Tuna Dishes for People with Diabetes – Everything You Need to Know
Next >










Do you have any questions about your diabetes condition or general questions about diabetes? You can now post those questions in DiabetesIQ Forum and have our diabetes experts answer your questions for FREE! Yes, there is absolutely no catch! - Registration only takes a few seconds and it's FREE. No credit card needed. You can ask any number of diabetes questions, all for FREE! Register today and join the conversation!