DASH Diet for People with Diabetes
DASH Diet for People with Diabetes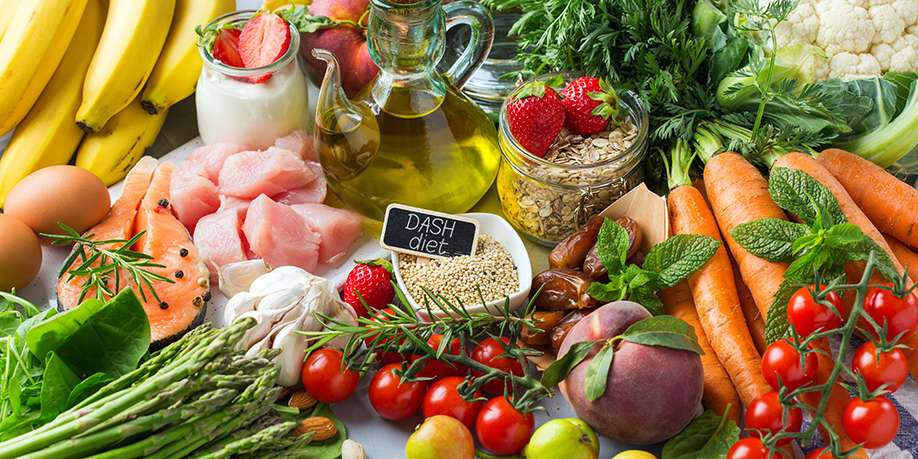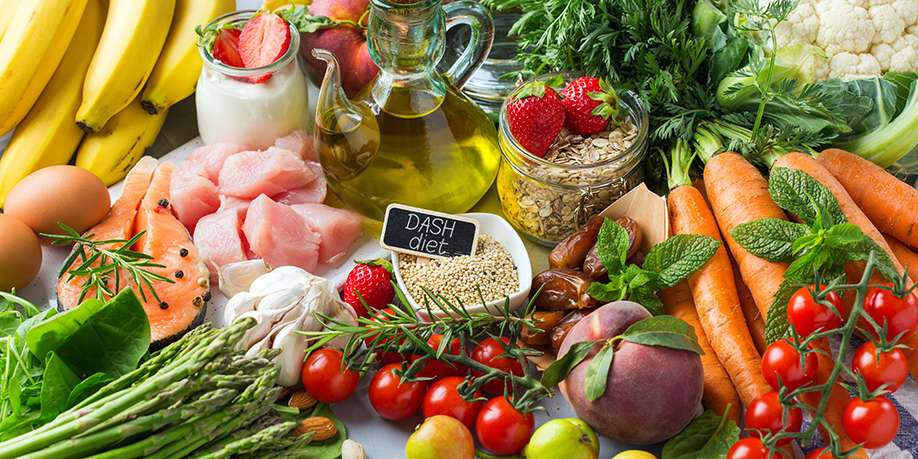 © Aamulya | Dreamstime.com
Eating healthy food and managing healthy weight is good for every person regardless of age and gender. Healthy diet is one of the components that create a foundation of well-being and improves quality of life. If you suffer from diabetes, healthy diet is your strongest weapon in the battle with the disease. But not every diet is created equal. Choosing a diet is an important decision because you don't choose it for a week or a month. You choose a diet to incorporate it into your lifestyle, make it a part of your daily routine.
There are many different diet plans available that can be beneficial to your health and therefore, worthy of your consideration. One of such diet plans that deserve your attention is DASH.
The DASH diet, which stands for Dietary Approaches to Stop Hypertension, is, as the name suggests, a nutrition plan that aims to lower blood pressure and by that prevent or treat hypertension (high blood pressure). According to the research, more than 50% of adults with diabetes have hypertension, so addressing this issue before it arises is a smart move to make.
Besides dealing with high blood pressure, the DASH diet has other benefits too. It can also improve hyperlipidemia, which is an abnormally high concentration of fats in the blood, insulin resistance, and obesity as well, since the diet can help people lose weight. All that makes the DASH diet a powerful diabetes management tool that can also help people with prediabetes. – As a research suggests, the DASH diet can decrease the risk of type-2 diabetes by 20%.
So what food should you eat on a DASH diet? The diet focuses on limiting the intake of sugar, saturated fat, and sodium and also on including foods that contain nutrients like potassium, magnesium, and calcium. You are recommended to eat whole grains, fruits, and vegetables, low-fat or fat-free dairy products, healthy fat sources such as vegetable oils, nuts, and beans, and also good sources of lean protein, including poultry and fish.
This variety of foods allows you to eat healthy, while really enjoying your meals. You can make lots of interesting dishes for the whole family, sharing the benefits of the diet with the people around you. Here, we would like to share with you a few dishes that are suitable for the DASH diet and the we believe you will enjoy.
Fruit Salad with Spinach and Chicken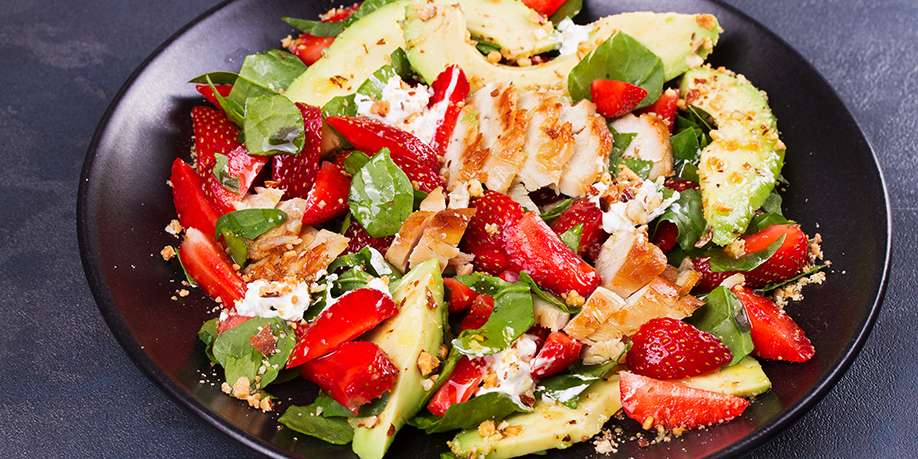 Very quick to make, filling, and diabetics-friendly, this delicious salad will feed 4 hungry people!
Baked Chicken with Vegetables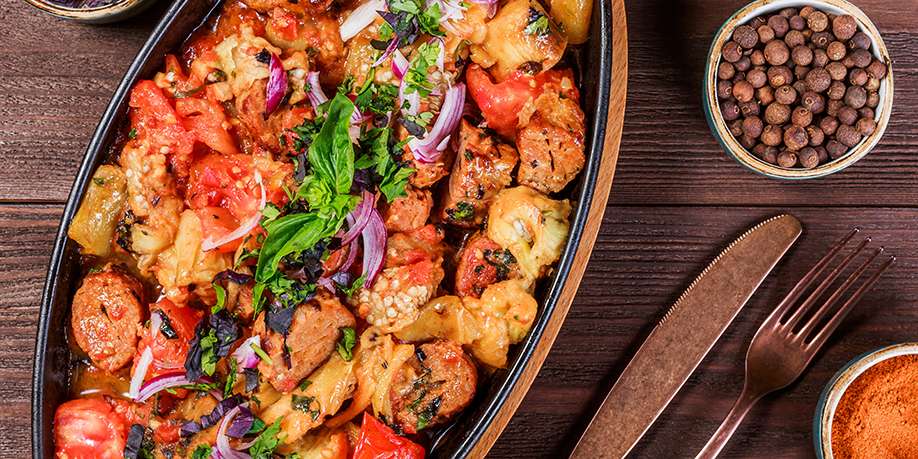 Baked chicken with vegetables is a great diabetic-friendly gourmet entree that will make your dinner special.
Chicken Breast Baked Fennel, Carrots and Oranges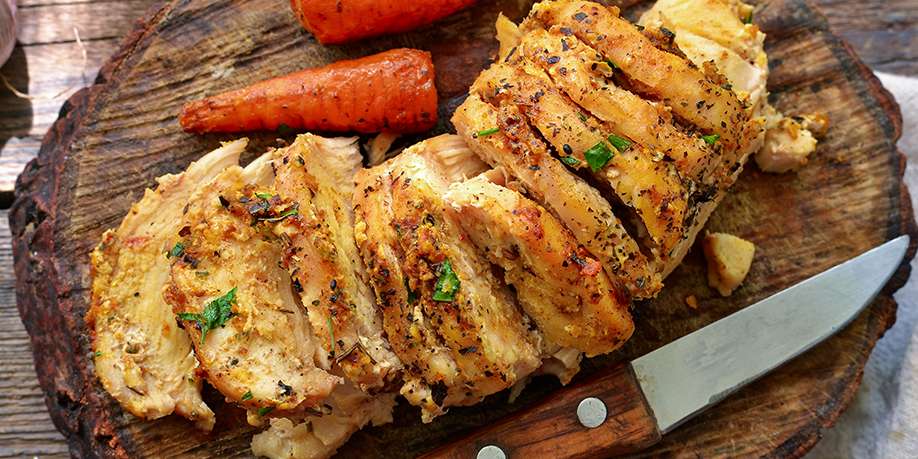 Baking chicken breast in aluminum foil with oranges, shallots, tarragon, carrots, and fennel root gives the dish a unique taste and makes it juicy and tender, even though chicken breast is usually dry. Try this diabetic-friendly recipe – you will be glad you did!
Tomato Soup with Tuna and Beans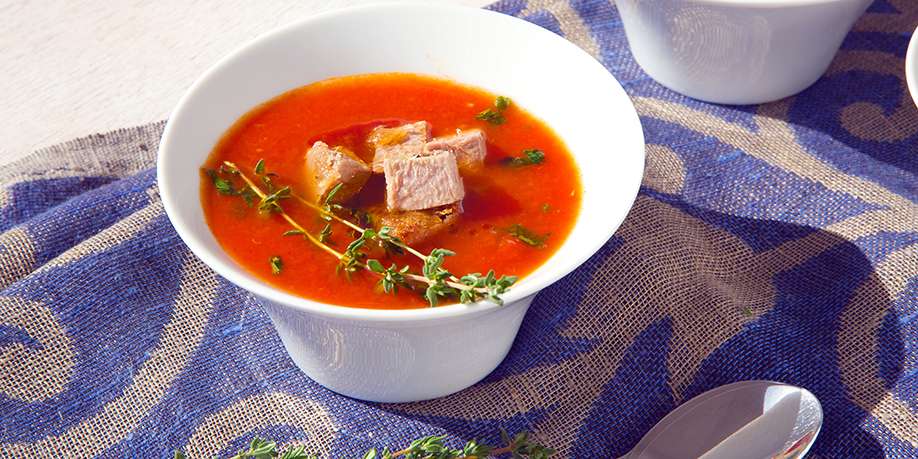 If you like tomato-based soups or fish soups, you will most likely enjoy this savory, filling, yet diabetic-friendly dish.
Vegetable Stew with Beans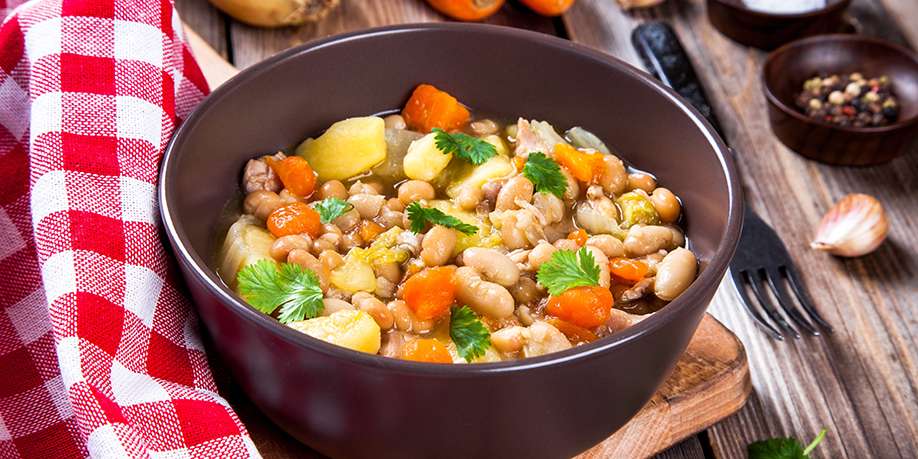 Vegetable stew with beans is a healthy, delicious, satisfying, and diabetic-friendly dish. It doesn't require much effort or budget to make, allowing virtually anyone to cook and enjoy it!
Green Beans with Lemon and Nuts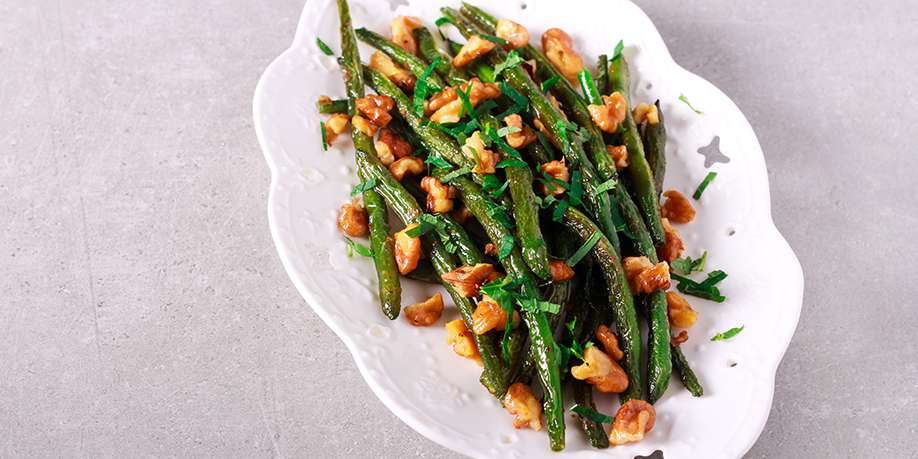 Green beans with lemon and nuts are very aromatic, tasty and diabetic-friendly dish. It is perfect as a side dish for meat and fish cooked in different ways. Cooking green beans is really quick and simple. Besides, the dish is very light and low in calories.
Salmon Salad with Flax Seed Dressing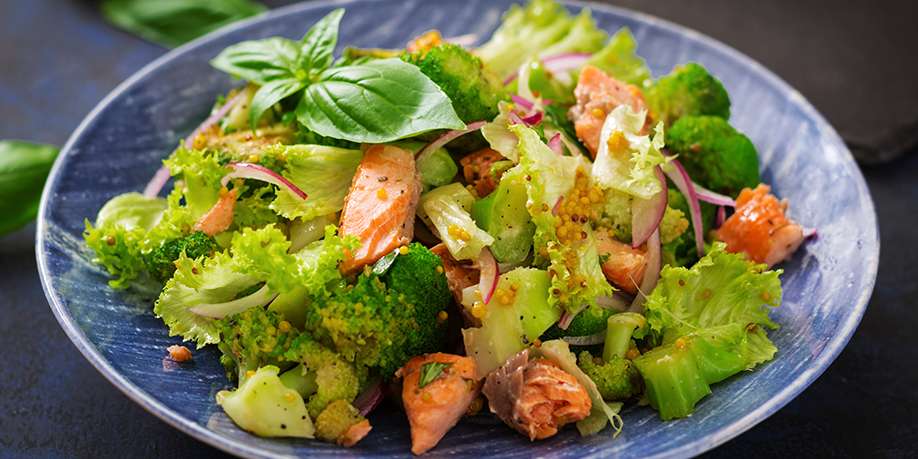 Interesting and easy diabetic-friendly recipe for a salmon salad with a piquant dressing that is not only tasty and healthy, but also great for your figure.
Tuna Salad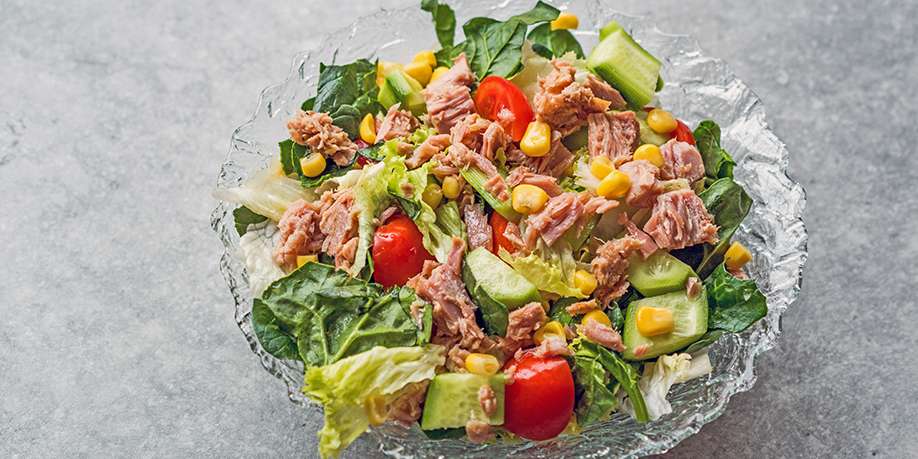 A simple everyday salad that is filling, diabetics-friendly, and a great source of omega-3 fatty acids.
Fruit Salad with Spinach and Chicken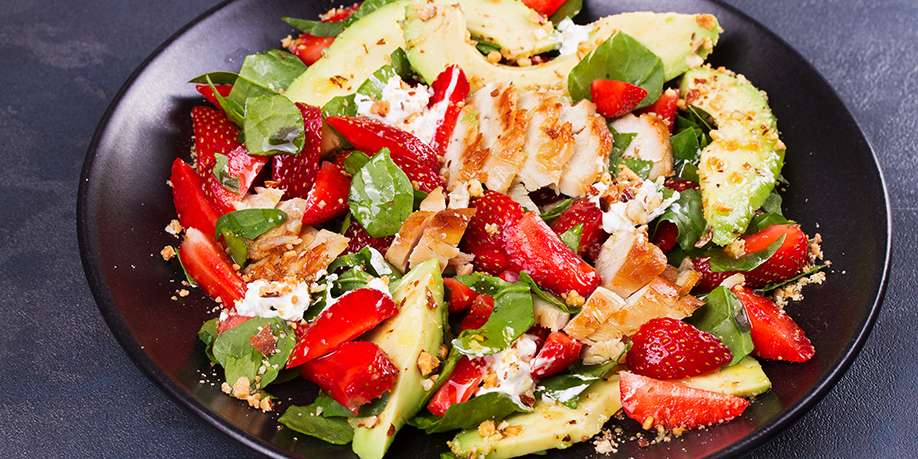 Very quick to make, filling, and diabetics-friendly, this delicious salad will feed 4 hungry people!
Cabbage, Apple, and Carrot Salad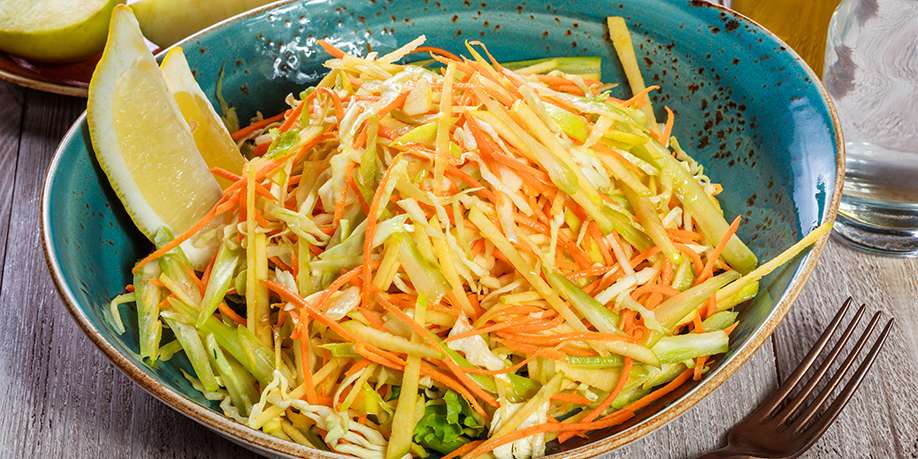 You can eat this light and juicy diabetic-friendly salad with no risk of gaining extra weight. The mix of soy sauce and olive oil give this salad a unique and interesting taste.
Beetroot Salad with Apple, Prunes and Walnuts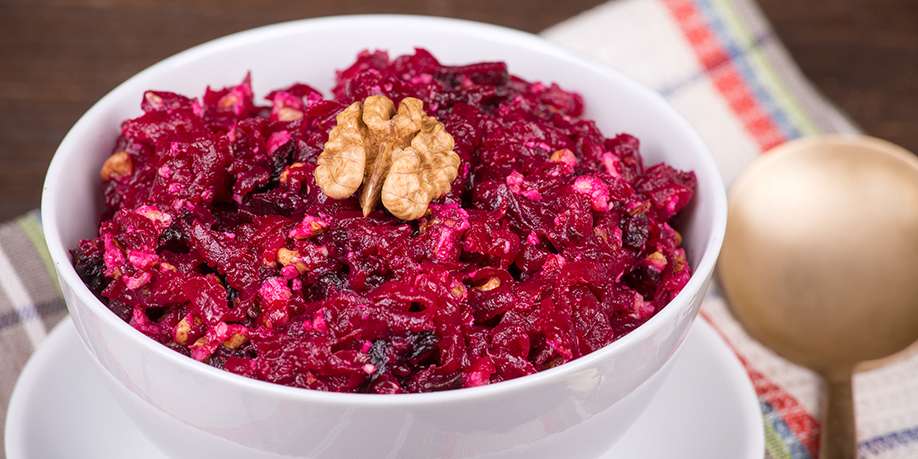 An excellent combination of boiled beets and fresh crispy apple, complemented by prunes and walnuts gives you an easy to make, healthy, and diabetic-friendly salad.
Chicken Breast, Beans, and Tomatoes Salad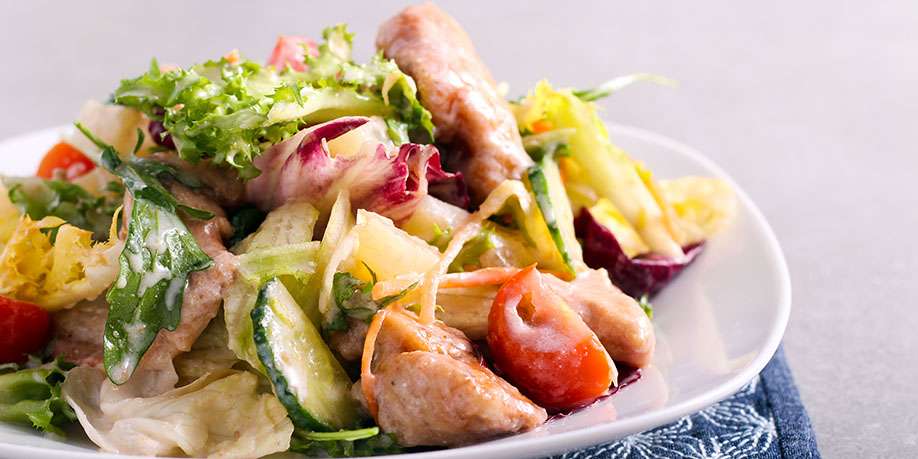 This is a simple, light but filling, diabetic-friendly salad that can easily become your favorite lunch dish.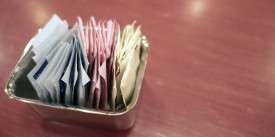 Artificial Sweeteners for People with Diabetes - Benefits and Complications.
Read Next >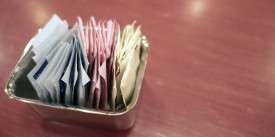 Artificial Sweeteners for People with Diabetes - Benefits and Complications.
Next >










Do you have any questions about your diabetes condition or general questions about diabetes? You can now post those questions in DiabetesIQ Forum and have our diabetes experts answer your questions for FREE! Yes, there is absolutely no catch! - Registration only takes a few seconds and it's FREE. No credit card needed. You can ask any number of diabetes questions, all for FREE! Register today and join the conversation!