Five Guys for People with Diabetes - Everything You Need to Know!
Five Guys for People with Diabetes - Everything You Need to Know!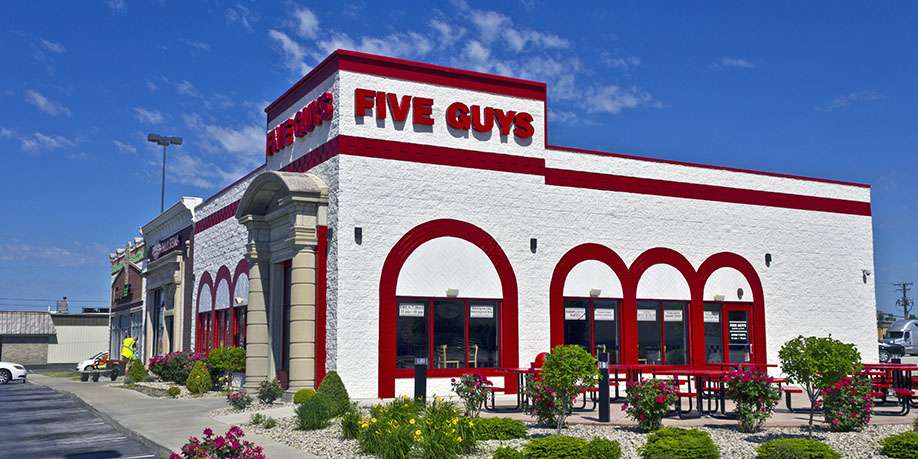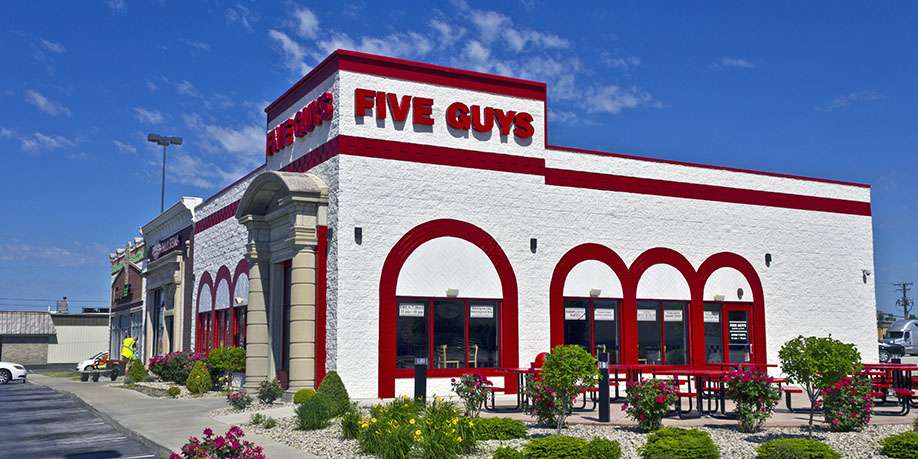 © Jonathan Weiss | Dreamstime.com
Jerry and Janie Murrell, husband and wife, founded Five Guys Burgers & Fries in Arlington, Virginia, in 1986 as a family business. After 30 years, the multibillion-dollar corporation now has hundreds of franchises around the country, including some owned by celebrities such as Shaquille O'Neal. Five Guys is undeniably successful, but if you have diabetes, finding something suitable on the menu is no easy feat.
Handcrafted burgers and fresh-cut fries are the hallmarks of this burger restaurant. They promote the freshness of their products, even if they don't promise to offer healthy options. Fresh ground beef is used in the burgers, and the fries are fried in pure peanut oil.
Five Guys' menu items, like those of many other burger-and-fry joints, are rich in calories, carbs, saturated fat, salt, and cholesterol. If you have diabetes and you are watching your carbs and fat intake, you may find it difficult to find food options on the menu that are appropriate to your condition.
Here's everything you need to know about Five Guys for people with diabetes.
The Five Guys menu is rather straightforward: burgers and fries as well as hot dogs and a number of other items, depending on the location. The official website claims over 250,000 different ways to order a burger at Five Guys, so you are definitely not lacking in options.
Five Guys is known for its compact menu, which is divided into six sections: Burgers, Dogs, Sandwiches, Fries, Milkshakes, and Drinks. Because the choice is limited, the healthiest option in each category usually has the smallest serving size and the fewest calories.
Burgers
Because Five Guys is renowned for its handcrafted burgers, they make up the vast majority of the menu, with eight options. Each regular-sized burger contains two beef patties, while the mini-sized burgers have only one. Customers can customize their burger with any toppings they choose. Since the Little Burgers are smaller, they naturally have fewer calories and saturated fat. The Little Hamburger, made with one patty rather than two, is Five Guys' lowest-calorie burger choice. One burger has 542 calories, 39g carbs, 26g total fat, and 23g protein in just the bun and the patty.
Hot Dogs
Five Guys serves four types of hot dogs: Kosher Style Hot Dog, Bacon Dog, Cheese Dog, and Bacon Cheese Dog. Each is built on a classic foundation, a hot dog and a bun, but the toppings are different. The nutrition profile of the Kosher Style Hot Dog is the best of the four options. Each serving has 520 calories, 40 grams of carbs, 35 grams of fat, and 18 grams of protein.
Sandwiches
Five Guys serves four sandwiches: Veggie Sandwich, Grilled Cheese Sandwich, Cheese Veggie Sandwich, and BLT. Because this category is largely meatless, most of its items are appropriate for vegetarians. The Veggie Sandwich is the healthiest option on the entire Five Guys menu. The sandwich is made with grilled onions, mushrooms, lettuce, green peppers, and tomatoes. You can add more vegetables and seasonings if you choose. Each sandwich has 284 calories, 46g carbs, 9 grams total fat and 7 grams of protein.
Drinks
Water has no calories or carbs, so it's a fantastic way to balance out other higher-calorie foods on the menu. If you prefer something tastier, the FUZE Unsweetened Iced Tea has no calories or sugar.
What to avoid at Five Guys if you have diabetes?
Some of the items on the Five Guys menu are completely unsuitable for someone with diabetes because of the large amount of carbs they contain.
Fries
Five Guys' fries are almost as popular as their burgers. The fries are available in two varieties: Five Guys Style and Cajun Style. Both are made with fresh cut potatoes cooked in pure refined 100% peanut oil, which is naturally cholesterol-free. The bad news is that even the smallest size contains no less than 72 grams of carbs and 526 calories.
Milkshakes
Another super popular option on the Five Guys menu are milkshakes that consumers can customize with their favourite toppings and tastes. Vanilla, chocolate and malted milk are among the flavours on offer. Toppings range from sweet mix-ins like bananas to salty mix-ins like bacon chunks. Unfortunately, just the base of the milkshakes has 84 grams of carbs and 670 calories, which makes them unsuitable for people with diabetes.
It's not impossible to eat a low-carb meal at Five Guys – you just need to pay attention to the nutritional information provided on the menu. Customizing your meal is always a good idea to reduce the number of carbs you consume. For example, you can enjoy a burger or a hot dog by removing half of the bun and spicing it up with low-carb toppings.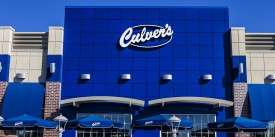 Culver's for People With Diabetes - Everything You Need to Know!
Read Next >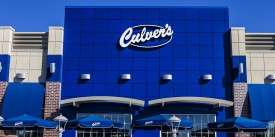 Culver's for People With Diabetes - Everything You Need to Know!
Next >










Do you have any questions about your diabetes condition or general questions about diabetes? You can now post those questions in DiabetesIQ Forum and have our diabetes experts answer your questions for FREE! Yes, there is absolutely no catch! - Registration only takes a few seconds and it's FREE. No credit card needed. You can ask any number of diabetes questions, all for FREE! Register today and join the conversation!