Jimmy John's for People with Diabetes - Everything You Need to Know!
Jimmy John's for People with Diabetes - Everything You Need to Know!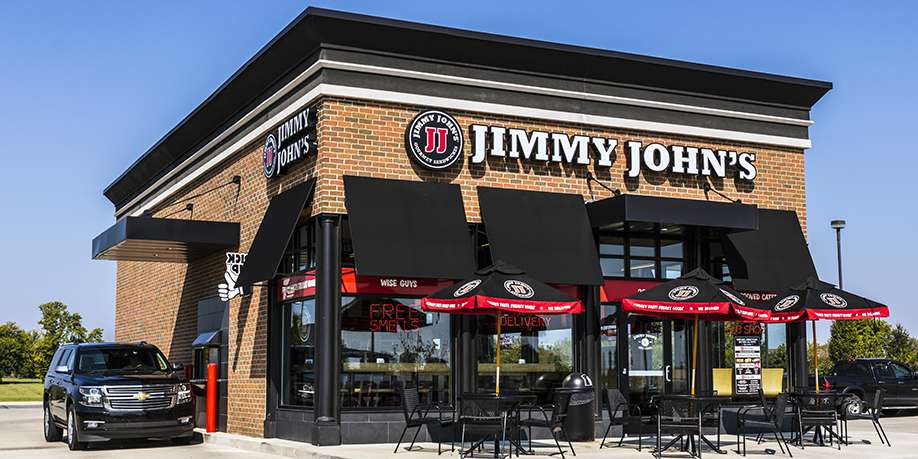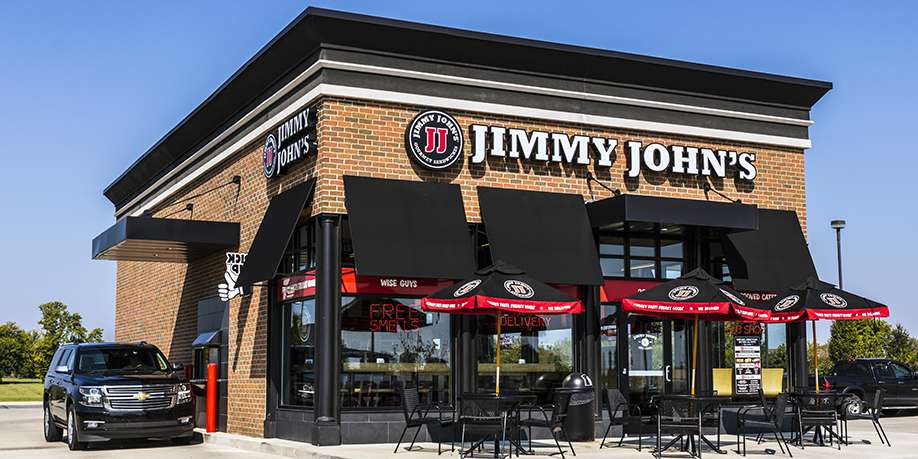 © Jonathan Weiss | Dreamstime.com
Jimmy John's is a popular fast-food restaurant that first opened in 1983 in Illinois. Today, there are more than 2,800 Jimmy John's locations across the U.S. The menu focuses on gourmet sandwiches that take inspiration from Chicago street food.
If you live with diabetes, it may be a bit difficult to find something suitable to eat at Jimmy John's. That's because most sandwiches have a high amount of carbohydrates that may cause a spike in your blood sugar levels.
Fortunately, there are some options to try if you find yourself at a Jimmy John's with your family and friends. Here's everything you need to know about navigating the Jimmy John's menu if you have diabetes.
Sandwiches
The best sandwich you can have at Jimmy John's if you need to watch your carbs and sugar intake is the Plain Slim Turkey Unwich, which has just 2 grams of carbohydrates and 1 gram of sugar. The sandwich also packs 14 grams of protein and only 70 calories. The carbohydrate content of each Jimmy John's Unwich is 10g or less, making them a terrific choice if you're monitoring your carb intake.
Other low carb Unwich options include:
Bootlegger Club Unwich (4g carbs)

Club Lulu Unwich (4g carbs)

Hunter's Club Unwich (3g carbs)

J.J.B.L.T Unwich (3g carbs)

Turkey Tom Unwich (4g carbs)
One of the best things about Jimmy John's is that you can customize your sandwich any way you like. This makes the restaurant a good choice for diabetics because you can easily take out ingredients that are high in sugar and carbohydrates.
Any of the following components can be used to produce a diabetes-friendly sandwich at Jimmy John's:
Avocado spread, mustard, mayonnaise, or oil and vinegar are all good options.

Unwich wrap

Provolone cheese

Bacon, roast beef, or turkey breast

Vegetables (including lettuce, sprouts, tomato, cucumber, peppers, pickles, and onion).
If you want to enjoy some of the other options on the menu, here are some tips for customizing a Jimmy John's sandwich to make it healthier.
Scoop out your sub. When choosing between a sandwich on French bread, ask the person who is cooking your sandwich to scoop the filling off the top half of a French bread sub. This simple request can easily result in a 100-calorie reduction.


Reduce the size of your sub by half. While cutting a sandwich does not impact the calorie or carb total, it may help you to consume fewer calories and carbohydrates.


Select meats that are lower in fat because it's not just carbs you should be mindful of if you have diabetes. If you're attempting to keep your calorie intake under control, turkey, ham, and roast beef are the best meat options to choose from. The fat and sodium content of high-calorie alternatives such as tuna salad mixed with mayonnaise and processed meats such as salami can be rather high.


Make good use of your toppings. If you want to switch up the texture and flavor of your sub, consider spreading a thin layer of avocado on top instead of mayo. This substitution results in a savory sandwich that contains less saturated fat while still providing all the benefits of healthy fat.


In order to add crunch without increasing the number of carbs or calories, add lots of veggies to your sub.
Sides
While Jimmy John's menu is primarily devoted to its sandwich selections, it contains a few sweet or savory options such as potato chips and cookies.
The best side on the menu suitable for people with diabetes is the Jumbo Kosher Dill Pickle. A serving has 20 calories, 0 grams of fat, 4 grams of carbohydrates, 1 gram of sugar, 1 gram of protein, and 1,710 milligrams of sodium.
Drinks
Even though plain water is usually the most nutritious beverage option, if you're looking for something with a little more flavor, choose the sugar free Lipton iced tea from, which contains 0 calories, 0 g of carbs, and 0 g of sugar.
What to Avoid at Jimmy John's if You Have Diabetes?
Some of the items on the Jimmy John's menu you should steer clear of if you have diabetes include any of the JJ Gargantuan Sandwiches, which have over 75 g of carbs per serving, the Triple Chocolate Chunk Cookies, and any of the fruit juices and soda drinks.
Jimmy John's is a popular choice for fresh ingredients and made-to-order sandwiches. The ability to substitute a lettuce wrap for bread, which cuts the calories and carbs, is a menu option that sets it unique from other sandwich restaurants.
Jimmy John's makes it simple to tailor a sandwich to your specific dietary requirements and preferences. You can make a nice, enjoyable, and generally nutritious meal if you make sure you read the nutrition information for the ingredients on the menu.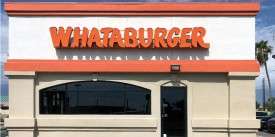 Whataburger For People With Diabetes: Everything You Need to Know!
Read Next >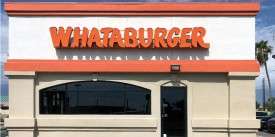 Whataburger For People With Diabetes: Everything You Need to Know!
Next >










Do you have any questions about your diabetes condition or general questions about diabetes? You can now post those questions in DiabetesIQ Forum and have our diabetes experts answer your questions for FREE! Yes, there is absolutely no catch! - Registration only takes a few seconds and it's FREE. No credit card needed. You can ask any number of diabetes questions, all for FREE! Register today and join the conversation!