Whataburger For People With Diabetes: Everything You Need to Know!
Whataburger For People With Diabetes: Everything You Need to Know!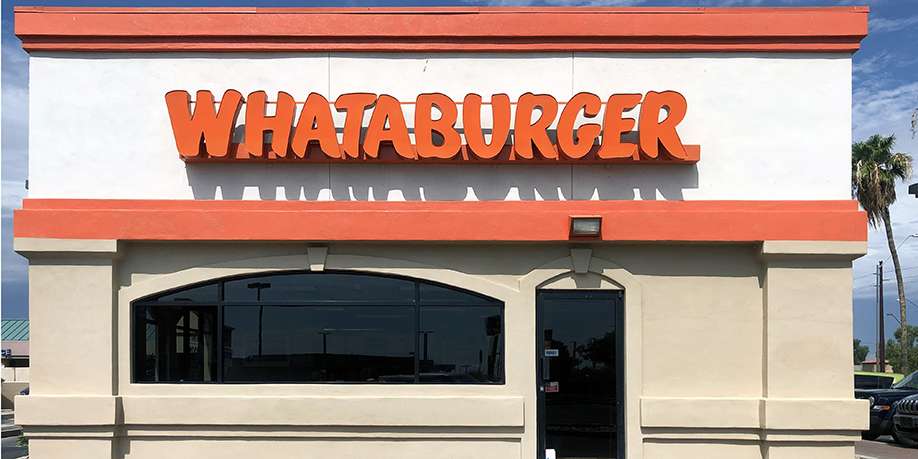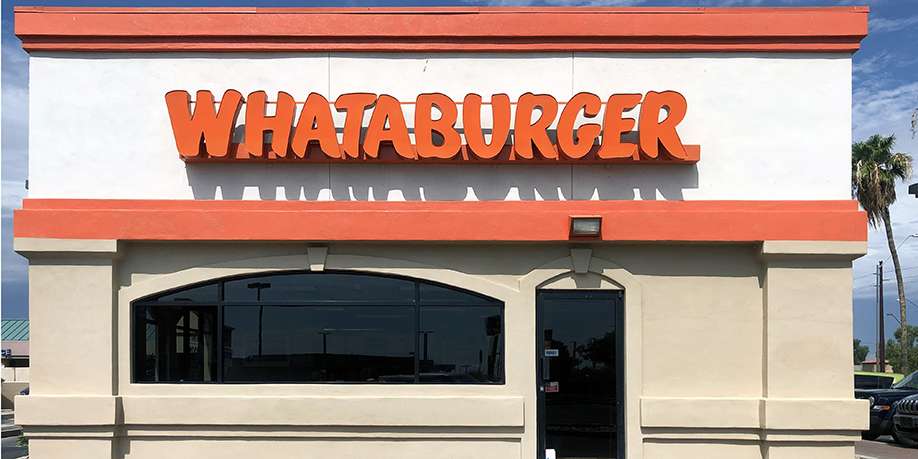 © Phartisan | Dreamstime.com
Family-owned and operated with over 800 locations across the country, Whataburger makes every one of their burgers to order. Established over six decades ago in 1950, Whataburger came about when Harmon Dobson decided to make a burger so big it took two hands to hold and would make everyone exclaim "What a Burger!" He named his first-ever, humble burger stand which was located on Ayers Street in Corpus Christi, Whataburger!
Although burgers tend to be loaded with lots of carbs and calories, people with diabetes can still enjoy a meal at Whataburger. Just keep in mind that your best bet is to not choose a combo as those usually come with the most harmful things on the menu, such as French fries and soft drinks.
Let's take a look at Whataburger's has to offer to see what options are available for you if you have diabetes.
Burgers & Other Sandwiches
Whataburger features burgers, chicken sandwiches, and fish sandwiches available on their menu for lunch and dinner. We're now going to explore a few of their best and worst choices:
The BEST Sandwich Options:
● BEST Burger: The Whataburger Patty Melt. Though the Patty Melt has more calories than several other burger choices, it has (by far) the lowest sugars and carbs. 940 calories, 45g of carbs, and 6g of sugar. However, a sandwich would still be a better option.
● BEST Chicken Sandwich: We suggest you to get the Chicken Fajita Taco. It has 340 calories, 31g of carbs, and 1g of sugar. Your best actual chicken sandwich is the Grilled Chicken Melt with 390 calories, 39g of carbs, and 6g of sugar.
The WORST Sandwich Options:
● WORST Burgers: Avoid the Mushroom Swiss Burger. It has a whopping 1,110 calories, 61g of carbs, and 11g of sugar. The Triple Meat Whataburger isn't far behind in calories at 1,070 and has 62g of carbs and 12g of sugar.
● WORST Chicken Sandwich: The Honey BBQ Chicken Strip Sandwich is best to avoid. It contains 890 calories, a whopping 87g of carbs, and 17g of sugar! With similar numbers, the Buffalo Ranch Chicken Strip Sandwich is also a no-go.
QUICK TIP: You can order any Whataburger sandwich without the bun! It shaves anywhere from 230 to 310 calories and often 50%+ of the sugar and carbs off the sandwich.
Breakfast
Whataburger has a surprising range of breakfast options on the menu. Ranging from biscuit sandwiches to taquitos, pancake platters, you have plenty of choice. Our suggestion is simple:
TRY TO AVOID pancakes, Cinnamon Rolls, and other such sweets that are chock-full of carbs and sugars.
INSTEAD, order a la carte! Go for grits (100 calories, 22g carbs, 0g sugar ), A Taquito with bacon or sausage (370 calories, 28g carbs, 1g sugar), or a Jalapeno Cheddar Bacon Biscuit (500 calories, 31g carbs, 0g sugar).Desserts & Snacks & Drinks.
It's best to avoid desserts and sugary soft drinks when going to a fast-food restaurant, but if it is an absolute must-have, we suggest either the Fruit Chews which contains 80 calories, 19g of carbs, and 11g of sugar, or the Apple Pie which has 240 calories, 34g of carbs, and a surprisingly lower 7g of sugar. The best way would be to share your portion with someone.
All of Whataburger's Soft Drinks, Milkshakes, and Malts should be avoided at all costs, Instead, try the Small Minute Maid Lemonade Light. It has 10 calories, 3g of carbs, and 0g of sugar. A Small Diet Doctor Pepper or a Small Caffeine Free Diet Coke also may be a good option with 0 calories, 0g of carbs, and 0g of sugar.
DRINK TIP: Some Whataburgers offer a ½ UnSweet Tea and ½ Lemonade option! A fun option and the 32oz. only contains 10 calories, 3g of carbs, and 0g of sugar! What's the BEST Whataburger Meal Option?
Burger joints can be hard to navigate when you're trying to be health-conscious or have diabetes. However, as seen above, there are a few suitable options. The very best option in Whataburger is the one with smallest amount of sugar and calories. For that reason, our favorite option is the Cobb Salad with Grilled Chicken! Here is why:
It only contains 430 calories, 10g of carbs, and 3g of sugar. You can choose from a variety of salad dressing options. The Jalapeno Ranch Dressing is a great option and has 280 calories but only 2g of carbs and 1g of sugar!
You can choose to add extra items to beef up your meal without beefing up your carbs and sugar intake too much. Those items include Bacon (25 calories, 0 carbs, 0 sugar), Grilled Peppers and Onions (25 calories, 3 carbs, 1 sugar), Avocado (90 calories, 4 carbs, 0 sugar), or Fire Roasted Brown Mushrooms (15 calories, 1 carb, 0 sugar).
The Bottom Line
There are some really good meal options at your local Whataburger, like the Cobb Salad and the Grilled Chicken Melt, but to make sure you get the best possible options, check out Whataburger's Nutritional Guide. You can also call your local Whataburger to see what drink options and seasonal sandwiches they have available so you can enjoy a super-smooth visit.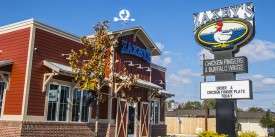 Zaxby's For People with Diabetes - Everything You Need to Know!
Read Next >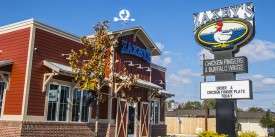 Zaxby's For People with Diabetes - Everything You Need to Know!
Next >










Do you have any questions about your diabetes condition or general questions about diabetes? You can now post those questions in DiabetesIQ Forum and have our diabetes experts answer your questions for FREE! Yes, there is absolutely no catch! - Registration only takes a few seconds and it's FREE. No credit card needed. You can ask any number of diabetes questions, all for FREE! Register today and join the conversation!