Marco's Pizza for People with Diabetes - Everything You Need To Know
Marco's Pizza for People with Diabetes - Everything You Need To Know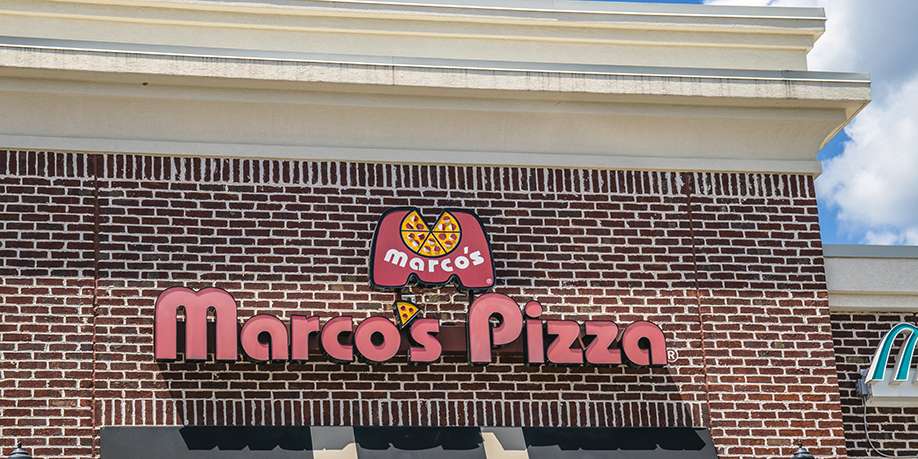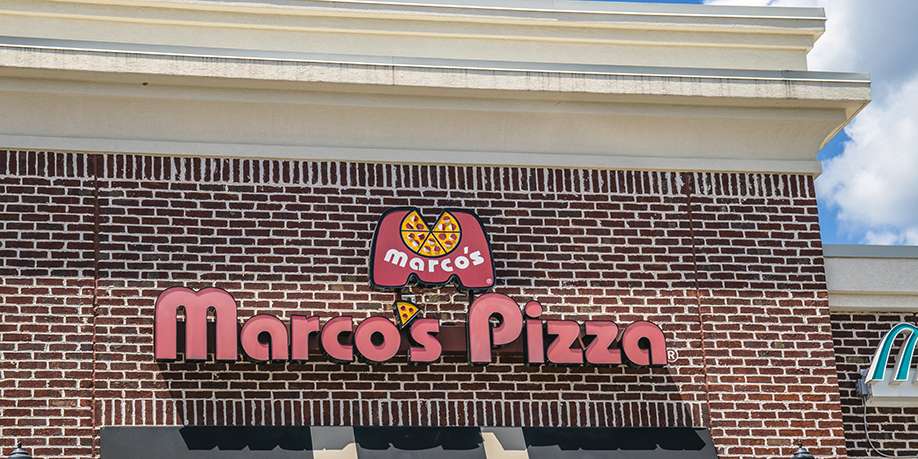 © Billy Blume | Dreamstime.com
Marco's Pizza is an Italian American restaurant chain with a menu that features everything you would expect from an Italian joint. From pizza slices and subs to calzones and buttery bread, Marco's pizza is a carb lover's delight. Unfortunately, that doesn't work well for people living with diabetes.
Pasquale "Pat" Giammarco, an Italian immigrant to the United States, started Marco's in 1978. That could explain why Marco's pizza, calzones, and even salads are so tasty. So can you enjoy anything at Marco's Pizza if you have diabetes and you are watching your carb intake?
It's quite difficult to find something diabetes-friendly at Marco's Pizza. The salads and chicken dippers are your best bet, as they are the only items with a relatively low amount of carbs. If you want to enjoy any pizzas, the only option you have is to request a crustless pizza.
Here's what you can order at Marco's Pizza if you happen to find yourself there in the company of friends and family.
Salads
Most people don't go to Marco's Pizza for salads, but since they are low carb, they're a good choice for those who need to keep an eye on their blood sugar levels.
The Italian Chef Salad is a good choice, as it has just 15 grams of carbs and 220 calories per serving. Besides, the salad is quite filling. It contains a freshly cut lettuce mix, salami, ham, cheese, onions, sliced tomatoes and croutons.
You can also choose the Chicken Caesar Salad, which has 14 grams of carbs, but almost double the calories (380). While this is not the healthiest salad because of the fat in the dressing and parmesan shavings, it's still a better choice than any of the pizza slices and calzones.
Chicken Dippers and Wings
Marco's Pizza Chicken Dippers are boneless, all-white meat chicken fingers that come with one complimentary dipping sauce. There are 4 grams of carbs in each dipper, so you can have a few without going over the recommended daily intake of carbs.
The wings at Marco's are another good option because they only contain 1 gram of carbs. Unfortunately, they are quite high in calories and fat, but they are still a valid option from a low-carb point of view.
Pizza in a Bowl
Crustless pizza is not just like the real thing, but if you want to be able to enjoy some of the famous toppings at Marco's while watching your blood sugar intake, that's the only option you have. The good news is that Marco's makes it easy to enjoy a low-carb pizza – the crustless pizza is actually on the menu, which means that you don't have to feel bad about making extra requests to accommodate your diet when ordering.
You can choose from a wide range of pizza toppings for your crustless treat, including pepperoni, Italian sausage, ham, bacon, green peppers, mushrooms, three cheeses and Marco's signature Romesan (parmesan herbs with spices). A typical crustless pizza at Marco's has 14 grams of carbs, but that might vary according to the toppings you choose. Make sure you look closely at the nutritional information provided on the menu before ordering.
Subs
If you want to enjoy a sub at Marco's Pizza, the best option is the 6-inch veggie sub, which has a total of 44 grams of carbs and just 3 grams of sugar. While the sub is also available in a foot-long version, the amount of carbs for that one is too high.
The Italiano sub has 42 grams of carbs and 3 grams of sugar, which makes it low carb, but it's quite unhealthy for other reasons. The 6-inch version has 720 calories, 16 grams of fat and a whopping 1,950 mg sodium.
Desserts
While all the desserts at Marco's are quite high in carbs and sugar, some are better than the others are. The signature CinnaSquares are the better choice because each serving has 12 grams of carbs and 80 calories. On the other hand, the Double Chocolate Brownie has 50 grams of carbs and a whopping 33 grams of sugar per serving. That's the equivalent of eight teaspoons of sugar, which is quite a lot for a small square even if you don't have diabetes.
What to avoid at Marco's Pizza if you have diabetes?
All regular pizzas with crust are off limits because of the high amount of carbs in the crust. Calzones are also carb bombs, with the Pepperoni Calzone having 95 grams of carbs and 960 calories. You should also avoid all sugary drinks and dipping sauces as they contain too much sugar.
Bottom line
The crustless pizzas, salads and chicken are some of the low-carb options you can order at Marco's Pizza. Make sure you look at the nutritional information on the menu to find the lowest-carb options for your toppings. As long as you stay away from pizzas, calzones, and dessert, it's possible to enjoy a treat at Marco's pizza even if you have diabetes.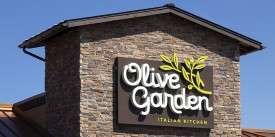 Olive Garden for People with Diabetes - Everything You Need to Know!
Read Next >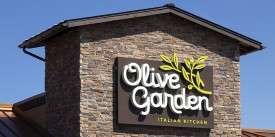 Olive Garden for People with Diabetes - Everything You Need to Know!
Next >










Do you have any questions about your diabetes condition or general questions about diabetes? You can now post those questions in DiabetesIQ Forum and have our diabetes experts answer your questions for FREE! Yes, there is absolutely no catch! - Registration only takes a few seconds and it's FREE. No credit card needed. You can ask any number of diabetes questions, all for FREE! Register today and join the conversation!