Plant-Based Meat for People With Diabetes
Plant-Based Meat for People With Diabetes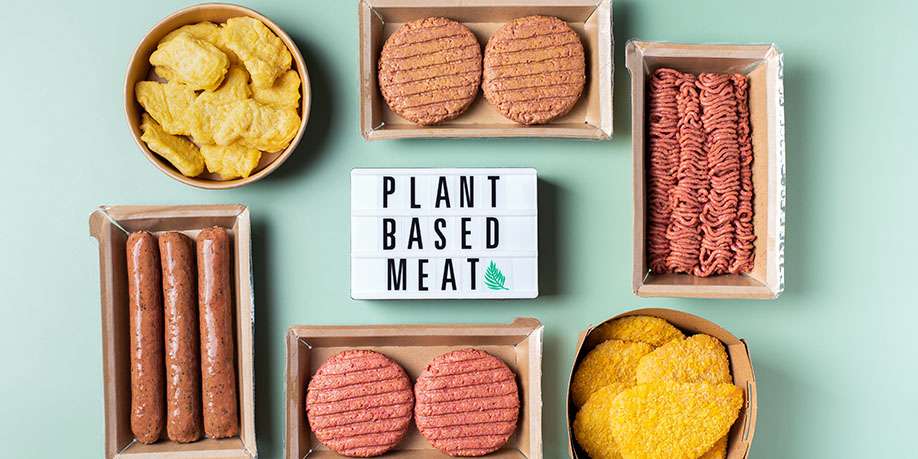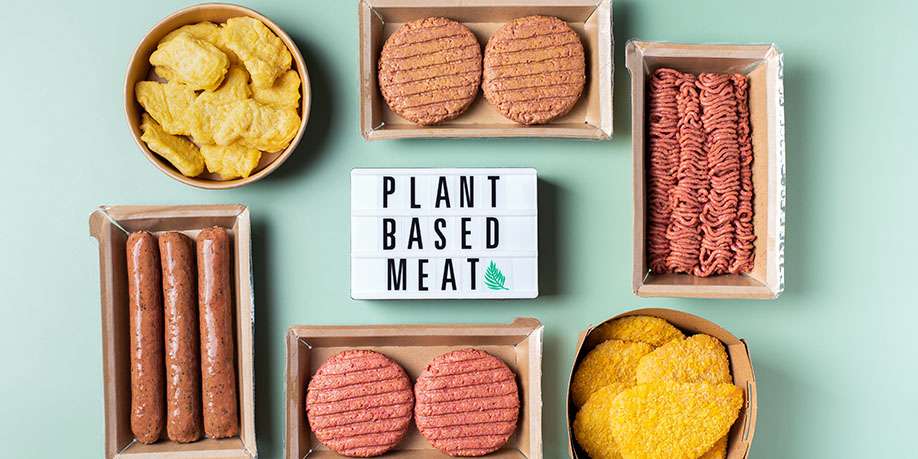 © Aamulya | Dreamstime.com
Diabetes and plant-based diets are definitely not incompatible. More and more people opt not to consume meat or restrict their meat consumption for a variety of environmental, ethical, and religious reasons.
Vegetarian or vegan sources of protein can readily meet your protein needs, while plant-based sources of fat, such as olive oil, can easily meet your fat needs. The good news is that many of the plant-based meat options available on the market are low in carbs, which makes them suitable for people who live with diabetes.
Are plant-based meat alternatives a healthy option if you have diabetes?
Plant-based meat replacements are becoming increasingly popular, with supermarkets and restaurants now selling meatless "hamburgers" and "sausage" that look and taste almost just like real thing. Some people consume these products because they are vegetarian or vegan, while others do so because they believe "meatless meat" is healthier and may even aid weight loss, which is the goal of many people who live with diabetes.
Meat-substitute burgers have an advantage over beef when it comes to health. Because they're plant-based (Beyond Meat utilizes pea protein, while Impossible Foods uses soy and potato protein), they're high in fiber and lower in cholesterol than animal products. But when it comes to carbs, the news is not always that good. Plant-based burgers, for example, typically have more carbs than beef because they are made from vegetables.
What types of plant-based meat are low carb?
There are several high-protein meat replacements available in grocery shops these days, and new variations are introduced on a regular basis. Beyond Meat, Tofurkey, Gardein, Impossible Foods, and Quorn are some of the most well-known brands. The amount of carbs per serving differs from one product and brand to another. Here are the carbs per serving amount you should expect to find in the most popular plant-based meat alternatives on the market.
Beyond Meat
The Beyond Burger: 6 grams of carbs per serving

Beyond Chicken Strips: 5 grams of carbs per serving

Beast Burger: 7 grams of carbs per serving

Feisty Crumble: 1 gram of carbs per serving
Impossible Foods
Impossible Burger: 5 grams of carbs per serving

Impossible Chicken Nuggets: 18 grams of carbs per serving
Tofurkey
Tofurkey Chick'n: 8 grams of carbs per serving

Tofurkey Kielbasa: 8 grams of carbs per serving

Tofurkey Hot Dogs: 5 grams of carbs per serving
Quorn
Meatless Chicken Strips: 2 grams of carbs per serving

Quorn Pieces: 1.7 grams of carbs per serving
Gardein
Teriyaki Chick'n Strips: 4 grams of carbs per serving

Beefless Ground: 8 grams of carbs per serving
Is the Impossible Burger a good option if you have diabetes?
The Impossible Burger is a plant-based patty made up of a few key elements that have been engineered to give it a "beefy" appearance and flavour. Impossible meat can have a rich meaty texture and deliver protein nutrition by combining soy and potato proteins. The Impossible Burger (and sausage) has elevated plant-based eating to new heights. It may now be found at places like Whoppers, Starbucks breakfast sandwiches, and the grocery store, allowing you to live out your vegan chili dog fantasies. The good news is that a serving only has 9 grams of carbs, which makes it ideal if you have to watch your sugar levels.
What other plant-based foods can you eat if you have diabetes?
Grains, bread, starchy vegetables, and fruits can all contribute to a high carbohydrate content in vegetarian and vegan diets. It is, however, possible to have a low-carb vegetarian or vegan diet.
Foods high in protein and fat, low in carbohydrates, and free of animal products include the following:
Tofu

Seitan

Tempeh

Coconut oil

Avocados

Seeds
Tofu, seitan, and tempeh are all diabetes-friendly vegan meat replacements that are high in protein. They're delicious high-protein, low-carb choices that can be prepared in a variety of ways. With these meatless options, you can still enjoy all of your favourite recipes.
How can I find plant-based meat in a store?
Nowadays, there are many companies on the market that produce plant-based meats and you can find plenty of their products available in stores. When in a supermarket, simply look for these brands on the packaging to locate plant-based meats: Alpha Foods, Amy's Kitchen, Beyond Meat Company, BOCA, Daring Foods, Field Roast, Gardein, Hungry Planet, Impossible Foods, Lightlife, Meatless Farm, Moku Foods, No Evil Foods, Morningstar Farms, Quorn, Sweet Earth, The Very Good Butchers, Tofurky, Upton's Naturals.
Is it healthy to eat vegan as a diabetic?
If you have type 1 or type 2 diabetes, a healthy vegan diet is safe. Plant-based diets do, in fact, have lower levels of certain nutrients than animal products. However, a vegan diet can provide you with all of the nutrients your body requires. All you have to do is:
Make a meal plan.

Consume enough calories

Consume a wide range of foods.
Your doctor may also recommend that you take a vitamin supplement. If you want to go vegan and you have diabetes, speak with a licensed dietitian first. Look for someone who has prior experience working with diabetics. It's a good idea to get bloodwork done once a year after you start your diet. To ensure that your diet is on track, your doctor can examine your levels of B12, vitamin D, iron, and calcium. If not, they can assist you in finding vitamins or other ways to compensate.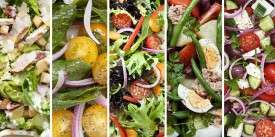 Best Salads for People with Diabetes – Everything You Need to Know
Read Next >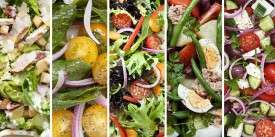 Best Salads for People with Diabetes – Everything You Need to Know
Next >










Do you have any questions about your diabetes condition or general questions about diabetes? You can now post those questions in DiabetesIQ Forum and have our diabetes experts answer your questions for FREE! Yes, there is absolutely no catch! - Registration only takes a few seconds and it's FREE. No credit card needed. You can ask any number of diabetes questions, all for FREE! Register today and join the conversation!