Red Robin For People With Diabetes - Everything You Need To Know!
Red Robin For People With Diabetes - Everything You Need To Know!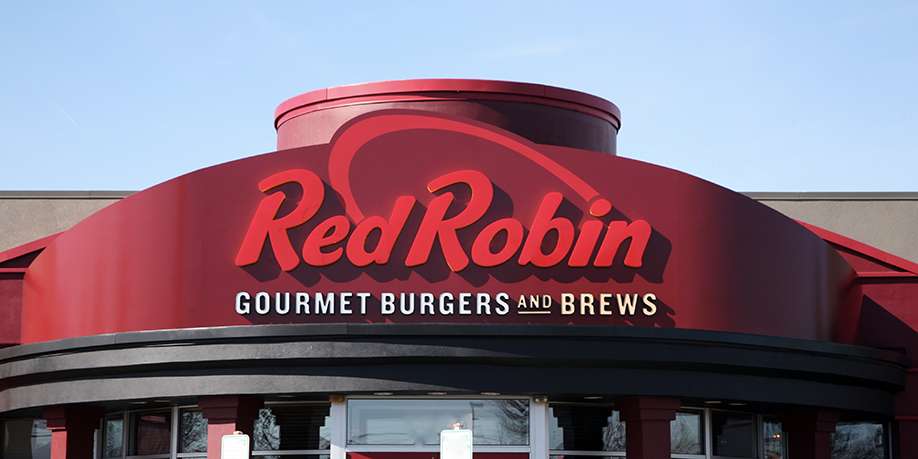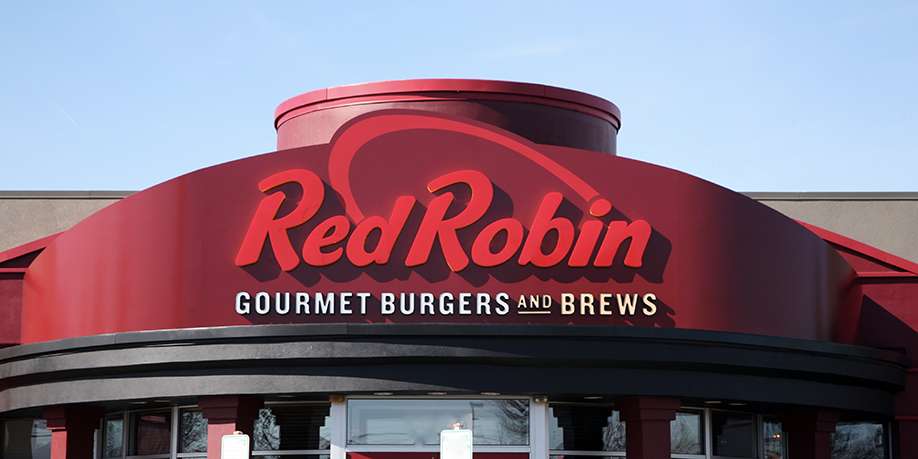 © Calvin L. Leake | Dreamstime.com
Since its founding in Washington in the 1940s, Red Robin has become renowned for its beer, which it serves in a variety of styles. Red Robin's menu includes a typical line-up of fast-food classics such as burgers, chicken wings, sandwiches, and shakes, but it also includes a tavern menu with entrees such as their gourmet burgers, appetizers, soup and salad, dessert, and alcoholic beverages, among other things.
Bottomless fries and drinks, which are a distinctive feature of Red Robin's menu, may offer a challenge if you're trying to keep track of your serving sizes as you manage your diabetes. Make sure you use Red Robin's online nutrition calculator to get an idea of what you'll be eating before you go to the restaurant.
Fortunately, multiple things on the Red Robin menu are suitable for people who live with diabetes. Since the food at Red Robin is typically laden with carbs, sugar and fats, you will have to do a little more digging in order to discover something that is low in carbohydrates.
The most important rule to remember is ordering your burgers in a lettuce wrap or skipping the bun altogether. You should also remember to skip the ketchup as well because there are approximately 25 grams of sugar per serving in it. From then, it is the same old story as with most fast food outlets — stay away from anything that has been breaded, avoid overly sweet sauces, and definitely stay away from the fries.
What can you eat at Red Robin if you have diabetes?
California Chicken Sandwich
This sandwich is made from grilled chicken breast, house-made guacamole, provolone cheese, bacon, pickles and lettuce with mayonnaise and tomatoes served on a bun. This sandwich contains 490 calories and 33.5% of your daily fat intake without the bun. It also contains 7 grams of carbohydrate, 1 gram of fiber, and 35 grams of protein. Order the California chicken sandwich without the bun and a side house salad with Bleu cheese dressing instead of French fries.
Sear-ious Salmon
The seared salmon comes with a 6-ounce blackened salmon filet, bruschetta salsa, and unlimited steamed broccoli. It has 520 calories, 13 grams of carbohydrates, 40 grams of fat, 4 grams of fiber, and 37 grams of protein. You won't have to do much to make this dish your own. If you want to lose a few grams of carbs, though, skip the salsa.
Ensenada Chicken Platter
The Ensenada chicken platter comes with two grilled chicken breasts, house-made salsa and a salsa-ranch dressing. A mix of greens, tomatoes, cheddar cheese, and tortilla strips are included in the dish. A serving of this meal has 470 calories, 18 grams of fat, 20 grams of carbohydrates, 59 grams of protein and 6 grams of fiber. By omitting the salsa-ranch dressing, you can cut the carb count by 4 grams. You'll also need to skip the tortilla strips.
Avo-Cobb-O Salad
Chicken breast, Bleu cheese crumbles, bacon, tomatoes, hard-boiled eggs, croutons, and avocado are served over a bed of mixed greens in the avo-cobb-o salad. It comes with a dressing of your choosing. A serving has 510 calories, 26 grams of fat, 26 grams of carbohydrates, 9 grams of fiber, and 50 grams of protein. By omitting the croutons, you can cut down on carbs. The Bleu cheese dressing has 0 grams of carbohydrates and is the best choice for your salad.
Chicken Tortilla Soup
Chicken Tortilla Soup has 200 calories, 9 grams of fat, 860 milligrams of sodium, 19 grams of carbohydrate, 4 grams of sugar, and 10 grams of protein per cup. The chicken tortilla soup has a low calorie and saturated fat content per cup serving. You get a balance of nutrients in a substantial and hot meal with 10g of protein and just 19g of carbs.
What to avoid at Red Robin if you have diabetes?
At Red Robin, you can choose from a variety of low-carb alternatives with a few tweaks. However, there are several foods that you cannot eat if you have diabetes. These include all fried foods such as onion rings, garlic toast, French fries, as well as all desserts and shakes.
Bottom line
Red Robin offers a wide range of burgers, but many of them are loaded with sugary sauces and other ingredients that you should avoid if you have diabetes. The Sear-ious salmon entree with steamed vegetables or a bunless burger without the sauce are also excellent choices. In place of the conventional wheat bun, Red Robin offers a wedgie burger wrapped in lettuce.
A salad with Bleu cheese dressing, which has 0 grams of carbohydrates, is also an option. Reach for Red Robin's house salad, which is low in saturated fat and sugar and high in fiber, to stick to a diabetes-friendly diet. When dining out, stick to water or unsweetened tea as your beverage of choice.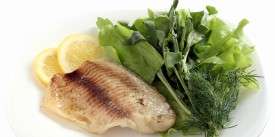 Best Tilapia Dishes for People with Diabetes – Everything You Need to Know
Read Next >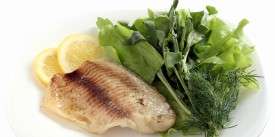 Best Tilapia Dishes for People with Diabetes – Everything You Need to Know
Next >










Do you have any questions about your diabetes condition or general questions about diabetes? You can now post those questions in DiabetesIQ Forum and have our diabetes experts answer your questions for FREE! Yes, there is absolutely no catch! - Registration only takes a few seconds and it's FREE. No credit card needed. You can ask any number of diabetes questions, all for FREE! Register today and join the conversation!