Texas Roadhouse for People with Diabetes - Everything You Need to Know!
Texas Roadhouse for People with Diabetes - Everything You Need to Know!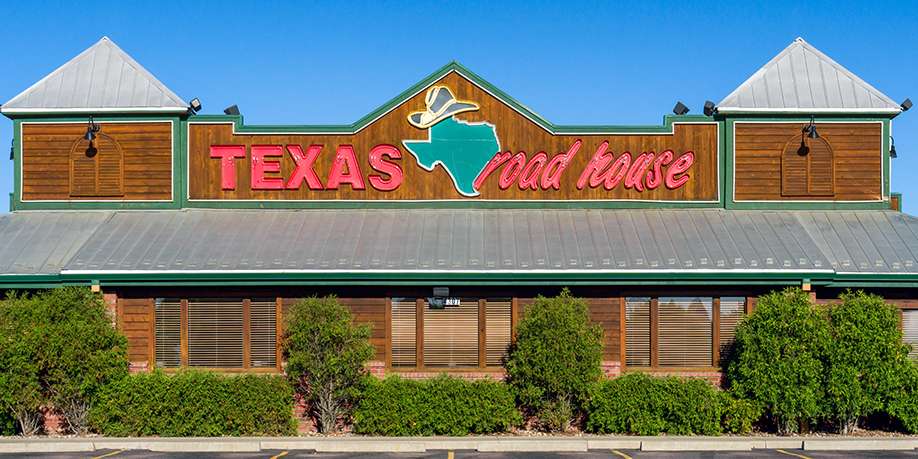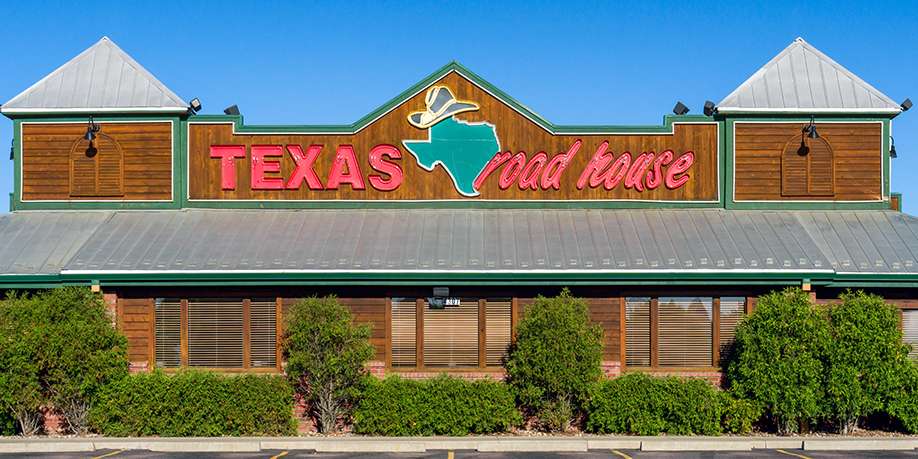 © Ken Wolter | Dreamstime.com
Texas Roadhouse is more than a steakhouse, and it sports a full menu of family-style favourites. While Texas Roadhouse is known for its steak, the restaurant also serves salads, burgers and sandwiches, country-inspired meals, and seafood. A variety of appetizers, sides, and desserts are also available at the restaurant.
The menu at Texas Roadhouse can be difficult to navigate if you have type 1 or type 2 diabetes. The majority of the meals are heavy in calories, fat, and carbohydrates, several of them also high in sodium. However, it's possible to find various low-carb items on the menu so you can enjoy a meal at Texas Roadhouse with your family and friends while still keeping your blood sugar levels in check.
Tips for Ordering a Low Carb Meal at Texas Roadhouse
For a meat-based meal that's low in carbs, steakhouses are a fantastic choice. However, you must be cautious about what you serve with and on your steak.
Here are some quick tips to follow when ordering at Texas Roadhouse:
Steak is your best option

—whenever you go to a steakhouse, always order steak. Unlike burgers, steaks aren't usually slathered in sugary sauces. Even the chicken specials and country meals are deep-fried or coated in gravy at Texas Roadhouse. To make it low-carb, you'll need to make extra requests.

Avoid sauces as much as possible

— If you'd rather have a burger or ribs than a steak, watch out for extra sauces. If you wish to eat low-carb, several of the burgers at Texas Roadhouse come with a sauce that you'll have to ask to be removed, along with the bun.

Keep salad dressings to a minimum

— If you're looking for something lighter, Texas Roadhouse has a steakhouse or grilled chicken salad. If you want to avoid sweet sauces, ask for olive oil and vinegar dressing instead of the house dressing.
What to Order at Texas Roadhouse if You Have Diabetes?
We put together a list of items you can eat at Texas Roadhouse without worrying about your recommended carbs intake.
Texas Red Chili (without beans)
The Texas red chili appetizer without beans has 250 calories, 15 grams of fat, 5 grams of saturated fat, 13 grams of carbohydrate, 4 grams of sugar, and 17 grams of protein. Note that this appetizer comes with a side of saltine crackers, so if you are limiting your carb consumption, skip the tableside bread that will arrive at the beginning of your meal.
House Salad (No Dressing)
The house salad (without dressing) has 230 calories, 16 grams of fat, 8 grams of saturated fat, 9 grams of carbohydrate, 4 grams of sugar, and 13 grams of protein. This fresh salad, which features croutons, cheddar cheese, eggs, and tomatoes on a bed of greens, provides loads of vegetables and even protein.
6-Ounce Sirloin Steak
The hand-cut steaks at Texas Roadhouse are famous for being grilled to order. Popular cuts, including sirloin, porterhouse, NY strip, and ribeye, are available in various sizes, with the majority falling between 6 and 12 ounces. The 6-ounce sirloin steak has 250 calories, 6 grams of fat, 2.5 grams of saturated fat, 3 grams of carbohydrate, 1 gram of sugar, and 46 grams of protein. For an extra 190 calories, have it with a side of green beans and sautéed mushrooms.
Grilled BBQ Chicken
The grilled BBQ chicken has 260 calories, 3.5 grams of fat, 10 grams of carbohydrate, 8 grams of sugar, and 46 grams of protein. To save an additional 40 calories, skip the BBQ sauce on the chicken breast and get lower-calorie sides like applesauce, sautéed mushrooms, grilled beans, or sautéed onions.
5-Ounce Grilled Salmon
The 5-ounce grilled salmon has 320 calories, 24 grams of fat, 7 grams of saturated fat, 1 gram of carbohydrate, 0 grams of sugar, and 27 grams of protein. Salmon is a lean protein choice for a main meal since it is high in beneficial fats and minerals. The grilled version is also lower in calories and sodium than the fried versions.
Grilled Pork Chop
A single grilled pork chop dinner entree has 290 calories, 12 grams of fat, 4.5 grams of saturated fat, 1620 milligrams of sodium, 4 grams of carbohydrate, 1 milligram of sugar, and 41 grams of protein. The pork chops come with a peppercorn sauce and a side dish from Texas Roadhouse. Pork is a healthy lean meat choice since it is high in protein yet low in fat when compared to other red meats.
Bottom line
Texas Roadhouse serves a variety of delicious family-style meals, but the huge amounts of carbs and sugar might easily cause you to exceed your daily-recommended limit. If you have diabetes, Texas Roadhouse may not be the best option, but there are some dishes, which you can safely enjoy here.
The easiest method to avoid getting overwhelmed by the menu is to familiarize yourself with as much nutrition information as possible before going. Knowing your alternatives can help you select a fulfilling meal that you can enjoy while staying on track with your blood sugar levels.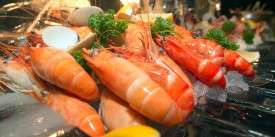 Best Shrimp Dishes for People with Diabetes – Everything You Need to Know
Read Next >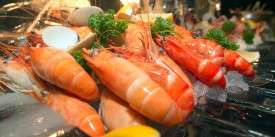 Best Shrimp Dishes for People with Diabetes – Everything You Need to Know
Next >










Do you have any questions about your diabetes condition or general questions about diabetes? You can now post those questions in DiabetesIQ Forum and have our diabetes experts answer your questions for FREE! Yes, there is absolutely no catch! - Registration only takes a few seconds and it's FREE. No credit card needed. You can ask any number of diabetes questions, all for FREE! Register today and join the conversation!