Best Shrimp Dishes for People with Diabetes – Everything You Need to Know
Best Shrimp Dishes for People with Diabetes – Everything You Need to Know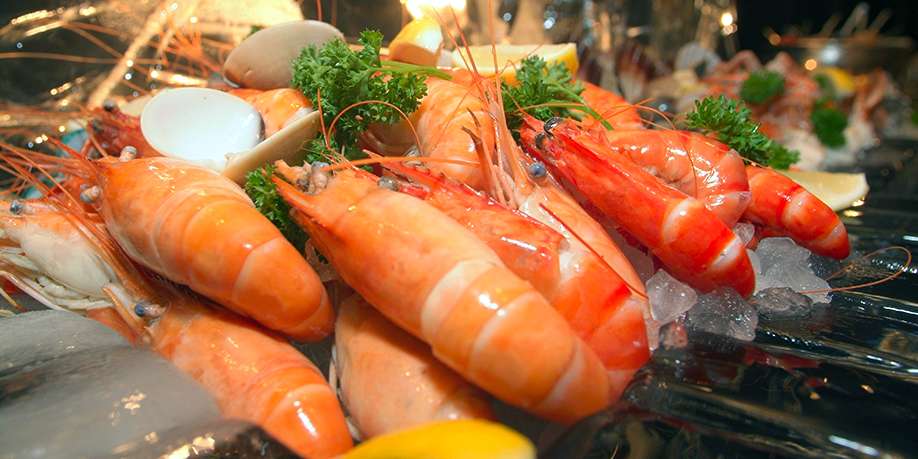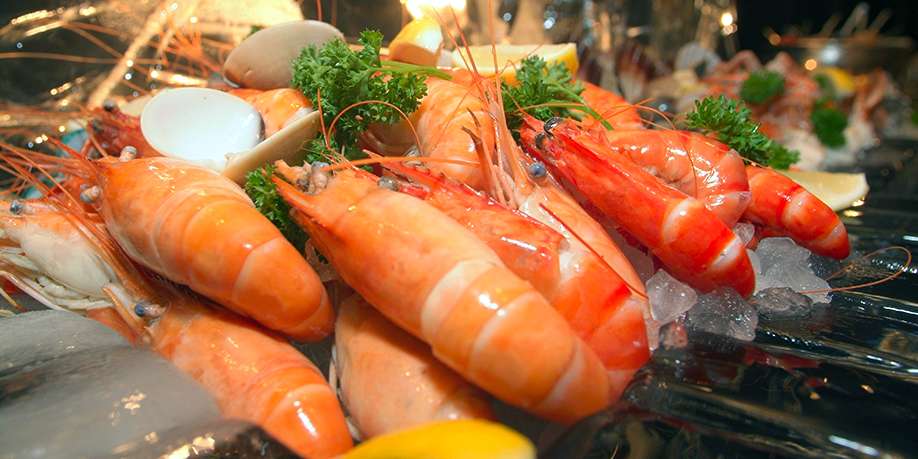 © Danielleongjinonn | Dreamstime.com
People love seafood in all its forms and diversity. There are so many choices for different tastes and budgets, but from all the varieties of fish and seafood, shrimp is one of the most popular choices. There are many types of shrimp, but regardless of whether they are boiled, steamed, fried, sautéed, or grilled, people often prefer shrimp more than any other kind of shellfish.
If you have diabetes, you can enjoy shrimp as well. They actually have a number of qualities that are beneficial for diabetics.
Shrimp are low in calories and rich in nutrients, healthy fats (omega-3 and omega-6 fatty acids), and lean protein. 85 g serving of shrimp contains 72 calories (90% of which come from protein), 17 g of protein, and about 0.5 g of fat, and zero carbs. The serving also contains over 20 minerals and vitamins, among which are Vitamin B12, Phosphorus, Iron, Zinc, Niacin, Iodine, Magnesium, and a half of your daily dose of Selenium, a mineral that promotes heart health and helps reduce inflammation. Another element in shrimp with anti-inflammatory properties is astaxanthin. This antioxidant protects against inflammation by preventing free radicals from damaging your cells.
However, there is a concerning aspect about shrimp for some people. – Shrimp have high cholesterol content. Nevertheless, Although shrimp are high in cholesterol, there is no evidence that they negatively affect your heart health. On the contrary, eating shrimp may help lower your levels of LDL cholesterol.
But if you want to eat healthy, make sure to buy only wild caught shrimp from reputable retailers. Imported farm raised shrimp may contain antibiotics that are better to be avoided. Once you choose the right shrimp, do a research to find diabetes-friendly recipes that do not require much oil or ingredients that contain sugar. Here are a few shrimp recipes that we enjoy.
Salmon Shrimp Avocado Salad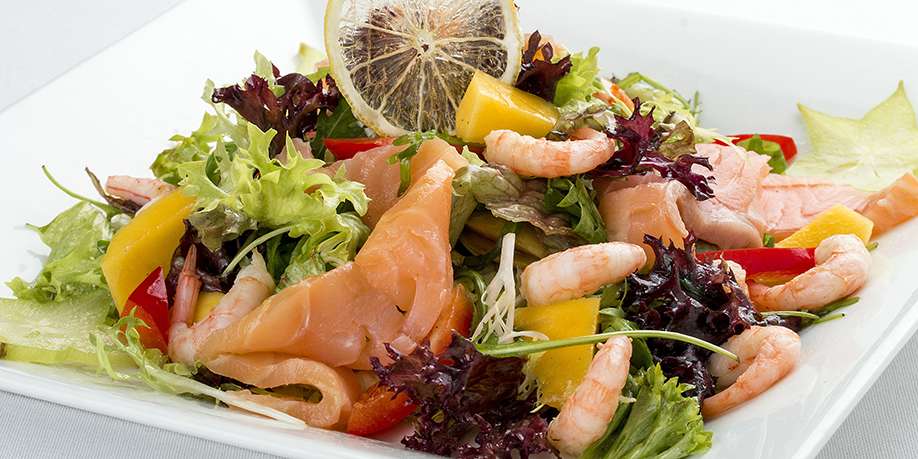 This gourmet, diabetic-friendly salad will be right in place on your special occasion menu. And the fact that it's easy to cook and light on calories, makes this salad even more attractive.
Pumpkin Soup with Chickpeas and Shrimp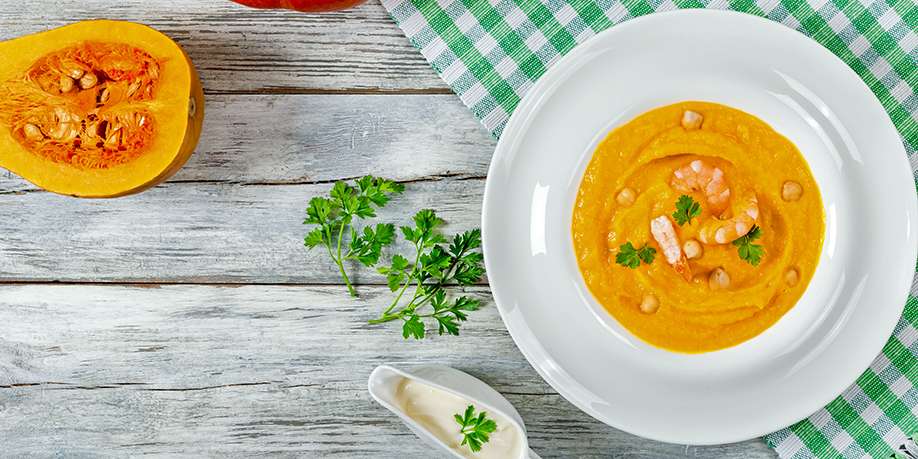 Try this gourmet recipe for a delicious and diabetic-friendly, restaurant-quality soup. Put it on your dinner table - there will be no leftover!
Shrimp Cocktail with Celery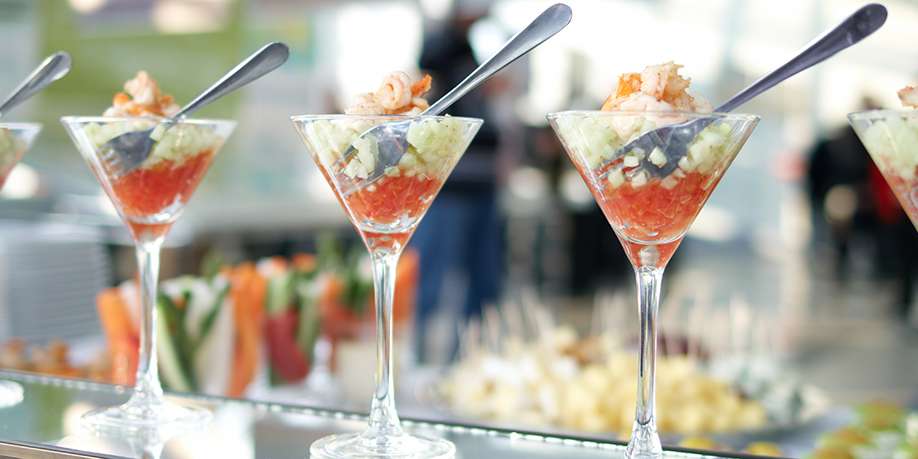 Shrimp cocktail is a very common appetizer. Nevertheless, more often than not, shrimp cocktails are made of ingredients that people with diabetes should rather avoid. The recipe you see here is not only tasty, but diabetic-friendly as well.
Pasta Salad with Grilled Shrimp and Tomatoes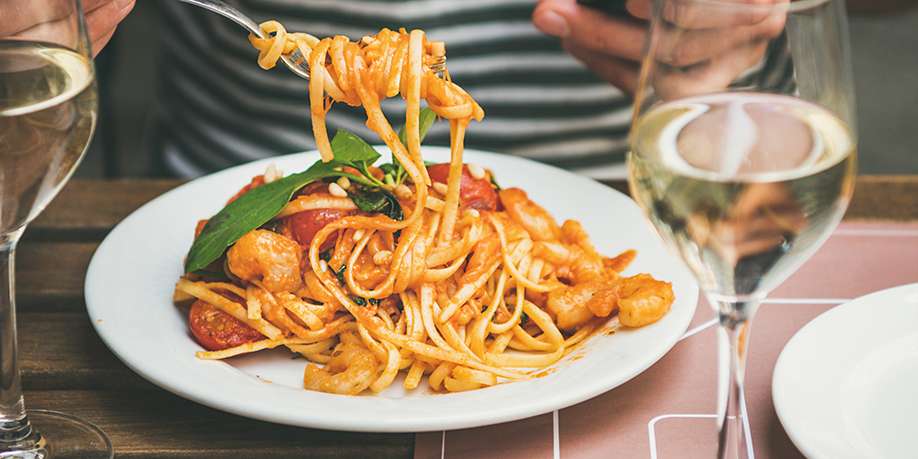 A great diabetic-friendly dinner option is a whole wheat pasta salad with grilled shrimp and tomatoes, arugula and cheese.
Linguine with Grilled Shrimp, Cheese and Tomatoes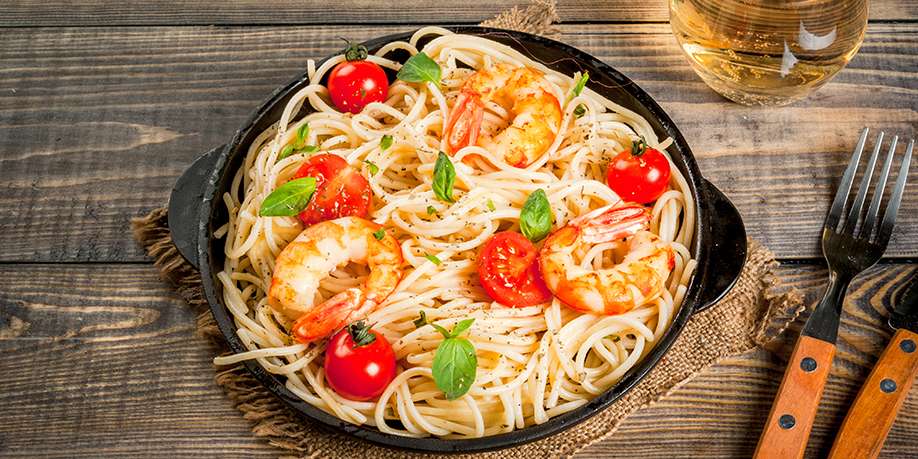 Linguine pasta with grilled shrimp, cheese and tomatoes is a diabetic-friendly, delicious and exquisite entrée that is also easy to cook.
Shrimp Tacos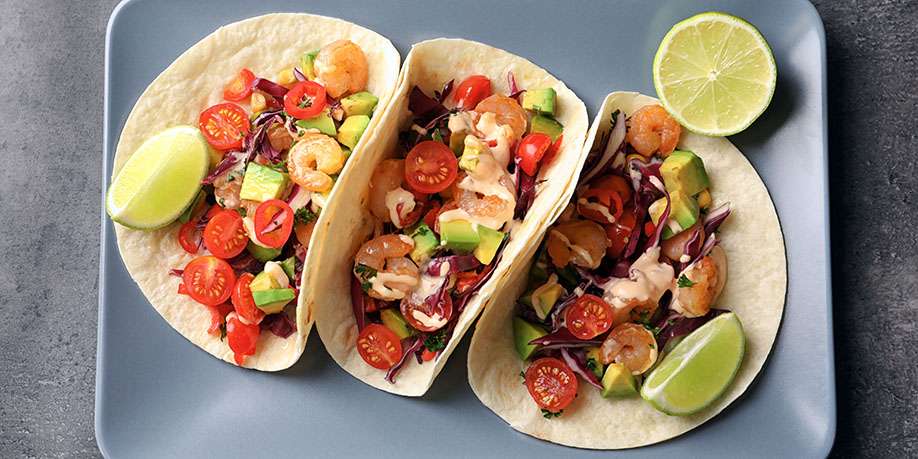 Tacos with shrimp are among the most popular ones out there. – They're light, delicious and diabetes-friendly.
Shrimp Fried in Garlic Oil with Thyme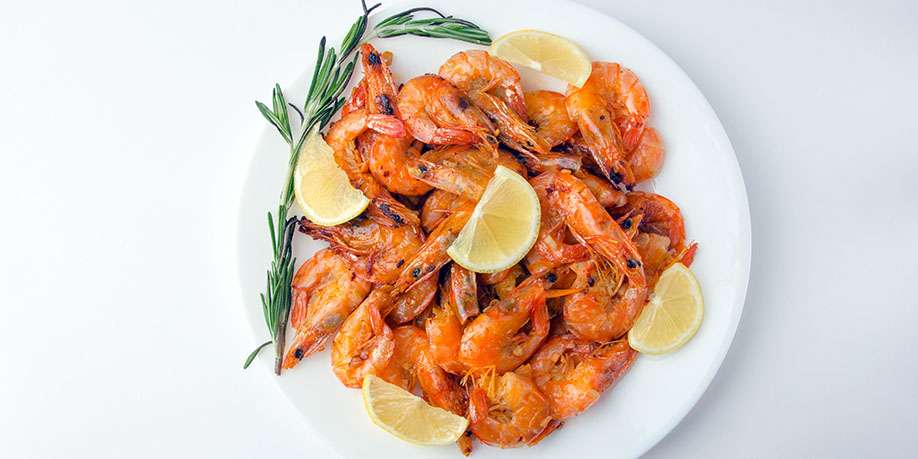 This simple diabetes-friendly shrimp recipe is very easy make and it turns out delicious!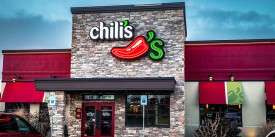 Chili's for People with Diabetes - Everything You Need to Know!
Read Next >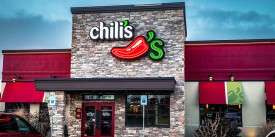 Chili's for People with Diabetes - Everything You Need to Know!
Next >










Do you have any questions about your diabetes condition or general questions about diabetes? You can now post those questions in DiabetesIQ Forum and have our diabetes experts answer your questions for FREE! Yes, there is absolutely no catch! - Registration only takes a few seconds and it's FREE. No credit card needed. You can ask any number of diabetes questions, all for FREE! Register today and join the conversation!