Vegan Diet for People with Diabetes
Vegan Diet for People with Diabetes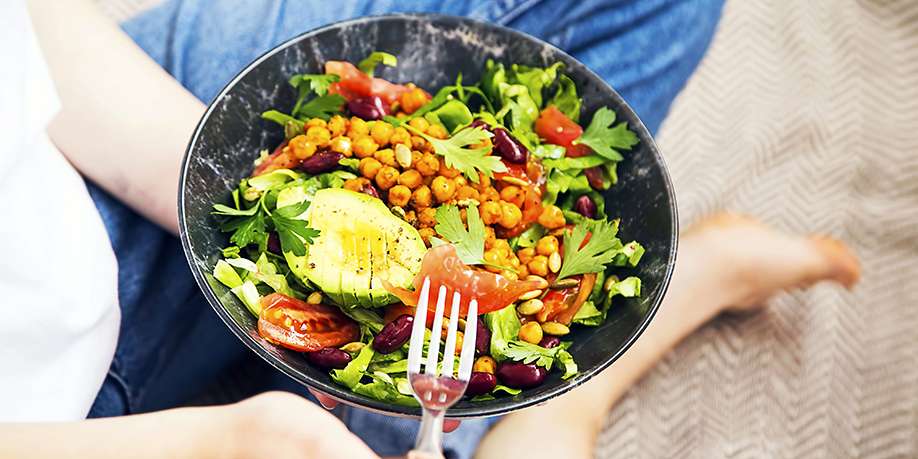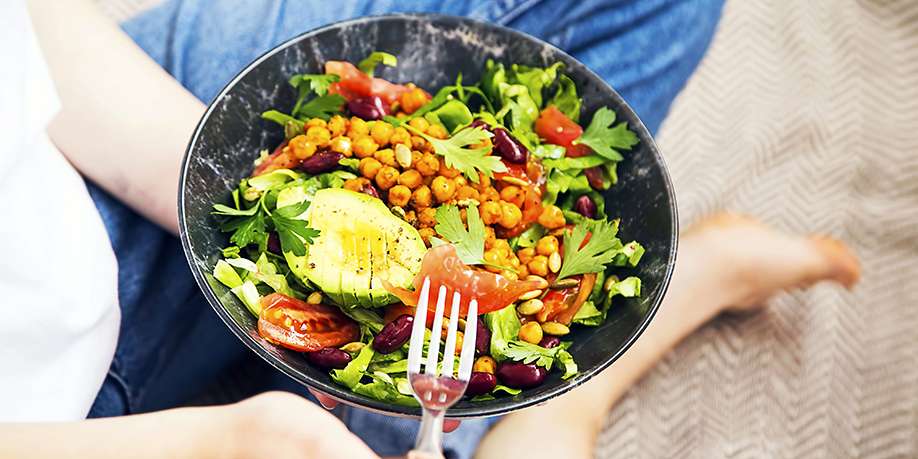 © Liljam | Dreamstime.com
The success of diabetes management significantly depends on a healthy diet. If you have diabetes, there are many diets available for you to choose from to help control the disease. Vegan diet is one of them as it can help you get the results you want.
Generally, diabetic people have to keep their consumption of carbs consistently under control, since carbohydrates affect blood sugar levels more considerably than fat and protein. Besides, for the diet to be diabetes-friendly, all meals have to be balanced with protein, healthy fat, and carbs, because including non-carb foods in your meals will help reduce the effects of carbohydrates on your blood sugar levels. Vegan diet can help you do all of that having only plant-based foods in its arsenal, as it is completely free of any meat, dairy, and other animal-based products, but it will require serious planning in order to make sure that you are meeting all of your nutritional needs.
Vegan diet has a strong advantage over meat-based diets in that it contains no saturated fats, which may lead to heart disease and inflammation, as well as to insulin resistance. On the contrary, the vegan diet is rich in unsaturated fats and also minerals, antioxidants, polyphenols, and fiber, all of which will help you manage your blood sugar levels. Besides, vegan diet can help to lower cholesterol and blood pressure, relieve metabolic syndrome, improve insulin sensitivity and diabetic neuropathy (nerve damage from diabetes), and also help you lose weight and reduce the dosage of your diabetes medications.
However, not every food that is considered vegan is diabetes-friendly. For instance, such foods as white bread and cookies can be perfectly vegan, but the sugar, refined grains and starches that those foods contain can catapult your blood sugar levels through the roof. Instead, you should reserve to vegan foods that are healthy for people with diabetes, including fruits and vegetables, legumes (lentils, peas, beans, and chickpeas), brown rice, nondairy milks, oats, low-sugar cereals, nuts, whole-grain bread, seeds (chia, hemp, and flax), and tofu.
Even though you will definitely feel the food limitations, you still can diversify your meals. For instance, here are a few of our favorite recipes that are suitable for vegan diet.
Warm Vegetable Salad with Buckwheat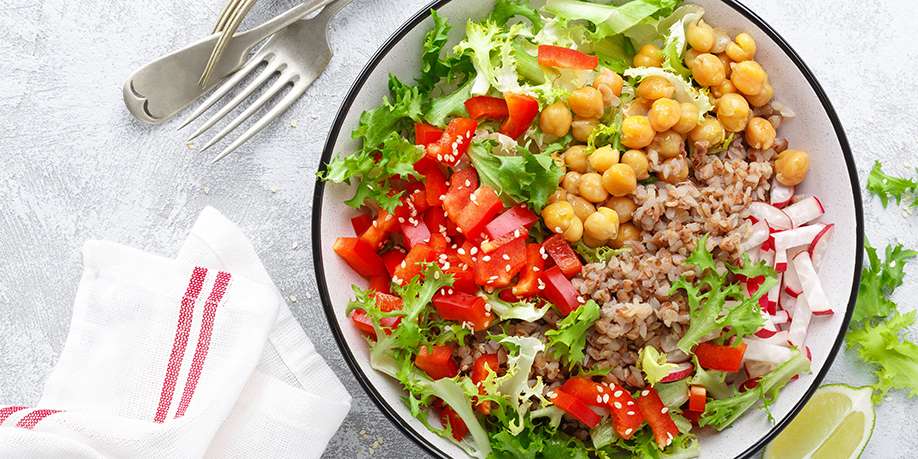 It might seem unusual to see buckwheat in a vegetable salad, but its combination with fresh vegetables and lemon juice makes this diabetic-friendly salad very tasty and healthy as well as light and simple to make.
Kohlrabi and Pine Nuts Salad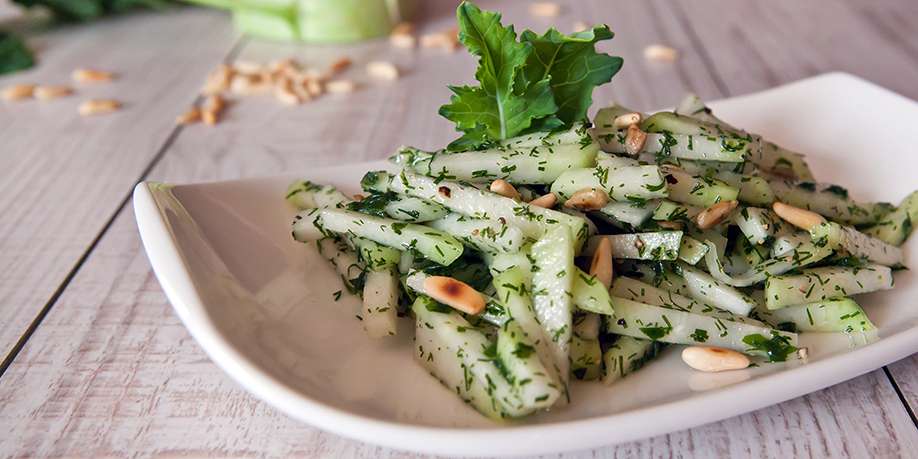 This is a simple salad with unique taste. Made with diabetic-friendly ingredients, kohlrabi and pine nuts salad not only tasty, but very healthy as well – a valuable addition to your lunch and dinner menu!
Moroccan Carrot and Orange Salad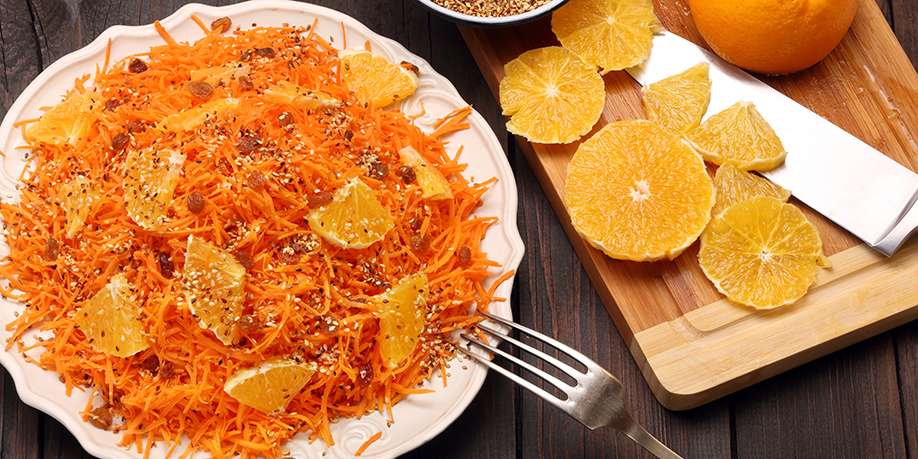 This diabetic-friendly carrot and orange salad with spices is an authentic Moroccan dish with an interesting blend of flavors.
Spinach Salad with Walnuts, Oranges, Pomegranate, and Sesame Seeds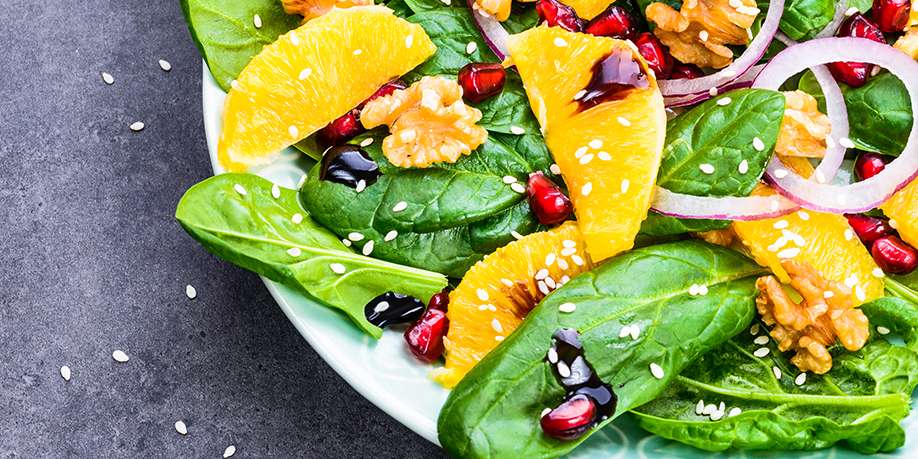 This diabetic-friendly salad is a treasure trove of vitamins!
Cabbage Salad with Soy Sauce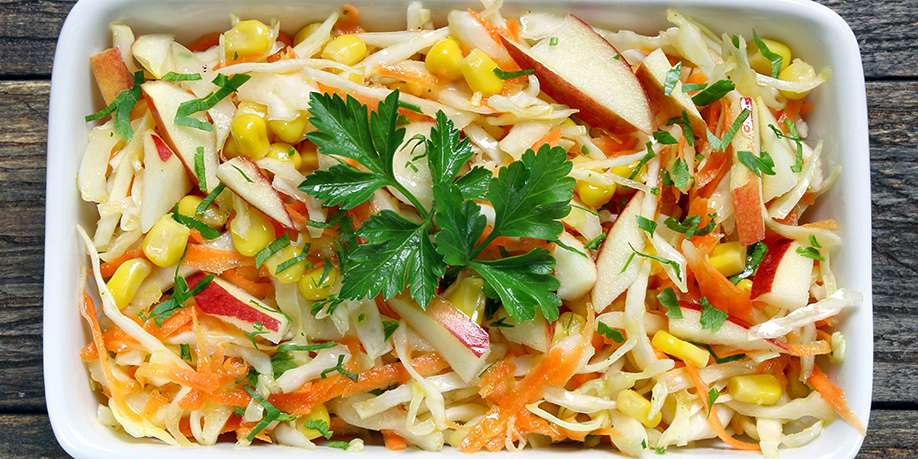 This is an easy to make and healthy diabetic-friendly salad that will add variety to your lunch and dinner menu.
Cabbage, Apple, and Carrot Salad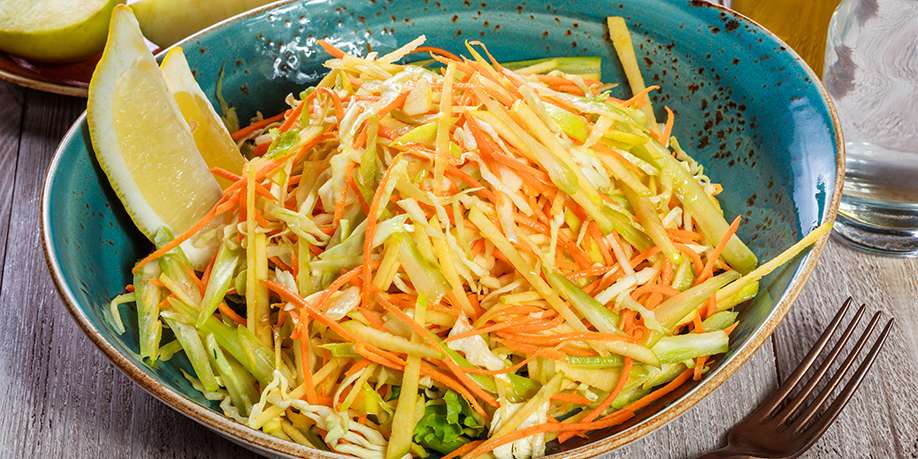 You can eat this light and juicy diabetic-friendly salad with no risk of gaining extra weight. The mix of soy sauce and olive oil give this salad a unique and interesting taste.
Red Cabbage Salad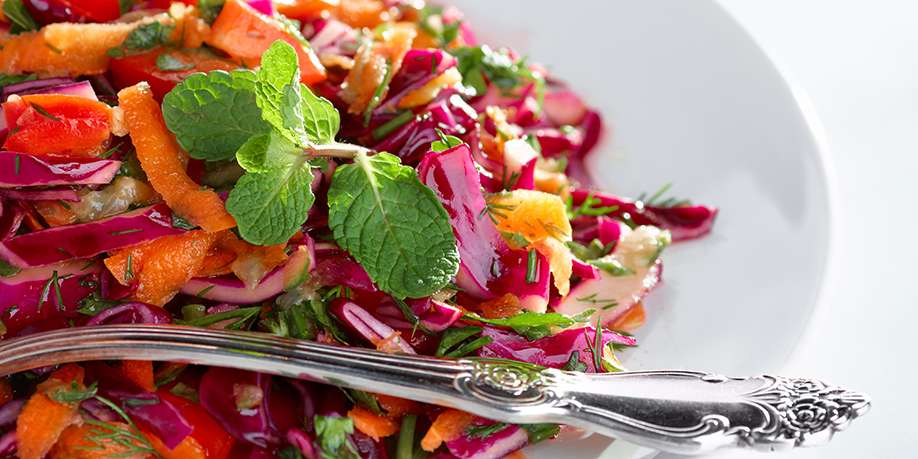 A healthy mix of vegetables combined with a savory dressing, can earn this diabetic-friendly salad a well-deserved place on your dinner table.
Beetroot Salad with Apple, Prunes and Walnuts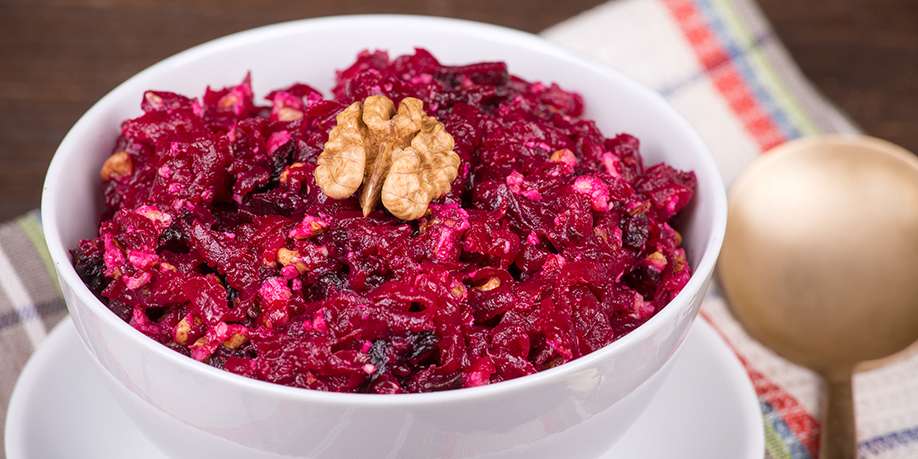 An excellent combination of boiled beets and fresh crispy apple, complemented by prunes and walnuts gives you an easy to make, healthy, and diabetic-friendly salad.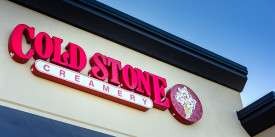 Cold Stone Creamery for People with Diabetes - Everything You Need to Know!
Read Next >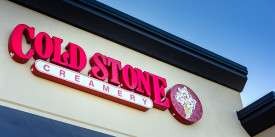 Cold Stone Creamery for People with Diabetes - Everything You Need to Know!
Next >










Do you have any questions about your diabetes condition or general questions about diabetes? You can now post those questions in DiabetesIQ Forum and have our diabetes experts answer your questions for FREE! Yes, there is absolutely no catch! - Registration only takes a few seconds and it's FREE. No credit card needed. You can ask any number of diabetes questions, all for FREE! Register today and join the conversation!