Wingstop For People with Diabetes - Everything You Need To Know!
Wingstop For People with Diabetes - Everything You Need To Know!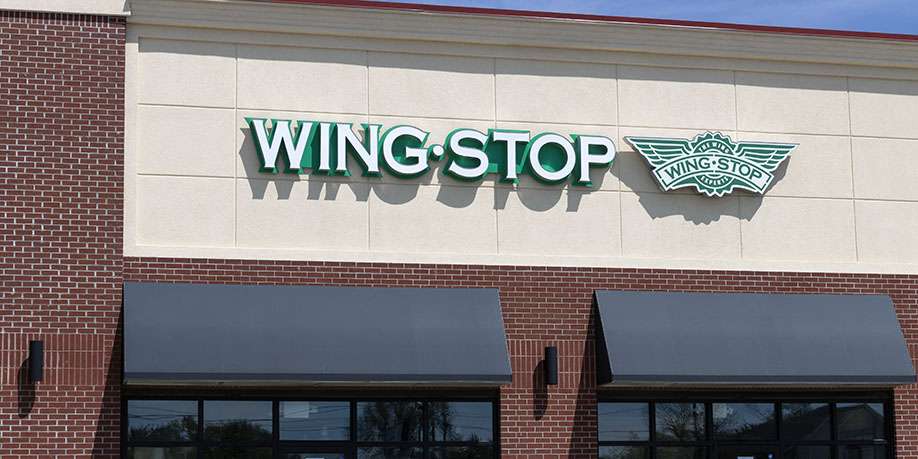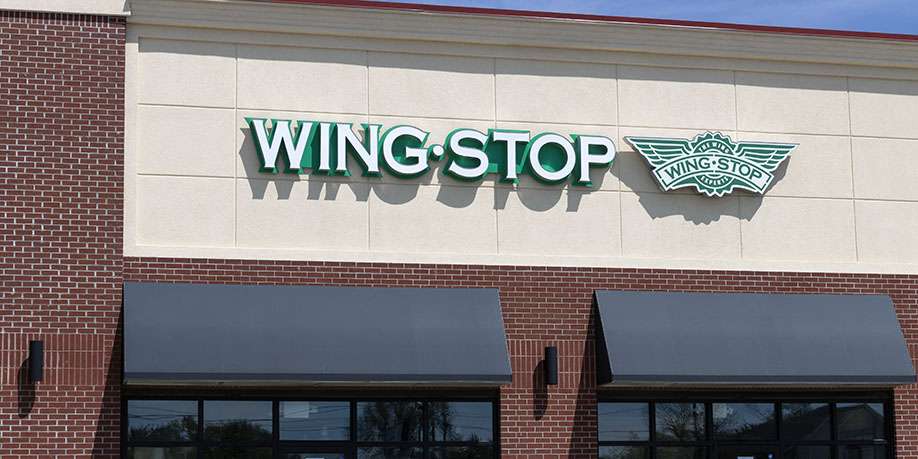 © Jonathan Weiss | Dreamstime.com
Wingstop is a restaurant chain that specializes in chicken wings and boneless tenders in a variety of sauce and rub flavours. You'd think that a restaurant with the name Wingstop would be a good place to have a low-carb dinner. Wings are, after all, chicken, and chicken is a fail-safe way to enjoy a meal without carbs if you're watching your intake to manage your diabetes.
Cooked wings, unfortunately, aren't always a diabetes-friendly option. They're usually breaded and dipped in a sweet sauce, so you'll have to do some tweaking to get your order just right. The wings are also frequently served with unhealthy side dishes like French fries or onion rings. A side salad or a variety of diabetes-friendly vegetables are rare in fast food wing restaurants.
Fast food shouldn't be the first choice for a meal if you have diabetes, but there are situations where you find yourself there with friends or family. It's possible to enjoy a diabetes-friendly meal at Wingstop if you follow these low-carb guidelines.
Find out which wings are breaded and which are not
Wingstop offers three different types of wings: classic, boneless, and crispy tenders. According to the nutritional statistics on the website, the gigantic wings have the fewest carbs, indicating that they are not breaded. The simple, atomic, and original hot wings, for example, all have one carb per two wings. The cajun, Louisiana rub, and lemon pepper wings all have two grams of carbohydrates per two wings, making them the second-best option. When ordering wings, it's a good idea to inquire which ones are breaded and which aren't, just in case the options vary by region. The traditional or jumbo wings are not breaded, although the boneless wings and tenders are.
Skip the sauce
Additionally, you will want to request that any sauce that comes with the wings be removed from your order. There are some types that have fewer carbs than others, but it's best to be safe and order plain wings without any sauce. Keep in mind that this also applies to all dipping sauces. Plain wings are still tasty, particularly when served hot. If you still require sauce, request sauces without additional sugar. For example, the ranch sauce has 2 grams of carbs per serving, but the honey mustard sauce clocks in at no less than 18 grams of carbs per serving.
Avoid sides that are high in carbs and fat
Wingstop, like most fast-food restaurants, offers a variety of side dishes and combos to boost your meal. Wingstop offers a combo or family pack that includes a side dish, a drink, and your choice of dip. Wings can also be ordered by the piece. Family packs also include vegetables such as celery and carrot sticks. For the record, the only side dish you can get at Wingstop if you have diabetes is celery and carrot sticks. Everything else is off-limits, including the fries, yeast rolls, and fried corn. The same goes for Wingstop's drinks. There's nothing on the menu that's diabetes-friendly apart from water and unsweetened tea.
What You Should Eat at Wingstop if You Have Diabetes
Wingstop's menu, like that of other fast-food restaurants, includes largely high-sodium, high-calorie menu items such bone-in and bone-out wings in moderate to spicy flavors. Even non-fried, plain jumbo wings and boneless wings have salt and spice, which raises the sodium content. You can order extra sides of carrots and celery and load up on nutritious vegetables.
You won't be able to have breakfast at Wingstop because they don't have anything on their menu besides wings. Most locations open at 11 a.m. and stay open until midnight, making it a great place to get a bite to eat in between meals. Despite the fact that there are only three ways to order your wings (traditional, boneless, or chicken tenders), there are a variety of flavours to pick from. Some have fewer carbohydrates than others do. It is best to order basic classic wings whenever possible. You should avoid the boneless and breaded chicken tenders/strips.
What You Should Not Order at Wingstop if You Have Diabetes
If you live with diabetes, you should definitely stay away from the following items on the menu:
All breaded wings, including the boneless ones

All crispy tenders

Fries

All corn dishes that are fried

All sauces and dips

Brownies

All sweetened beverages

If you're in a hurry and Wingstop is your only option, the basic classic or jumbo wings without sauce is your best bet if you want to keep your sugar levels in check. It's always a good idea to inquire about breaded vs. non-breaded wings. Also, watch out for Wingstop's side dishes. You can order celery or carrot sticks safely, but that's just about it.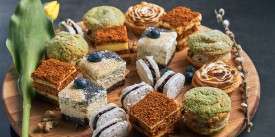 Desserts for People with Diabetes
Read Next >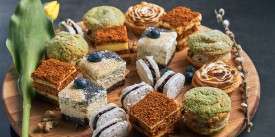 Desserts for People with Diabetes
Next >










Do you have any questions about your diabetes condition or general questions about diabetes? You can now post those questions in DiabetesIQ Forum and have our diabetes experts answer your questions for FREE! Yes, there is absolutely no catch! - Registration only takes a few seconds and it's FREE. No credit card needed. You can ask any number of diabetes questions, all for FREE! Register today and join the conversation!