Best Filet Mignon for People with Diabetes – Everything You Need to Know
Best Filet Mignon for People with Diabetes – Everything You Need to Know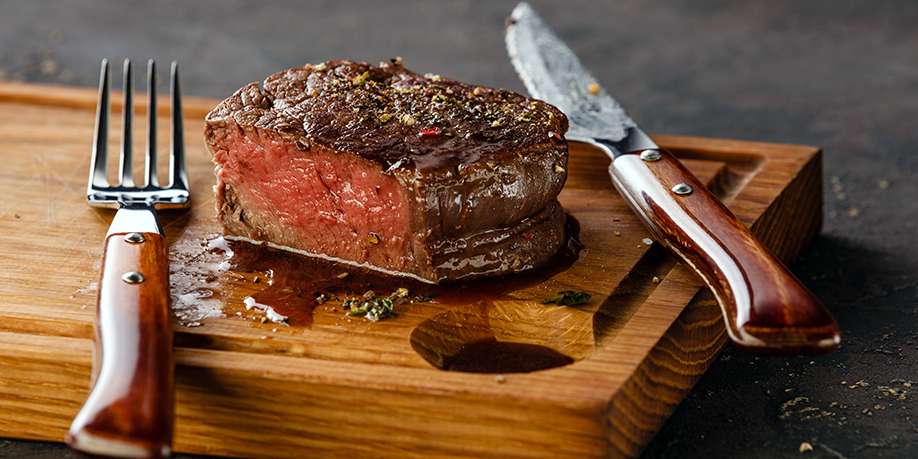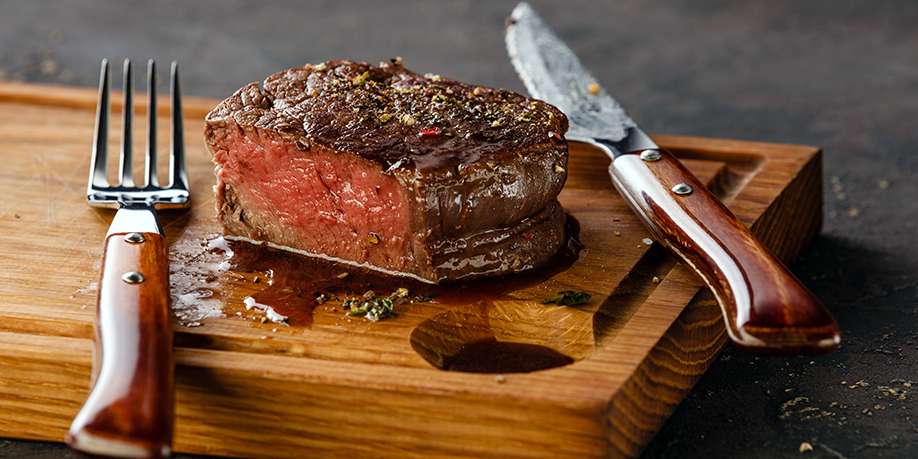 © Natalia Lisovskaya | Dreamstime.com
Steak is a staple of American cuisine. If you are a meat lover, you appreciate traditional juicy beef steaks such as T-bone or ribeye, but if you have diabetes, lean cuts of meat must be made a priority over fatty meats, as the latter significantly increase your chance of cardiovascular disease. Fatty meats are high in cholesterol, which with time leads to the buildup of plaque on the walls of your arteries, narrowing them and blocking the blood flow to your heart.
So, whenever you're in the mood for a steak dinner, your best option would be a filet mignon instead of a porterhouse. Nevertheless, although filet mignon is a lean cut of beef, the way it is cooked also matters a lot. When choosing a recipe, you have to make sure that neither seasoning nor sauce contain any substantial amount of carbs or saturated fat. Don't worry, you will be able to find many of such recipes.
Meanwhile below are a few of our favorite diabetes-friendly filet mignon recipes for your enjoyment.
Filet Mignon with Vegetables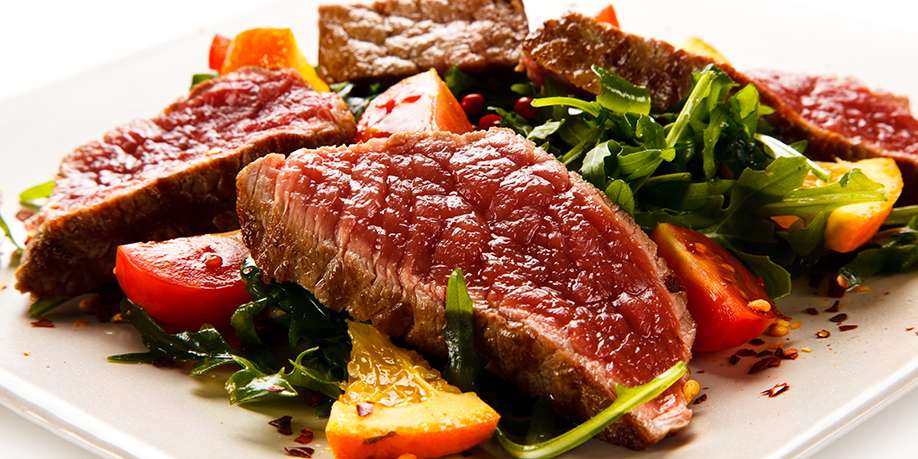 Hardly anyone will disagree that baked filet mignon is a delicacy treat. Whether served hot or cold, this diabetic-friendly dish is enjoyed by many people.
Pan Fried Filet Mignon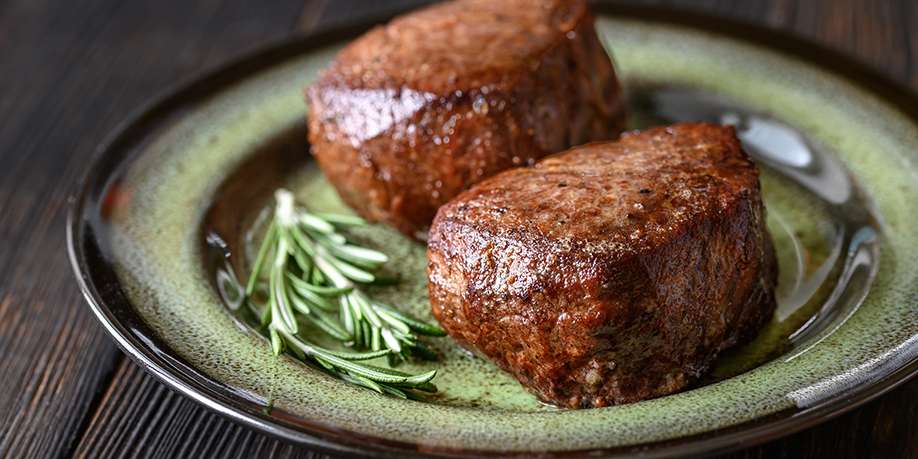 Simple, delicious, and diabetic-friendly – pan fried filet mignon is a perfect dinner entrée to enjoy with your family and to treat your guests, especially when outdoor grilling is not an option.
Filet Mignon with Lemon Juice and Spices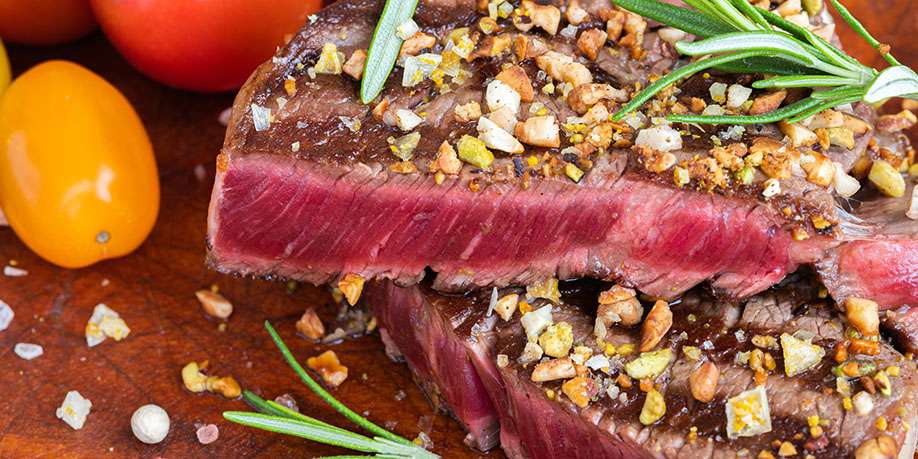 A tender, juicy and diabetic-friendly filet mignon pan-seared to perfection and served with a flavorful sauce.
Filet Mignon with Creamy and Pepper Sauce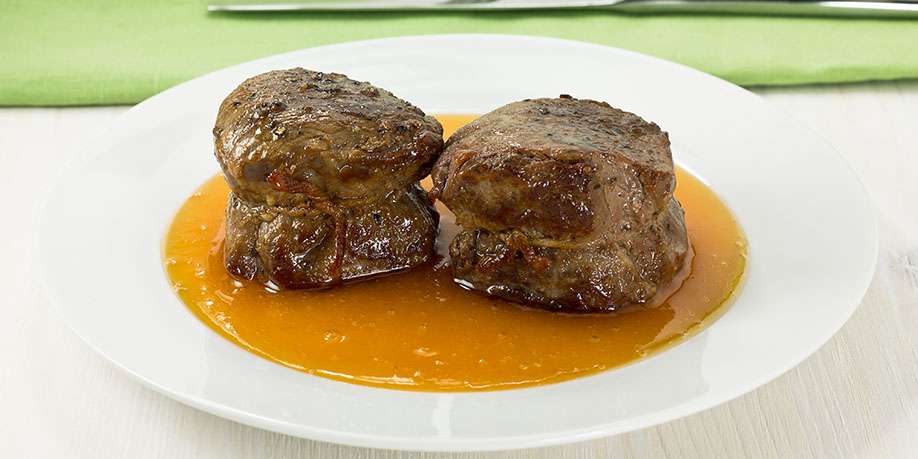 The creamy sauce makes this diabetic-friendly savory steak even more delicious. – A perfect treat for a family dinner!
Filet Mignon in Red Wine Sauce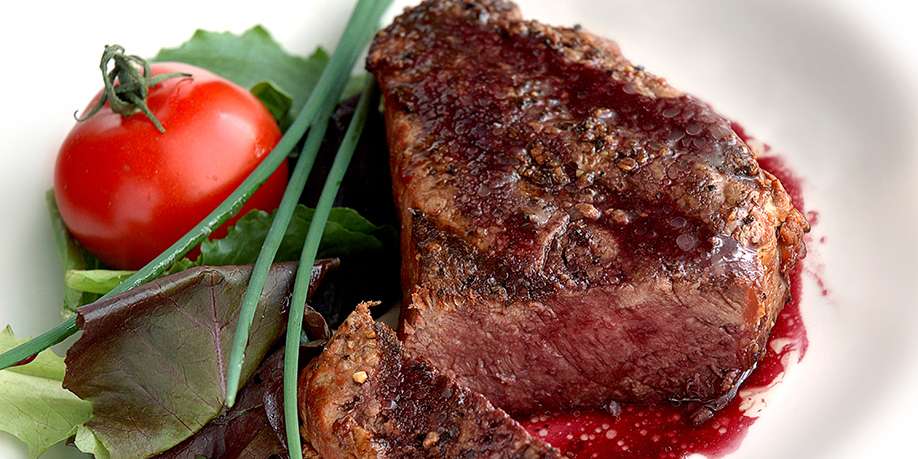 This rich and delicious diabetic-friendly entrée is perfect for a special occasion!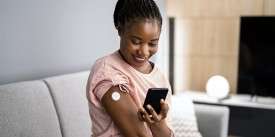 Painless Way to Check Blood Sugar
Read Next >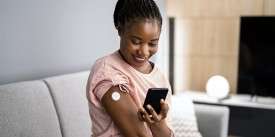 Painless Way to Check Blood Sugar
Next >










Do you have any questions about your diabetes condition or general questions about diabetes? You can now post those questions in DiabetesIQ Forum and have our diabetes experts answer your questions for FREE! Yes, there is absolutely no catch! - Registration only takes a few seconds and it's FREE. No credit card needed. You can ask any number of diabetes questions, all for FREE! Register today and join the conversation!