Raising Cane's For People With Diabetes - Everything You Need To Know!
Raising Cane's For People With Diabetes - Everything You Need To Know!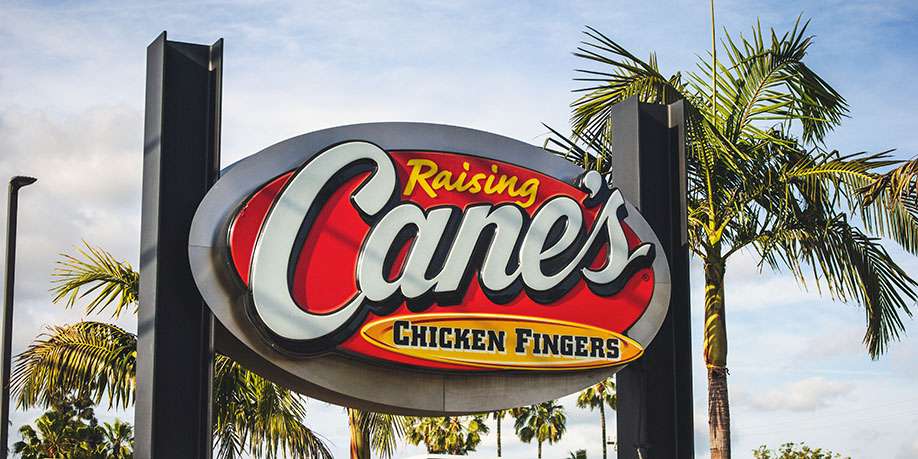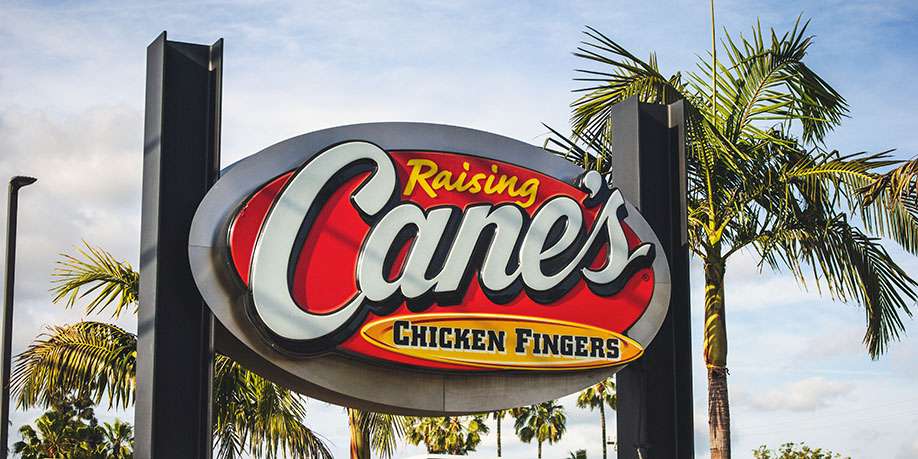 © David Tonelson | Dreamstime.com
Todd Graves and Craig Silvey launched Raising Cane's Chicken Fingers (also known as Raising Cane's) on August 28, 1996, in Baton Rouge, Louisiana, as a fast-food restaurant business specializing in chicken fingers. Today, there are over 310 Raising Cane's locations in the U.S., and more are constantly opening.
If you have diabetes, you already know it's difficult to find something suitable to eat at a fast-food joint. Raising Cane's is no exception – since the restaurants specialize in fried chicken, their menu is not exactly the healthiest.
The good news is that you can still find some low-carb options at Raising Cane's if you happen to find yourself there in the company of your family and friends.
The menu at Raising Cane's is really simple, and the only decision you'll have to make is how many chicken tenders you want and whether you want them on a sandwich or in a basket. The simple ordering process is reminiscent of In N Out, and the parallels don't end there. Raising Cane's, like the famed burger restaurant, employs fresh ingredients and a special sauce. The chicken is fried fresh and to order, so it doesn't have that greasy texture you would find elsewhere.
Here's what you can order at Raising Cane's if you have diabetes and are looking for some low-carb and low-sugar options.
Chicken
Each chicken finger at Raising Cane's has 6 grams of carbs, which makes them a rather good choice if you have diabetes, provided you don't eat more than 5 or 6. The Chicken Sandwich is a popular option, but not really suitable for diabetics because it clocks in at 70 grams of carbs per serving. The only way to enjoy it safely if you have diabetes is to remove the bun.
Sides
There are just two sides you can choose from at Raising Cane's – Crinkle-Cut fried and coleslaw. The fries are not a great option if you have diabetes because they have 49 grams of carbs per serving. On the other hand, the coleslaw has 11 grams of carbs per serving, so you may consider that as a side for your chicken fingers. If you want some sauce with your chicken fingers, Cane's Sauce has 6 grams of carbs per serving as well as 4 grams of sugar.
Drinks
Unsweetened tea is the best choice at Raising Cane's, apart from water. There are no carbs and no sugar in any of the sizes. Unlike in the case of many other fast-food joints, there are no fizzy drinks available on the menu, which means that you don't have the option to order a Diet Coke or something similar.
What to avoid at Raising Cane if you have diabetes?
If you want to avoid a spike in your blood sugar levels, you should steer clear of any of the combos. Even the kids' combo has 40 grams of carbs. A 3-finger combo has 84 grams of carbs, and a box combo has 100 grams of carbs. The Chicken Sandwich combo is one of the worst offenders, carbs-wise, as it has 107 grams in total.
The Caniac Combo is another item that you should avoid as it is the highest in carbs and sugar from the entire menu. If you order this popular item, you're looking at a whopping 124 grams of carbs and 21 grams of sugar per serving.
The Texas Toast is a very popular item on Raising Cane's menu, but unfortunately, it's entirely unsuitable for someone who has diabetes. The toast is made with sesame seeded bread which is very high in carbs and it's also slathered in butter and garlic. A single small slice has 23 grams of carbs and 4 grams of sugar, not to mention 1.5 grams of saturated fat.
Finally, stay away from the delicious fresh lemonade at Raising Cane's because a regular serving has no less than 46 grams of carbs, 45 grams of which being sugar.
Bottom Line
Raising Cane's is an underdog fast-food joint that has some items that could be safely enjoyed by someone watching their carbs intake. Their menu items are wonderful for what they are – fried chicken and French fries – despite the lack of healthier grilling options. So long as you keep this meal as a pleasure rather than a diet staple and you have a close look at the nutritional information provided on the menu, you'll be fine.
For example, a 120-calorie chicken finger has fewer calories, fat, and sodium than a KFC equivalent, as well as 3 more grams of protein. Just bear in mind that, depending on the basket size you choose, those relatively harmless numbers might soon add up. Just like in the case of any other fast-food joint, moderation is key if you want to keep your carbs and sugar levels in check.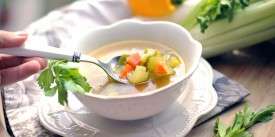 Soups for People with Diabetes
Read Next >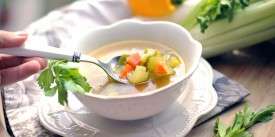 Soups for People with Diabetes
Next >










Do you have any questions about your diabetes condition or general questions about diabetes? You can now post those questions in DiabetesIQ Forum and have our diabetes experts answer your questions for FREE! Yes, there is absolutely no catch! - Registration only takes a few seconds and it's FREE. No credit card needed. You can ask any number of diabetes questions, all for FREE! Register today and join the conversation!