Soups for People with Diabetes
Soups for People with Diabetes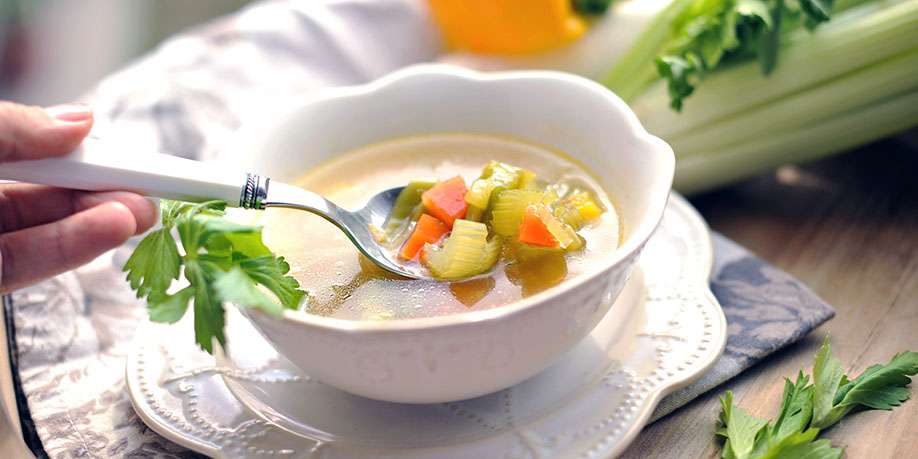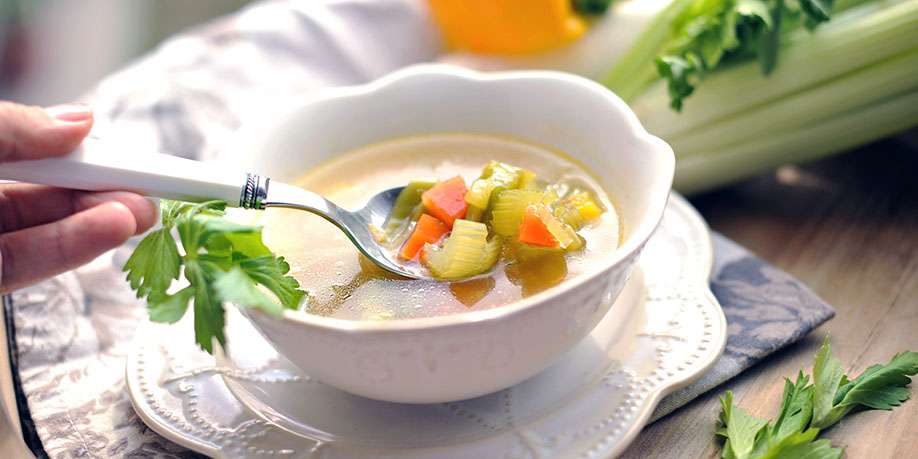 © Marina Bakush | Dreamstime.com
It's well known that a low carb diet is what people with diabetes should stick to in order to control their blood sugar. But besides avoiding carbs, it's in your best interest to make sure that your diet is as nutritious as possible and contains plenty of minerals, vitamins, antioxidants and fiber. That what makes soups a perfect meal from every point of view.
Soups very easily can be made healthy and delicious without packing them with carbs, which is perfect for people with diabetes. They are good for your stomach and with just a little imagination or Internet search you are guaranteed such a variety of soups to make that you will never get tired of them!
You can make soups purely vegetable or meat based, creamy or clear, cold or hot. For any occasion and time of year there lots of delicious soups you can make at home! Here are a few diabetic-friendly soups that you can make for you and your friendly and family to enjoy:
Pea Soup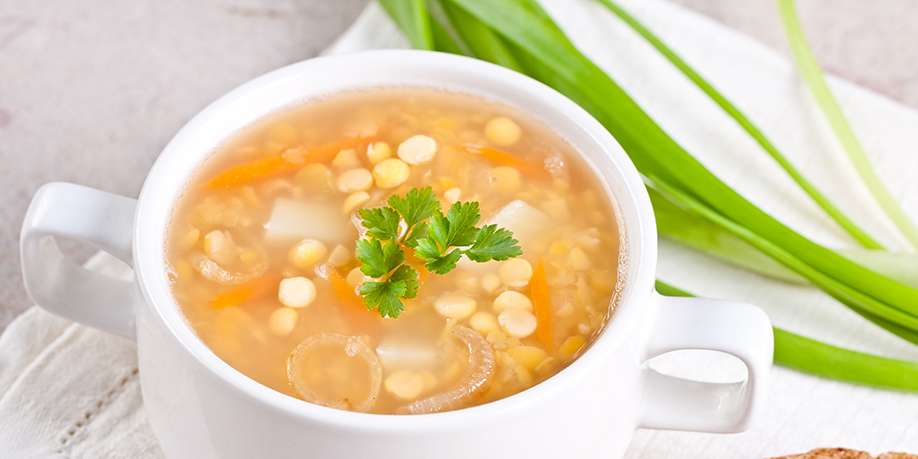 Pea soup turns out to be healthy and tasty. Besides, you can make this diabetic-friendly dish rich and flavorful without broth and meat. Just make sure to add carrots, onions, and bell peppers for aroma and enhanced taste.
Tomato Soup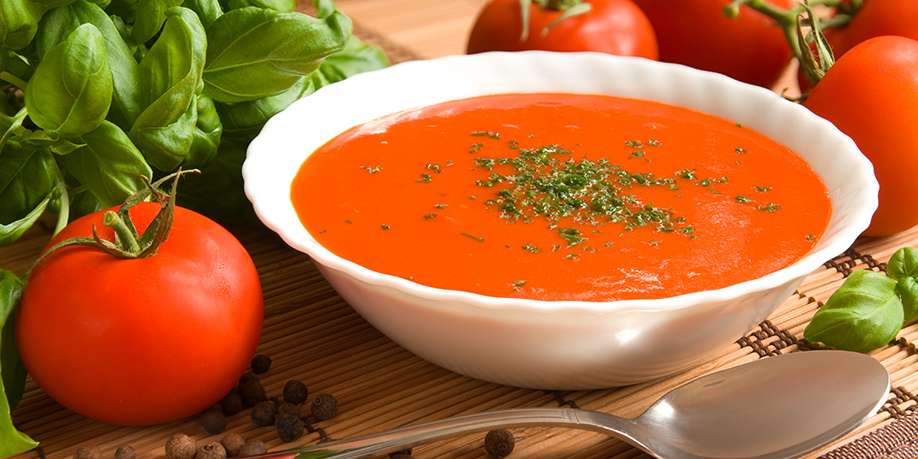 Although it's common to find tomato soups in the restaurant menus, this diabetic-friendly soup is not difficult to cook. Those who love tomato soups may find this recipe interesting.
Chicken Soup with Vegetables and Barley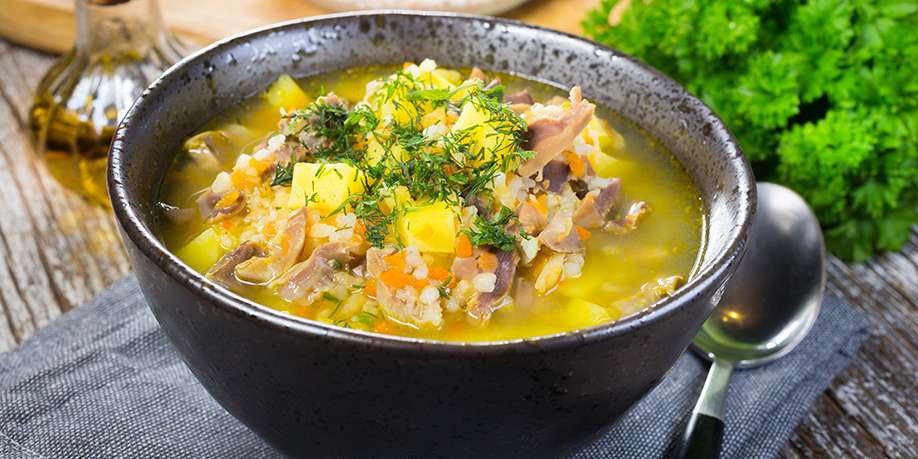 Tasty diabetics-friendly chicken soup with vegetables and barley can make any person happy. It will take you about 50 minutes to cook this very light and healthy dish.
White Fish Soup with Dill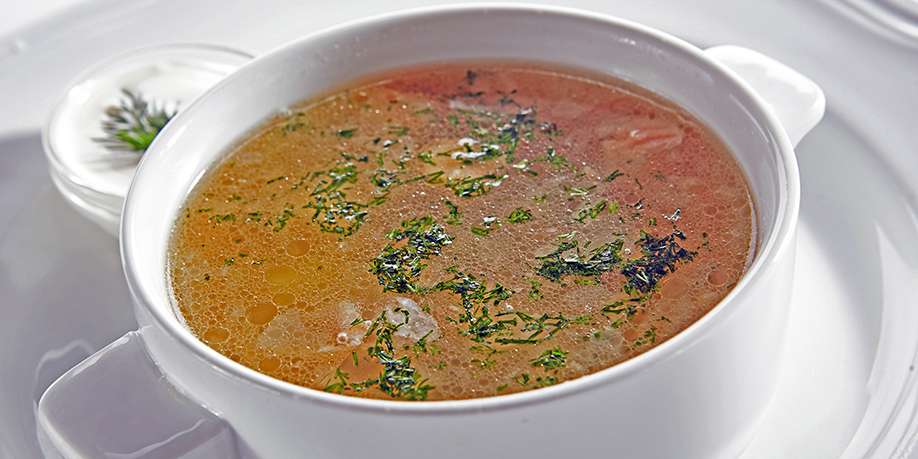 This light and diabetic-friendly soup will turn out delicious with different kinds of whole white sea fish. Whether you use one kind of fish or a combination of different kinds, you will definitely enjoy this simple recipe!
Soup with Beef and Baked Vegetables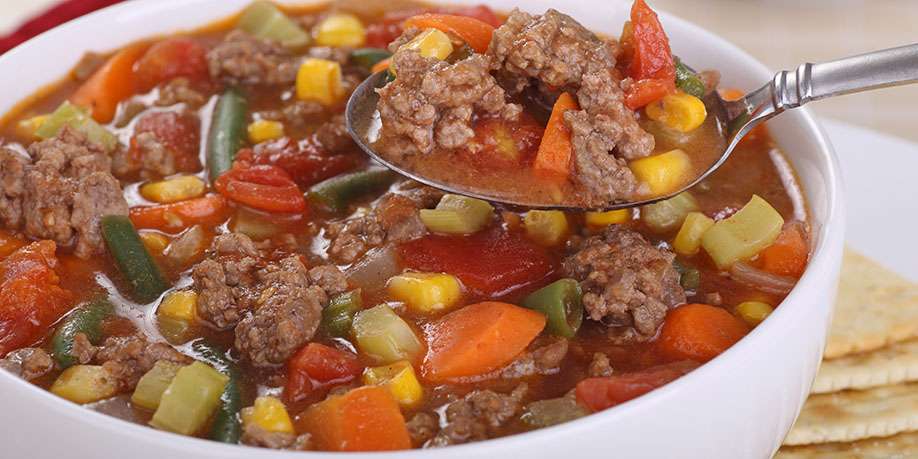 Highly nutritious and rich in taste, this diabetic-friendly soup is a great dinner option.
Red Lentil Soup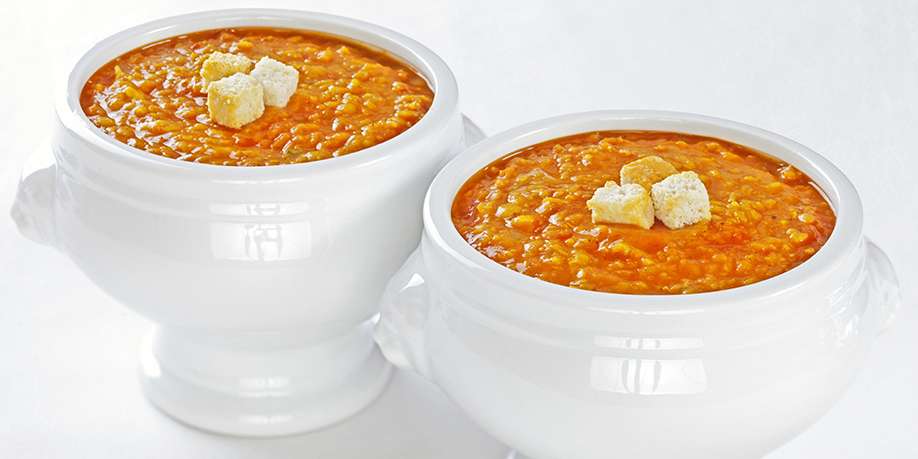 This is a very easy and quick to make diabetic-friendly vegetable soup that turns out hearty and very tasty! It can also be based on any broth of your choice.
Eggplant Puree Soup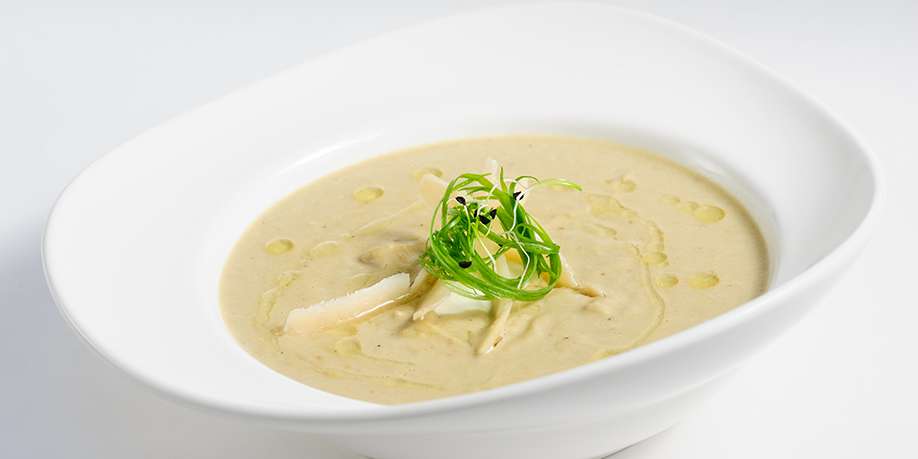 This diabetic-friendly soup recipe is simple but nourishing and tasty.
Soup with Tofu and Mushrooms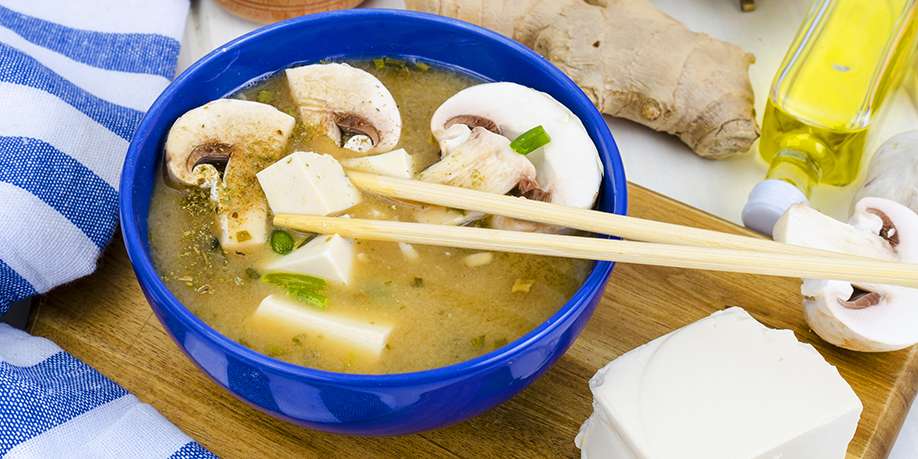 This tofu and mushroom soup is a healthy and light diabetic-friendly soup that might become one of the most favorite soups for you and your family.
Peanut Soup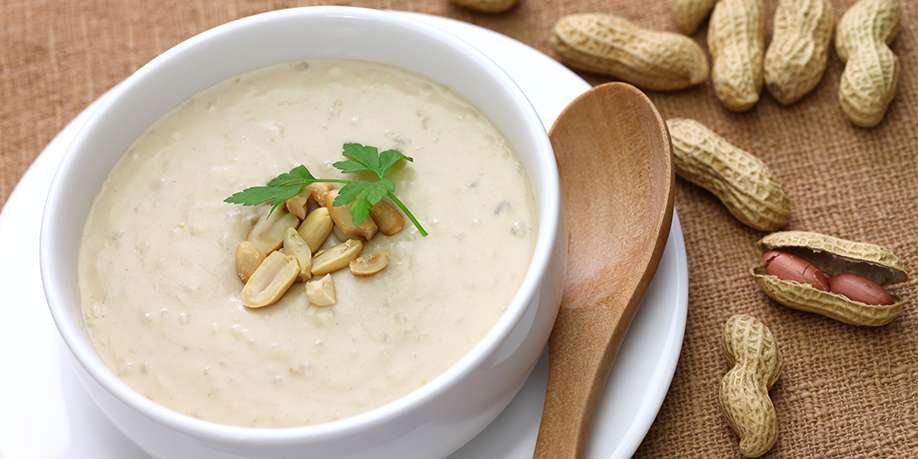 Aromatic, delicious, and diabetic-friendly peanut soup is an awesome choice for vegetarians, fasting people, and everybody who enjoys healthy food.
Fasolada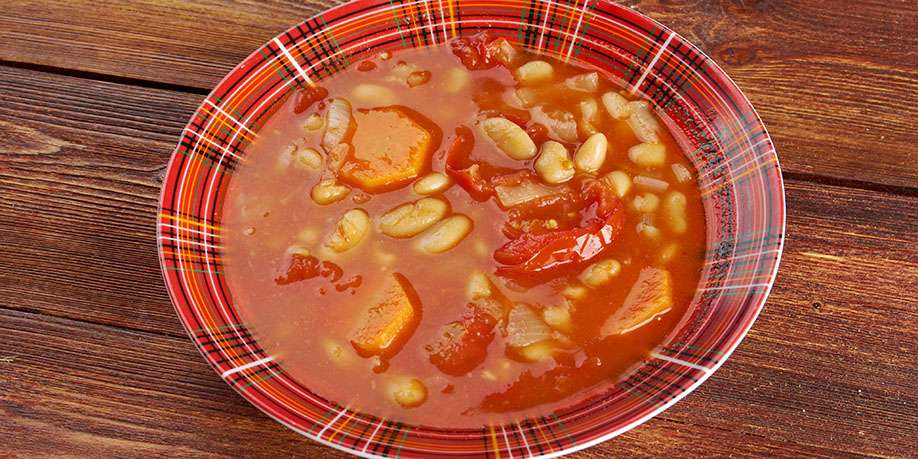 Tasty, aromatic, hearty, and diabetic-friendly Greek Fasolada soup will satisfy your family and guests.
If you are not in the mood for cooking but don't want to break the bank, you can get a bowl of hearty soup even in some fast food restaurants:
Applebee's for People with Diabetes - Everything You Need to Know!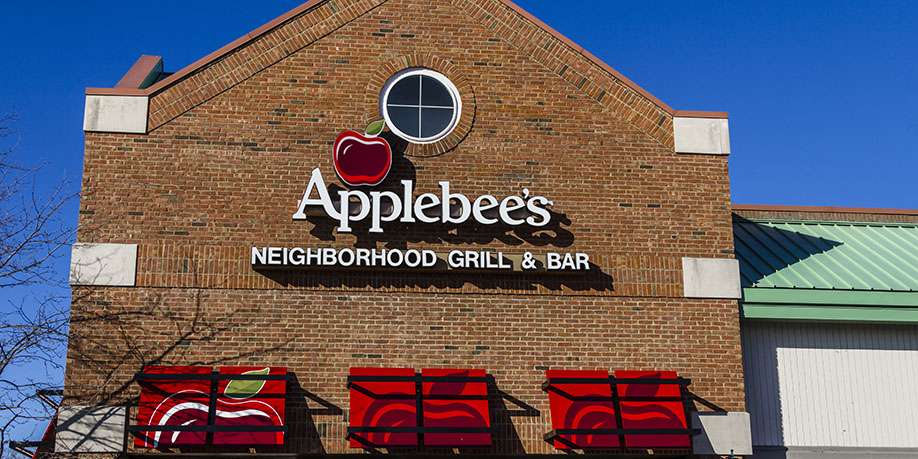 Applebee's is a popular casual dining restaurant with more than 2,000 locations all over the US. The first location opened in Georgia in 1980 and since then, the chain has become one of the most visited in the country. The menu at Applebee's is enormous, and it ranges from appetizers and soups to traditional American fare such as pork chops, seafood, burgers and fries, and decadent desserts. Applebee's is also a great option for those who enjoy a neighborhood bar and grill dining style, which is that it also offers a wide range of alcoholic beverages.
Panera Bread for People with Diabetes - Everything You Need to Know!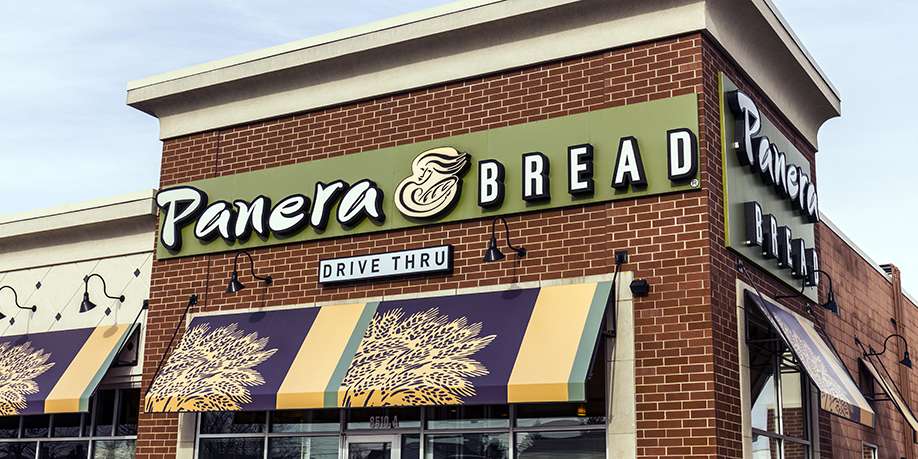 Panera Bread is all about carbohydrates, with delicious loaves of bread, baguettes, sandwiches, and pastries making up a big part of the menu. It could be difficult for a person with diabetes to enjoy something at this popular chain while also watching their carb count and blood sugar. The good news is that there are ways to enjoy a trip to Panera Bread with your friends and family, even if you have diabetes. The portions here are large, as with many other fast food establishments, but unlike many others, you have the option of getting a half-size portion of a salad, soup, or sandwich. This means that it's easier to stay within your carb calls when navigating through the menu at Panera Bread.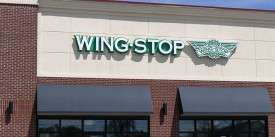 Wingstop For People with Diabetes - Everything You Need To Know!
Read Next >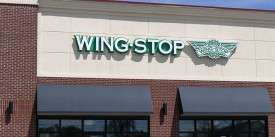 Wingstop For People with Diabetes - Everything You Need To Know!
Next >










Do you have any questions about your diabetes condition or general questions about diabetes? You can now post those questions in DiabetesIQ Forum and have our diabetes experts answer your questions for FREE! Yes, there is absolutely no catch! - Registration only takes a few seconds and it's FREE. No credit card needed. You can ask any number of diabetes questions, all for FREE! Register today and join the conversation!