Best Foods High in Calcium for People with Diabetes
Best Foods High in Calcium for People with Diabetes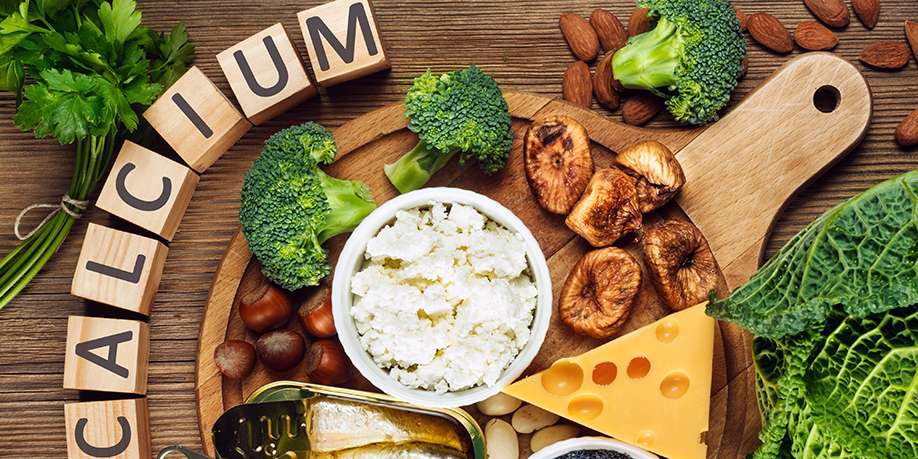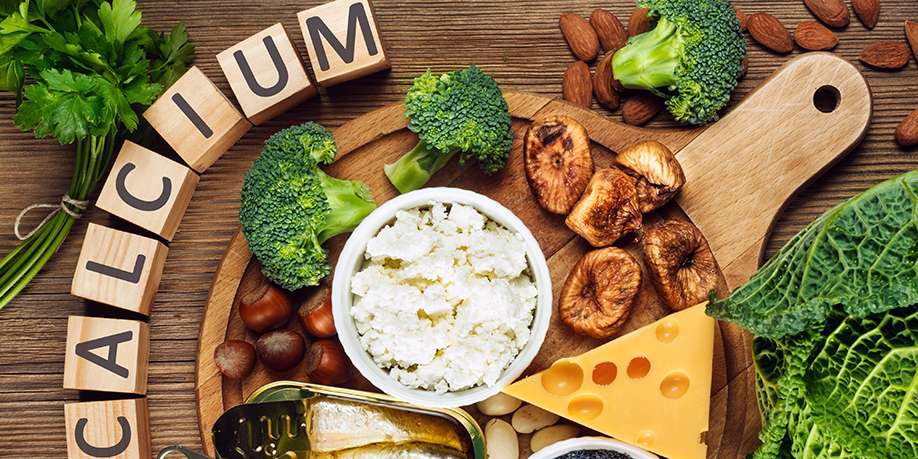 © Airborne77 | Dreamstime.com
People with diabetes have to control their blood sugar levels and body weight in order to manage the disease. That means they have to enrich their diet with foods that contain vitamins and minerals, which can support their body in fighting diabetes. Among those foods are the ones rich in calcium.
Calcium is the most present mineral in your body. It is extremely important as well since it maintains the strength of your teeth and bones as well as supports the structure of your body. Besides, the role of calcium expands to helping with your blood circulation and muscle movement, and also assists your nerves with transmitting signals throughout the body.
For people with diabetes, calcium has a special value. According to research, it can help reduce the risk of osteoporosis, with which diabetes has a very strong association. Osteoporosis causes your bones to become fragile, which increases the possibility of fractures.
The benefits of calcium go even further. – The mineral can help slow down or even stop progression of diabetes in people, who have been diagnosed with the disease. It can also help to reduce the risk of developing diabetes in people with prediabetes as well as in people, who don't have prediabetes, but have a high risk of getting diabetes based on their family history, ethnicity, lifestyle, or diet.
Luckily, there are plenty of good foods that can replenish your calcium supply and improve your health as a result. The list of such foods include milk and various dairy products such as cheese and yogurt (the most common calcium source in the United States); seafood like canned sardines and salmon; broccoli, leafy greens, such as kale, bok choy, and collard; oranges; fortified grains and cereals; seeds; figs; lentils, beans, soybeans, tofu, and fortified beverages.
This variety of calcium-rich foods means your menu can welcome aplenty of diabetes-friendly dishes that will provide you not only satisfaction, but also a great supply of calcium. We also have a few of such dishes in mind and will gladly share the recipes with you here.






Summer Fruit Salad with Yogurt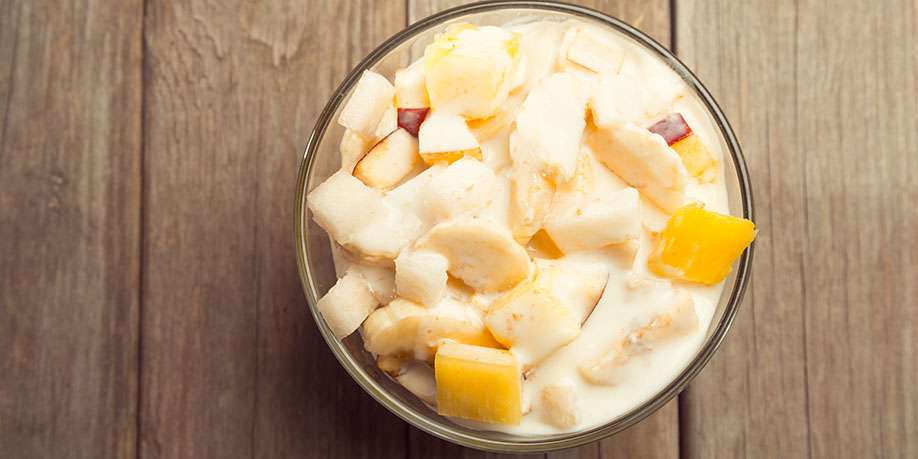 This diabetic-friendly fruit salad with yogurt can easily become your family favorite. It's super easy to make and it fits great with virtually every dish in the summer.
Fruit Salad with Yogurt and Cottage Cheese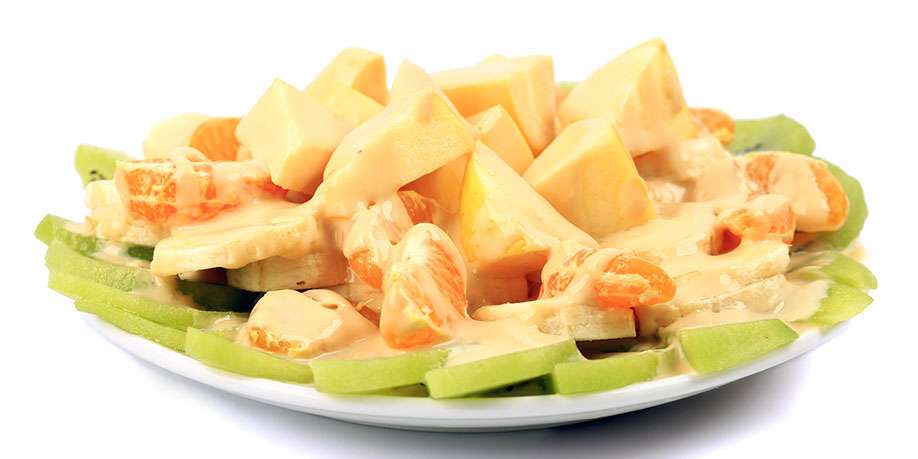 Tender, creamy, and light, this diabetes-friendly salad is a pure delight!
Lentil Porridge with Curry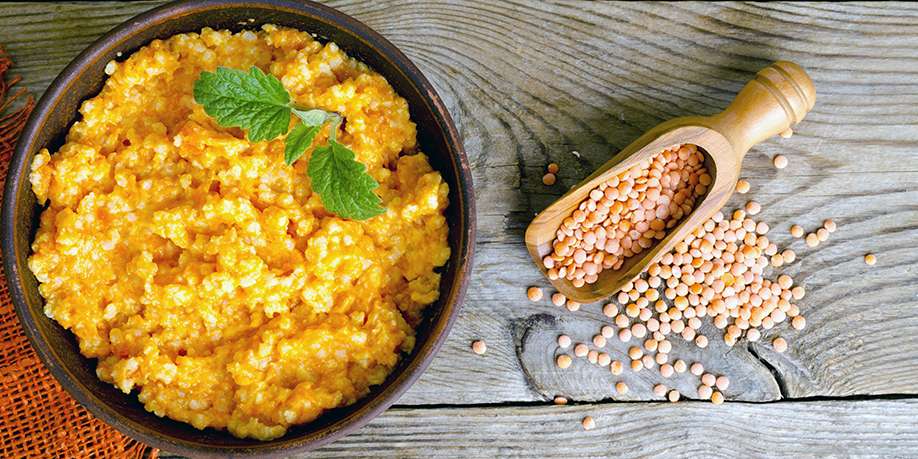 This is a very simple and fast to cook dish, which is very nutritious and diabetic-friendly. It can be served as a meal or a side dish.
Cabbage and Broccoli Salad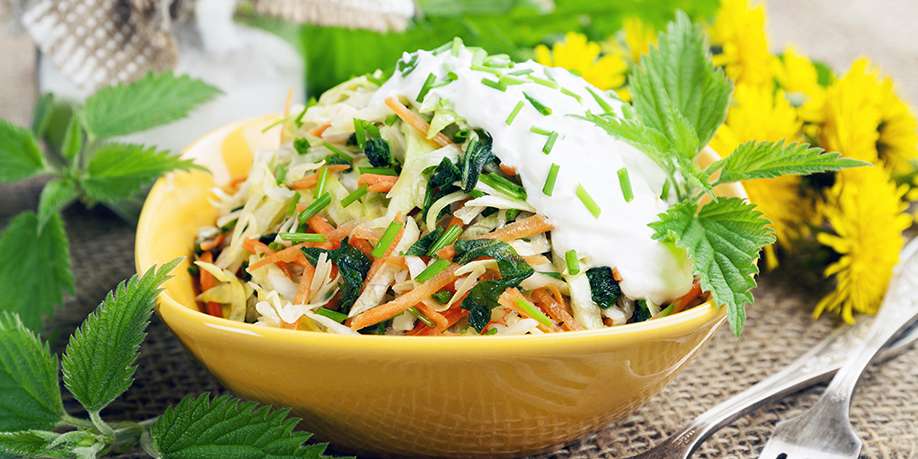 When it comes to eating healthy and diabetic-friendly food, you can't go wrong with vegetable salads. There are so many vegetable combinations that can make a delicious salad and practically all of them are packed with vitamins! Here is a recipe for one of such salads.
Braised Chicken Thighs with Beans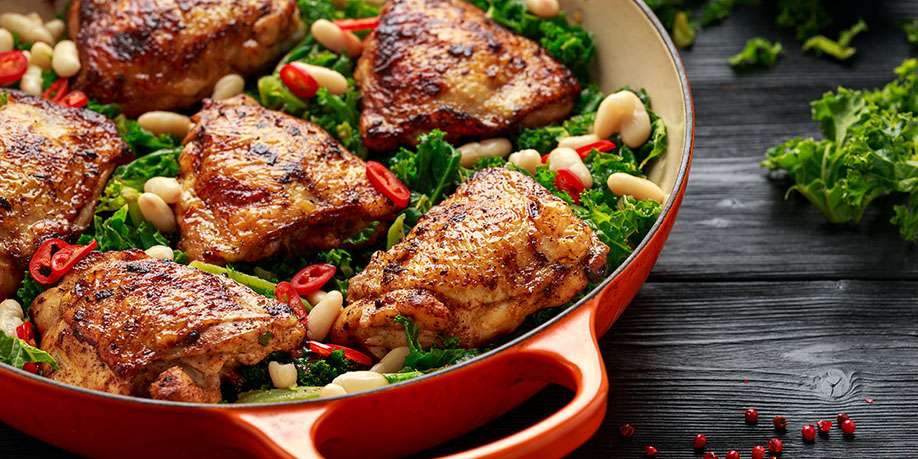 A flavorful and savory diabetic-friendly dish for the whole family to enjoy.
Moroccan Carrot and Orange Salad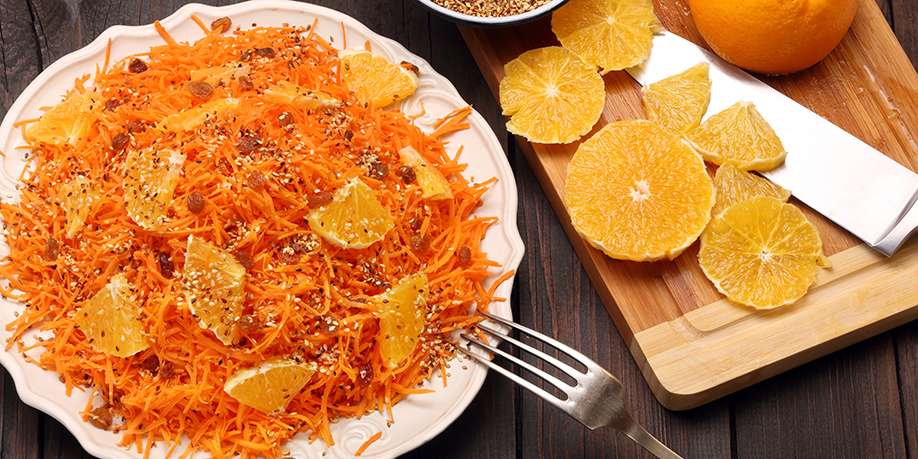 This diabetic-friendly carrot and orange salad with spices is an authentic Moroccan dish with an interesting blend of flavors.
Baked Apples with Figs and Nuts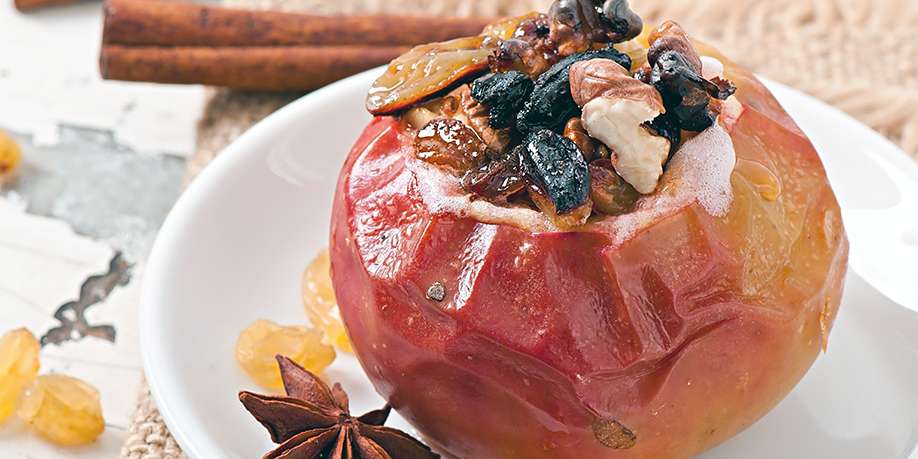 A truly delightful diabetic-friendly dessert that is quick and easy to cook!
Pan Fried Broccoli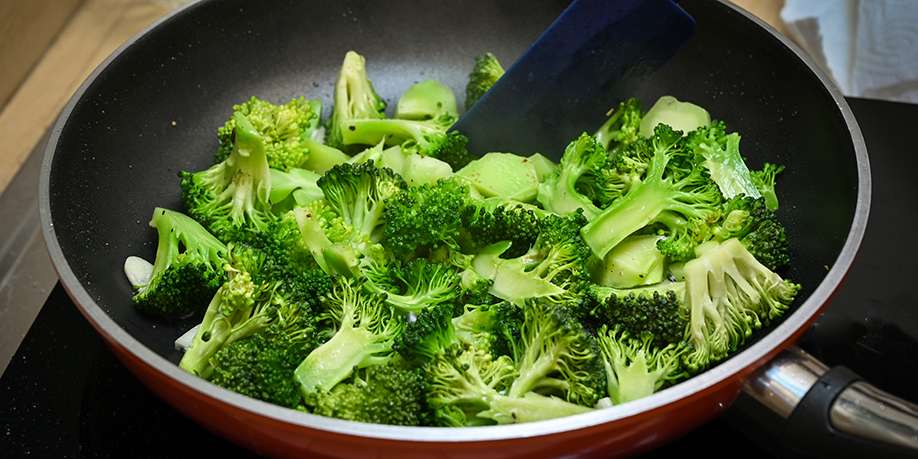 Try this recipe for fried broccoli in a skillet and you will definitely add this diabetic-friendly dish to your regular lunch or dinner menu.
Fried Tofu with Green Beans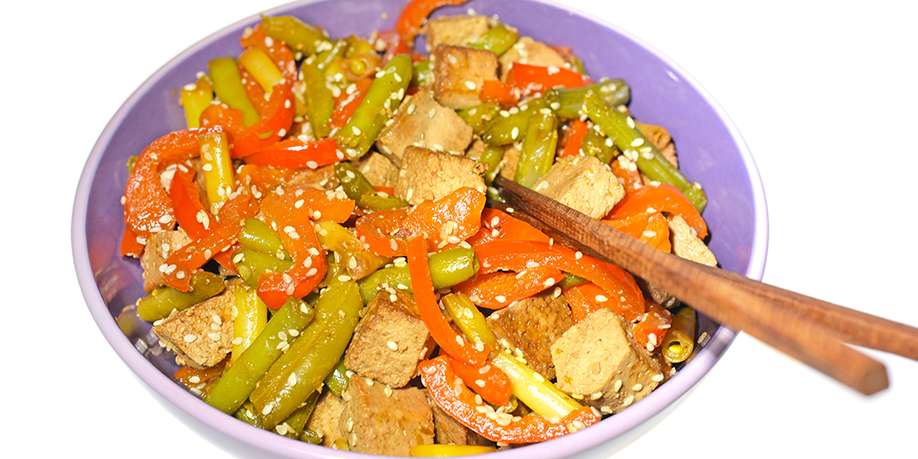 A delicious and nourishing diabetic-friendly main entrée that can easily become your household favorite.
Steak with Figs and Apples in Wine Sauce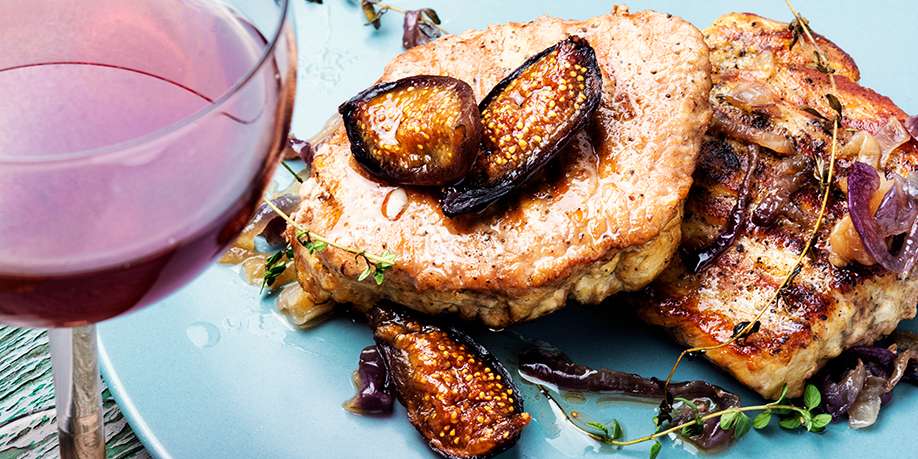 This is a recipe for a diabetic-friendly main entrée bursting with flavor. – An amazing special occasion dish!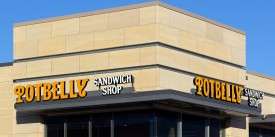 Potbelly Sandwich Shop for People With Diabetes - Everything You Need To Know!
Read Next >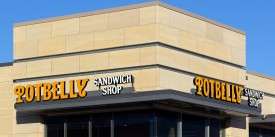 Potbelly Sandwich Shop for People With Diabetes - Everything You Need To Know!
Next >










Do you have any questions about your diabetes condition or general questions about diabetes? You can now post those questions in DiabetesIQ Forum and have our diabetes experts answer your questions for FREE! Yes, there is absolutely no catch! - Registration only takes a few seconds and it's FREE. No credit card needed. You can ask any number of diabetes questions, all for FREE! Register today and join the conversation!