Zone Diet for People with Diabetes
Zone Diet for People with Diabetes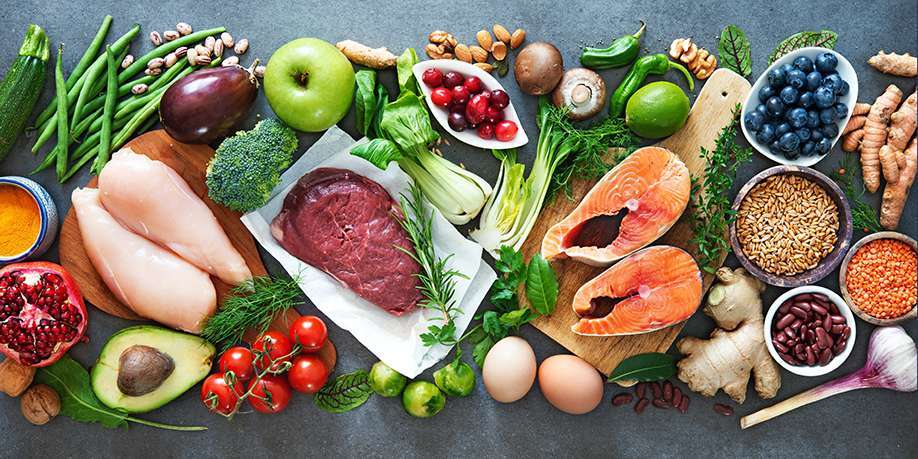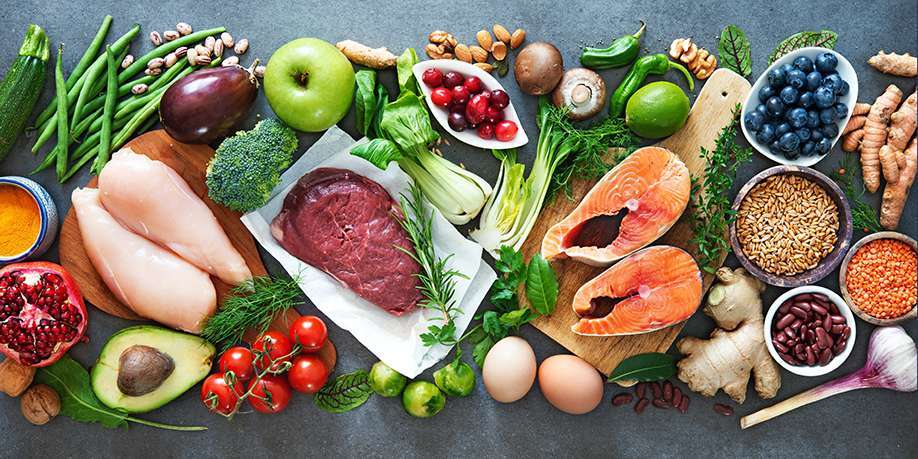 © Alexander Raths | Dreamstime.com
If you have diabetes, a proper diet is your ally in the fight with the disease. But your ally has to be carefully chosen as diets are not a week-long event that you just need to live through for a short period of time and then forget as a bad dream. For a diet to really help you manage diabetes, it has to become a part of your life and because of that, it has to fit you like a glove. Every person is different and there are many diets out there that also differ quite a bit.
Generally, the more restrictive the diet is, the more challenging it is to keep it, plus, a diet has to suit your personality. For instance, if you are really attached to meat, probably trying to adopt a meatless diet like a vegetarian or vegan diet, could be not the best idea. Besides, more flexible diets also produce great results and therefore, they're worthy of your consideration. One of the most flexible diets with a proven record of success is the Zone diet.
The Zone diet was developed by an American biochemist, Dr. Barry Sears over 3 decades ago after one of his family members died at a relatively early age from a heart attack. According to Dr. Sears, the Zone diet can decrease the inflammation in the body and as a result, allow people to lose weight – the two benefits which are highly valuable for people with diabetes.
The Zone Diet has one main rule – you have to eat a specific ratio of 40% carbs, 30% fat, and 30% protein. Carbs must have a low glycemic index to provide a slow release of sugar into the blood and keep you fuller for longer. Fat needs to be mostly monounsaturated and protein has to be lean. The Zone Diet has no specific phases and offers two ways to follow it – the hand-eye method and the Zone blocks. People usually tend to begin from the hand-eye method and get to adopting the Zone food blocks later. You can always switch between the methods any time you want.
With the hand-eye method, your hands and eyes are the only tools you use to proceed with the diet. You use your hand to determine your portion sizes, while your five fingers remind you that you have to eat five times a day and not to go without food for five hours. At the same time, you use your eye to estimate portions on your plate by visually dividing your plate into thirds: 1/3 of your plate should be allocated for lean protein (about the size and sickness of your palm) and 2/3 of your plate is for carbs with a low glycemic index. In addition to that, add a little monounsaturated fat to your plate, such as avocado, almonds, or olive oil.
With Zone food blocks you can customize the Zone Diet for your body by calculating the number of grams of carbs, protein, and fat you can consume per day. The daily amount of Zone blocks you should consume each day depends on your height and weight, as well as your hip and waist measurements. Each Zone block consists of protein, carb, and fat blocks, in which protein block has 7 grams of protein, carb block – 9 grams of carbs, and fat block – 1.5 grams of fat. The average daily number of Zone blocks to consume is 14 for a male and 11 for a female. A main meal such as breakfast, lunch or dinner should include 3-5 Zone blocks and a snack should never contain more than one Zone block.
So, what foods can you eat on the Zone diet? Many of the food choices suitable for the Zone diet are similar to the ones of the Mediterranean diet, which is among the healthiest diets available. The protein foods for the Zone diet include lean beef, veal, pork, lamb, fish, shellfish, skinless turkey and chicken breast, vegetarian protein, tofu, egg whites, and low-fat dairy products such as cheese, milk, and yogurt. The carb section is limited to low glycemic index food options and includes fruit, like apples, oranges, berries, and plums, and vegetables, such as peppers, spinach, tomatoes, cucumbers, chickpeas, yellow squash, and mushrooms, and grains like barley and oatmeal. And the fat foods selection includes avocados, oils, like olive oil, sesame oil, canola oil, and peanut oil, and nuts, including almonds, pistachios, peanuts, cashew, and macadamia nuts.
Such food selection provides you virtually no limits in the kitchen. Here we're going to share with you a few recipes that we like that a suitable for the Zone diet.



Vegetable Salad with Fried Pumpkin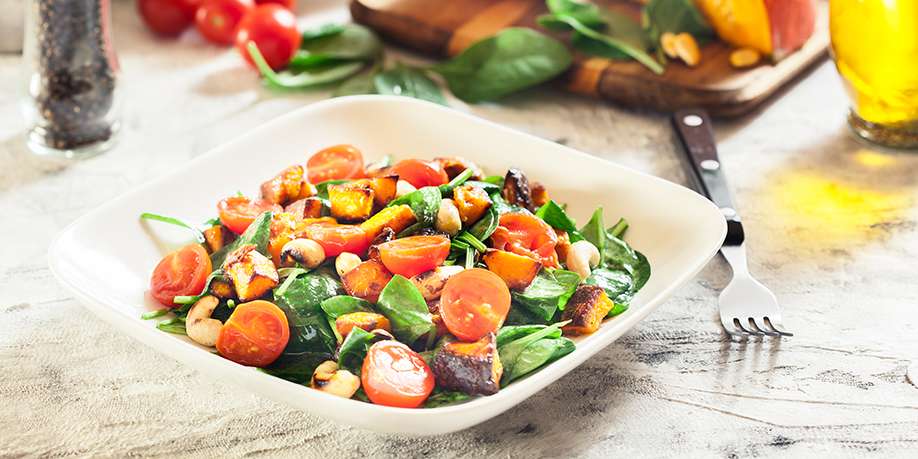 The fried pumpkin gives a new flavor to a simple diabetic-friendly vegetable salad, making its taste very original.
Tuna Steak in Soy Sauce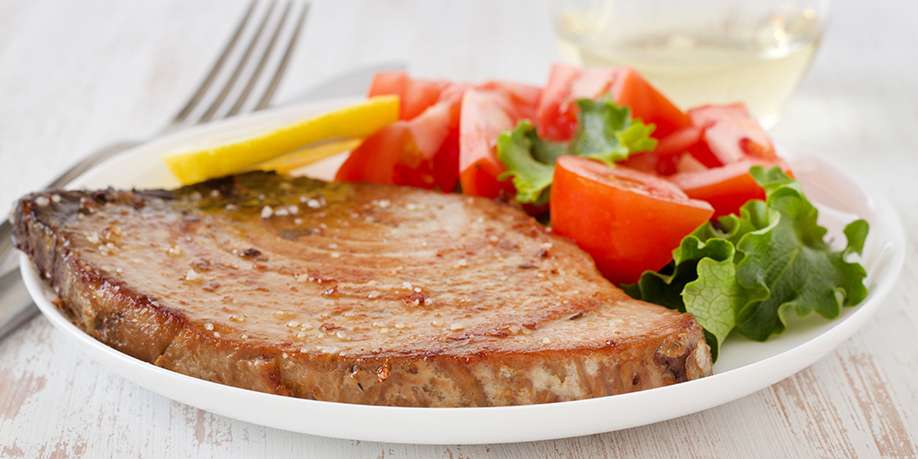 The simple marinade made of soy sauce, olive oil, and lemon juice gives this diabetic-friendly fish a wonderful taste and aroma.
Cabbage, Apple, and Carrot Salad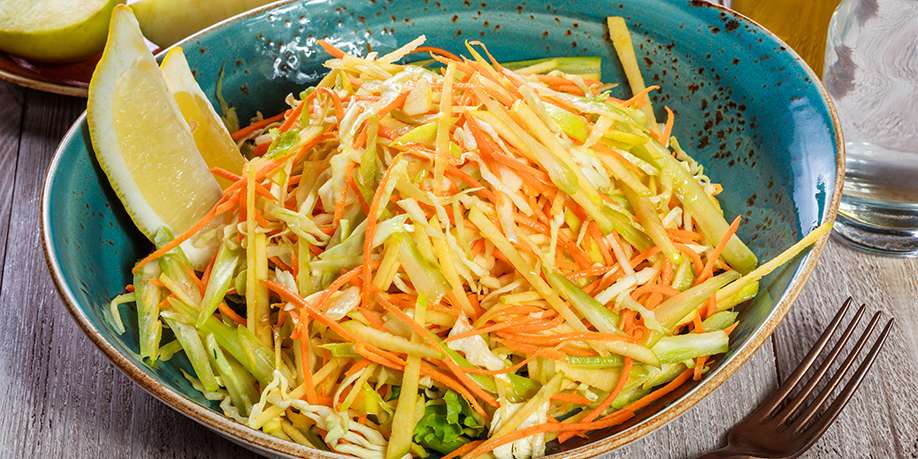 You can eat this light and juicy diabetic-friendly salad with no risk of gaining extra weight. The mix of soy sauce and olive oil give this salad a unique and interesting taste.
Chicken Breast Baked Fennel, Carrots and Oranges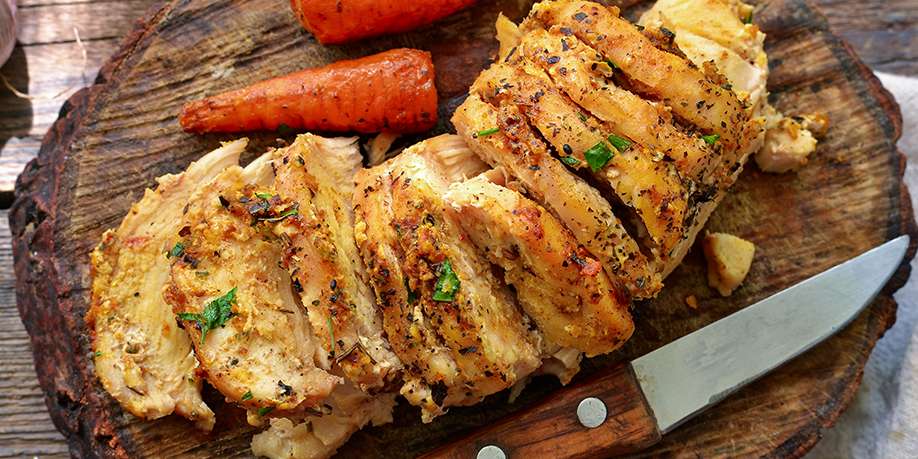 Baking chicken breast in aluminum foil with oranges, shallots, tarragon, carrots, and fennel root gives the dish a unique taste and makes it juicy and tender, even though chicken breast is usually dry. Try this diabetic-friendly recipe – you will be glad you did!
Avocado, Kiwi and Brussels Sprouts Salad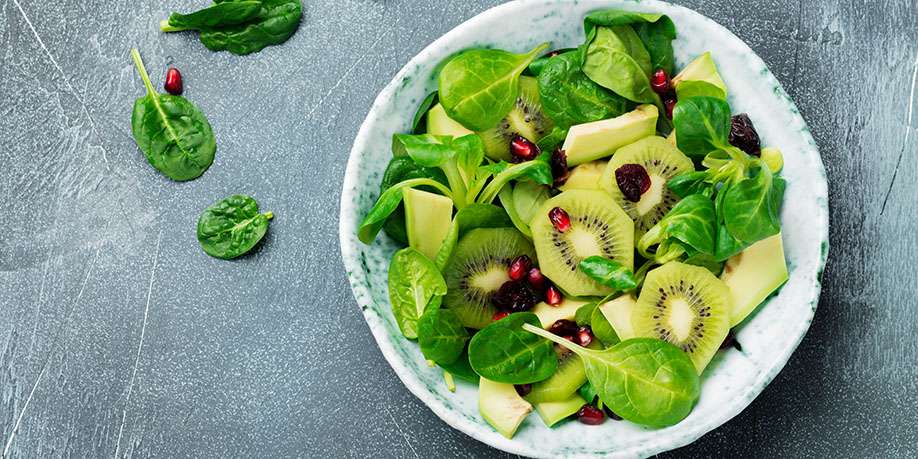 Healthy and juicy salad with kiwi, avocado, Brussels sprouts, and cucumbers is a true delight! Sesame oil and seeds give this diabetic-friendly salad an oriental flavor.
Baked Turkey Breast with Vegetables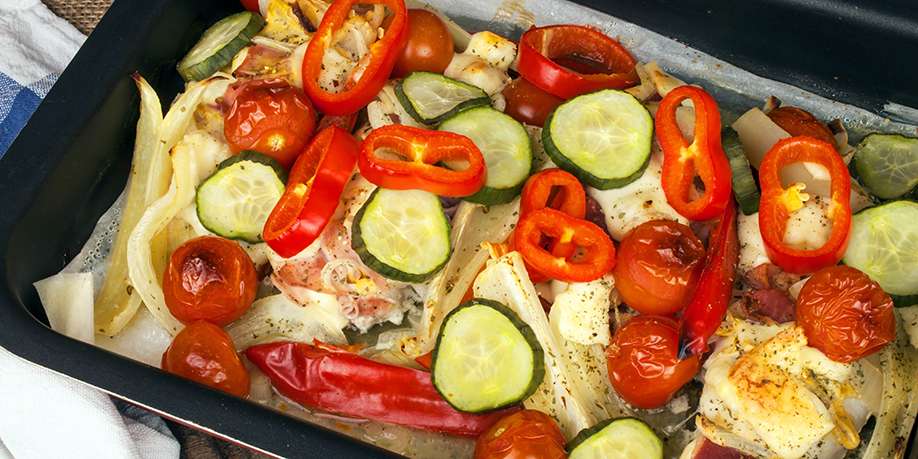 If you make this delicious and diabetic-friendly turkey breast dish, your family and guests won't miss the rest of the bird. Baked turkey breast with vegetables is great as an everyday and holiday meal.
Tilapia Filet with Cauliflower Salad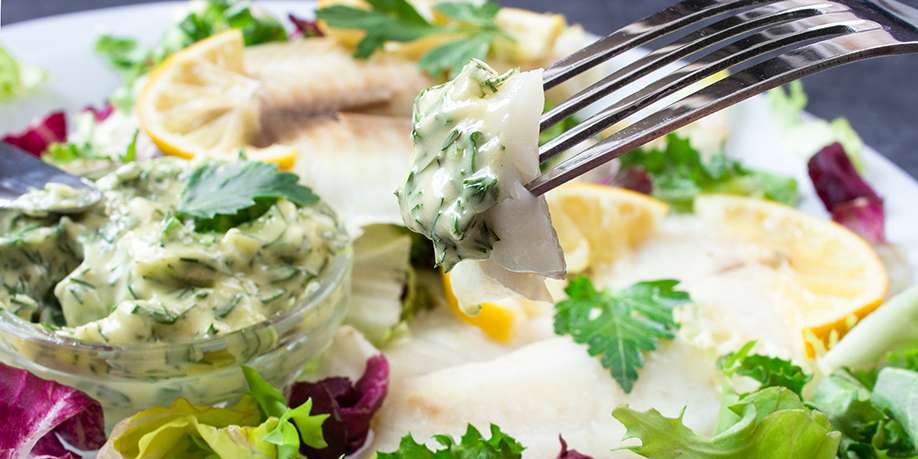 Diabetic-friendly steamed tilapia is a great snack with steamed cauliflower, apples and basil.
Turkey Breast Stew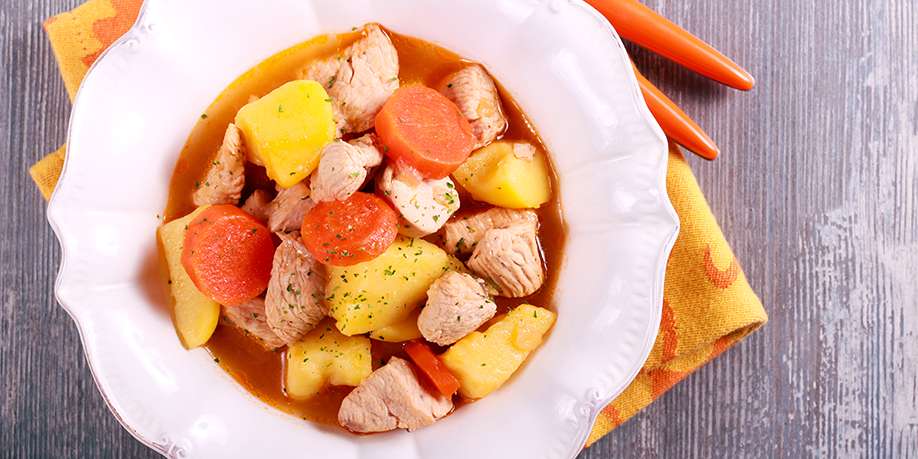 Stewed turkey breast meat and fresh vegetables are cooked up into a hearty, diabetic-friendly dish for you and your family to enjoy.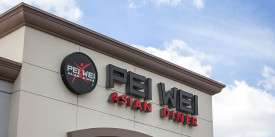 Pei Wei for People with Diabetes - Everything You Need to Know!
Read Next >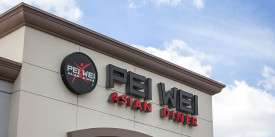 Pei Wei for People with Diabetes - Everything You Need to Know!
Next >










Do you have any questions about your diabetes condition or general questions about diabetes? You can now post those questions in DiabetesIQ Forum and have our diabetes experts answer your questions for FREE! Yes, there is absolutely no catch! - Registration only takes a few seconds and it's FREE. No credit card needed. You can ask any number of diabetes questions, all for FREE! Register today and join the conversation!