Best Dishes with Vegetables for People with Diabetes – Everything You Need to Know
Best Dishes with Vegetables for People with Diabetes – Everything You Need to Know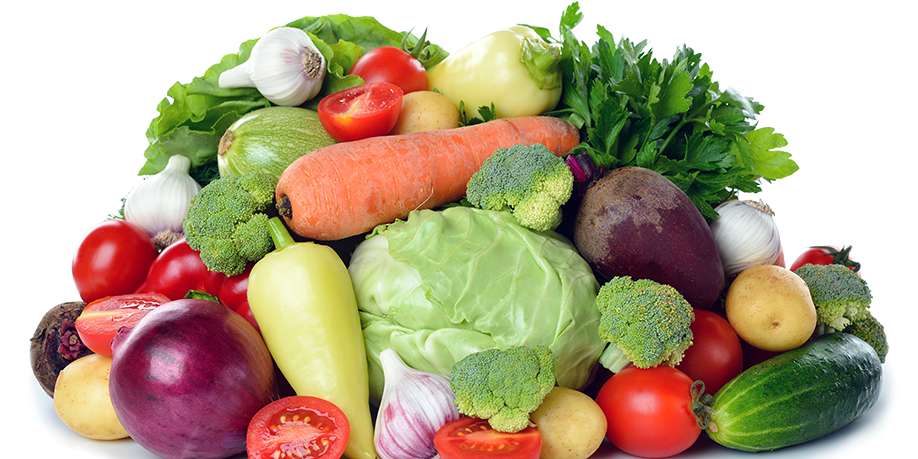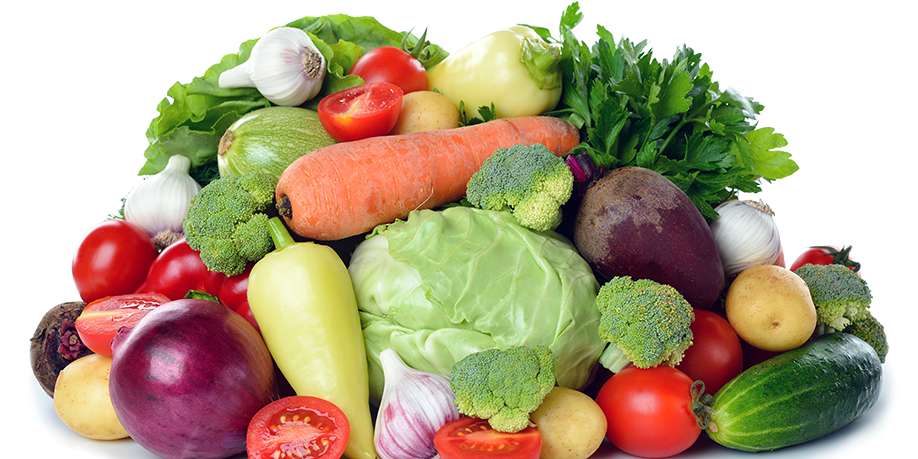 © Olyina | Dreamstime.com
Once you get diagnosed with diabetes, the food you eat gets more meaning than ever before. – It becomes a weapon to fight the disease. If you eat right, you keep your blood sugar levels under control and successfully manage your cholesterol and body weight. Your grocery shopping list must be adjusted to include items that will deliver to your body a good variety of nutrients, protein, and fiber and ensure low carb intake.
When you are trying to determine what foods are the most diabetes-friendly, vegetables are one of the safest ones to bet on. Many of them fit perfectly into a healthy, well-balanced diet. However, "many" doesn't mean "all" as some vegetables are much more suitable for people with diabetes than the others. For instance, starchy vegetables, such as potatoes, corn, squash, and peas, should only be consumed in moderation as they have high Glycemic Index (GI), which means they are rich in carbohydrates and can cause blood sugar spikes.
Instead, your diet should include non-starchy vegetables that have a low GI value (below 55). For example, raw carrots have a GI value of 16 and broccoli has even lower GI value of just 10. Besides having a low GI score, carrots and broccoli are rich in fiber, while broccoli also has a high content of protein.
To enrich your diet with protein, your menu should feature dishes with chickpeas, spinach, kale, asparagus, mustard greens, and cauliflower, and to load up on fiber, Brussel sprouts, split peas, beets, and artichokes have to be included into your diet as well. You should also diversify your meals with plenty of leafy greens besides spinach and kale, among which are arugula, bok choy, chard, and different kinds of lettuce, as their nutrients content will benefit your overall health.
As you can see, there is a fairly broad variety of vegetables that can be a part of your healthy diet. That means you have lots of room for creativity when it comes to making diabetes-friendly dishes with vegetables. Here are a few of our favorites ones.
Cabbage and Broccoli Salad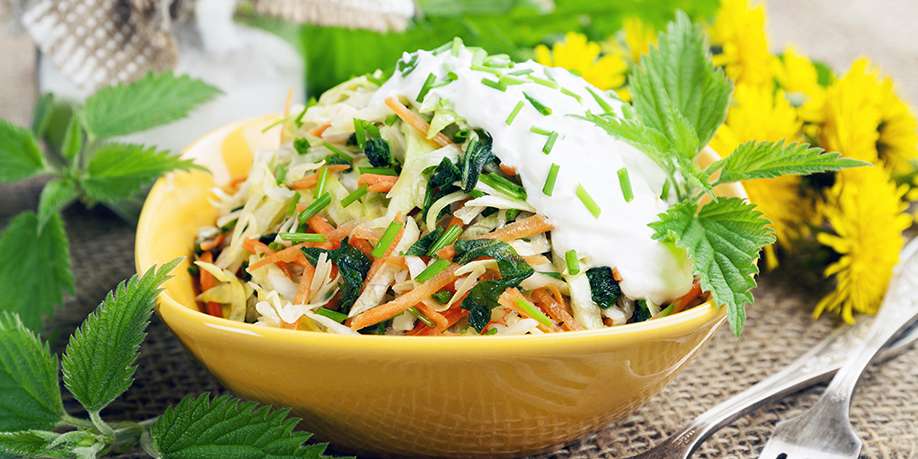 When it comes to eating healthy and diabetic-friendly food, you can't go wrong with vegetable salads. There are so many vegetable combinations that can make a delicious salad and practically all of them are packed with vitamins! Here is a recipe for one of such salads.
Pan Fried Broccoli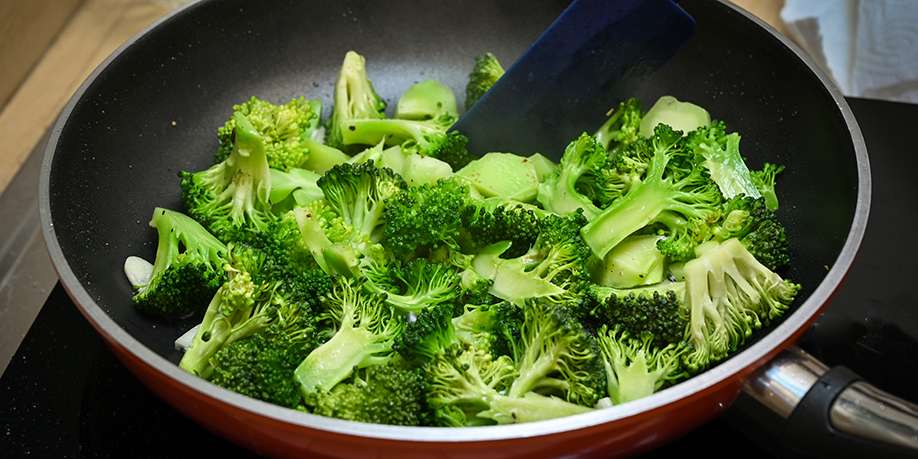 Try this recipe for fried broccoli in a skillet and you will definitely add this diabetic-friendly dish to your regular lunch or dinner menu.
Cabbage, Apple, and Carrot Salad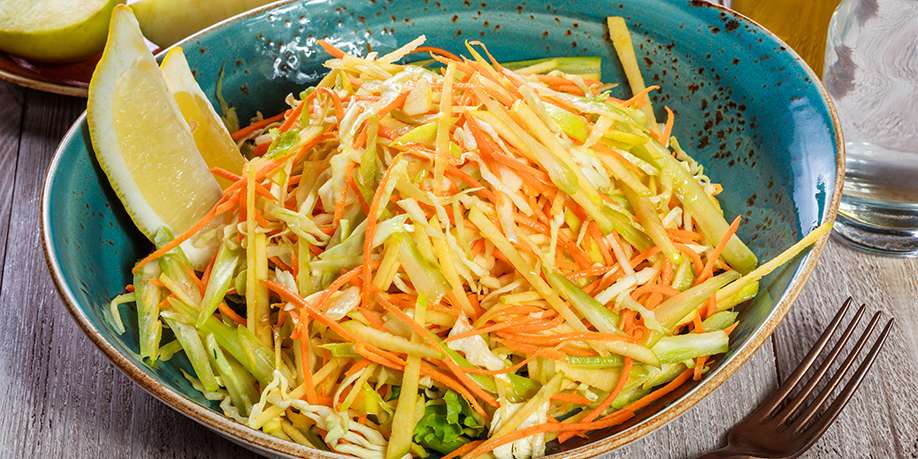 You can eat this light and juicy diabetic-friendly salad with no risk of gaining extra weight. The mix of soy sauce and olive oil give this salad a unique and interesting taste.
Baked Spicy Chickpeas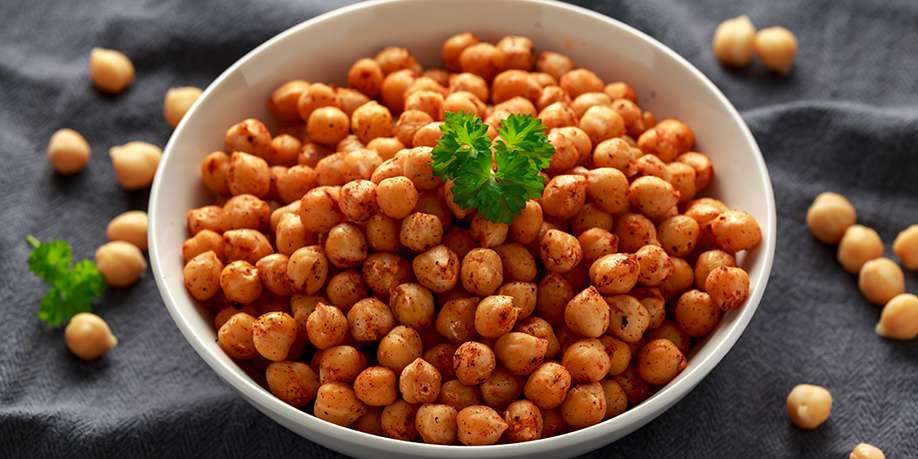 Baked chickpeas with paprika, olive oil, garlic, and hot peppers is a delicious diabetic-friendly appetizer with a bright and savory taste.
Carrots and Celery Salad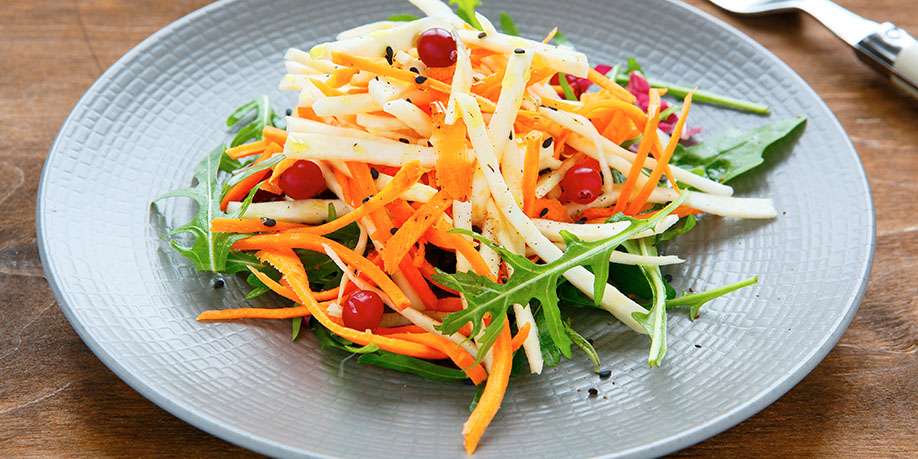 A simple, easy to make, and absolutely diabetes-friendly salad that is good for dinner any time of year.
Asparagus, Bell Pepper and Cauliflower Salad with Spinach and Olives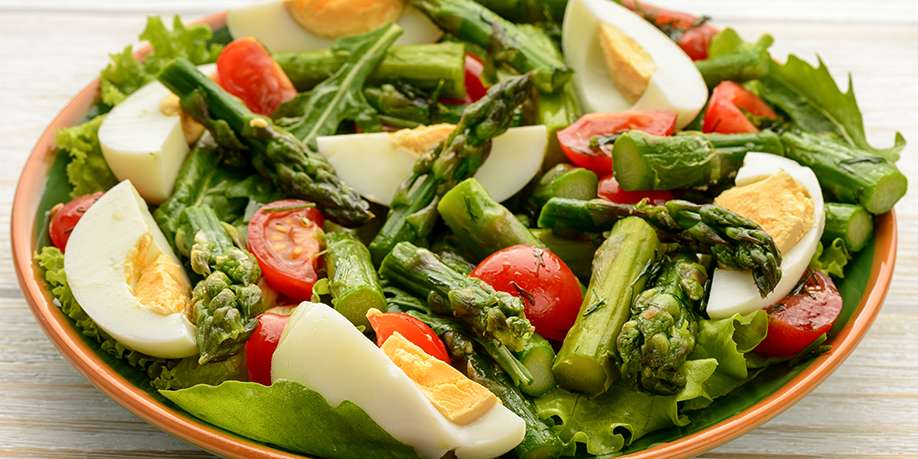 This diabetic-friendly salad is a perfect harmony of taste and health benefits.
Spinach, Chickpea and Fresh Cucumber Salad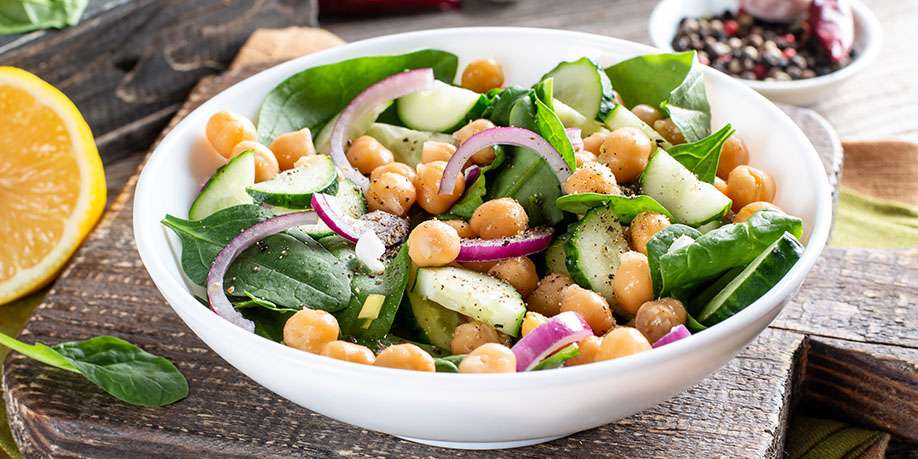 This is an easy diabetic-friendly salad that is deliciously tasty and can serve as a side dish all year round.
Beetroot Salad with Apple, Prunes and Walnuts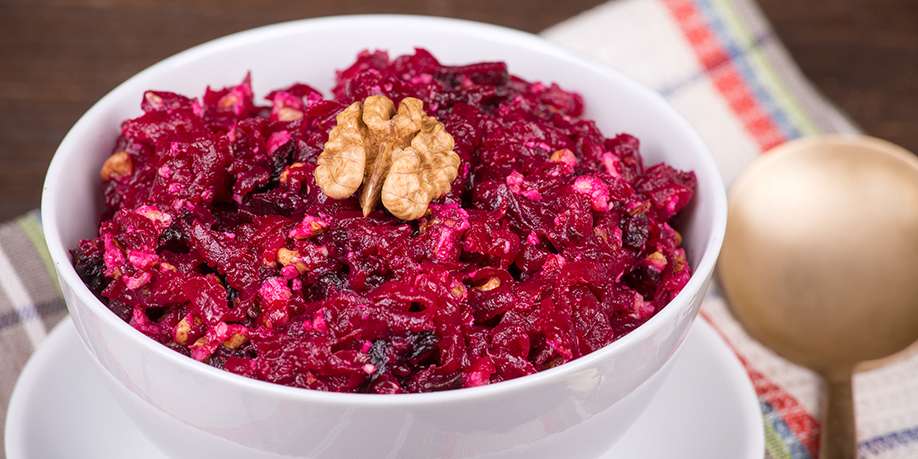 An excellent combination of boiled beets and fresh crispy apple, complemented by prunes and walnuts gives you an easy to make, healthy, and diabetic-friendly salad.
Roasted Brussels Sprouts with Pecan Nuts and Sesame Seeds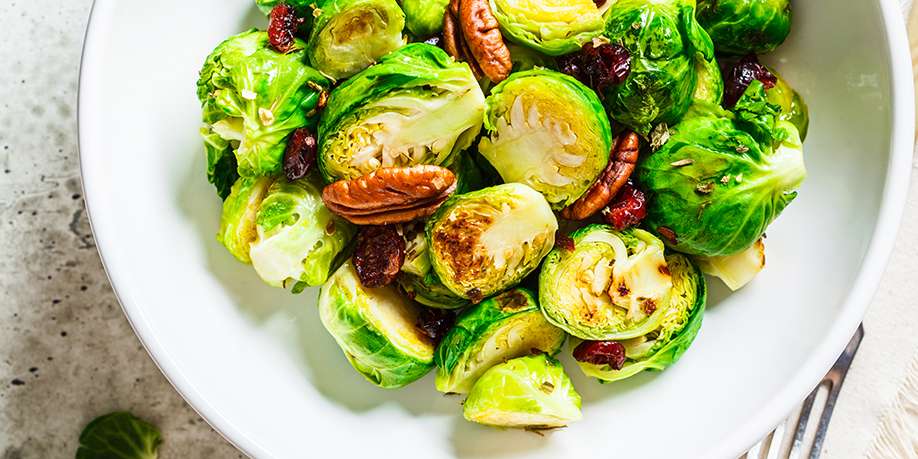 Delicious and colorful Brussels sprouts fried with pecan nuts and sesame seeds are an excellent diabetic-friendly side dish for any fish and meat dishes.
Salmon Salad with Flax Seed Dressing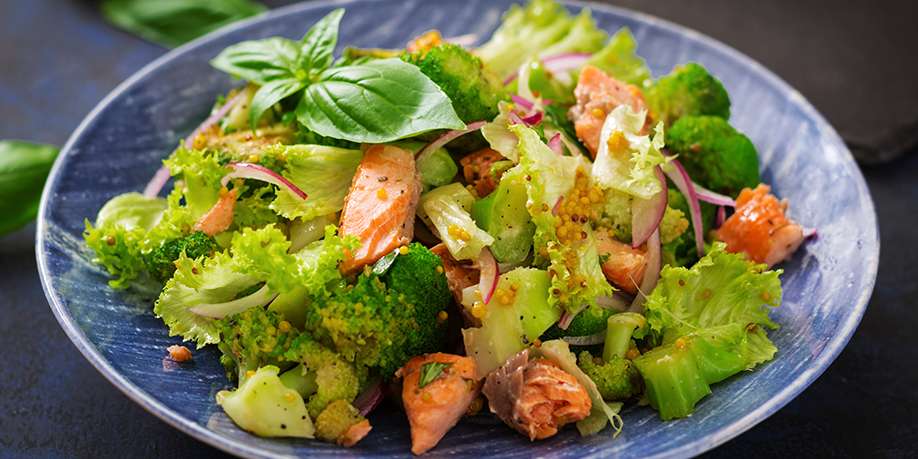 Interesting and easy diabetic-friendly recipe for a salmon salad with a piquant dressing that is not only tasty and healthy, but also great for your figure.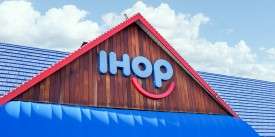 IHOP For People with Diabetes - Everything You Need to Know
Read Next >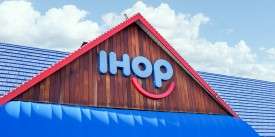 IHOP For People with Diabetes - Everything You Need to Know
Next >










Do you have any questions about your diabetes condition or general questions about diabetes? You can now post those questions in DiabetesIQ Forum and have our diabetes experts answer your questions for FREE! Yes, there is absolutely no catch! - Registration only takes a few seconds and it's FREE. No credit card needed. You can ask any number of diabetes questions, all for FREE! Register today and join the conversation!