Best Foods High in Vitamin A for People with Diabetes
Best Foods High in Vitamin A for People with Diabetes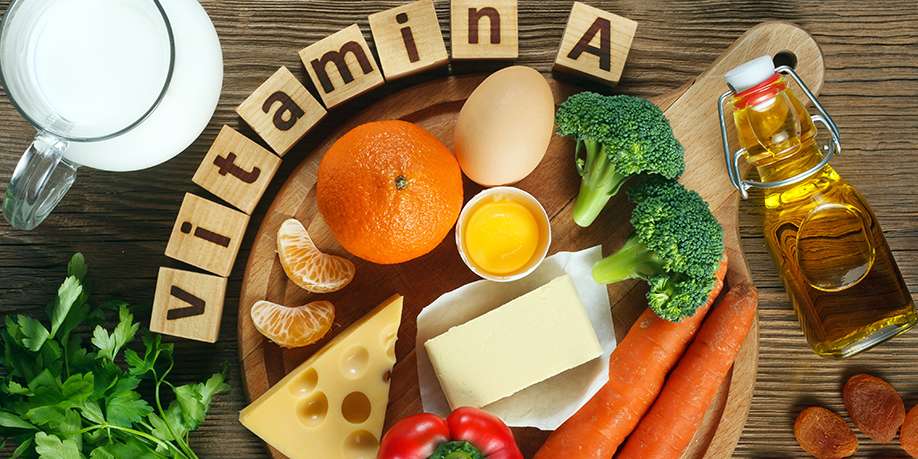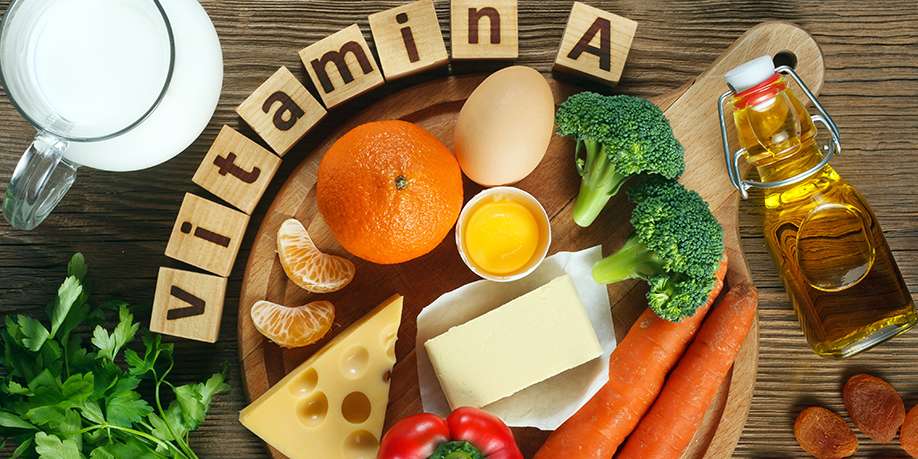 © Airborne77 | Dreamstime.com
Even though diabetes keeps being an incurable disease, it can be well managed and controlled by a number of different means. If you have the disease, your diabetes doctor will come up with the right treatment for you based on the variety of factors specific to you. That most likely will include a combination of medications, exercise, and, of course, diet. You have probably heard more than once the words "balanced diet". That's what your diet should be to successfully manage diabetes because balanced diet means consuming a wide variety of foods in the right proportion. That is necessary because different foods contain different essential nutrients, which are vital for proper body functioning.
One of such essential nutrients is Vitamin A, which is needed for several physiological processes including vision, reproduction, immune function, skin health, development, and growth, as well as functioning of such vital organs as the heart, lungs, and kidneys. There is another role of Vitamin A that is extremely important for people with diabetes – according to a new study, Vitamin A improves the function of insulin producing beta-cells. The research also shown that Vitamin A deficiency may lead to a decrease in the beta-cells' ability to resist inflammation and in case of absence of Vitamin A the beta-cells die. The research makes it clear that it's in every person's best interest to have enough Vitamin A in the system and when it comes to people with diabetes keeping the level of Vitamin A in check is simply a must. The daily recommended dietary allowance (RDA) of Vitamin A is 900 microgram for men, 700 microgram for women and from 300 to 600 microgram for kids.
Human body cannot produce Vitamin A by itself, so people must get it from their diet. Among the foods that are rich in Vitamin are lamb liver, cod liver oil, salmon, king mackerel, Bluefin tuna, herring, sweet potato, spinach, pumpkin pie, carrots, black-eyed peas, broccoli, red bell pepper, cantaloupe, mango, tomato juice, dried apricots, goat cheese, milk, butter, cheddar, Roquefort cheese, camembert cheese, hard-boiled eggs, cream cheese, and feta cheese.
The variety of foods that contain Vitamin A suggests that the number of dishes that you can enjoy while replenishing your supply of vitamin A is quite large. We are sure you should have no problem discovering plenty of interesting recipes of such dishes. Here are some of our favorite recipes of dishes rich with Vitamin A.



Beef Liver with Apples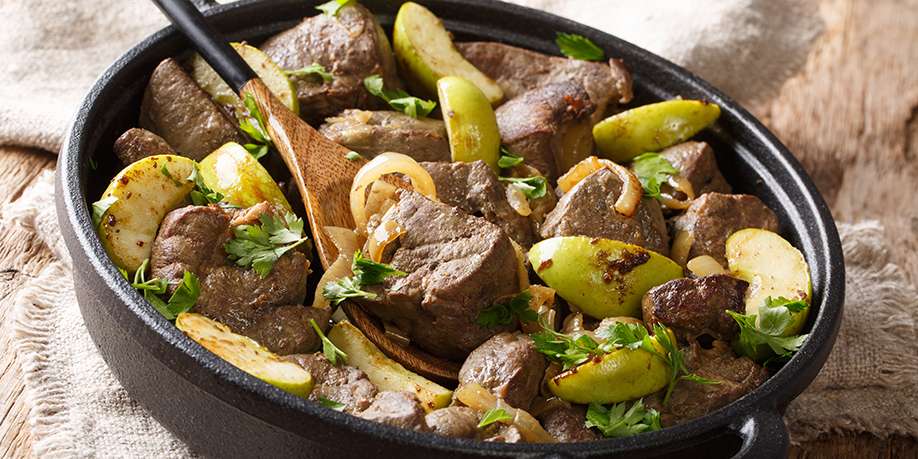 Try this diabetic-friendly recipe and enjoy tender beef liver with the apple flavor that makes this dish special.
Baked Stuffed Mackerel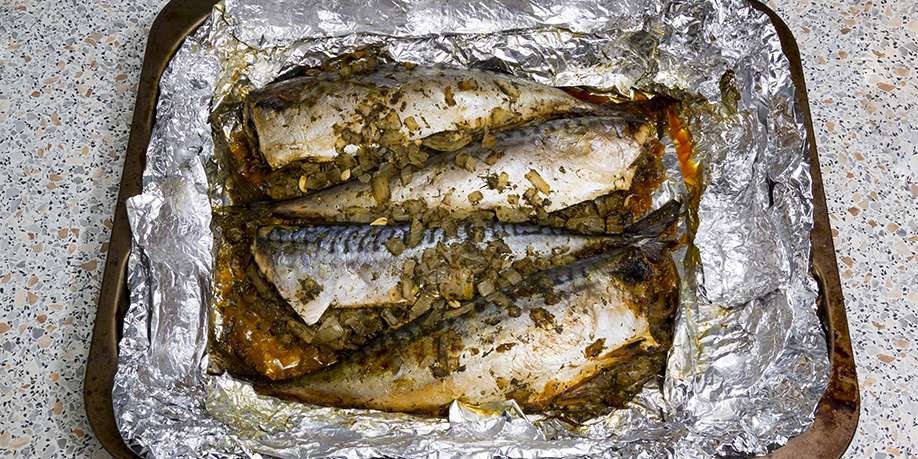 Mackerel stuffed with vegetables and baked in aluminum foil turns out to be very tender and juicy. A truly great diabetic-friendly meal for the whole family.
Pink Salmon Baked with Onions and Tomatoes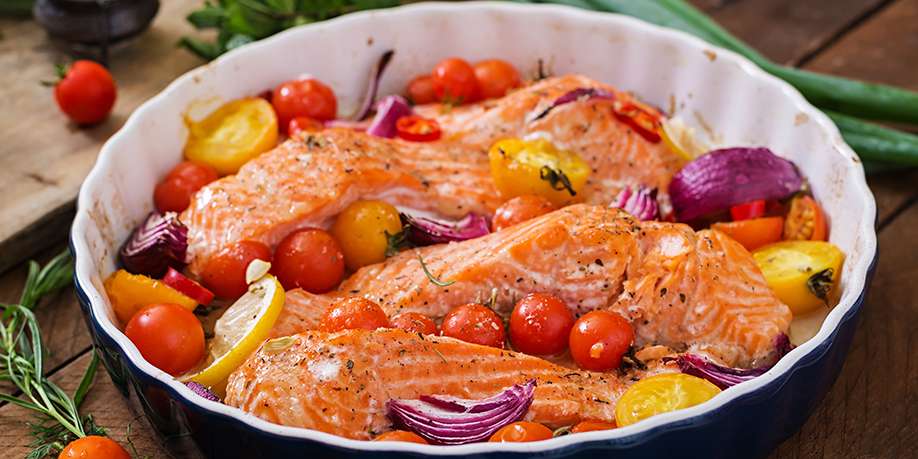 Pink salmon cooked in the onion and tomato juice turns out to be a very tender and tasty diabetic-friendly dish.
Turkey Rolls with Asparagus and Goat Cheese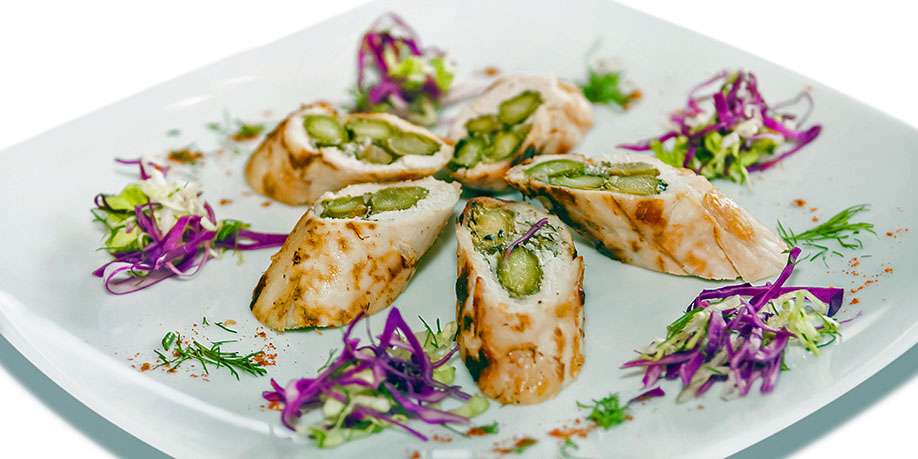 Turkey rolls with asparagus is a very delicious and healthy dish for the whole family. This diabetic-friendly dish is perfect for those, who are on a diet or simply want to eat healthy. This recipe is very easy to cook and does not have complicated ingredients. You can replace goat cheese with low-fat cottage cheese if you wish.
Cheddar Cheeseburger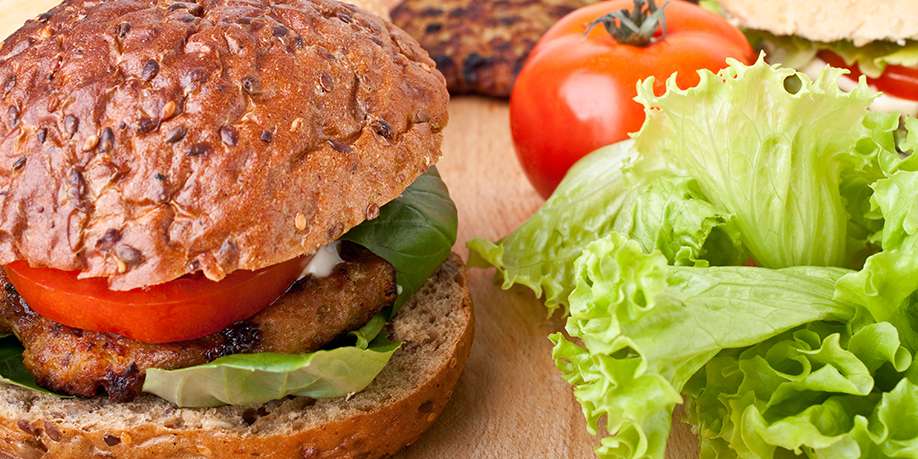 What outdoor party is complete with a burger? – The staple of American cuisine can be diabetic-friendly too. Try this recipe and see for yourself!
Tuna Steak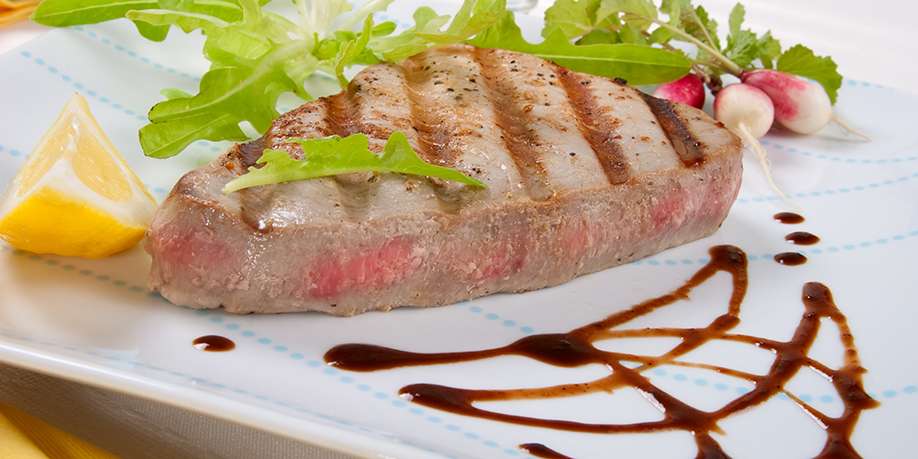 This diabetic-friendly recipe is for a delicious tuna steak that turns out to be very tender and juicy. This steak is perfect with salads, vegetables, and any side dishes. Serving it warm or cold makes it equally tasty.
Spinach Salad with Walnuts, Oranges, Pomegranate, and Sesame Seeds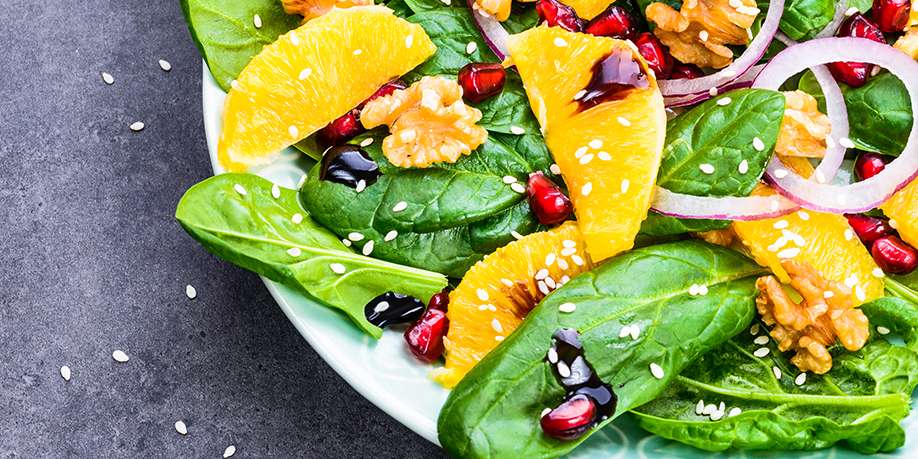 This diabetic-friendly salad is a treasure trove of vitamins!
Mango, Chicken, and Corn Salad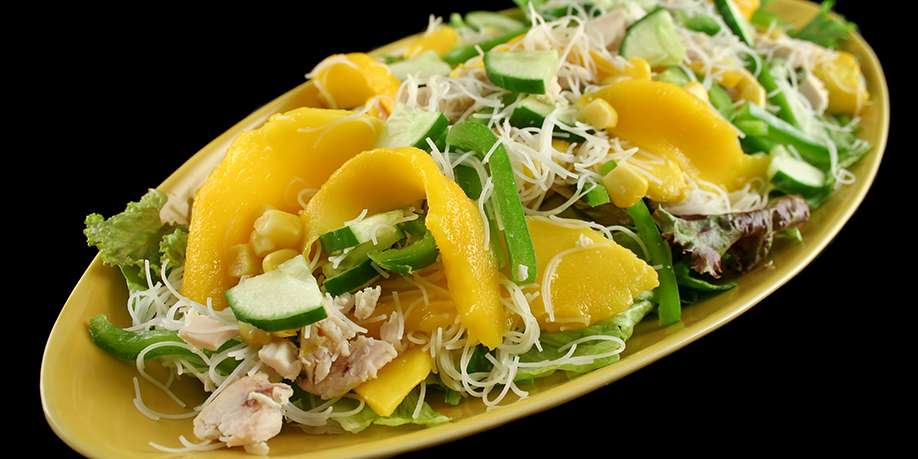 This diabetic-friendly salad is loaded with juicy chicken and creamy avocado. The tropical flavor of mango make this salad exceptionally delicious.
Broccoli and Tomato Salad with Olives, Peppers, and Pesto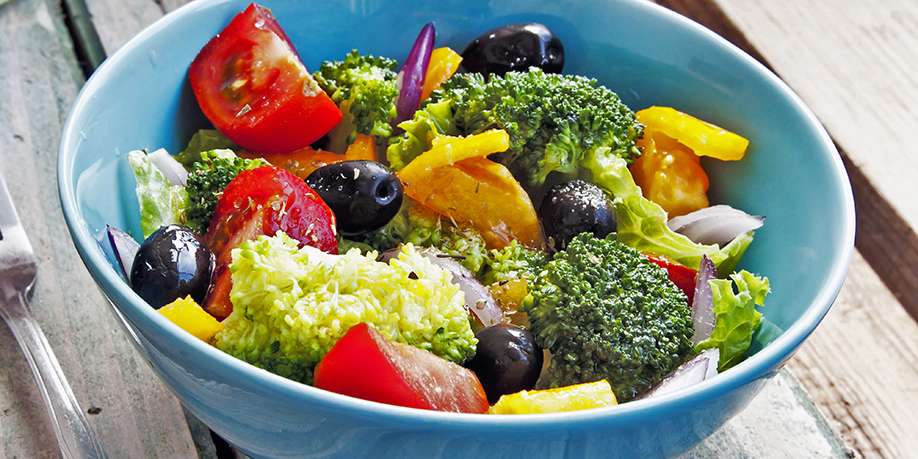 A light, delicious, and diabetic-friendly vegetable salad that perfectly combines crispy aromatic vegetables, pine nuts, olives, and pesto sauce.
Spinach Roll with Smoked Salmon and Cream Cheese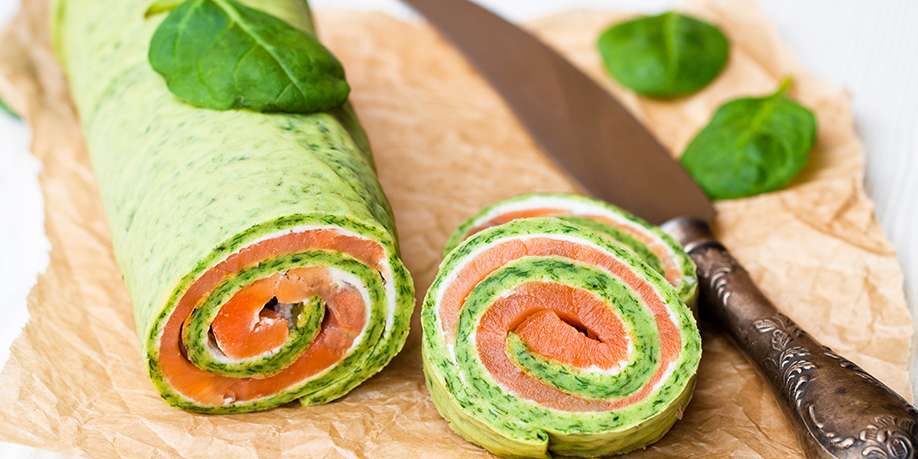 This delicious, colorful and diabetic-friendly appetizer is easy to cook and perfect for any occasion.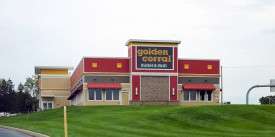 Golden Corral For People With Diabetes - Everything You Need To Know!
Read Next >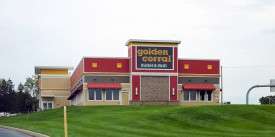 Golden Corral For People With Diabetes - Everything You Need To Know!
Next >










Do you have any questions about your diabetes condition or general questions about diabetes? You can now post those questions in DiabetesIQ Forum and have our diabetes experts answer your questions for FREE! Yes, there is absolutely no catch! - Registration only takes a few seconds and it's FREE. No credit card needed. You can ask any number of diabetes questions, all for FREE! Register today and join the conversation!