Best Dishes with Mushrooms for People with Diabetes – Everything You Need to Know
Best Dishes with Mushrooms for People with Diabetes – Everything You Need to Know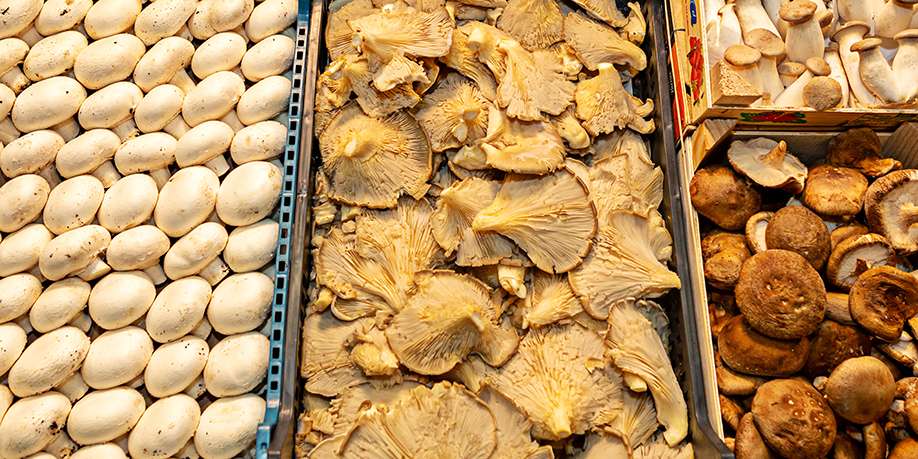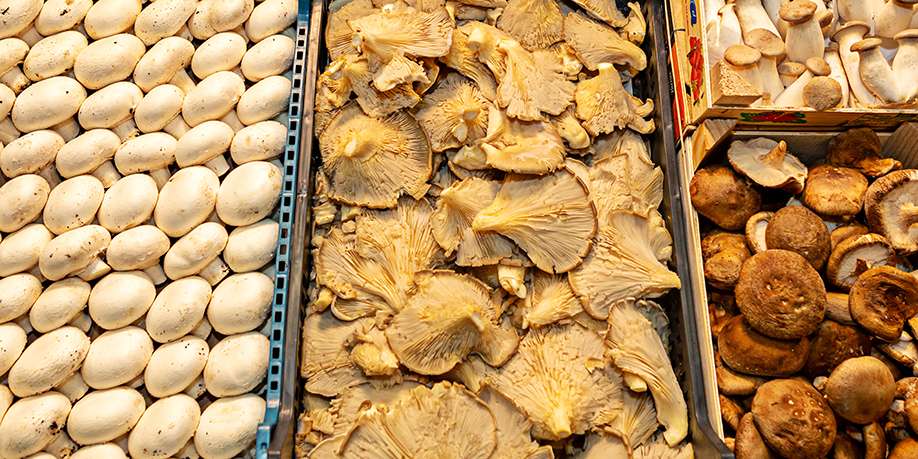 © Izaskun69 | Dreamstime.com
It's a well-known fact that for diabetic people the key to successful blood sugar management is diet. In particular, it should be well-balanced and include foods that are high in fiber, lean protein, and vegetable-based fats, and low in calories, saturated fat, and carbohydrates.
This rule divides all food choices into two camps – what you should eat and what you should avoid. One of the foods that perfectly belongs to the group of products that you should have in your diet is mushrooms.
There are many different kinds of mushrooms such as the champignons, white or button mushroom, Portobello, shiitake, oyster mushrooms and chanterelles to name a few. They all differ quite substantially in appearance and flavor. Nevertheless, they are all low in fat and carb content and rich in protein, fiber and antioxidants. Mushrooms are also a great source of vitamins, including B1, B2, B3, B5, and polysaccharides, such as beta glucan, that improve metabolism, slow digestion process and delay sugar absorption, all of which control blood sugar levels and contribute to the reduction of obesity and diabetes.
Because there is a broad variety of mushrooms out there, there are many diabetes-friendly dishes that can be made from them, ranging from salads to soups, to dinner main courses. Here are a few recipes that we like.



Stuffed Mushrooms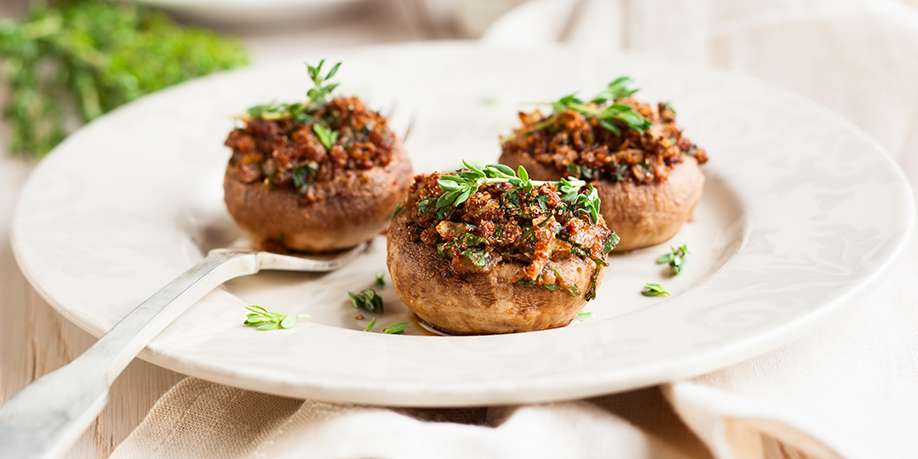 Try this diabetic-friendly stuffed champignon recipe – you will be happy with the delicate taste of dish! A perfect appetizer to complement any main course.
Zucchini with Mushrooms and Tomatoes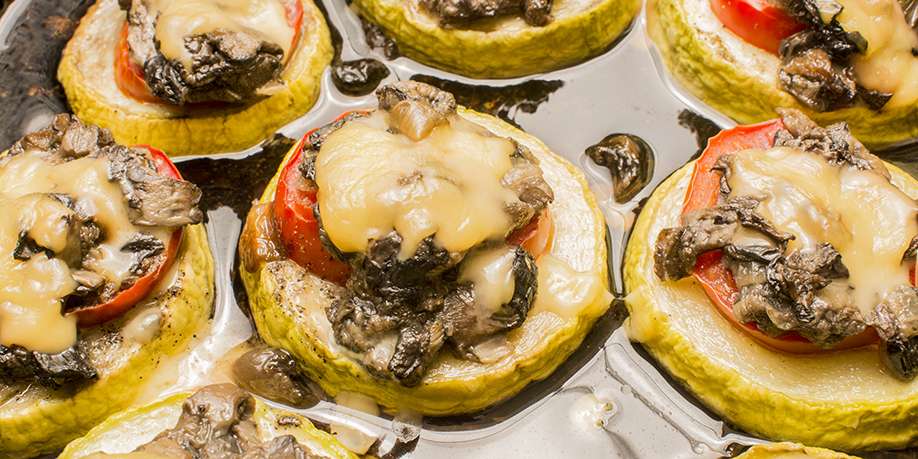 Zucchini with champignons and tomatoes is a great diabetic-friendly appetizer for any occasion that can perfectly diversify a family or holiday dinner.
Omelet with Mushrooms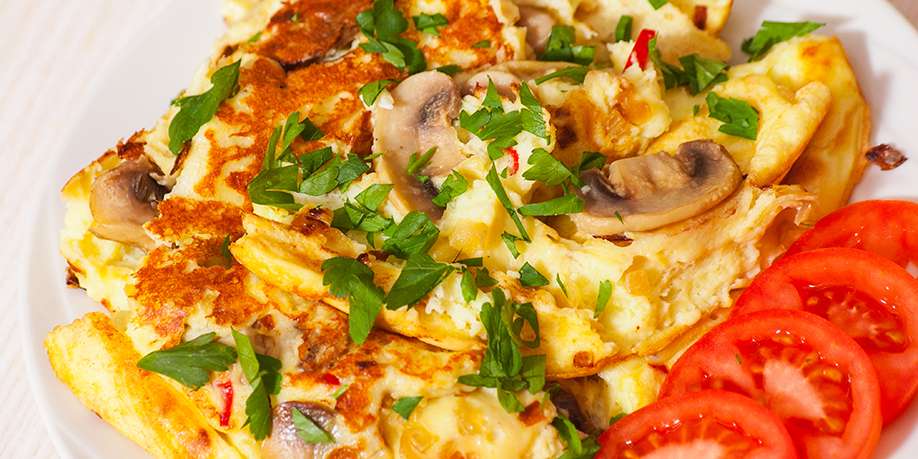 This loaded with mushrooms omelet is diabetic-friendly and a simply delightful breakfast dish!
Mushroom Soup with Barley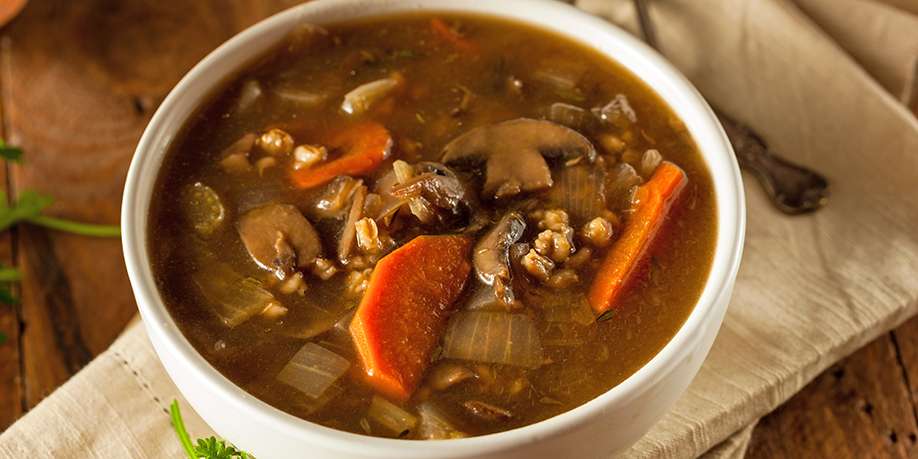 A traditional combination of mushrooms and barley turns out to serve well for people with diabetes. Because whole grain barley has a high level of magnesium and is rich in fiber, while mushrooms are low on Glycemic Index, it's hard to find a more diabetic-friendly soup. Besides, it's a very tasty one!
Mushrooms Grilled in Aluminum Foil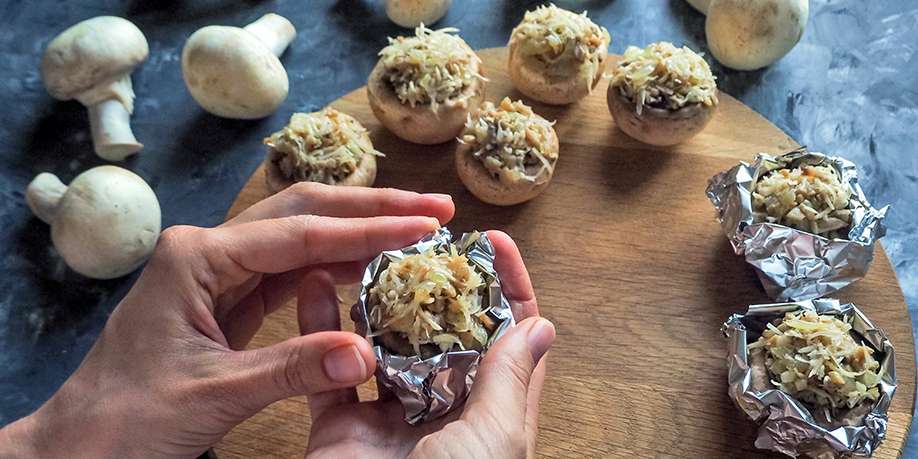 Very tasty and diabetic-friendly appetizer that is good for any lunch and dinner. Large Portobello mushrooms would be the best choice for this dish, although other mushrooms of your choice can be used as well.
Green Beans Stewed with Mushrooms, Carrots and Corn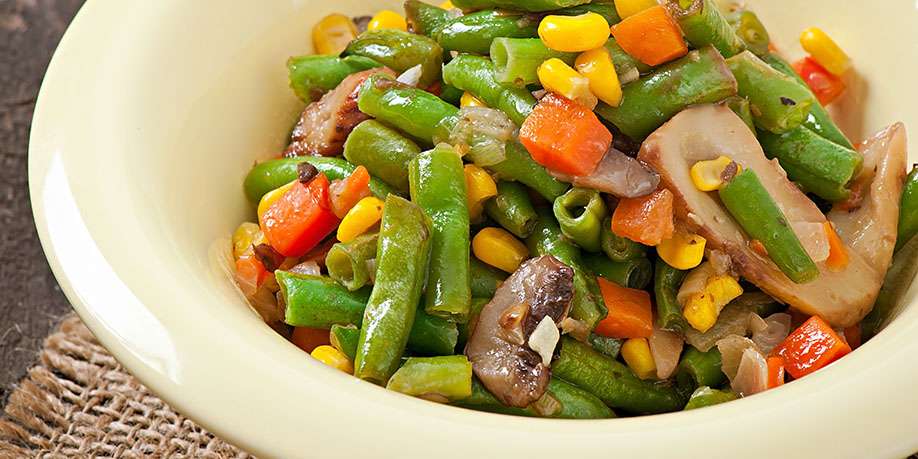 Green beans stewed with mushrooms, carrots and corn can be a great addition to any dinner entrée. A perfect diabetic-friendly side dish.
Cauliflower Baked with Mushrooms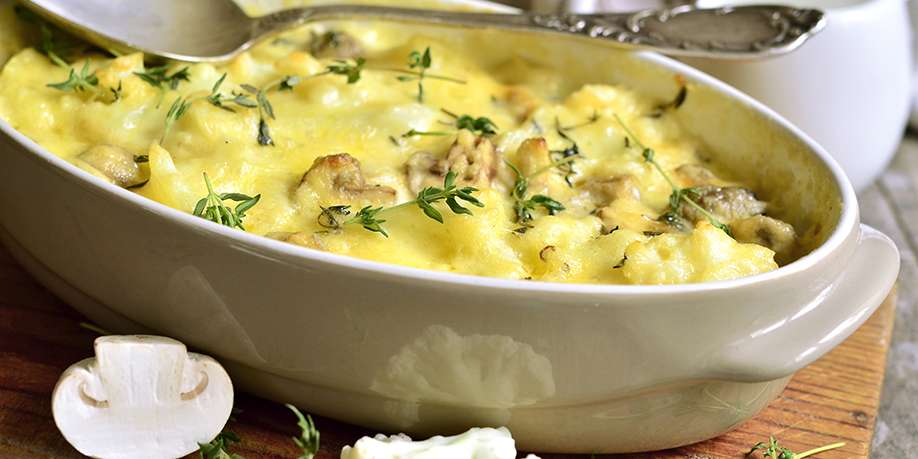 A combination of two types of mushrooms, cauliflower and sour cream gives this diabetic-friendly dish a unique texture and taste.
Grilled chicken, Mushroom and Vegetable Salad with Pine Nuts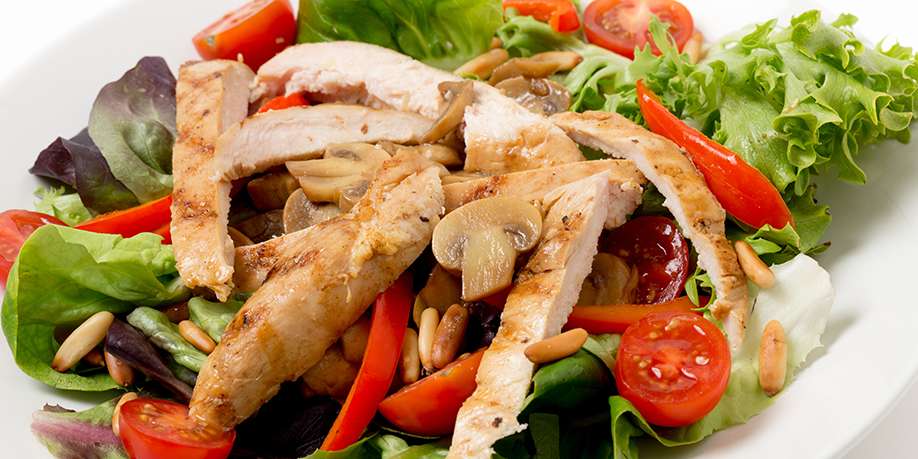 If you got tired of traditional salads, try this diabetic-friendly salad of grilled chicken breast, mushrooms, bell peppers, and onions, nicely complemented with cheese and nuts and served on the leaves of lettuce or kale cabbage.
Mashed Potato Rolls with Mushrooms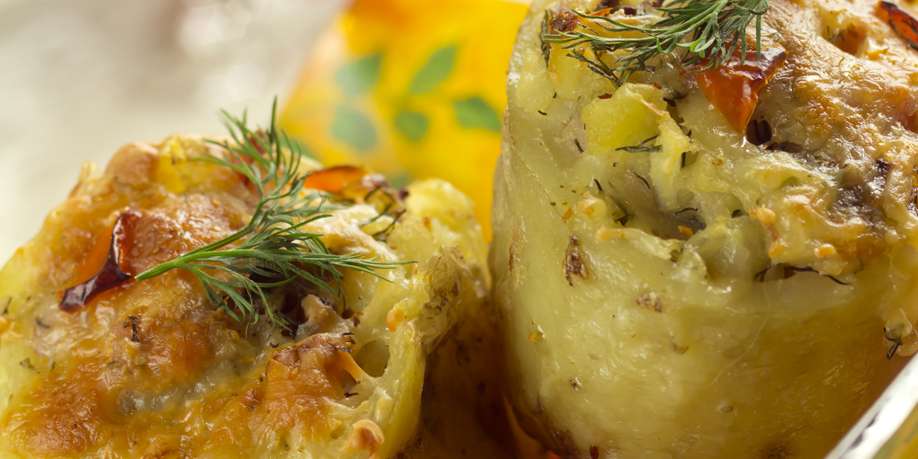 An amazing diabetic-friendly dish for lunch, dinner, or holiday table that everyone will love. Just make sure to cook enough of it, because your family and guests will be asking for more!
Veggie Burger with Chickpeas and Mushrooms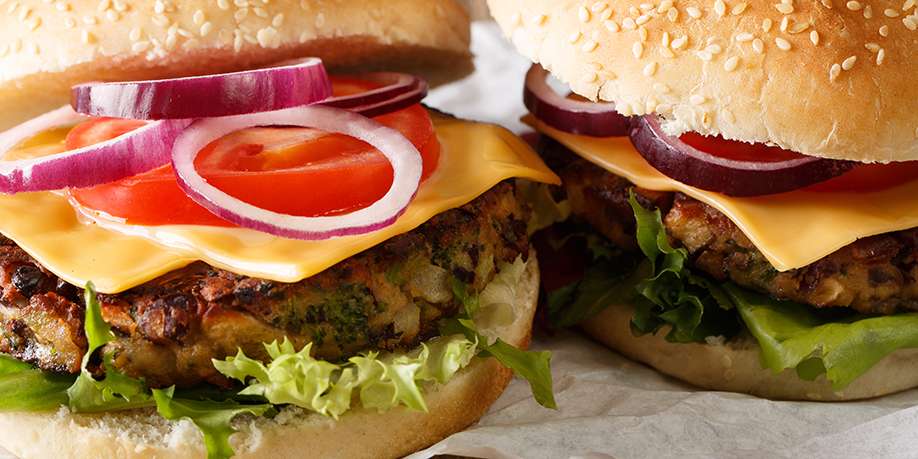 This recipe give you a great way to enjoy a delicious diabetic-friendly plant-based meal that also perfectly fits vegetarian and vegan diet. These burgers taste best when cooked on a grill. They can be made with many different toppings and combined well with salads.
Mini Casseroles with Mushrooms and Jerusalem Artichoke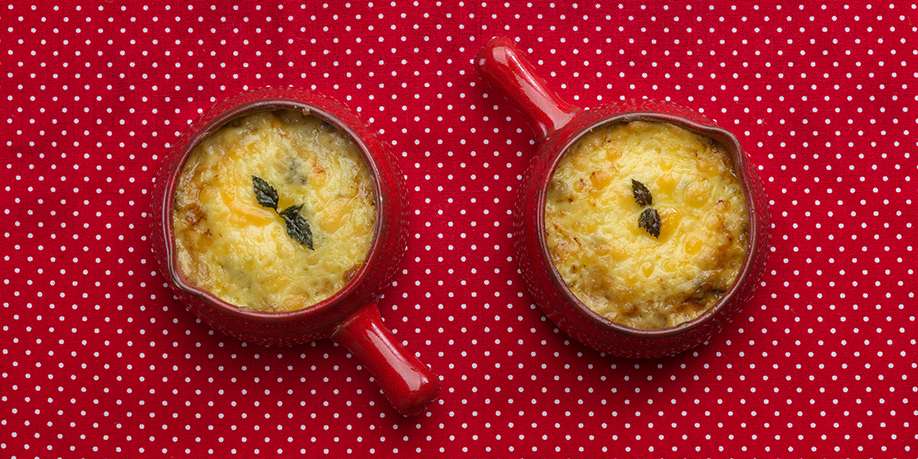 Diabetic-friendly dinner entrée of mushrooms and onions with Jerusalem artichoke.
Mushroom Soup with Eggplant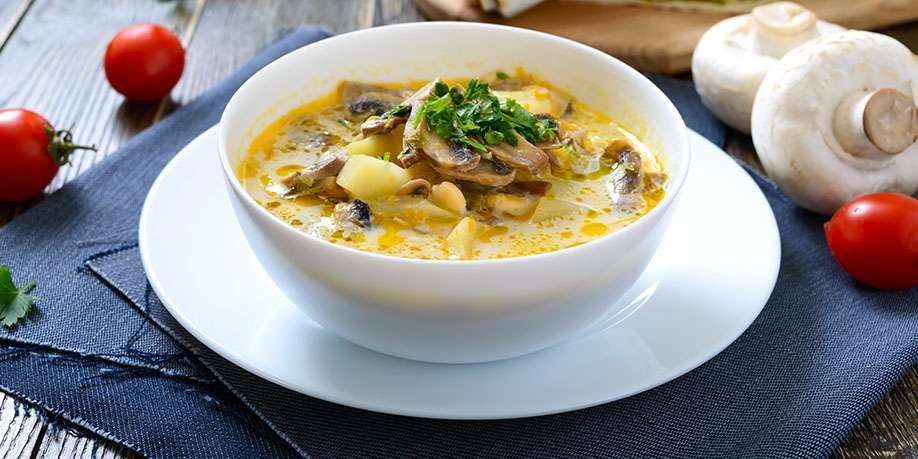 A combination of mushrooms and eggplant will give this diabetic-friendly soup a rich, hearty, and truly unforgettable flavor!
Stewed Cabbage with Mushrooms and Chicken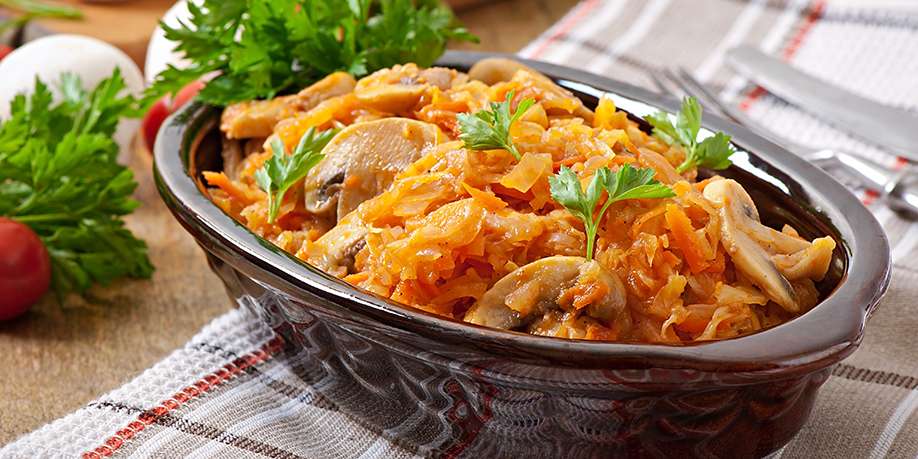 If you want to have a healthy, nutritious and easy to make tasty dinner, diabetic-friendly stewed cabbage with mushroom and chicken will bring it all to your table.
Tuna Salad with Mushrooms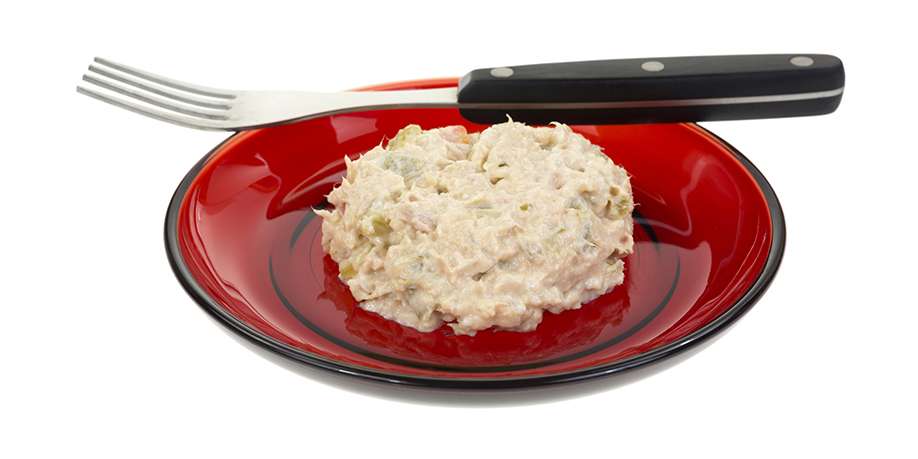 A simple but tasty and diabetic-friendly salad that is very easy to make and to love.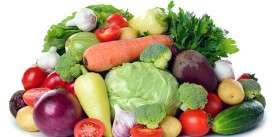 Best Dishes with Vegetables for People with Diabetes – Everything You Need to Know
Read Next >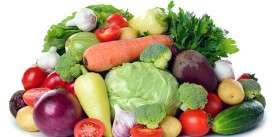 Best Dishes with Vegetables for People with Diabetes – Everything You Need to Know
Next >










Do you have any questions about your diabetes condition or general questions about diabetes? You can now post those questions in DiabetesIQ Forum and have our diabetes experts answer your questions for FREE! Yes, there is absolutely no catch! - Registration only takes a few seconds and it's FREE. No credit card needed. You can ask any number of diabetes questions, all for FREE! Register today and join the conversation!