Best Pork for People with Diabetes – Everything You Need to Know
Best Pork for People with Diabetes – Everything You Need to Know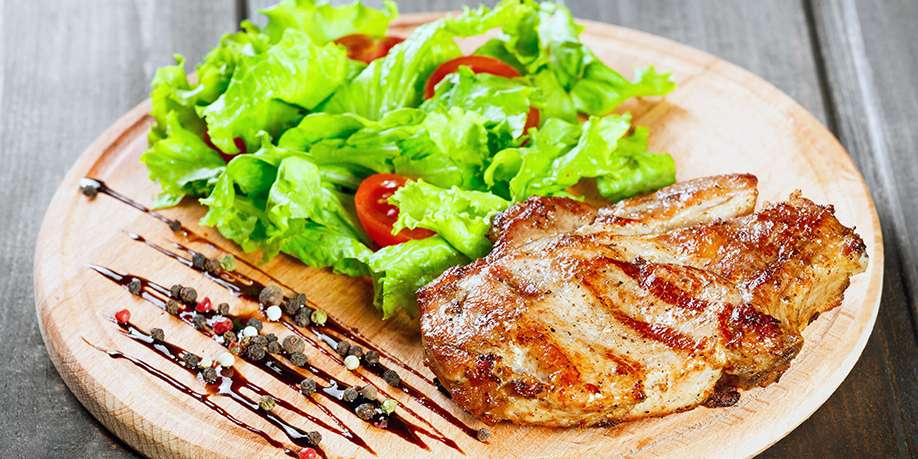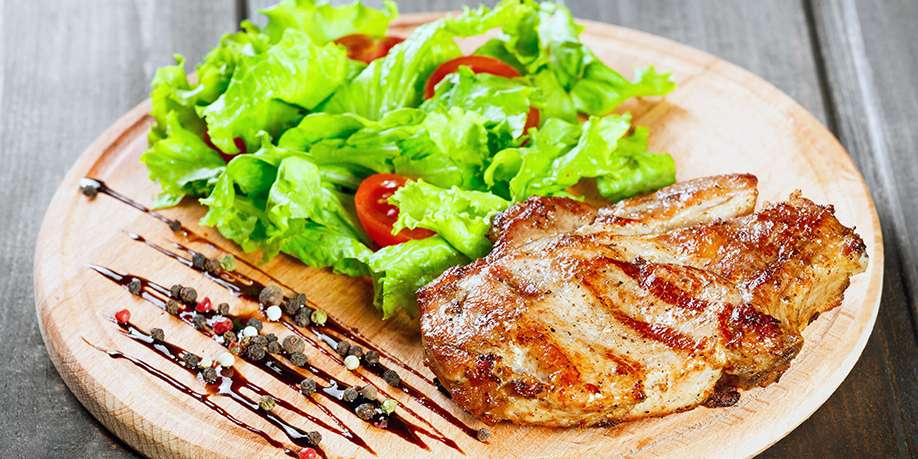 © Valentin Jucov | Dreamstime.com
Often, when people mention pork dishes, a juicy rack of baby pork ribs smothered in barbeque sauce comes to mind. If you have diabetes, such dish is definitely not an option. Nevertheless it doesn't mean that all pork dishes are off-limits for diabetics. In fact, it's all about the cut you choose. Some cuts of pork, such as tenderloin, sirloin or chops can be as lean as skinless chicken breast.
A 3 Oz serving of pork tenderloin contains approximately 21 grams of protein, 1 gram of saturated fat, 3 grams of fat, and only 120 calories. Besides, pork meat has a high content of Vitamin B1, which is great for diabetics because they're usually low on it and pork can help people recover from Vitamin B1 deficiency.
So, moderate consumption of pork is not only safe for people with diabetes, but also provides certain benefits. To make sure your pork dish is diabetes-friendly, get the right cuts of meat and also cook dishes that don't contain much or any carbs.
Here are some of our favorite pork dishes:
Sleeve Baked Pork with Herbs, Garlic, and Lemon Sauce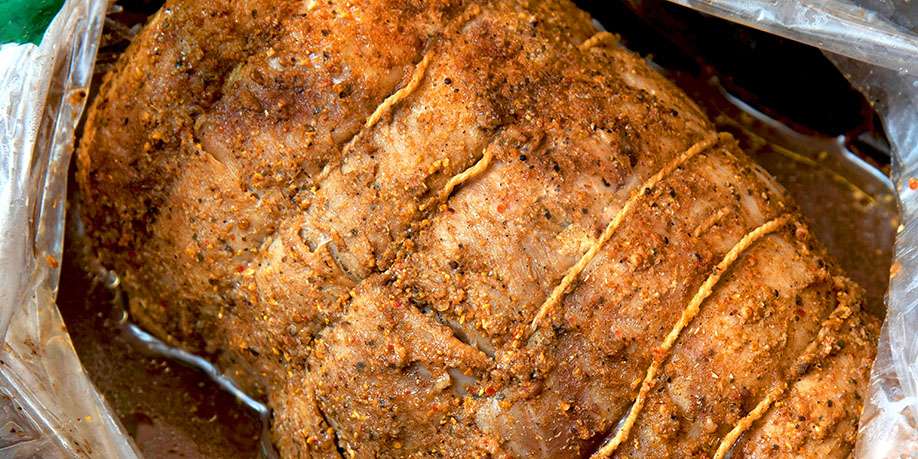 Great recipe for meat lovers. The pork is stuffed with garlic, and then baked in the sleeve. I serve meat with a delicious garlic sauce with hot peppers, herbs and lemon.
Pork Tenderloin with Garlic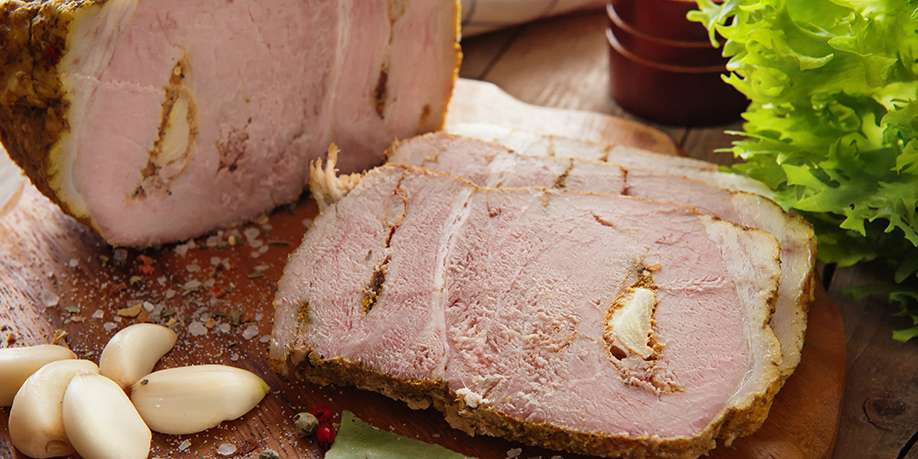 Try this recipe for perfectly tender, juicy, and diabetic-friendly baked pork tenderloin dinner entrée that will make you lick your plate. Your family and guests will be happy!
Pork in Tomato Sauce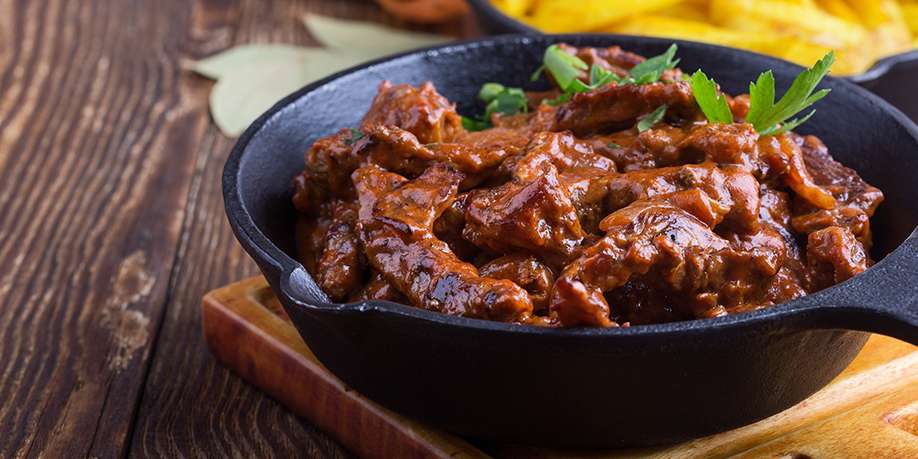 Everyone, who like meat with vegetables, will enjoy this simple, delicious and diabetic-friendly recipe. The meat will get tender, while the vegetables will remain crispy a bit.
Pork Chop with Mustard Sauce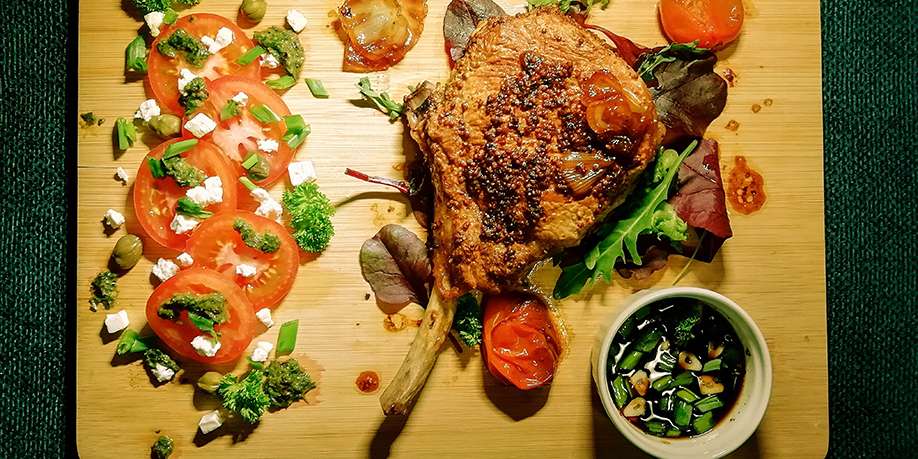 A savory, delicious, and diabetic-friendly, this dinner entrée is a real treat for the whole family!
Baked Pork with Oranges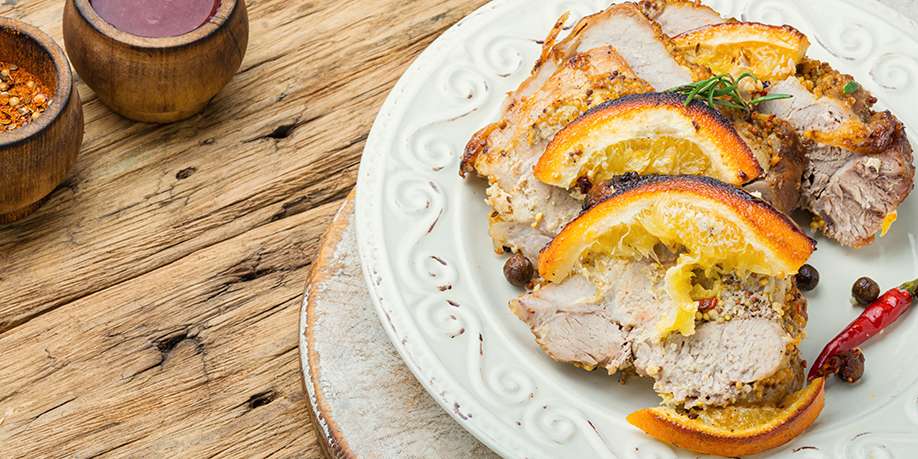 A delicious diabetic-friendly dinner entrée for a special occasion. A combination of oranges and honey give the dish its unforgettable citrusy sweetness.
Pork and Turkey Stew with Apples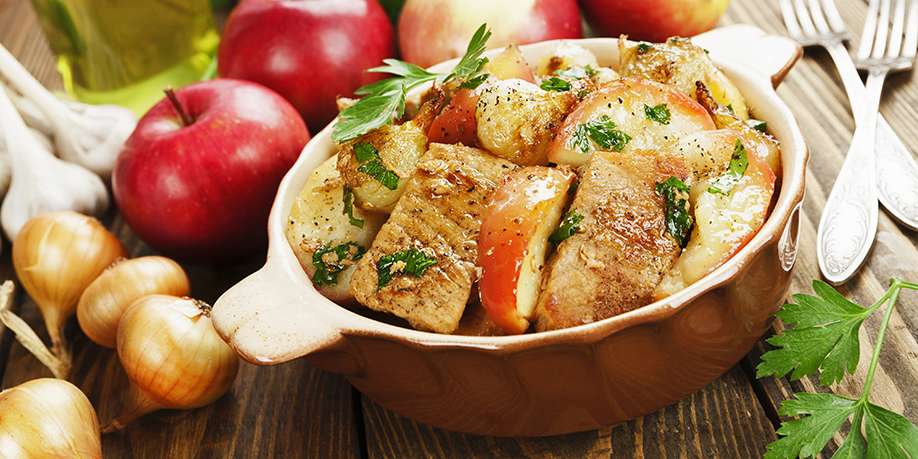 This is a recipe for a savory diabetic-friendly mixed meat stew with apples – a tasty and flavorful meal for the entire family!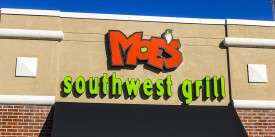 Moe's For People with Diabetes - Everything You Need to Know!
Read Next >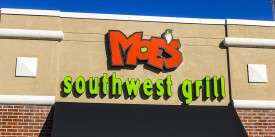 Moe's For People with Diabetes - Everything You Need to Know!
Next >










Do you have any questions about your diabetes condition or general questions about diabetes? You can now post those questions in DiabetesIQ Forum and have our diabetes experts answer your questions for FREE! Yes, there is absolutely no catch! - Registration only takes a few seconds and it's FREE. No credit card needed. You can ask any number of diabetes questions, all for FREE! Register today and join the conversation!